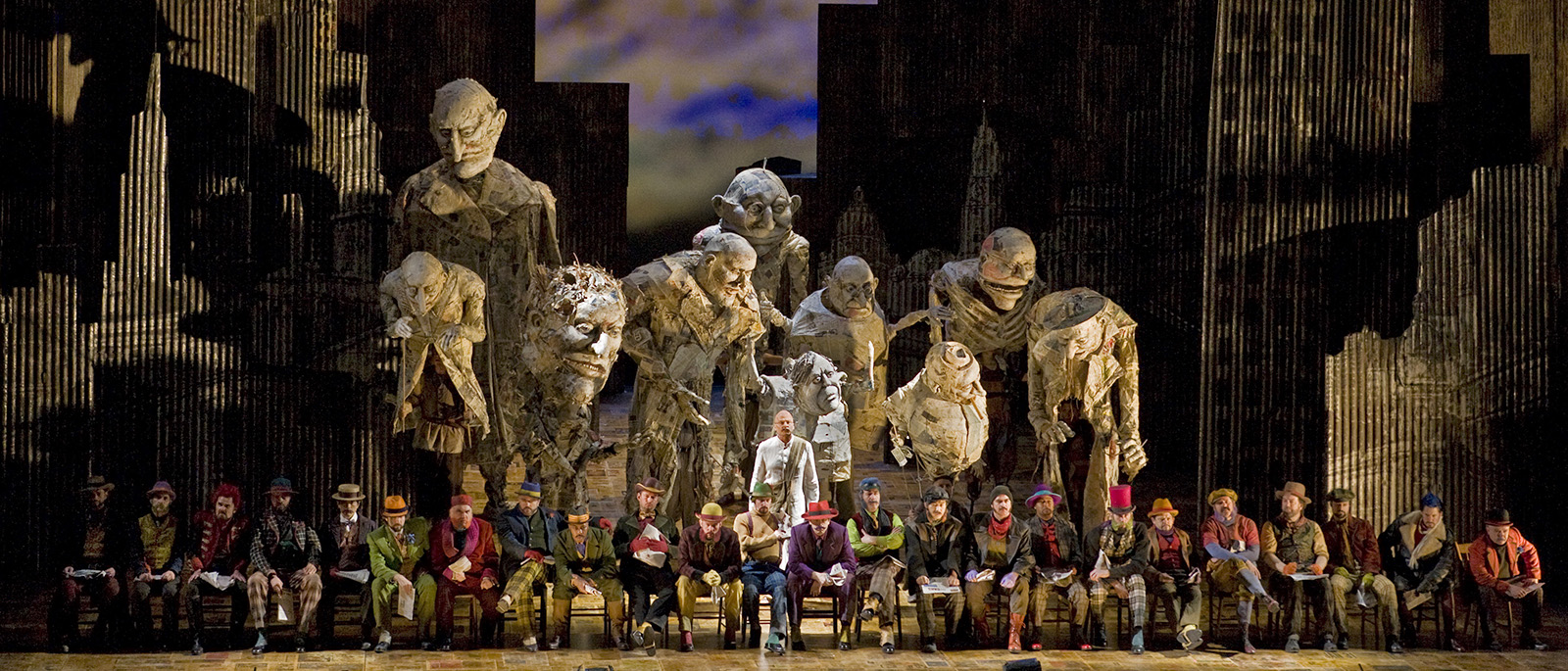 Satyagraha
Friday, April 23 at 8PM ET
Available on demand until April 24 at 6:30PM ET
In partnership with Carnegie Hall and its Voices of Hope festival, the Metropolitan Opera presents a free encore screening of Philip Glass's Satyagraha, in Phelim McDermott's definitive, wildly inventive staging.
The second installment of Glass's Portrait Trilogy of operas based on the lives of important historical figures—which began with Einstein on the Beach and concluded with Akhnaten—Satyagraha dates from 1979 and is inspired by Mahatma Gandhi and his ideology of achieving change through peaceful protest and civil disobedience. With a libretto assembled using text from the Bhagavad-Gita, sung in the original Sanskrit, the opera has no concrete plot, instead layering various historical vignettes, political statements, philosophical musings, and parables to form a meditative work that is as much manifesto as music or theater.
Explore the articles, videos, and resources below to enhance your experience of the performance.