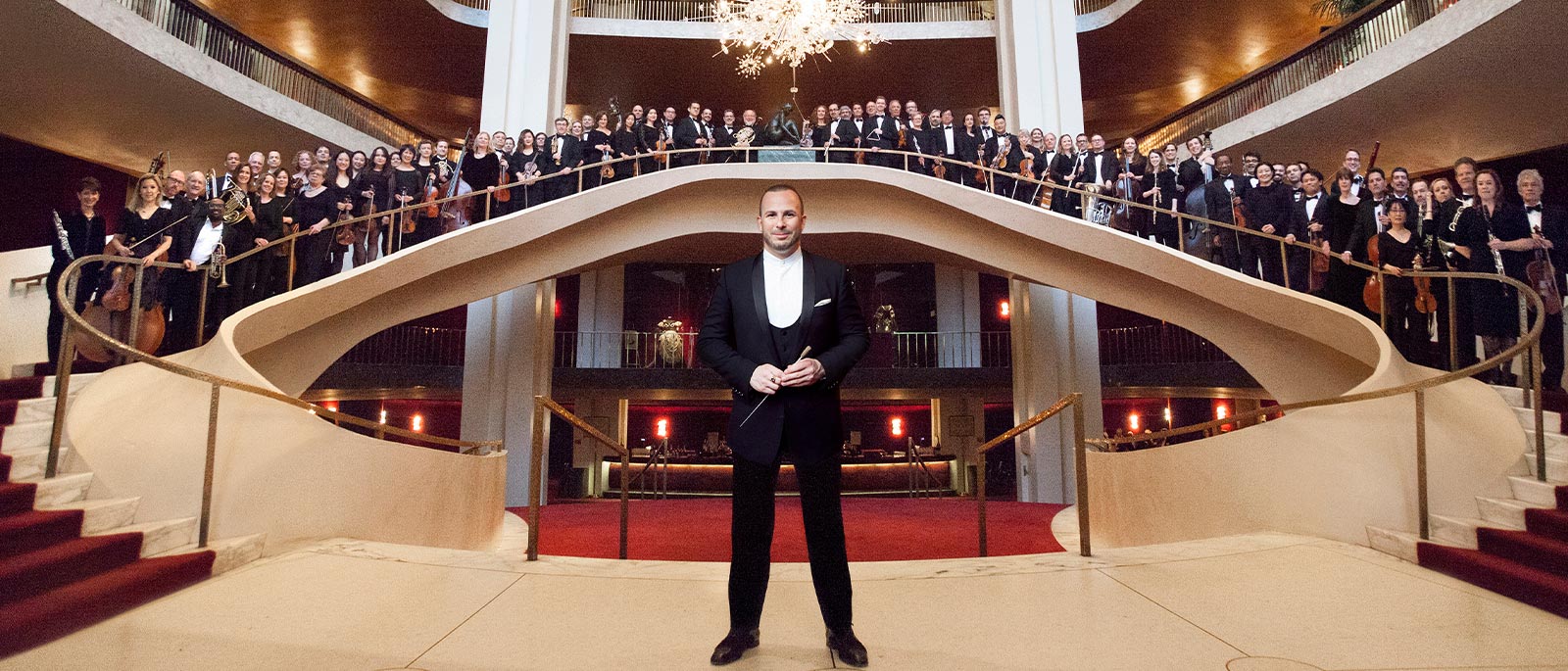 Mahler's Symphony No. 2, "Resurrection"
September 4 and 5 at 8PM
Damrosch Park
The Met presents two free, pre-season performances of Mahler's Symphony No. 2, "Resurrection," with seats for 2,500 audience members set up in Damrosch Park next to the opera house. Music Director Yannick Nézet-Séguin conducts the extraordinary Met Orchestra and Chorus, with soloists soprano Ying Fang and mezzo-soprano Denyce Graves, in one of the symphonic repertory's most epic and stirring works. The concerts commemorate the ratification of a new collective bargaining agreement between the Metropolitan Opera and its orchestra and celebrate all members of the company as it emerges from the longest closure in its history.
General-admission seating will open one hour before each presentation on a first-come, first-served basis. Reserved seating is also available via the TodayTix lottery by entering for a chance to win up to two free reserved seats. Enter the lottery through the TodayTix app or by calling Lincoln Center Guest Services at 212.875.5456.
Please note that these performances will be seated at full capacity without social distancing. All guests (aged 2+) are required to wear a face covering, regardless of vaccination status. In addition, all guests (aged 12+) will be required to provide proof of full vaccination OR a negative COVID-19 test, taken within 72 hours of the event. For greater detail, please click here.
The concerts are a part of Lincoln Center's Restart Stages, an outdoor performance initiative to kickstart the performing arts and New York City's revival. The concerts replace the previously announced screenings of Mozart's Così fan tutte on Saturday, September 4, and Donizetti's La Fille du Régiment on Sunday, September 5, as part of the Met's Summer HD Festival. The Friday, September 3, screening of Massenet's Manon has also been canceled to accommodate preparations for the concerts.
The concerts will be canceled in the event of rain. Canceled concerts will not be rescheduled.


The Mahler performances are being made possible by generous donations from Met Board members Jeanette Lerman-Neubauer and Ann Ziff for the members of the orchestra in honor of Mr. Nézet-Séguin, who had urged support for the orchestra during the period when they were unpaid. Mr. Nézet-Séguin holds the title of Jeanette Lerman-Neubauer Music Director.
The Summer HD Festival is generously supported by The Robert W. Wilson Charitable Trust.