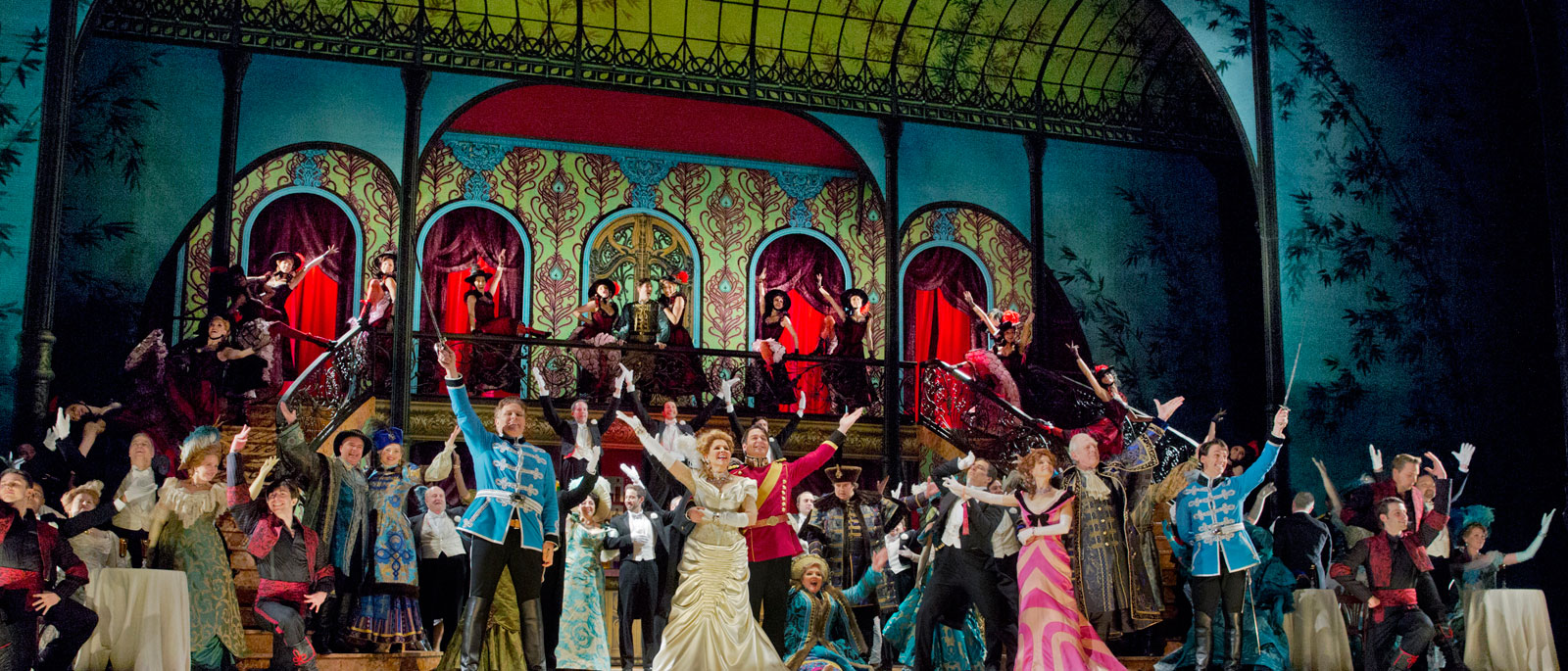 Met Opera On Demand: Student Access
Bring the Metropolitan Opera to your library with Met Opera on Demand: Student Access—a rich and vibrant electronic resource tailored to academic users, available to add to your catalog of databases and online collections.
This modified experience of the Met Opera on Demand service offers extraordinary access to unforgettable opera performances, captured live from the stage of the Metropolitan Opera in New York and spanning more than 80 years of the company's unparalleled broadcast history.
For students and faculty, and particularly music departments, Met Opera on Demand is an essential collection of unique quality, artistic and historic significance, and substantial breadth and depth. An invaluable resource to serious students and lovers of opera, the Met Opera on Demand: Student Access catalog is also wonderfully accessible as an introduction to opera for all members of your academic community.
Key Benefits
The Metropolitan Opera has long been a pioneer in using the latest technologies in media to make its performances available to new audiences around the world. Now our unparalleled archive of top-quality digital performances is ready to be made available to your community of students, faculty, researchers, and staff—offering a wealth of benefits for learning, research, entertainment, and exploration.
Highest-quality video and audio
More than 100 different operas
English and other language subtitles available for all videos
New titles added monthly
Unlimited usage and number of users
Created for students and classrooms
Additional supporting materials created and curated by the Met
No advertising
Supporting synopsis for every opera
Secure integration with your proxy server
Performances available to your users
Technical Requirements
The following are required for access to Met Opera on Demand: Student Access:

High-speed internet connection (5mbps+ recommended)
Operating Systems: PC (Windows), Mac (OS)
Browsers: Chrome (recommended), Firefox, Safari, Internet Explorer
Adobe Flash Player: may be required for certain OS/browser configurations
PROXY SETUP & IP ADDRESS AUTHENTICATION
The Met will work with each institutional license customer to enable access via the institution's proxy service (the Met's preferred setup) or its entire range of IP addresses directly to Met Opera on Demand: Student Access. The Met will need to know the IP address for the proxy server, or all of the IP address(es) and/or range(s), for initial setup. Please inform the Met of any additional requirements on your end for integration with your proxy and/or authentication service(s). If possible, please use the Contact Us form to provide as much information as you can about your proxy setup and/or IP address requirements.
Classroom License
For any group viewing or other use of Met Opera on Demand: Student Access material and online content beyond what is permissible under "Fair Use Law," as noted in the standard license agreement, a separate public performance license is available.
The public performance license, which covers classroom viewing beyond what is permissible under "Fair Use," is available for download here. Please contact Alexandra Eastman aeastman@metopera.org at the Met with any questions or for more information about classroom viewing.
Support for Met Opera on Demand is provided by the Ting Tsung and Wei Fong Chao Foundation and Dorothy and Charles H. Jenkins, Jr.