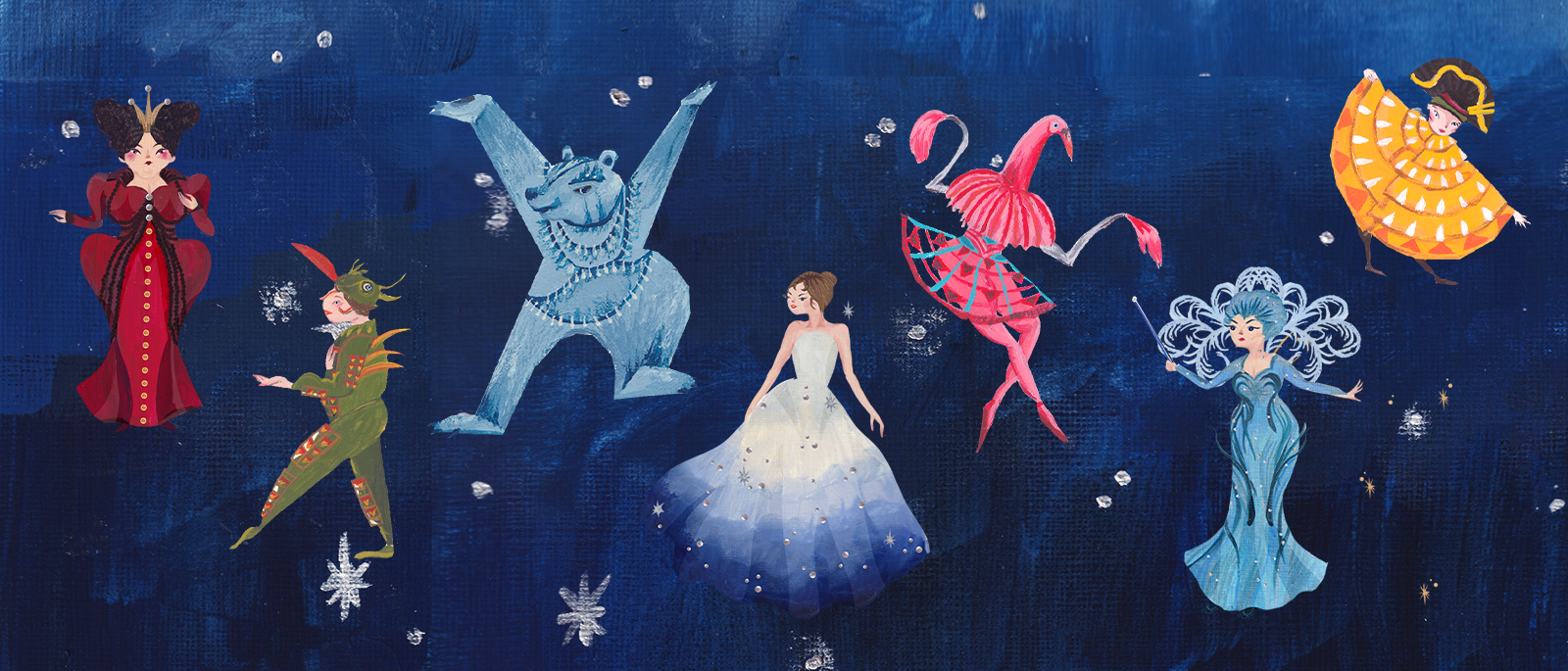 Holiday Family Festival
Calling all kids!
The Met is thrilled to welcome our youngest opera lovers back to the opera house with two family-friendly operas this holiday season: Wolfgang Amadeus Mozart's The Magic Flute (December 10–January 5) and Jules Massenet's Cinderella (December 17–January 3). Both of these operas are being shown in abridged, English-language versions with an approximate run time of 90 minutes, and they are guaranteed to delight and enchant audiences of all ages.
Below, you'll find illustrated synopses, coloring pages and activity sheets, and in-depth opera guides that will help you keep enjoying the adventure and the magic of these operas—before, during, and after the show.
---
Please remember that ALL audience members, regardless of age, must be fully vaccinated to enter the Met Opera House. For more information, see our commitment to keeping our audiences safe.
Arts & Crafts
Dress to impress with your own handmade crown and mask! These videos will help you construct fabulous costumes inspired by Cinderella and The Magic Flute.
Activity Pages
Explore the many facets of the opera house through these fun activities!
Illustrated Synopses
See the story! Follow along on Tamino's quest to save Pamina, watch Cinderella's transformation from rags to riches, and enjoy reading the full plots of The Magic Flute and Cinderella in graphic-novel form.
Sinopsis ilustrada
¡Visualiza el relato! Acompaña a Tamino en su misión de salvar a Pamina, mira la trasformación de Cenicienta de mendiga a princesa y disfruta de leer las tramas completas de La Flauta Mágica y La Cenicienta en forma de novela gráfica.
Opera Guides
Learn all about The Magic Flute and Cinderella! The Met's signature opera guides for young audiences feature background information, fun facts, and all you need to navigate the "Who's Who" and the "What's What" of these fun works.
Guías en español
Todo el material de la guía disponible para estudiantes —sinopsis, cronologías, artículos contextuales y recursos adicionales— en español!
The Met remains committed to providing excellent educational opportunities to all students free of charge. If you would like to help, please consider making a gift today to support our education initiatives.