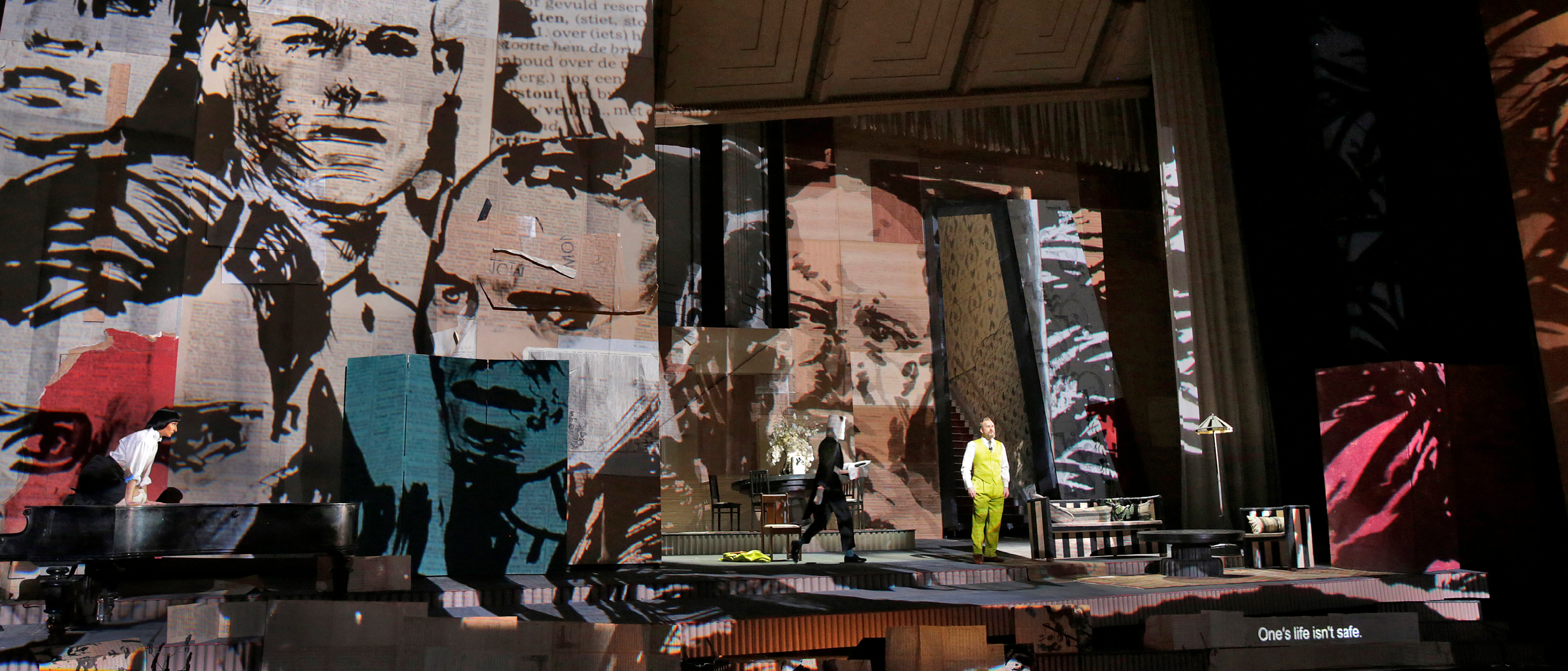 Lulu after Berg's Death
When Berg died suddenly in 1935 at the age of 50, he left a complete short score of Lulu—a condensed version of the music indicating vocal lines and the harmonic and rhythmic texture of the instrumental parts—but only the first two acts and portions of the third had been fully orchestrated. Berg's widow, Helene, asked both Arnold Schoenberg and Anton Webern to complete the opera, but they declined, even though it was understood that no new music would have to be created. Lulu premiered in Zurich in 1937 as a two-act torso. Over the following years, Helene Berg became increasingly resistant to the idea of any other composer finishing the score and attempted to restrict access to her husband's manuscripts. For four decades, Lulu was only performed in its two-act version.
Although Helene Berg's will made explicit her desire that Lulu remain unfinished, Berg's publishers allowed the Viennese composer Friedrich Cerha to study the short score in 1962, with the goal of completing the third act. After Helene died in 1976 (and legal action filed by the Alban Berg Foundation was unsuccessful in preventing the performance), the complete three-act version of Lulu as realized by Cerha finally premiered at the Paris Opera in 1979, conducted by Pierre Boulez and staged by Patrice Chéreau.