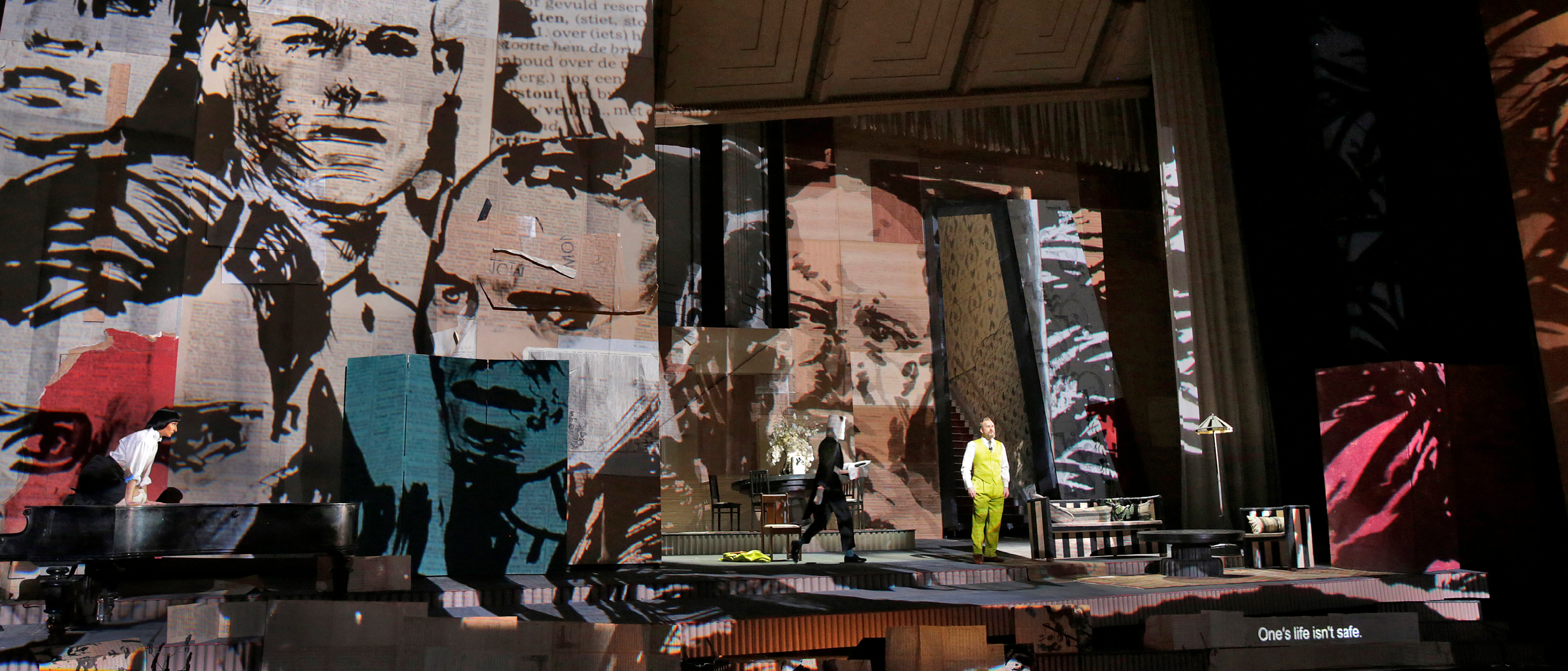 The Composition of Lulu
1885
Alban Berg is born on February 9, the third of four children, to a wealthy Viennese family.
1888
A string of brutal murders of prostitutes in London's impoverished East End is attributed to a serial killer nicknamed "Jack the Ripper." Despite strenuous investigation by the police and extensive coverage in the press, the perpetrator is never caught. Jack the Ripper becomes one of the most iconic and well-known figures in the history of crime, with representation in works of literature, drama, opera, and film.
1870s–80s
Rapid advances in photographic technology pave the way for the first motion picture recordings. In 1888, Louis Le Prince films two brief moving picture sequences without sound, Roundhay Garden Scene and Leeds Bridge, both less than five seconds long. By 1900, the creation of moving pictures has developed into an entertainment industry.
1899
Karl Kraus begins publishing the satiric literary periodical Die Fackel (The Torch), which he continues to manage, write, and edit until his death more than 30 years later. Kraus and his newspaper become one of the most influential cultural voices of Vienna's waning golden age, as well as a particular favorite of Berg.
1904
Berg begins private composition instruction with Arnold Schoenberg, the preeminent avant-garde composer of the day and an instrumental figure in the development of a post-tonal musical system.
1905
Berg attends a private performance by Karl Kraus of Wedekind's Pandora's Box, the second of two plays that would later form the source material for his opera Lulu.
1928
Berg begins composing Lulu.
1933
Adolf Hitler becomes Chancellor of Germany. With the increasing power of the Nazi party, atonal and experimental music, which is considered subversive and "degenerate," becomes dangerous to perform. From this time on, Berg's financial situation worsens steadily as fewer theaters are willing to produce his most popular work, Wozzeck.
1934
Berg completes the rough score of Lulu but has no prospects for the opera's production in a German or Austrian opera house. In order to encourage a performance elsewhere, Berg adapts excerpts of the opera into a five-movement concert suite. It premieres in Berlin on November 30 even as the Nazi regime begins to ban performances of atonal music.
1935
Berg dies on December 24 from blood poisoning following an insect sting that became infected. His sudden death leaves the orchestration of the third act of Lulu incomplete.
1936
Berg's widow, Helene, asks Arnold Schoenberg and Anton Webern to complete Lulu. When both composers decline, she refuses all subsequent offers to finish the opera and attempts to restrict access to the manuscript.
1937
The first two acts of Lulu premiere in Zurich on June 2. The incomplete third act is not performed.
1962
Encouraged by Berg's publishers, Friedrich Cerha, a Viennese composer and conductor, discreetly begins to finish the orchestration of Lulu's third act, using Berg's original manuscripts to guide his work.
1976
Helene Berg dies.
1979
Lulu is performed in its entirety for the first time at the Paris Opera.