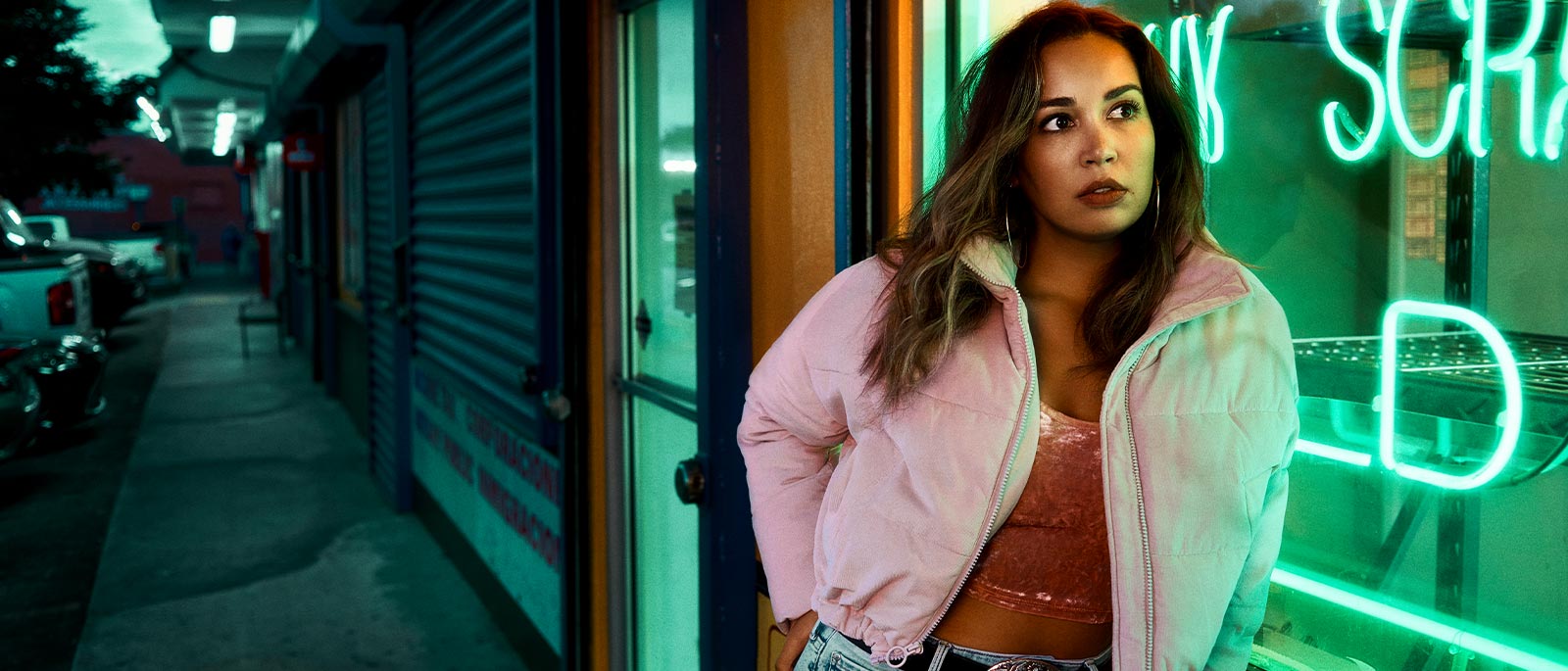 Lucia di Lammermoor
An opera in three acts, sung in Italian
Music by Gaetano Donizetti
Libretto by Salvadore Cammarano, based on The Bride of Lammermoor by Sir Walter Scott
The Story
ACT I
Watchmen search the sprawling gardens near the Ashton family home. They have heard that there is an intruder on the estate, and they intend to find him. Ironically, the "intruder" is none other than Edgardo Ravenswood, last surviving member of the family that once owned the land. Banished from his ancestral home when the Ashton family took over his land, Edgardo has secretly taken up residence in a hidden location on the property.
Since taking over the Ravenswood estate, however, the Ashton family has fallen on hard times. Desperate to restore his family's wealth and influence, Lord Enrico Ashton plans to make his sister, Lucia, marry the wealthy Lord Arturo Bucklaw. Raimondo Bidebent, a kind priest who has always wished Lucia well, reminds Enrico that Lucia is still mourning her dead mother and thus cannot be expected to fall in love any time soon. Enrico's friend Normanno, however, has a different opinion: He knows that Lucia goes every morning to meet a strange man, and he suspects that the stranger is none other than Edgardo Ravenswood. When Normanno lets slip to Enrico that Lucia might be in love with Edgardo, Enrico angrily declares he'd rather see his sister dead than married to his mortal enemy.
Lucia and her friend Alisa wait for Edgardo near a fountain. This is where Lucia always waits for her beloved, but she also views the fountain with a mix of fear and awe. According to a local legend, a jealous man from the Ravenswood family once stabbed the woman he loved by the fountain, and Lucia thinks she has seen the murdered woman's ghost in the water, which bubbled and turned blood-red when the ghost appeared. Alisa warns Lucia that this is a bad omen. Soon, Edgardo arrives. He tells Lucia that he must leave for France on a political mission, but he hopes to ask Enrico for her hand in marriage before he goes. Lucia begs him to keep their love a secret, since she knows how furious her brother would be if he knew. Promising always to be faithful to one another, Lucia and Edgardo exchange rings. Edgardo hurries away.
ACT II Lucia's wedding day
Many weeks have passed since Edgardo's departure for France. Enrico has tried everything to convince Lucia to marry Arturo, but neither sweetness nor threats have worked. Every time Enrico brings up the subject, Lucia says she is already engaged to Edgardo. Secretly, however, Lucia wonders why Edgardo never writes to her. What she doesn't realize is that Enrico and Normanno have devised a wicked trick: They have stolen Edgardo's letters and replaced them with a fake letter breaking off Lucia and Edgardo's engagement. Raimondo, for his part, wants Lucia to be happy. But, believing that the false letter from Edgardo is real, he counsels Lucia to marry Arturo for her family's sake. Heartbroken, Lucia finally agrees.
Arturo arrives at the Ashton home, where a large crowd has gathered to greet him. Lucia, however, is nowhere to be seen. When she finally enters, Lucia seems frightened and distracted. Enrico tells her to sign the marriage contract immediately. With a shaky hand, she signs the paper—just as her beloved Edgardo rushes through the door! Enrico is shocked by his enemy's unexpected appearance, Edgardo is heartbroken by Lucia's marriage, and both men are furious at each other. The party descends into general chaos while Lucia, horrified that she has signed her life away at the very moment of Edgardo's return, sits all alone, lost in her own, sad world.
ACT III That evening
As a storm rages outside, Enrico comes to Edgardo's dilapidated home. The marriage contract is signed, and Lucia cannot back out of the wedding, but Enrico is still furious about his sister's love for his arch enemy. He has come to challenge Edgardo to a duel. The two men agree to meet the following morning.
Back at the Ashton home, the guests celebrate Lucia and Arturo's wedding. Suddenly, Raimondo enters. He has terrifying news: He was walking through the upstairs hallway when he heard screams. He opened the door of Lucia's room and found Lucia clutching a dagger—and Arturo dead in a pool of blood. Lucia has clearly gone mad. As Raimondo finishes relating what he has seen, Lucia appears at the top of the stairs in her wedding gown. She is covered in blood, and she still carries the bloody dagger. Slowly, hesitantly, she descends the staircase toward the gathered guests. "Edgardo," she says, staring at the dagger with a ghoulish smile on her face, "Arturo is gone. Now I can be yours again!" In a fit of delirium, she acts out her wedding to Edgardo. The guests look on, horrified, as she tears her bloody veil to pieces and collapses at the foot of the stairs.
Edgardo waits for his fight with Enrico. He has lost his whole family, and now he has lost Lucia, as well. Standing among the tombs of his ancestors, Edgardo feels ready join them in death. A group of somber men arrive, lamenting the fate of a "poor girl." "Who is this poor girl?" Edgardo asks. "It is Lucia," they reply, "love has driven her mad." Raimondo arrives to tell Edgardo that Lucia has died. Edgardo can hardly believe his ears. Crazed with grief, he thinks he sees Lucia's ghost. Taking out his dagger, Edgardo drives it into his own heart.
The Source
The novel The Bride of Lammermoor by Sir Walter Scott
On August 24, 1669, Janet Dalrymple, daughter of a Scottish nobleman, married Lord David Dunbar of Baldoon. The marriage had been orchestrated by Janet's mother, a domineering woman who saw the union as politically expedient for the Dalrymple family. Janet, however, was in love with a different man, a certain Lord Rutherford, and the arranged marriage drove her to the depths of despair. On the night of the wedding, Janet was found covered in blood and holding a knife over her grievously injured groom. Dunbar's wounds soon healed, but Janet never recovered from her psychotic episode; she died on September 12, 19 days after her ill-fated wedding.
The novelist Sir Walter Scott was born in 1771, more than a century after Janet Dalrymple's death, yet Janet's tragic tale was an integral part of his childhood. Scott's great aunt, Margaret Swinton, claimed to have known Janet's little brother, and the story was, in effect, a prized family possession. In 1819, Scott published The Bride of Lammermoor, a novel based on the Dalrymple incident. He changed the name of the main character from Janet to Lucy, cast her brother (rather than her mother) as the villain, adjusted the story so that the groom's wounds were mortal, and transposed the events to the hills of Lammermoor, in southern Scotland; the remaining details were essentially unchanged. The novel soon became wildly popular, both in Britain and abroad. Nevertheless, Scott's family always viewed the story as uniquely theirs, and Scott's mother took great pride in explaining to friends and acquaintances how the novel differed from her own version of the Dalrymple tale.