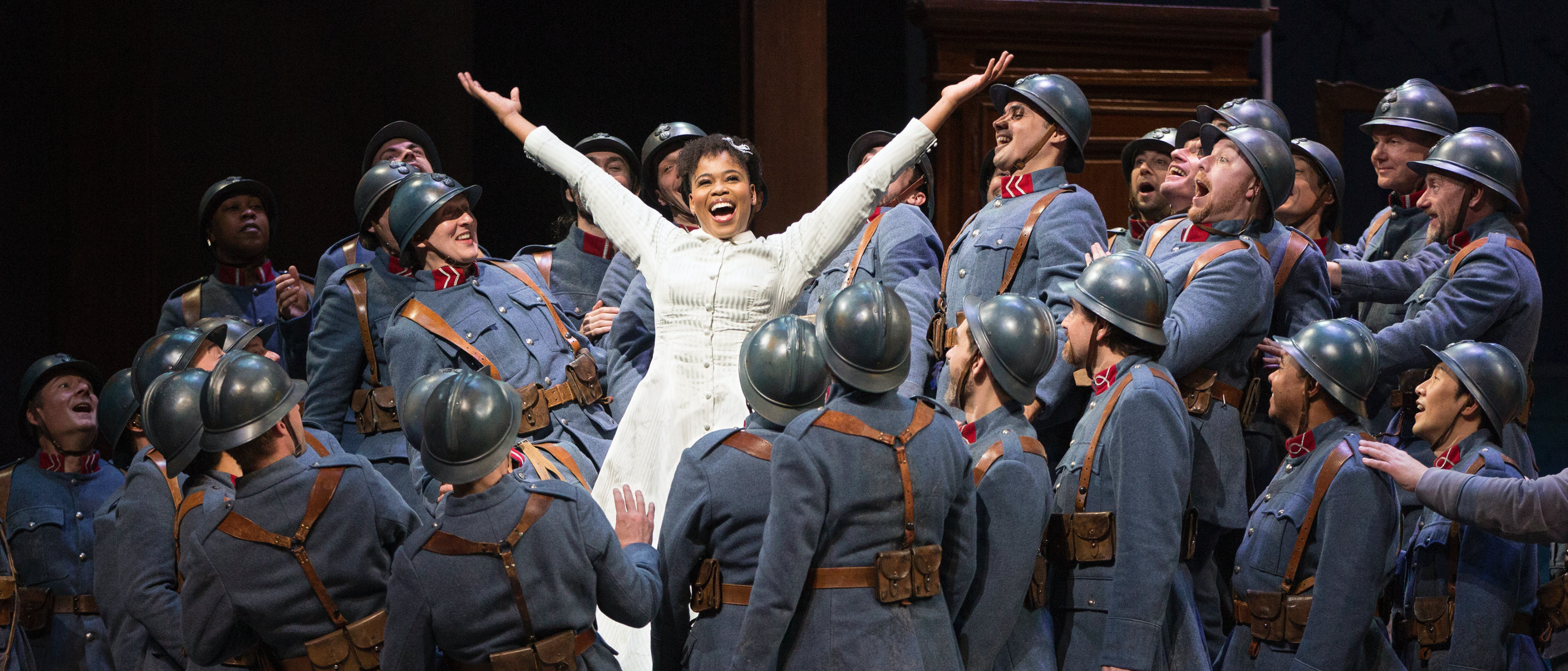 Donizetti and La Fille du Régiment
1797
Gaetano Donizetti is born in Bergamo, a city in northern Italy. His family is poor; with six children to support, there is no money for music lessons. When the music director at Bergamo's cathedral recognizes Donizetti's talent, however, he arranges for the boy to study singing, piano, and composition at the cathedral school on a full scholarship.
1811
The cathedral's music students stage an original play, and Donizetti is cast in the lead role. The musical is titled Il piccolo compositore di musica ("The Little Music Composer"), and Donizetti's part includes the lines "I have a vast mind, a quick talent, and ready imagination—I am a thunderbolt at composing."
1815
Donizetti travels to Bologna to continue his studies at the Accademia Filarmonica, one of the top music schools in northern Italy. He will return to Bergamo two years later.
1822
Donizetti, not quite 25 years old, is invited by the impresario Domenico Barbaja to Naples. Barbaja is one of the most important producers of opera in Italy, and Naples is the operatic capital of the southern part of the country. (In northern Italy, the preeminent city for opera is Milan.) Donizetti will live in Naples for the next 16 years.
1828
Donizetti is appointed director of the royal theaters of Naples. Although the new position is a full-time job, Donizetti continues to write four operas per year for Barbaja's Neapolitan theaters and takes commissions from major opera houses across Italy, as well.
1835
Gioachino Rossini, the world's most famous opera composer and an Italian expatriate living in France, hires Donizetti to write an opera for Paris's Théâtre Italien. This is Donizetti's first commission for an opera house outside of Italy, and it marks a turning point in his career.
1835–37
Despite his successful career in Naples, Donizetti is frustrated by the city's draconian censors and bureaucratic hassles. Encouraged by Rossini's commission, he contemplates moving to Paris. He arranges for the Théâtre Italien to perform four of his operas over the next two years. Unfortunately, none of them is successful enough to convince Donizetti's agents that a move to Paris will be profitable—none, that is, until 1837, when a performance of his Lucia di Lammermoor sparks an absolute Donizetti craze in the French capital.
1838
In October, Donizetti officially moves to Paris. He is welcomed as a celebrity. A month after his arrival, he admits to a friend that he is desperate to return to Italy, since the constant attention he receives from the Parisian public has left him overwhelmed and exhausted.
1840
On February 11, La Fille du Régiment, Donizetti's first French-language opera, premieres at Paris's Opéra Comique. With its dazzling music and charming plot, the new opera is an immediate hit. The French musical establishment, however, is infuriated by the foreigner Donizetti's success on their home turf. A few days after Fille's premiere, composer Hector Berlioz observes in a Parisian newspaper that Donizetti has no fewer than seven operas being performed or rehearsed at the most important opera houses in the city. "Donizetti seems to treat us like a conquered country," he complains. "One can no longer speak of the opera houses of Paris, but only the opera houses of Mr. Donizetti."
1842
Donizetti is offered a position as music director at the court of Vienna. He is thrilled by the offer, which is wildly prestigious, comes with an enormous salary, and involves (as Donizetti himself will boast) "doing nothing." Yet Donizetti is far from idle. He splits his time between Vienna and Paris, makes regular voyages to Italy, and continues composing operas at a tremendous rate.
1843
La Fille du Régiment is performed for the first time in the United States, in New Orleans. It will soon prove to be one of the 19th century's most popular comic operas, and by the mid-1850s it has been performed all over the world
1846
Suffering from the illness that would ultimately end his life, Donizetti is confined to a hospital outside of Paris. The following year, his doctors grant his request to return to Bergamo.
1848
Donizetti dies in Bergamo on April 8. Although he is Italy's most popular composer, the news of his death is overshadowed by a political uprising against the Austrians who rule the northern part of the peninsula. He is buried in a local cemetery; in 1875, his remains are moved to Bergamo's cathedral, where his tomb may still be visited today.