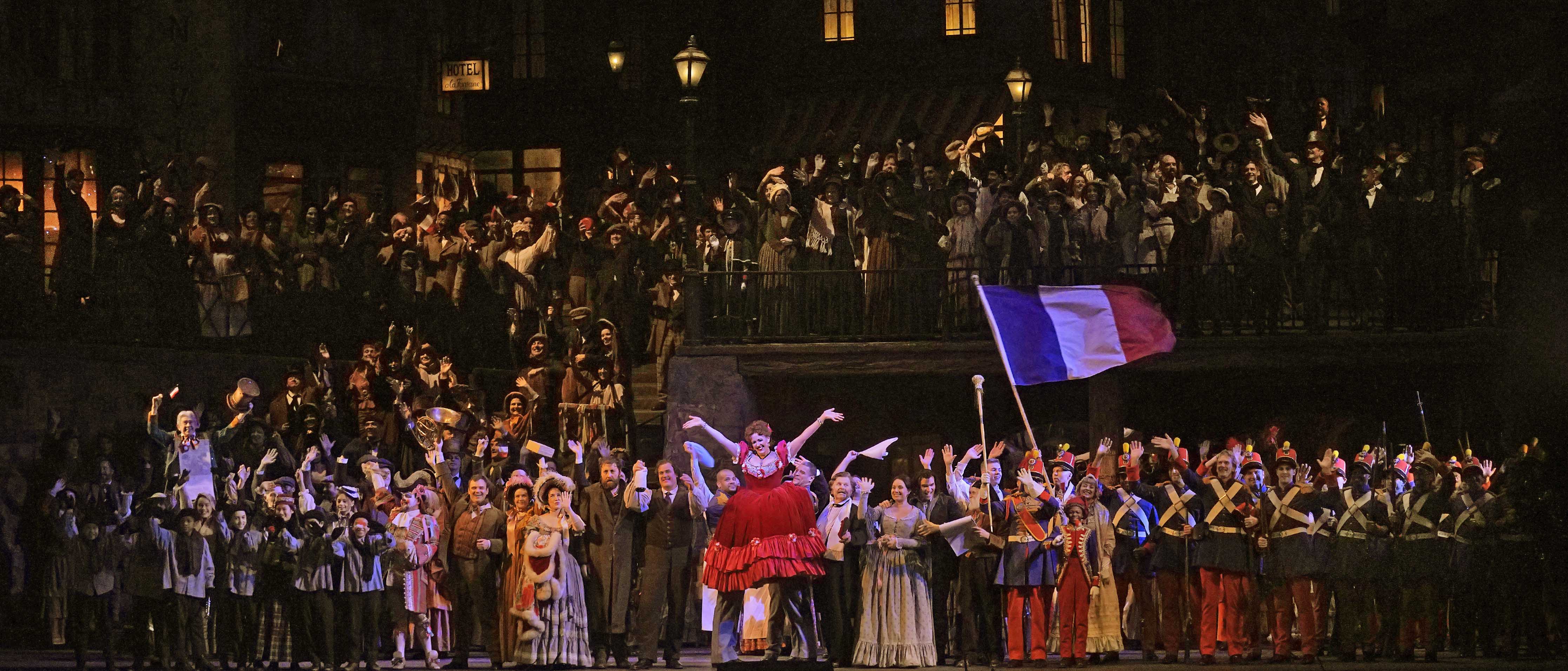 The Creation of La Bohème
1845-49
Henry Murger, a young Bohemian writer living in Paris, publishes a series of short stories about life on the Left Bank. The stories receive little attention until an 1849 adaptation for the stage begins playing nightly to sold-out crowds.
1851
Buoyed by the success of the play, Murger expands and publishes his writings under the title Scènes de la Vie de Bohème (Scenes of Bohemian Life). A blockbuster both in France and abroad, the book almost single-handedly establishes the quasi-mythical image of the Bohemian artist.
1858
Giacomo Puccini is born on December 22 in Lucca, a town on the western edge of Tuscany. As the oldest son in a family of seven children, Puccini is expected to go into the business at which his family has excelled for four generations: music. In fact, his first formal music studies are with his uncle.
1880
Given his family background, Puccini's career in Lucca is all but assured. Yet the young composer has higher aspirations. Hoping to pursue a career as an opera composer, he moves to Milan, Italy's operatic capital. His early years in Milan perfectly exemplify the "Bohemian" lifestyle: intense poverty, tireless work, and friendships with the city's most important intellectuals.
1883
The publisher Sonzogno announces a competition for young composers and Puccini submits his first opera, Le Villi. To his chagrin, he receives no prize at all, not even an honorable mention.
1884
Despite the disappointment of the Sonzogno competition, Puccini manages to find sponsors for a performance of Le Villi at the Teatro dal Verme, Milan's second most important opera house (after the Teatro alla Scala). In the audience is Giulio Ricordi, head of the Ricordi publishing house, who is so taken with Puccini's work he immediately signs an exclusive contract with the young composer.
1889
Puccini's second opera, Edgar, premieres at La Scala. It is the only true flop of Puccini's career.
1893
The disappointment of Edgar is all but forgotten when Puccini's third opera, Manon Lescaut, premieres in Milan to rapturous acclaim. The success of Manon makes the formerly penniless Puccini a rich man and he moves to a posh villa near the town of Torre del Lago. It is around this time that he discovers Murger's Scenes de la Vie de Bohème and joins forces with the librettists Giuseppe Giacosa and Luigi Illica to bring Murger's stories to the opera stage.
1894
Work on the new opera goes quickly. In July, Illica writes to Giulio Ricordi, "It is Sunday, a quarter past twelve, and my eyes are moist … Mimì has just died, and the poor Bohemians are weeping, gathered in silence around her corpse."
1895
In December, Puccini finishes composing La Bohème's music. Like Illica, he is profoundly affected by Mimì's tragic story. Years later, he will recall completing the scene of Mimì's death: "I had to get up and, standing in the middle of my study, alone in the silence of the night, I began to weep like a child. It was as though I had seen my own child die."
1896
On February 1, La Bohème premieres at the Teatro Regio in Turin, conducted by Arturo Toscanini. It is a major occasion, with members of the royal family in attendance. The critics' reviews are chilly, but the audience adores the new work.
1900
La Bohème is heard for the first time at the Metropolitan Opera. By now, it is so popular that postcards depicting scenes from the opera are being sold and mailed around the world. Tosca, Puccini's second opera with Giacosa and Illica, premieres in Rome.
1904
Madama Butterfly, Puccini's third and final opera with Giacosa and Illica, premieres at Milan's Teatro alla Scala.
1910
All of Puccini's operas have premiered in Italy. This changes with La Fanciulla del West (The Girl of the Golden West), a wild-west story based on a play by David Belasco, which premieres at the Metropolitan Opera. Puccini is present at the premiere. Eight years later, his "Triptych" of operas (Il Tabarro, Suor Angelica, and Gianni Schicchi) will also enjoy a world premiere at the Met.
1924
Puccini is diagnosed with cancer and travels to Brussels for treatment. He dies on November 29, with the unfinished score of his final opera, Turandot, lying beside him on his bedside table. His body is taken to Milan and temporarily interred in the Toscanini family crypt before being transferred to his estate at Torre del Lago.
2007
National Geographic Magazine includes the premiere of La Bohème in their list of "1000 Events that Shaped the World."