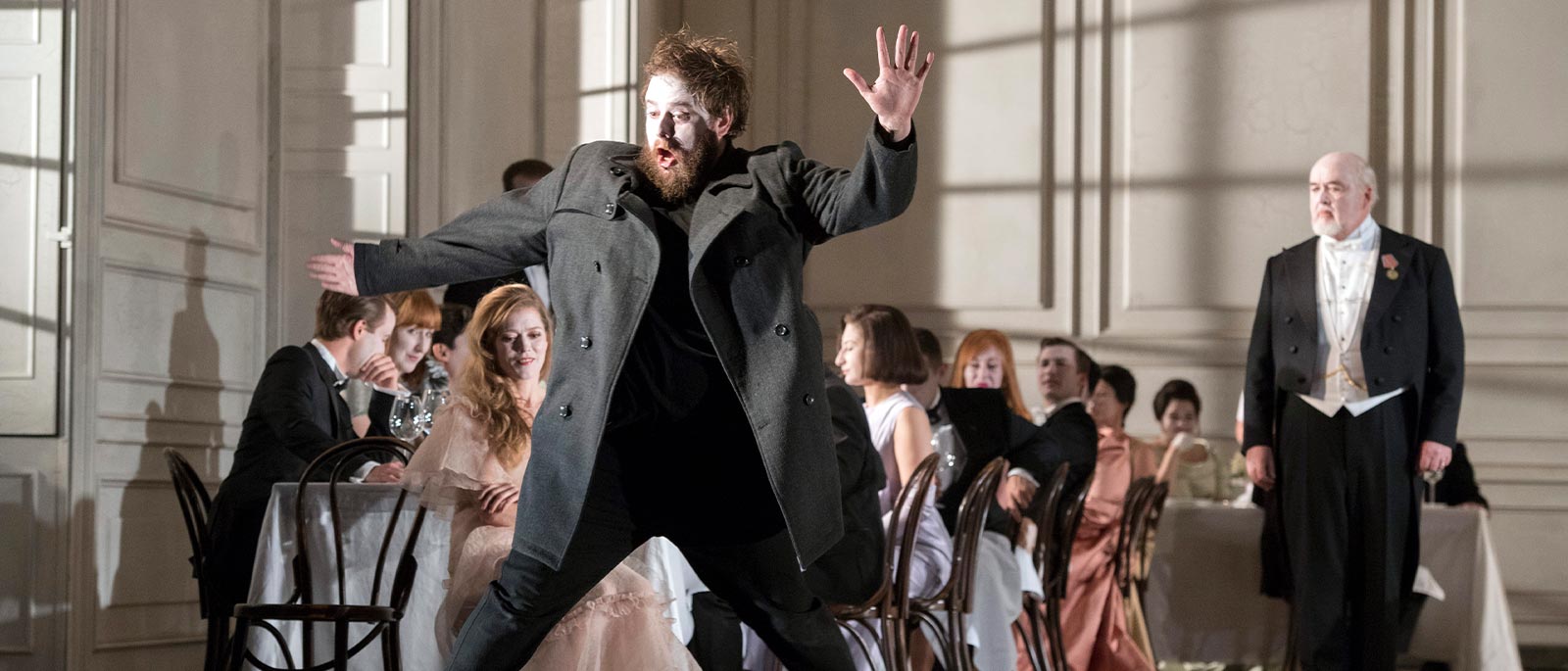 Singing Shakespeare
Shakespeare has long fascinated composers. To date, almost 300 operas have been based entirely or in part on his work, including Charles Gounod's Roméo et Juliette; Giuseppe Verdi's Macbeth, Otello, and Falstaff; and Benjamin Britten's A Midsummer Night's Dream. Among the operatic adaptations of Hamlet, one can find Luigi Caruso's 1789 Amleto, the French grand opera in five acts of 1868 by Ambroise Thomas, and Latvian composer Jānis Kalniņš's 1935 "musical tragedy."
One of the greatest challenges composers and librettists face in adapting plays to the opera stage has to do with length. Even in its standard spoken version, Hamlet takes more than four hours to perform, and since singing takes more time than speaking, most operatic adaptations of Shakespeare must undergo significant pruning. One possible solution is to set only part of the story. Another option is to focus on a single character, as in Henry Purcell's 1692 The Fairy Queen (adapted from A Midsummer Night's Dream) or Francesco Maria Veracini's 1744 Rosalinda (based on As You Like It).
The earliest opera based on Shakespeare was likely an adaptation of Macbeth from 1664, written less than fifty years after Shakespeare's death. As Shakespeare's popularity spread beyond the British Isles, adaptations of his dramas were set by composers in Italy, France, and Austria. The 19th-century Italian composer Giuseppe Verdi, for instance, adored Shakespeare's work: In addition to the three completed operas mentioned above, he considered writing operatic versions of The Tempest, Hamlet, Romeo and Juliet, and (his favorite play) King Lear.
Even in the 21st century, Shakespeare continues to act as a source of inspiration for opera composers. In addition to Dean's Hamlet, American composer Anthony Davis's 2013 Lear on the Second Floor is a contemporary reimagining of the King Lear story, and British composer Thomas Adès's 2004 adaptation of The Tempest was staged by the Met in 2012.
The Bard, as Shakespeare is sometimes called, has exercised a staggering influence on contemporary culture, but what has attracted so many composers to his plays? According to Brett Dean, his works are "full of music"—meaning not only the musical references and songs contained in the plays but also the "rhythms and shapes" of the language itself.
---
Critical Inquiry
Can you think of any plays or other stories you'd like to turn into operas? What are some of the advantages and disadvantages of turning speech into song?