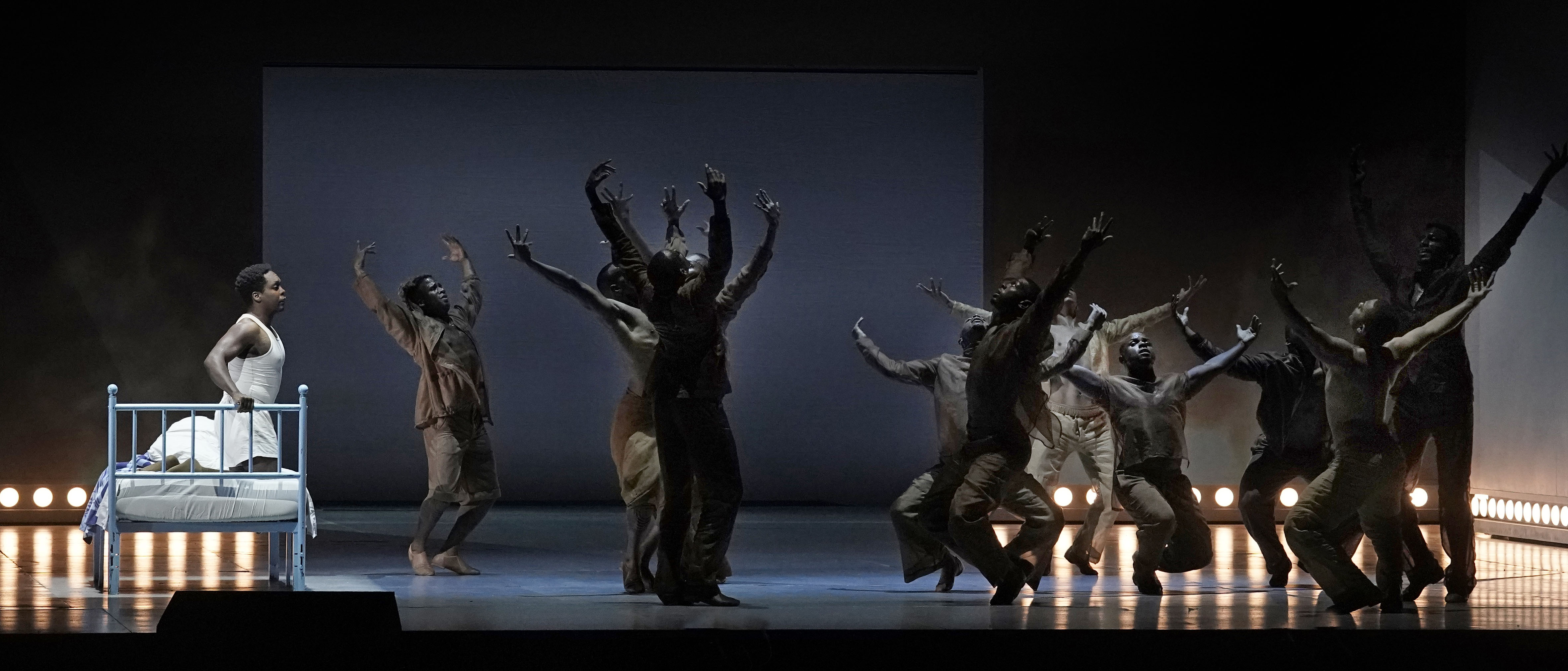 Greek Life
A central feature of Act III of Fire Shut Up in My Bones is Charles's fraternity. For Charles, Kappa Alpha Psi is a double-edged sword: On the one hand, it offers the impressionable young man friends, community, and the sense of belonging he has long sought. On the other hand, its hazing rituals subject Charles (and his fellow pledges) to horrific abuse. Today, "frat" life is often used as short-hand for a hard-partying college lifestyle, but where did these institutions come from?
The culture of fraternities and sororities at colleges in the United States dates back to the 18th century. The first Phi Beta Kappa Society was founded in 1776 at the College of William and Mary. The first secret, national Greek letter social fraternity is considered to be Kappa Alpha, established at Union College in Schenectady, New York in 1825. In 1827, the Sigma Phi Society was established on the same campus, and the establishment of other societies at universities on the East Coast, including Williams College, Wesleyan University, Emory University, and Yale, soon followed. Kappa Alpha Theta was the first women's fraternity (now usually known as sororities) and was established at Indiana Asbury (now DePauw University) in 1870, while the first fraternity for African Americans, Alpha Phi, was founded at Howard University in 1872.
The original purpose of these collegiate fraternal organizations was to promote scholarship, rhetoric, and ethical conduct among students. Many began as literary societies, which hosted debates that were open to the public. Today, fraternities and sororities typically consist of several chapters across the United States and are used both as sites for social networking and professional development and as honorary groups that encourage academic achievement and community service. Some fraternities and sororities are distinguished by the particular fields of study of their members. At especially large colleges and universities, fraternities and sororities often serve as a manageable means for students find a group of like-minded classmates.
For young Black students, many of whom must grapple with structural racism in both educational and professional spheres, specifically Black fraternities and sororities have offered an important opportunity for community and networking, both in college and beyond. In addition, Black fraternities have often been key players in the fight for social justice, civil rights, and equality. In 1906, Alpha Phi Alpha, the first of a group of Black fraternities and sororities that would become known as the "Divine Nine," was founded at Cornell University. Today, 115 years later, their stated objectives still include preparing members "for the greatest usefulness in the cause of humanity, freedom, and dignity of the individual" and aiding "downtrodden humanity in its efforts to achieve higher social, economic, and intellectual status."
Controversy around the process of admittance to fraternities and sororities—known as "hazing"—has become increasingly visible. Every year, students seeking admittance into these organizations—"pledges"—are subjected to various levels of humiliation as part of the ritual entry into the society, ranging from performing chores and errands for senior members to excessive drinking and beatings. The logic of this tradition is that the pledges form lifelong bonds through the shared experience of humiliation, and the process builds camaraderie within the larger group. However, this is not always the outcome. In recent decades, many fraternal societies have been sanctioned or disbanded for violations of university codes of conduct for hazing practices, which have resulted in psychological trauma, physical injury, and death.
In Fire Shut Up in My Bones, Charles's participation in fraternity life at Grambling State University is part of an effort to find a community, a leitmotif that resurfaces throughout the story. For Blow, his experience in a fraternity did result in lifelong friendships, as his book attests, and members of his fraternity are now godfathers to two of his three children. Yet he also looks back with concern on the hazing rituals to which he was subjected and which he later took part in inflicting. This tension—between the support of a scholastic community and the ongoing trauma inflicted by hazing—remain at the center of the fraternity controversy and likely will for some time to come.
---
Critical Inquiry
The opera's depiction of Greek life provides just one example of a community bound by ritual and tradition. What are some communities that you know of with specific rituals and traditions? How do these practices bind members together?
Essay by Leah Batstone, a musicologist and a postdoctoral fellow at the University of Vienna.