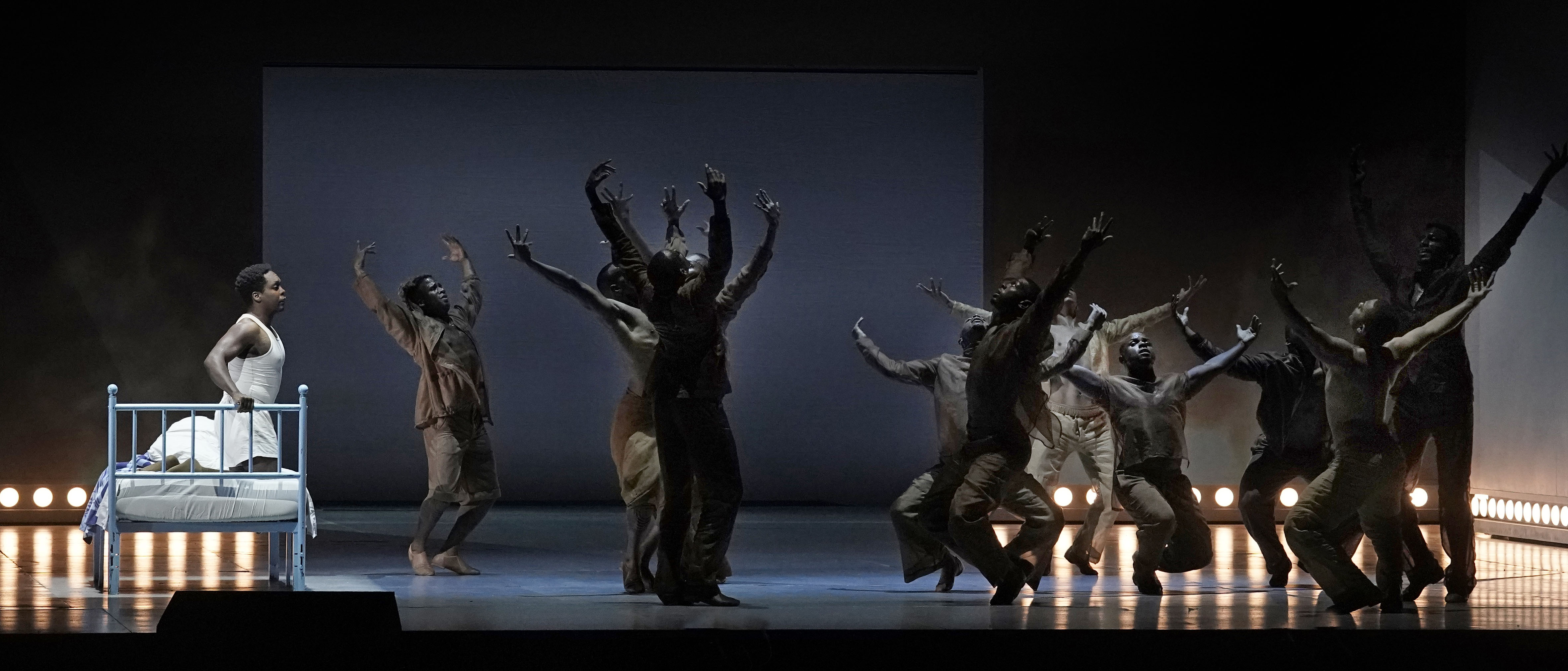 Fun Facts
The phrase "Fire Shut Up in my Bones" comes from the New Testament. In the King James Version of the bible, Jeremiah 20:9 reads, "Then I said, 'I will not make mention of Him, nor speak any more in His name.' But His word was in mine heart as a burning fire shut up in my bones; and I was weary with forbearing, and I could not hold back." The term jeremiad, which Merriam Webster defines as "a prolonged lamentation or complaint," is derived from a particular form of prose characteristic of the Book of Jeremiah that laments the state of society and is named after the biblical prophet who prophesied the downfall of the Kingdom of Judah.
Both composer Terence Blanchard and librettist Kasi Lemmons are well-known figures in the film world. Blanchard has composed scores for many of Spike Lee's movies, including the BlacKkKlansman (2018) and Da 5 Bloods (2020), both of which earned him Academy Award nominations for Best Original Score. Kasi Lemmons began her career as an actress, including roles in The Silence of the Lambs (1991) and Candyman (1992), and is the director of several films, including Eve's Bayou (1997), Talk to Me (2007), and Harriet (2019), all of which were scored by Blanchard.
Fire Shut Up in My Bones received a Lambda Literary Award and was long-listed for the PEN Open Book Award. Blow is also the author of The Devil You Know: A Black Power Manifesto, which encourages African Americans to reverse the Great Migration of their ancestors to the North and instead return to the South in order to concentrate political power and effect social change.
Grambling State University is one of the country's Historically Black Colleges and Universities (HBCU), which also include Spelman and Morehouse Colleges in Atlanta, Wilberforce University in Ohio, and Howard University in Washington, DC. As of 2021, there were 107 HBCUs in the United States.
As alluded to in the opera, the town of Gibsland was, in 1934, the site of the final stand-off (and ultimately the demise) of the famous outlaws Bonnie and Clyde. Today, Gibsland is home to the Bonnie and Clyde Ambush Museum, which is located in the former cafe where the duo ate their last meal.