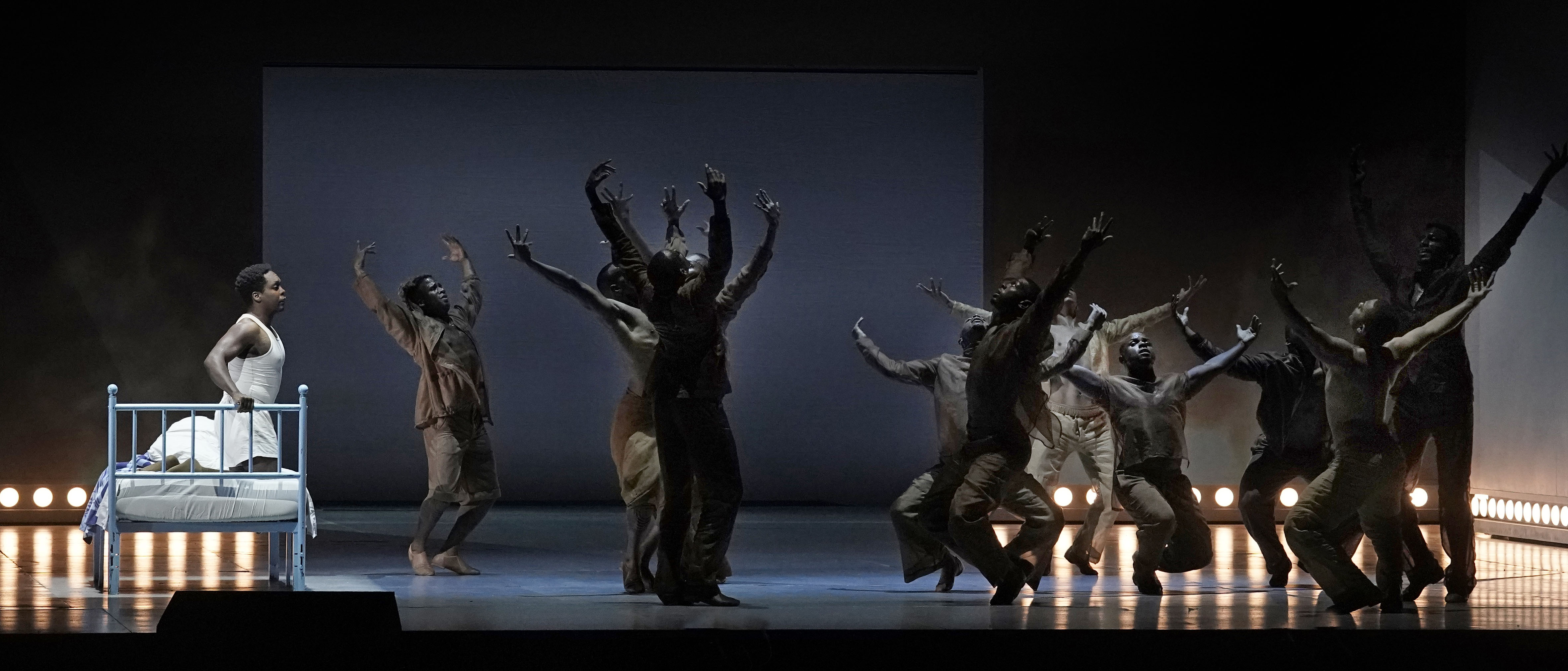 Terence Blanchard and the Composition of Fire Shut Up in My Bones
1962
Terence Blanchard is born in New Orleans, Louisiana. He begins piano lessons at the age of five before switching to the trumpet at age eight.
1978
Blanchard enrolls at the New Orleans Center for Creative Arts, where he meets saxophonist Donald Harrison.
1980
Blanchard wins a music scholarship to Rutgers University and tours with Lionel Hampton's Orchestra, a legendary jazz ensemble. Two years later, Blanchard and Harrison replace Wynton and Branford Marsalis in Art Blakey's Jazz Messengers.
1988
Blanchard begins his long-term collaboration with filmmaker Spike Lee by playing on the soundtrack to the film School Daze. Kasi Lemmons (who will later write the libretto for Fire Shut Up in My Bones) appears in the film as Perry.
1992
Blanchard composes the music for Lee's film Malcolm X. The soundtrack is subsequently arranged into a suite for Blanchard's quintet.
2000
Blanchard is appointed artistic director of the Thelonious Monk Institute of Jazz (now the Herbie Hancock Institute). He will hold this position for 11 years.
2008
Blanchard's album A Tale of God's Will (A Requiem for Katrina), based on music he composed for the 2006 documentary film When the Levees Broke, wins a Grammy Award for Best Large Jazz Ensemble Album.
2012
Blanchard writes the music for the multiracial Broadway revival of A Streetcar Named Desire. He is named Artistic Director of the Henry Mancini Institute at the University of Miami, and he is awarded honorary doctorates from Skidmore College and Xavier University in New Orleans.
2015
Blanchard begins a four-year residency at the Berklee College of Music. The following year, he is named Artist in Residence at the John F. Kennedy Center for the Performing Arts in Washington, D.C.
2013
Blanchard's first opera, Champion, is premiered by Opera Theatre of Saint Louis, which co-commissioned the work with Jazz St. Louis. The opera tells the story of African American welterweight boxer Emile Griffith.
2019
Blanchard is nominated for an Oscar for Best Original Score for BlacKkKlansman, and the film's track "Blut und Boden (Blood and Soil)" wins a Grammy for Best Instrumental Composition.
Blanchard's second opera, Fire Shut Up in My Bones, premieres at Opera Theatre of Saint Louis.
2019
Blanchard is named the first Kenny Burrell Chair in Jazz Studies at the UCLA Herb Alpert School of Music.
2020
Blanchard composes the score for Da 5 Bloods, a film directed and co-written by Spike Lee and released by Netflix. The score is nominated for an Oscar for Best Original Score.
Timeline by Leah Batstone, a musicologist and a postdoctoral fellow at the University of Vienna.