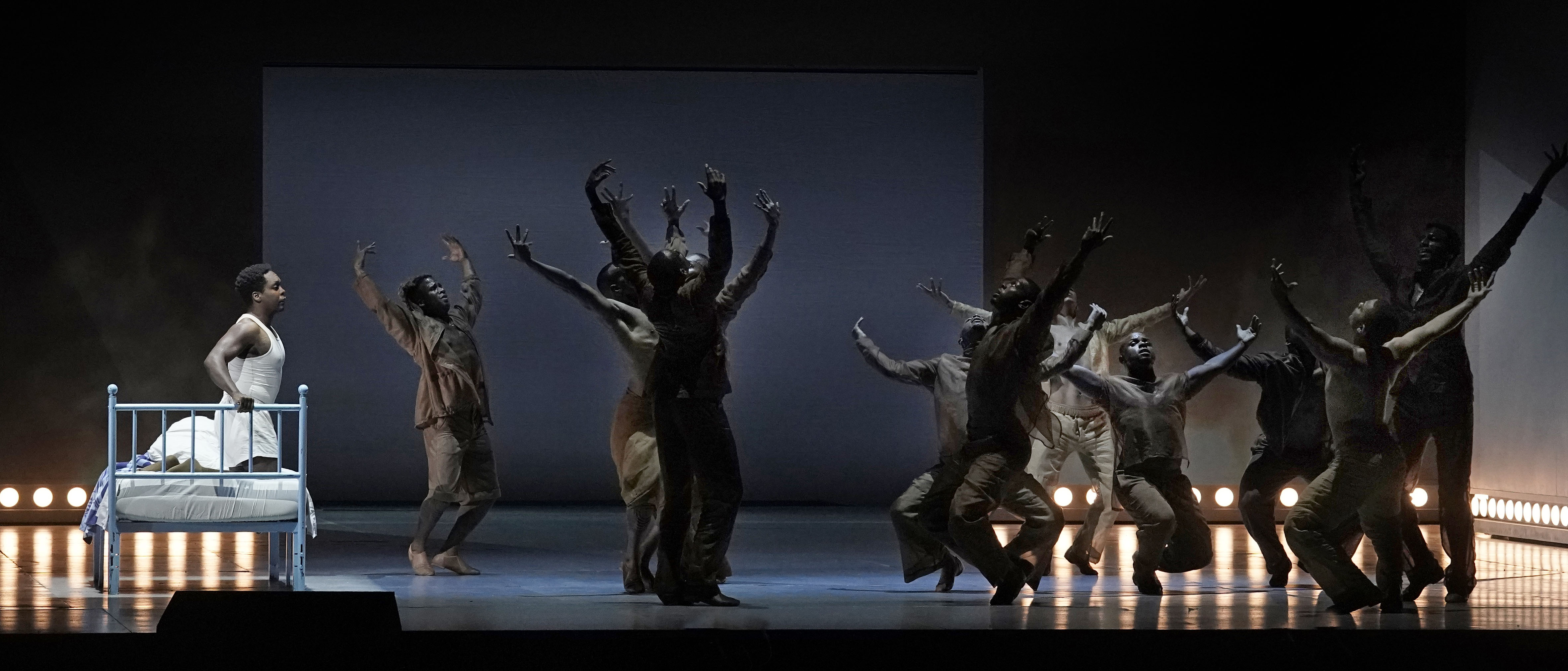 Telling Black Stories on the Opera Stage
The 2021 performance of Fire Shut Up in My Bones marks the first performance of an opera by a Black composer by the Metropolitan Opera in the organization's 138-year history. Before Blanchard's opera, the only story about Black life that regularly graced the Met's stage was Porgy and Bess, written by composer George Gershwin, lyricist Ira Gershwin, and librettist DuBose Heyward (all of whom were white). Yet there are dozens of operas by Black composers that tell stories of Black life in the United States and beyond.
The earliest known opera by a Black composer is John Thomas Douglass's 1868 work Virginia's Ball; unfortunately, this work is now lost. H. Lawrence Freeman, one of the most prolific Black composers of opera, wrote his first opera, Martyr, in 1891. Freeman would go on to write 14 more operas between 1898 and 1947, including a four-opera cycle entitled Zululand (1941–44). Other Black composers who have written more than three operas include William Grant Still (1895–1978), Ulysses Kay (1917–95), Adolphus Hailstork (b. 1941), and Anthony Davis (b. 1951).
Operas written by Black composers offer an important perspective, and they frequently take as their subjects the lives, practices, and histories of diverse groups of people, many of whom have been marginalized or overlooked. Many operas in the early 20th century, for instance, included the practices of Haitian vodou (colloquially known as "voodoo"), including Scott Joplin's Treemonisha (1910), Freeman's Voodoo (1914), Clarence Cameron White's Ouanga! (1928), and Still's Blue Steel (1934) and Troubled Island (1939). The treatment of these practices varied widely: Sometimes vodou was depicted as a superstition that prevented societal progress among its practitioners; at other times, it was depicted as a valuable connection to the past and a powerful force that, when ignored, could have weighty consequences. African history and folklore also appeared frequently in operas of this era, in works like Shirley Graham Du Bois's Tom-Tom (1932) and Freeman's An African Kraal (1903), as well as his previously mentioned Zululand tetralogy.
Other common subjects for operas by Black composers are important figures and events in Black history. Operas that feature Black icons include Ulysses Kay's Frederick Douglass (1985), Davis's X: The Life and Times of Malcom X (1986), Hailstork's Paul Laurence Dunbar: Common Ground (1995), and Nkeiru Okoye's I am Harriet Tubman (2014). More recently, Trevor Weston's 4 (2010), Daniel Bernard Roumain's We Shall Not Be Moved (2017), and Davis's The Central Park Five (2019) have brought historical moments to the opera stage.
The increased presence of Black lives on the opera stage is a welcome change—and one that has extended beyond the works of Black composers themselves. For example, composer Jeanine Tesori worked with librettist Tazewell Thompson on the 2019 opera Blue, which explores a community's response to the murder of a young Black man by police officers in Harlem. As Black stories gain prominence in opera, the art form is sure to become richer, and by getting to know operas by and about Black Americans, the operatic community can help ensure the art form's vitality and relevance for years to come.
---
Critical Inquiry
What other kinds of stories should be told on opera stages? How do you think that expanding the kinds of stories that operas tell will affect the attendance of operas and the makeup of those who consider themselves opera-lovers?
Essay by Leah Batstone, a musicologist and a postdoctoral fellow at the University of Vienna.