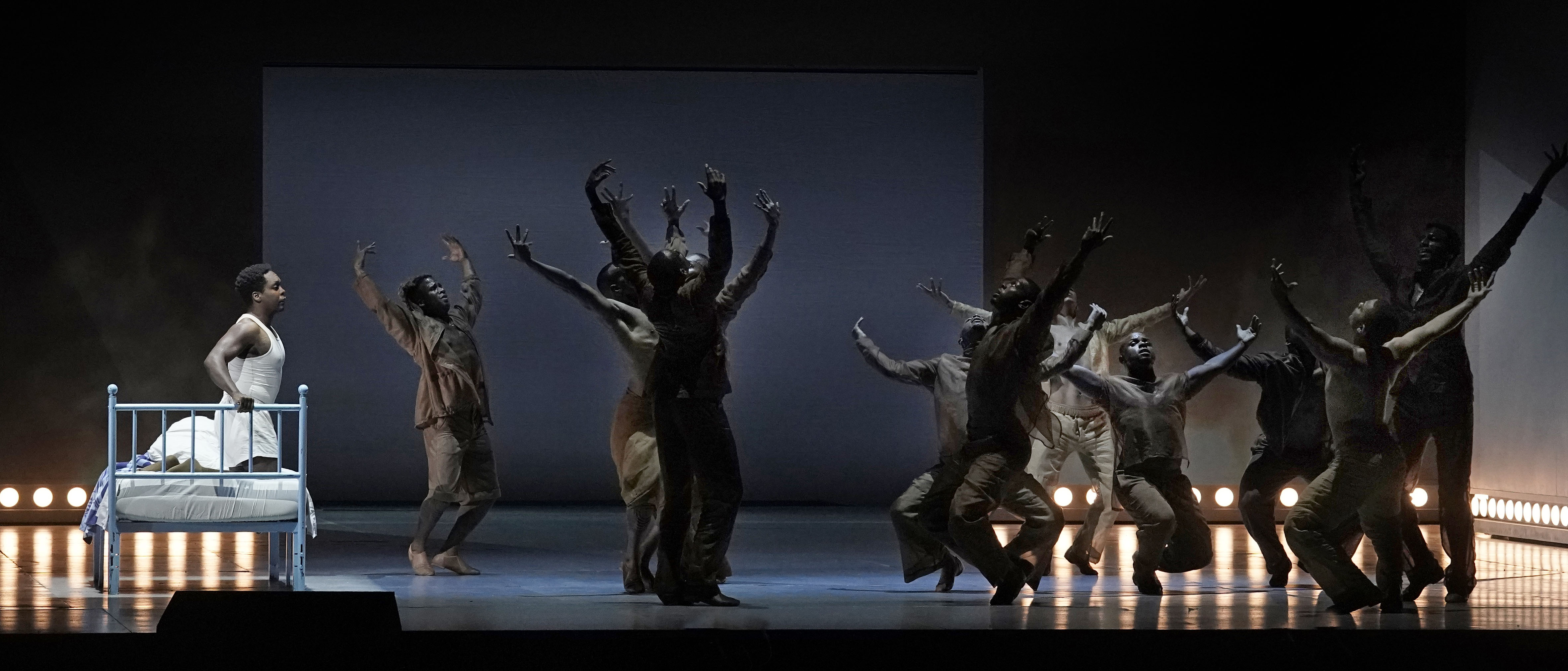 Fire Shut Up in My Bones
The coming-of-age story is a tried-and-true format for opera. The passion of first love, the search for belonging, and the process of finding oneself are ideal fodder for opera's heightened emotions. At first glance, Fire Shut Up in My Bones, which tells the story of a young boy growing up in rural Louisiana, seems to follow this tradition. Yet with this work, composer Terence Blanchard and librettist Kasi Lemmons have ventured into a fascinating and unusual genre: opera based on personal memoir.
When James Robinson, the artistic director of Opera Theatre of Saint Louis and a co-director of this production at the Met, approached Blanchard and Lemmons about crafting an opera based on a memoir by New York Times columnist Charles M. Blow, they observed that the project presented both opportunities and challenges. "There are parts of the memoir that sing, [in that they] are beautiful poetry," Lemmons recently observed in an interview with the Met. Yet Blow's memoir is marked by a complex interplay between young Charles's external experiences and his rich interior life—a structure that does not easily translate to the conventions of grand opera. But Robinson's observation that, in opera, "anything can sing" offered the key: By casting Loneliness and Destiny—two powerful forces in Charles's childhood—as onstage characters, Lemmons and Blanchard gave the young boy's innermost experiences a riveting voice.
This guide presents Fire Shut Up in My Bones as a multimedia memoir, and it invites students to examine and celebrate their own memories and experiences through art, poetry, and music. The guide also asks students to think deeply about opera performance in a broader historical context. As the first opera by a Black composer ever to be performed by the Met, Fire Shut Up in My Bones offers an opportunity for both celebration and reflection. The materials on the following pages include an introduction to Blanchard's musical language, an overview of operas by Black creators, historical context for Blow's story, and classroom activities that will bring the opera's music and story to life. It is important to recognize that Fire Shut Up in My Bones addresses difficult subjects: Over the course of the opera, Charles revisits a past troubled by both verbal and physical abuse. And yet the opera's willingness to look unflinchingly at these moments and to engage honestly with emotional growth may give students a much-needed space to talk about their own experiences. By delving into the story, music, and poetry of Fire Shut Up in My Bones, these materials aim to forge interdisciplinary classroom connections, inspire critical thinking, and allow students to express their own stories through the language of opera.