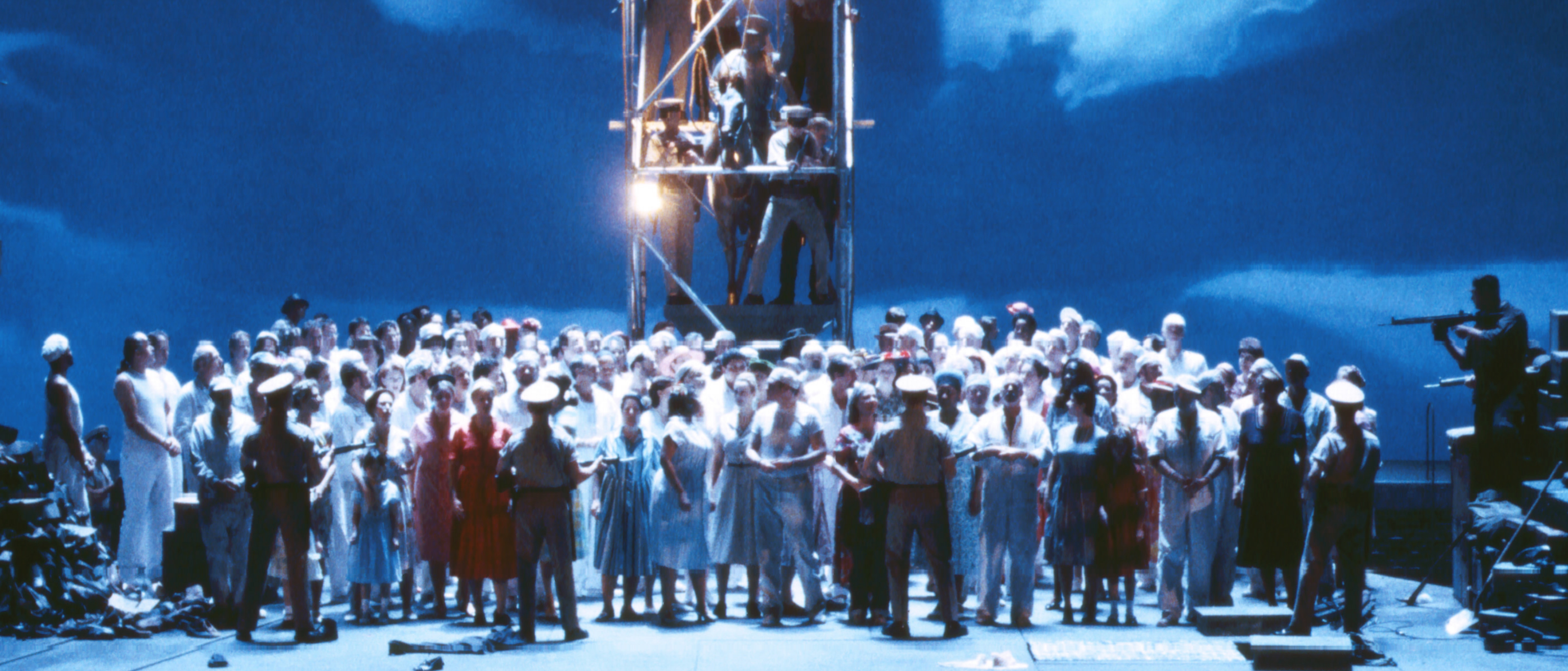 The Composition of Fidelio
1770
On December 17, Ludwig van Beethoven is baptized in Bonn, the capital city of the Electorate of Cologne. His birthdate is uncertain.
For several generations, members of the Beethoven family have been employed as musicians in and around the Cologne court. The young boy's grandfather, also named Ludwig, is a bass singer and court musician; his father, Johann, is a tenor and music teacher. Beethoven's earliest music lessons come from his father, but the experience is far from happy: Johann van Beethoven is an abusive alcoholic, and a local musician will later recall how, after a night of carousing, Johann often wakes his child and makes him practice until dawn.
1782
Christian Gottlob Neefe, Bonn's court organist, hires Beethoven as his assistant. Neefe also gives Beethoven his first formal composition lessons.
1792
Beethoven moves to Vienna, where he quickly makes his name as a pianist of astonishing virtuosity. He spends his first 14 months in Vienna studying composition with Joseph Haydn, the city's reigning musician. Slowly, he begins to develop a reputation as a composer as well.
1798
On February 19, the opera Léonore ou L'Amour Conjugal (Leonore, or Conjugal Love) premieres in Paris. The opera's creators claim that it depicts real events that took place in Tours, librettist Jean-Nicolas Bouilly's home city, during the Reign of Terror. There is no evidence that the opera was actually based on a true story, but the plot does reflect the concerns about political repression and liberty that gripped France at this time.
1802
In a letter to his brother, Beethoven admits that he has been losing his hearing. His increasing deafness has caused him much embarrassment and led him to withdraw from social encounters, but for now, he can still perform regularly. His hearing will continue to deteriorate until the late 1810s, at which point he will be almost completely deaf.
1804
In January, Beethoven writes to a friend that he is working on a new opera based on "an old French libretto." The libretto in question is Bouilly's Léonore.
1805
Beethoven completes the new opera, titled Leonore, by the summer, but rehearsals are delayed by Vienna's censors. A premiere date is finally set for November 20. On November 13, however, French troops occupy Vienna. The opera's premiere goes ahead as planned, but its reception is far from enthusiastic, and it is performed only three times before being withdrawn.
1806
Stephan von Breuning revises Leonore's libretto, slimming the opera's three acts down to a more manageable two and convincing Beethoven to shorten the opera's music. The new version premieres March 29 at the Theater an der Wien, but Beethoven, infuriated by both the changes to the score and the quality of the theater's orchestra, pulls the work after only a single performance. Between 1806 and 1813, Beethoven will undertake various operatic projects, but none will come to fruition.
1814
Three singers working at the Viennese court approach Beethoven about resurrecting his opera. Beethoven hires Georg Friedrich Treitschke to revise the libretto once again, and he sets about rewriting much of the music. The revised version of the work premieres on May 23, 1814, at the Kärntnertor Theater, and the opera, now titled Fidelio, enjoys an enthusiastic response.
1824
For more than 20 years, Beethoven has expressed an interest in setting to music Friedrich Schiller's poem "An die Freude," an "ode to joy" celebrating the Enlightenment-era ideals of brotherhood and happiness. He finally works the poem into the last movement of his Ninth Symphony, which premieres on May 7 to rapturous acclaim. Despite his near-total deafness, Beethoven conducts the performance. As several people present at the premiere will later recall, Beethoven remains unaware of the audience's thunderous applause until the contralto soloist take him by the sleeve and turns him around to see his admirers.
1827
On March 26, Beethoven dies in Vienna. His funeral, which takes place three days later, is a mass public event, drawing some 10,000 people to celebrate and mourn Vienna's most famous composer.