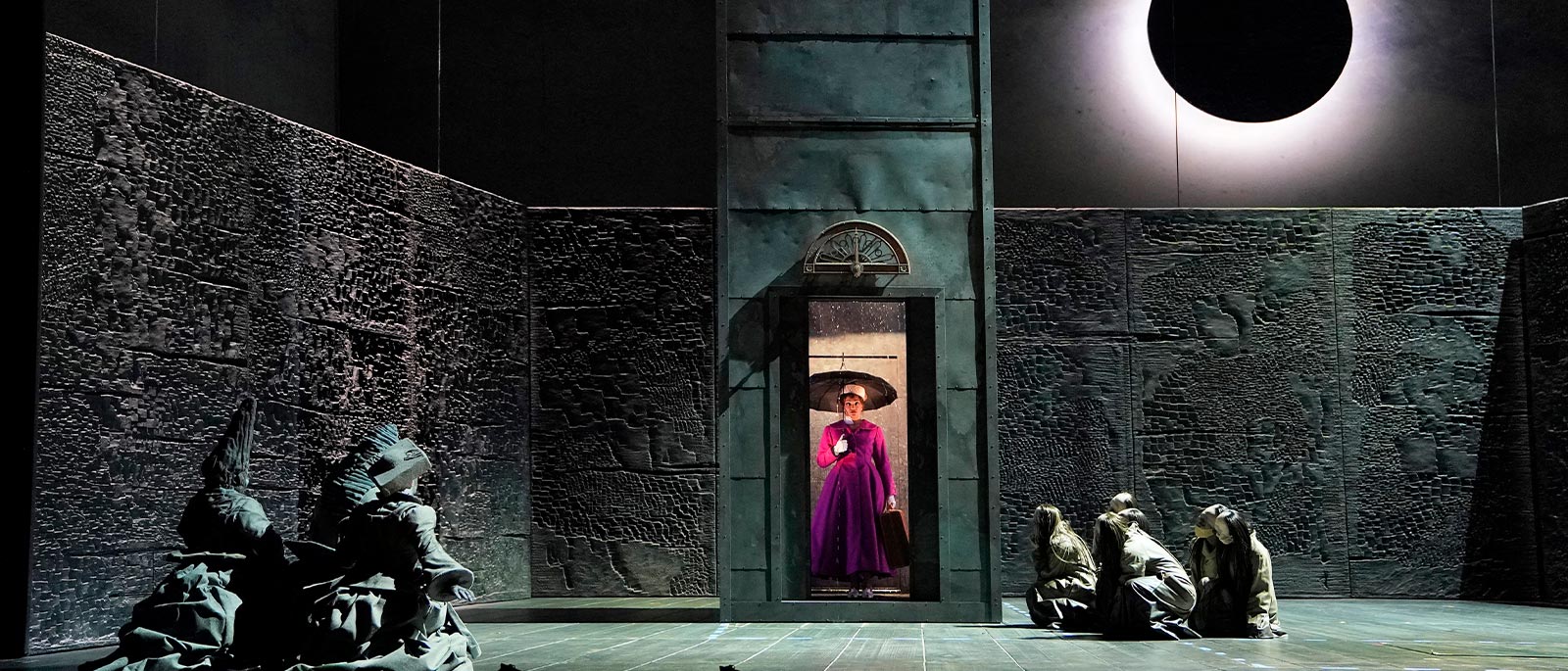 The Creation of Eurydice
1974
Sarah Ruhl is born on January 24 in Illinois. Thanks to her parents' interest in theater, literature, and music, she finds her passion for language at an early age. As a child, she is involved in a local drama group, Piven Theatre Workshop, and spends much of her time reading.
1990
Matthew Aucoin is born on April 4 in Massachusetts. His early musical endeavors include playing keyboard in an indie rock band called Elephantom.
1995
Ruhl writes her first play, The Dog Play, as an assignment for one of her undergraduate classes at Brown University, where she is studying literature. Although Ruhl plans to become a poet, she is deeply influenced by her teacher, the playwright Paula Vogel, who encourages her to consider writing plays.
2001
Ruhl graduates from Brown University. Over the next few years, she will receive play commissions from Piven Theatre Workshop and Arena Stage in Washington, DC.
2003
Ruhl's play Eurydice premieres at Madison Repertory Theatre in Madison, Wisconsin. It is an instant success, thanks to its thoughtful retelling of the Orpheus myth, and in the coming years the play will be produced by regional theatres across the US, on Broadway, and in London. It is also frequently performed by university and high-school dramatic groups. Over the next 15 years, Ruhl writes prolifically, producing plays, poems, essays, and novels. She receives numerous awards.
2010
While studying poetry at Harvard, Aucoin begins conducting operas. He writes the music and libretto for his first opera, From Sandover, an adaptation of James Merrill's supernatural epic The Changing Light at Sandover (1976–1980). From Sandover and Aucoin's second opera, Hart Crane (2012), are performed by undergraduates at Harvard; both works chronicle the lives and loves of American poets.
2012
After graduating from Harvard, Aucoin goes on to study composition at Juilliard under the guidance of composer Robert Beaser. He also begins working as an assistant conductor at the Metropolitan Opera.
2015
Aucoin's first professional opera commission, Crossing, premieres at the American Repertory Theater in Cambridge, Massachusetts. This piece is based on the poet Walt Whitman's experiences working as a nurse during the Civil War.
This same year, Sarah Ruhl joins the faculty at Yale School of Drama.
2016
Aucoin begins a three-year appointment as artist in residence at LA Opera. The artistic director of Lincoln Center Theater, André Bishop, recommends Sarah Ruhl's play as a potential libretto source, and Aucoin begins working with Ruhl to adapt her text into an opera.
2018
Director Mary Zimmerman joins the Eurydice project, now a fully fledged co-production commissioned by LA Opera and the Met.
2020
Eurydice receives its world premiere at LA Opera on February 1, starring soprano Danielle de Niese and baritones Joshua Hopkins and Rod Gilfry.
2021
Eurydice premieres at the Met on November 23.