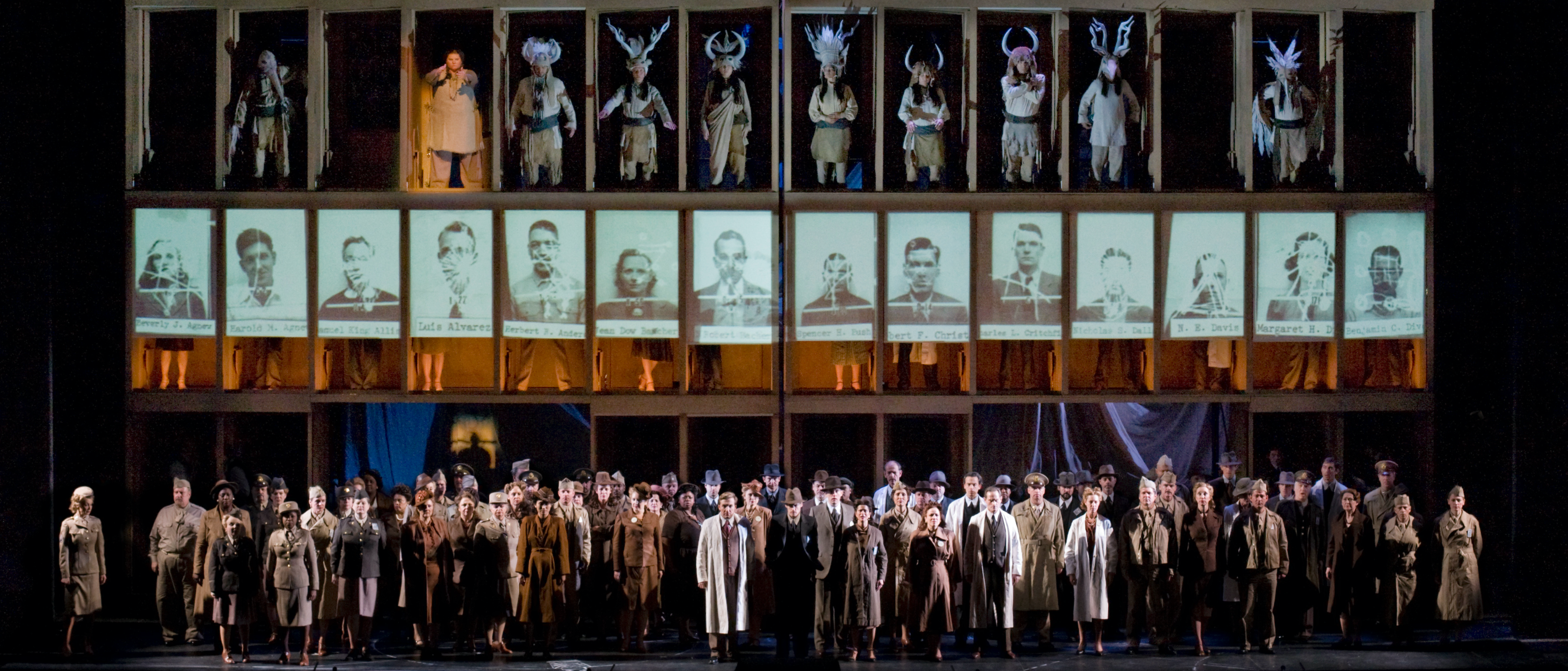 John Adams's Doctor Atomic
Stories of creation and destruction have long enjoyed a central place in the human imagination. Yet for much of our history, the power to create and destroy was the stuff of legend—until, in 1945, scientific ingenuity put these powers very much in the hands of humankind. In the early morning hours of June 16, 1945, the United States tested an atomic bomb in the remote New Mexico desert. The culmination of a massive, yearslong undertaking that involved more than 100,000 people across the United States, the test is often viewed as a triumph of science and modern thought; for composer John Adams, it was a moment when the modern and the mythic came together with terrifying force. "The manipulation of the atom, the unleashing of that formerly inaccessible source of densely concentrated energy, was the great mythological tale of our time," he observes. And in 2005, as the world celebrated the 60th anniversary of the end of World War II, Adams's Doctor Atomic brought this modern myth to the opera stage.
At the center of the story stands J. Robert Oppenheimer, the titular doctor and a character as complex and conflicted as any mythological hero. A brilliant physicist, Oppenheimer was tasked with overseeing the scientists of the Manhattan Project, the government initiative to develop atomic weaponry in the early 1940s. Yet Oppenheimer was also a supremely cultured man of literature, music, and art. He was conflicted about the creation of the bomb and exquisitely aware of its potential for devastation, and his story—like any good myth—invites us to examine age-old questions about our powers and our limitations as a species.
This guide thus introduces Doctor Atomic as a work of modern mythology that draws on literary, musical, artistic, and dramatic techniques to bring an extremely complex moment to life. Adams's collaborator and librettist, Peter Sellars, crafted a collage of historical documents, poetry, and spiritual texts to give voice to the historical figures that people the work; set designer Julian Crouch and the artists of 59 Productions created dynamic video projections for the production; and director Penny Woolcock used small, intimate moments to balance this story of explosive power and might. As students apply the techniques of literary analysis, close listening, and critical thinking to Doctor Atomic, they will be invited to consider how the dilemma faced by the Manhattan Project scientists continues to resonate today. If you could create something capable of both saving and destroying humanity, the opera seems to ask, would you?