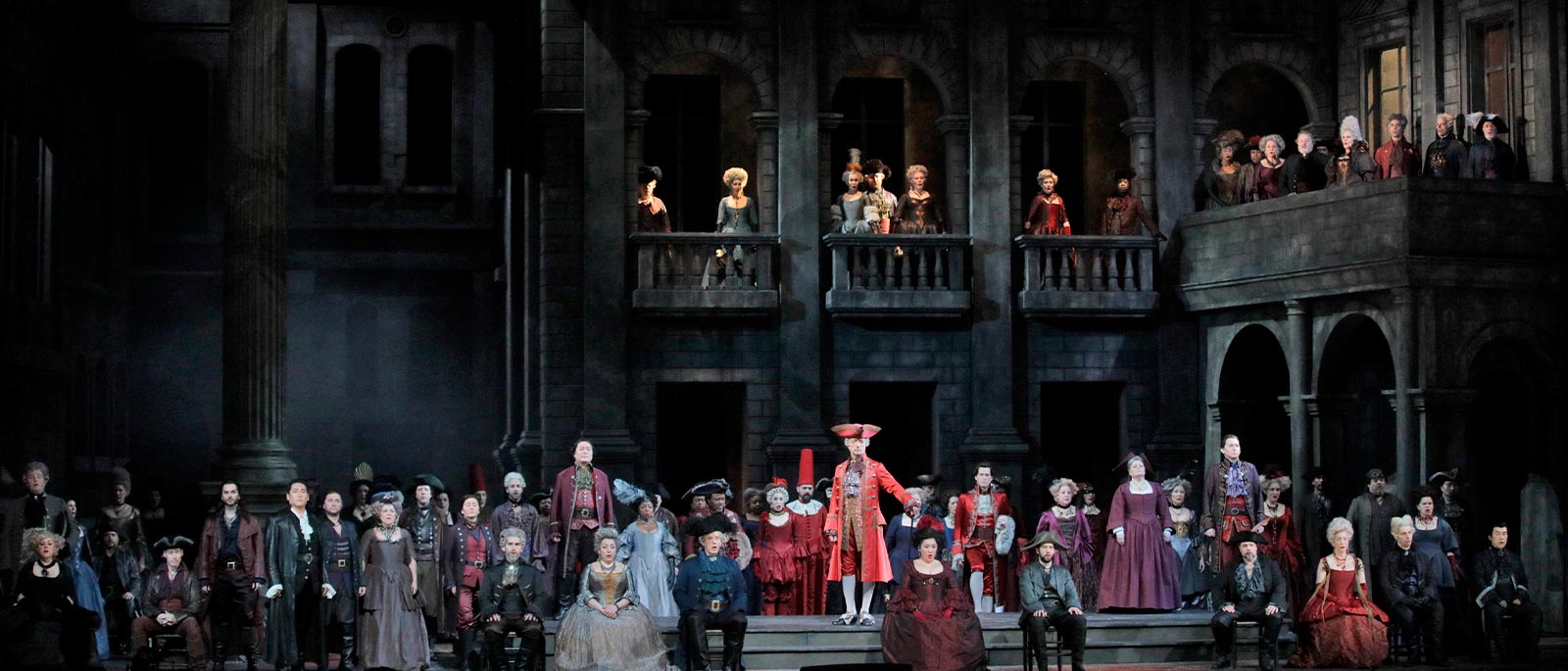 Roméo et Juliette
William Shakespeare's Romeo and Juliet is filled with some of the best-known images in literature: young lovers on a balcony, bathed in moonlight as they express their newfound passion; a secret wedding that flies in the face of longstanding familial strife; a desperate plan to be together in spite of hatred and exile; and a tragic finale in a dark tomb. For Charles Gounod, a composer in 19th-century France, these indelibly dramatic scenes were the perfect seeds for an opera, and his music for Roméo et Juliette offers a thrilling, rapturous, and heartbreaking counterpart to Shakespeare's transcendent poetry.
In adapting Romeo and Juliet for the operatic stage, Gounod was taking part in a long tradition of retelling and reimagining Shakespeare's work. Yet even Shakespeare was but one link in a chain of transmission connecting an Italian novella from the first half of the 16th century to a ballet by Sergei Prokofiev, the 1957 Broadway musical West Side Story, and film adaptations by Franco Zeffirelli and Baz Luhrmann. Nor are Shakespeare's lovers unique in the canon of world literature: Tragic stories of impossible love are found around the globe, including the ancient Babylonian Pyramus and Thisbe, the medieval Perso-Arabic Layla and Majnun,, and the rural American antics of the Hatfields and McCoys.
This guide thus invites students to take part in the long tradition of storytelling that gave us Romeo and Juliet, Roméo et Juliette, and countless other works of both page and stage. The following materials offer historical, geographic, and artistic contexts for both Shakespeare's and Gounod's works. They will also challenge students to reach beyond Shakespeare's London, Gounod's Paris, and Romeo and Juliet's Verona to develop a more expansive—and personal— understanding of this story and its enduring tropes. For with each act of retelling, Romeo and Juliet becomes more complex and meaningful, and this guide will empower students to add their own voices to the ongoing story.

Included in the 2016-17 and 2020-21 seasons of HD Live in Schools.