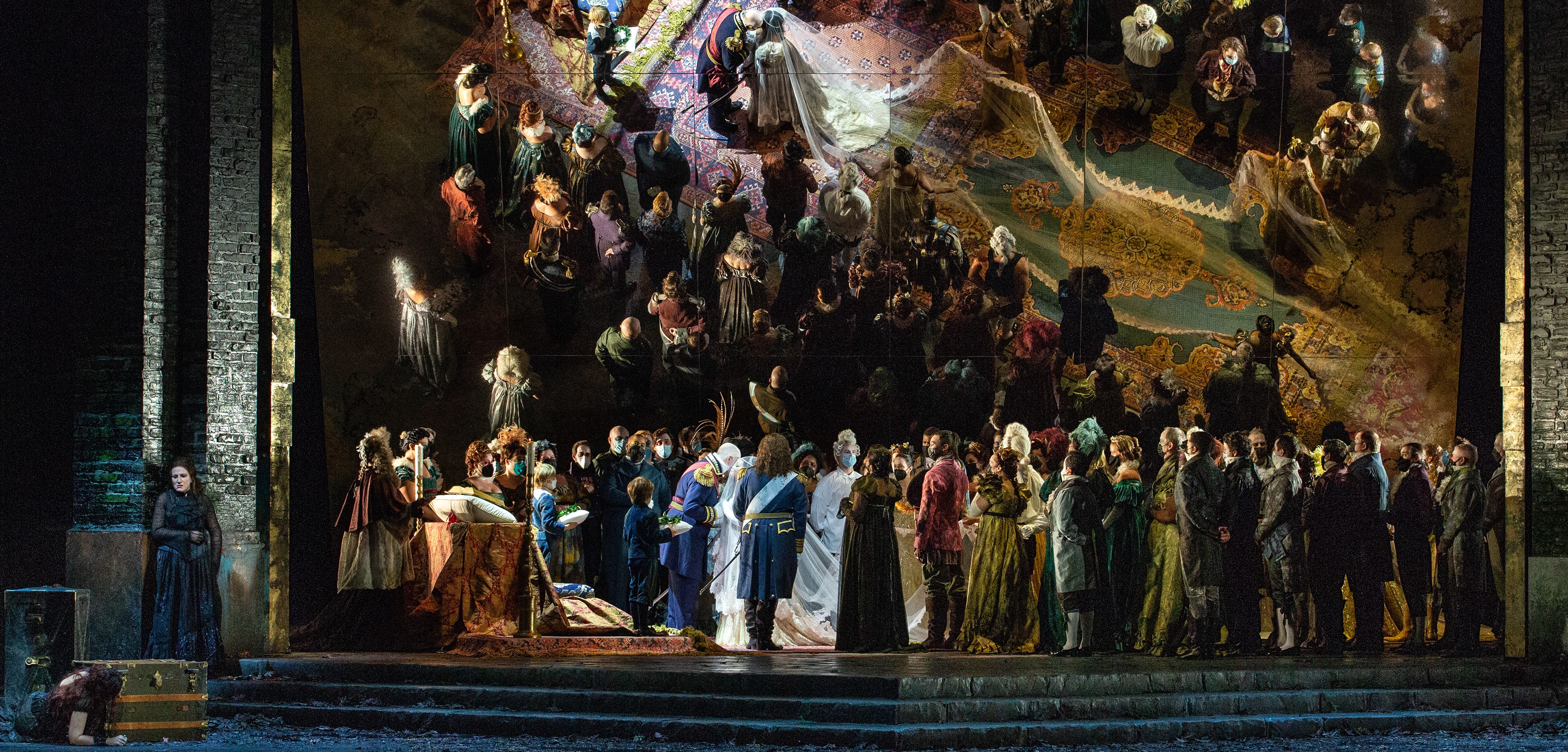 Medea
Medea: no name in literature is so closely linked with a particular crime, and no literary crime is so reviled as the one committed by this sorceress of ancient Greece. Scorned by her lover, abandoned in a foreign country, and seething with resentment, Medea murders her own children as a form of coldblooded revenge. Yet behind the filicidal rage lies one of the most complex and fascinating characters ever conceived. Since she first appeared on the Athenian stage some 2,500 years ago, Medea has been depicted and reimagined countless times. Dozens of opera composers have crafted music to accompany her blood-soaked exploits, yet Medea has never graced the stage of the Metropolitan Opera—until now.
The 2022–23 Met season opens with Luigi Cherubini's Medea, a Revolution-era classic of French opera, presented in its more commonly performed Italian version. Brought to life by powerhouse soprano Sondra Radvanovsky, the titular antiheroine becomes a woman both mighty and vulnerable. "She is a very fatal woman, but she is also very tragic," Radvanovsky says. "Her whole life, she has been driven by desperation and hopelessness—but think, too, this is a woman who is powerful, who knows no limits." David McVicar's production, which unfurls in the crumbling ruins of once-gilded Corinth, draws on both digital technologies (such as video projection) and analog stagecraft (including a giant mirror suspended over the back wall of the stage) to offer a layered take on the murderous mother, exploring the way her choices reflect the collapse of her own familial infrastructure as the man she loves rejects her, and the children she loves become her only outlet for revenge. The result is a searing psychological portrait of one of drama's legendary figures—and an unforgettable portrayal of one of literature's most horrifying crimes.
This guide approaches Medea as an opportunity to excavate the past while exploring the present. The materials on the following pages include an introduction to Euripides's play and ancient Greek tragedy more broadly, a thorough analysis of Medea and Jason's complex love story (and how it has been depicted across the ages), and classroom activities that will bring the opera's music and story to life. By delving into Medea's music, drama, and design, this guide will forge interdisciplinary classroom connections, inspire critical thinking, and challenge students to look past Medea's bloody exploits to the multifaceted woman who lies beneath.

Included in the 2022-23 season of HD Live in Schools.