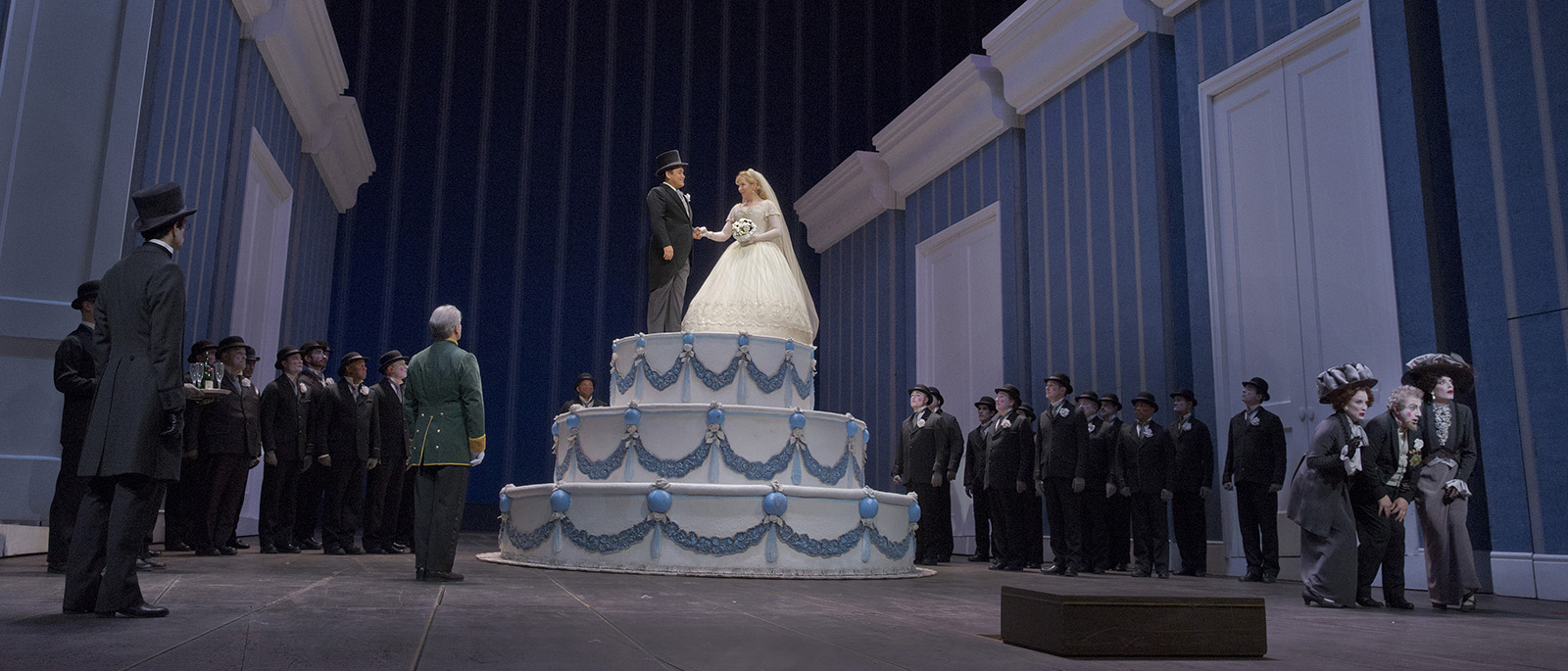 La Cenerentola
A kind young owman forced to sweep the fireplace, a ludicrous pair of stepsisters hoping to marry a prince, and a happily-ever-after ending enabled by a certain iconic accessory: the opera La Cenerentola is instantly recognizable as the fairy tale "Cinderella." Yet Gioachino Rossini's intricate, hilarious, and heartfelt take on the story is no mere bedtime fable. Magical elements go out the window, while the stately archetypes of fairy-tale narratives give way to real, flesh-and-blood characters. Cinderella falls in love at first sight, but she also feels the pain of familial rejection, the sting of bullying, and the ache of self-doubt, which make her profound joy at the end of the opera all the more gratifying. And amid the farcical sequences of bickering relatives, disguised royalty, and mistaken identities, Cinderella's commitment to honesty and forgiveness brings the opera firmly down to earth.
When Rossini—barely 25, but already an international superstar—wrote La Cenerentola in 1817, he gave the 17th-century tale a shot of realism by setting it in his present day. At the Met, Cesare Lievi's charming production updates the setting to the 1920s. Peeling wallpaper and ratty feather boas convey the faded glamor of destitute aristocracy, while at the end, Cinderella and her Prince Charming ascend to the upper echelons of society. But the truth is that La Cenerentola could take place in any era. Its warmth, sincerity, and good humor make its characters both relatable and timeless, while Rossini's score, replete with unforgettable tunes and his signature bel canto style, gives the singers a chance to truly shine.
This guide presents La Cenerentola as a case study in adaptation, demonstrating how opera can enrich and embellish even the most familiar stories. At the same time, it invites students to think more broadly about the art of storytelling. How might certain changes impact the way a story develops or is understood? How have other cultures approached similar themes? And how have oral and literary traditions impacted the stories we tell? The materials on the following pages include an introduction to the opera's fairy-tale source, an overview of Rossini's life and work, and classroom activities that will bring the opera to life. By delving into La Cenerentola's music, drama, and design, this guide will forge interdisciplinary classroom connections, inspire critical thinking, and invite students to make this Cinderella their own.

Included in the 2013-14 and 2022-23 seasons of HD Live in Schools.