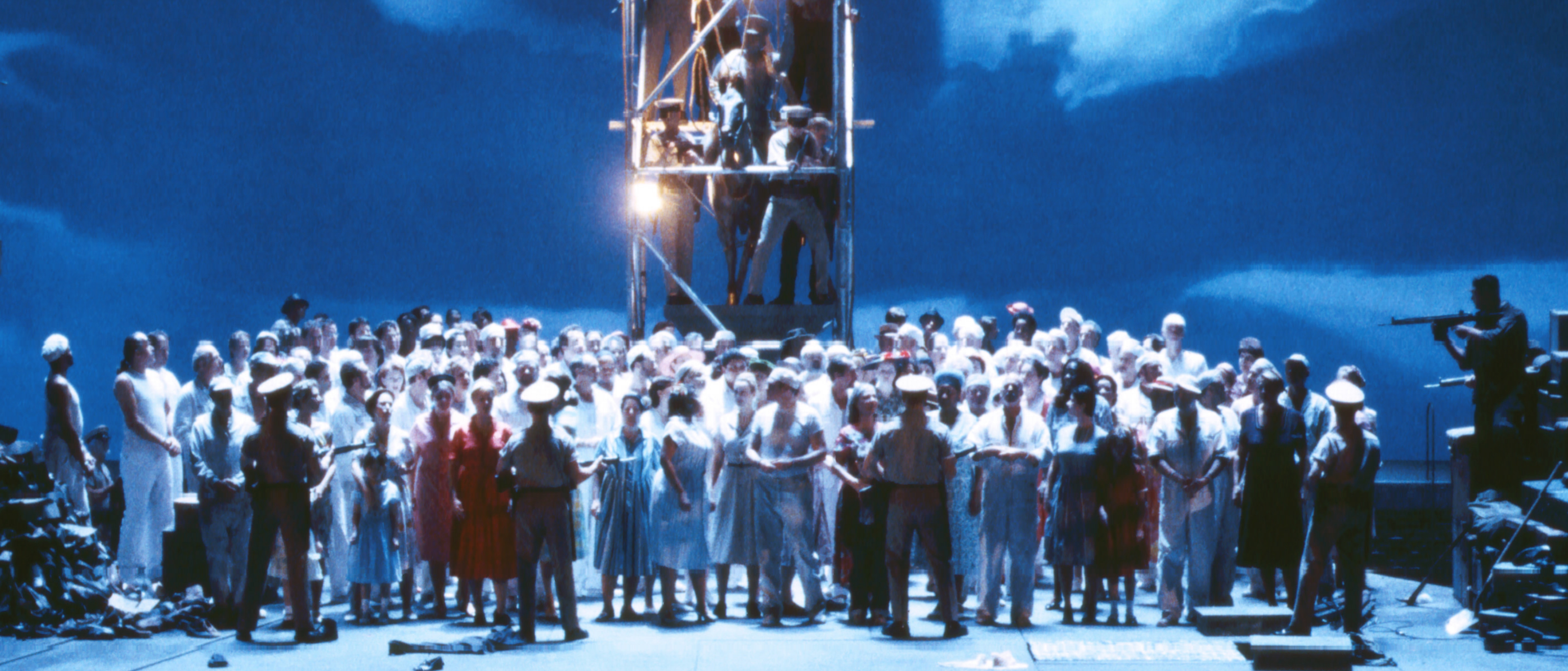 Fidelio
The jailer Rocco's new assistant, Fidelio, is everything Rocco could want in an employee: Clever, hard-working, and handsome, Fidelio helps around the jail and has even caught the eye of Rocco's daughter, Marzelline. But there's something mysterious about this Fidelio. Where has he come from? Why does he so carefully avoid Marzelline's romantic overtures? And what is his connection to the political prisoner being held in the jail's deepest, darkest cell? In fact, "Fidelio" is none other than the prisoner's wife—disguised as a man and desperate to save her husband from the cruel forces conspiring against him.
Fidelio, the only opera ever completed by Ludwig van Beethoven, is a deftly crafted story of love and adventure. It is also an overtly political work. When Fidelio premiered in 1805—12 years after revolution had toppled the French monarchy, one year after the upstart young general Napoleon had crowned himself emperor of France, and only one week after Napoleon's forces invaded Beethoven's home city of Vienna—Europe was at a tipping point. The monarchs that had ruled Europe for centuries were quaking in fear, new ideas of social justice and equality were percolating among the masses, and the continent was entering an era of profound change. Like many of his contemporaries, Beethoven was deeply invested in politics, and Fidelio's plot reflects the seismic sociopolitical developments of the age.
Fidelio thus represents an opportunity to explore and examine the political landscape of the late 18th and early 19th centuries—and to consider how the ideas that shaped this new political world still affect civic life today. At the same time, the opera is a fascinating window into both Beethoven's oeuvre itself and the aesthetic and artistic developments that determined how we understand this iconic composer and his sole completed opera. Just as the political changes brought about by the Enlightenment still affect modern societies, the aesthetic ideas developed during Beethoven's lifetime continue to guide how we understand and interpret classical music. Now, on the 250th anniversary of Beethoven's birth, this guide invites students to explore both of these histories, learning about not only Beethoven and the world in which he lived but also the ongoing impact of 19th-century aesthetics on our modern sensibilities and ears.

Included in the 2020-21 season of HD Live in Schools.