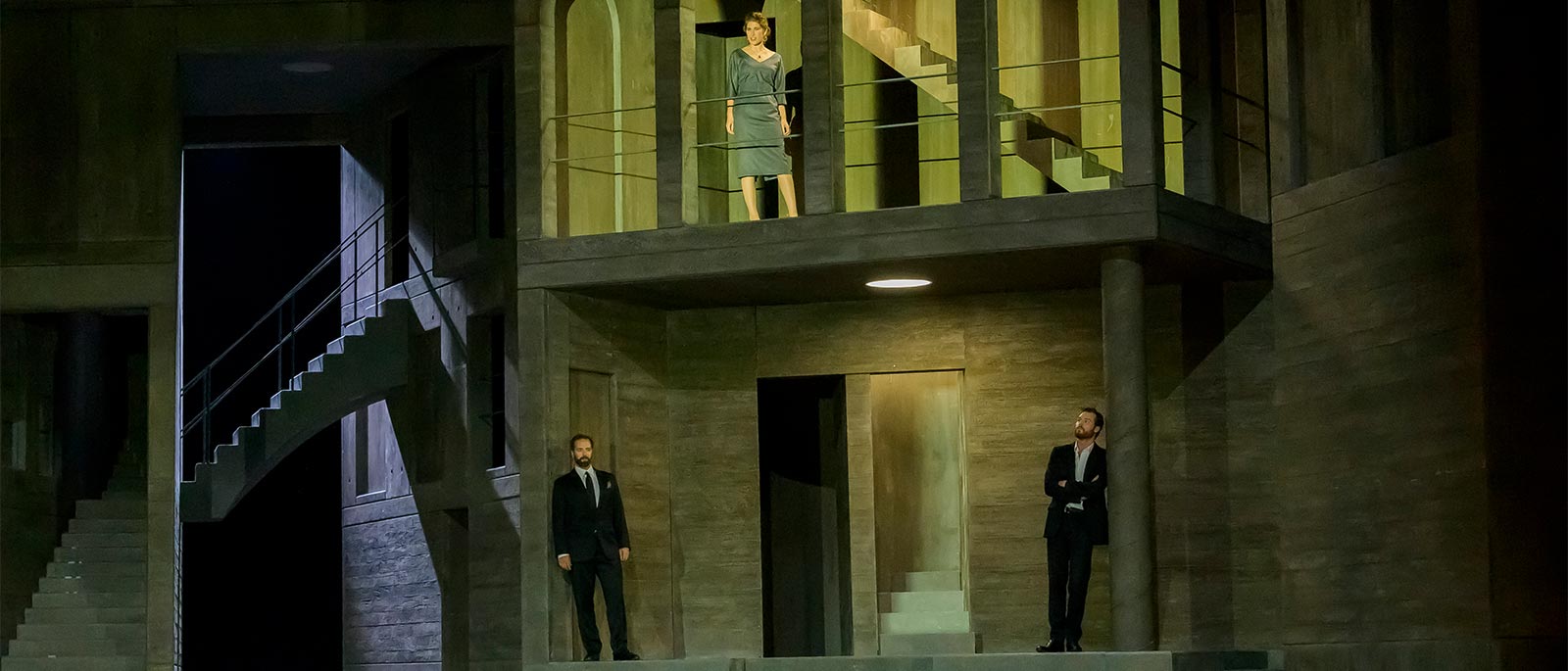 Don Giovanni
Comedy or tragedy? Farcical satire or cautionary morality play? Dapper playboy or lecherous rake? From the moment its somber opening chords ring through the auditorium, both Don Giovanni and its titular antihero embrace and embody duality and contradiction. The story of a fateful encounter between a swashbuckling libertine and a stony dinner guest, the myth of Don Juan, the "trickster of Seville," has delighted and scandalized audiences since the 17th century. Some playwrights have used his exploits for biting social commentary, others for low-brow humor. And for Ivo van Hove, the director of the Met's new production of Mozart's Don Giovanni, it is a chance to explore humanity's darkest desires and deeds.
Yet even with the story's unsettling moral ambivalence, the opera's excellence has never been in doubt. "On October 29, my opera Don Giovanni was performed to thunderous applause," Mozart wrote in 1787, a week after the work's premiere. Since then, Don Giovanni has come to enjoy pride of place in popular culture. The second collaboration between Mozart and librettist Lorenzo Da Ponte, Don Giovanni offers directors a chance to flex their creative muscles just as it allows singers to show off their virtuosity and acting chops. For van Hove, the most compelling aspect of the story is its unflinching interrogation of one person's evil pursuits: "Confronting the character's violence—and the power structures that enable him—is the whole journey of the opera." In van Hove's retelling, the title character's overwhelming magnetism impels us to confront the work's ambiguities head-on—just as Don Giovanni faces his own fate.
This guide invites students to engage with Don Giovanni as a complex and exquisitely constructed work, one that has delighted and challenged audiences for almost 250 years. It will also make space for students to engage with the difficult ethical questions the work raises for modern viewers, if teachers so choose. The materials on the following pages include essays on Don Giovanni's context and content, close analyses of individual scenes, and classroom activities that will bring the opera's music and story to life. By delving into Don Giovanni's music, drama, and design, this guide will forge interdisciplinary classroom connections, inspire critical thinking, and help students appreciate the humor, the horror, and the enduring appeal of this opera and its dissolute Don.

Included in the 2022-23 season of HD Live in Schools.