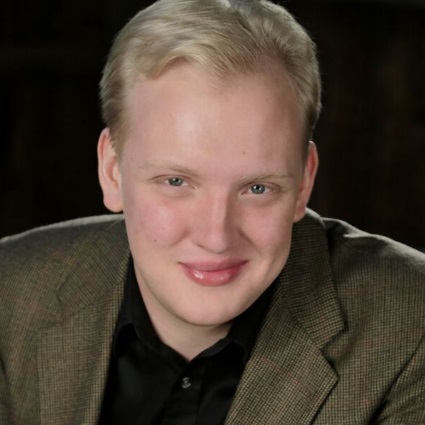 Tenor Ian Koziara made his Met debut last season singing the role of Enrique in the U.S.-premiere production of Thomas Adès's The Exterminating Angel and later sang the Fourth Esquire in Parsifal. This summer he returns to Wolf Trap Opera to sing the title role of Idomeneo.
Following an acclaimed performance of Monteverdi's Il Combattimento di Tancredi e Clorinda at Weill Recital Hall in the 2016-17 season, he was featured in recital in New York City under the auspices of the Carnegie Hall Neighborhood Concert Series. He sang Tito in La Clemenza di Tito last summer at the Aspen Opera Center and the previous summer, debuted at the Glimmerglass Festival as Ezekiel Cheever in Ward's The Crucible. He has also appeared with Wolf Trap Opera in John Corigliano's The Ghosts of Versailles, sang with the Rice University Opera Program as the Witch in Hansel and Gretel, and was a participant in Ravinia's Steans Music Institute.
Mr. Koziara has been a district winner of the Metropolitan Opera National Council Auditions and a finalist of the Houston Grand Opera Eleanor McCollum Competition. He earned his master's degree at Rice University's Shepherd School of Music and his bachelor's degree, summa cum laude, from Lawrence University Conservatory of Music.
Hometown
Chicago, Illinois
Met Debut
Enrique in The Exterminating Angel, 2017
Repertory