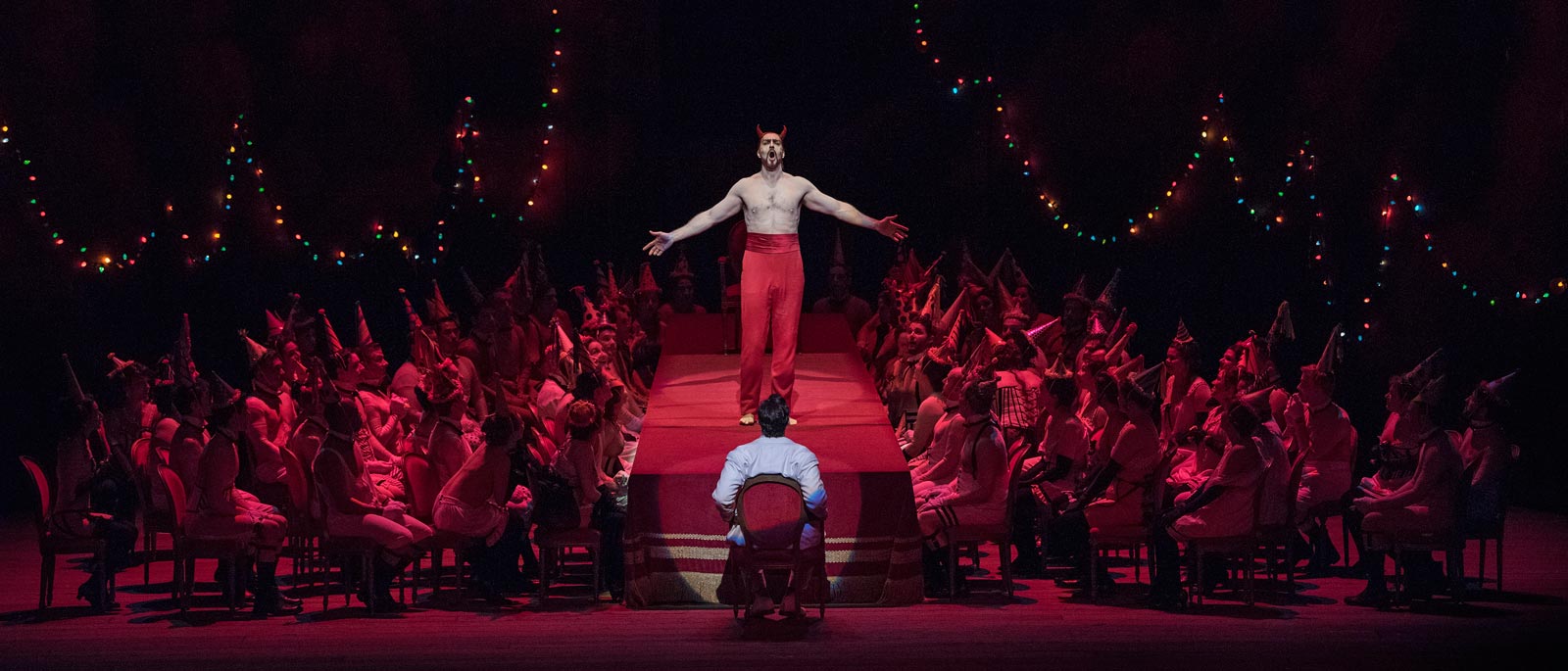 Words and Music
November 05th, 2018
Arrigo Boito's raucous operatic adaptation of Goethe's Faust returns to the Met on November 8 for the first time in nearly 20 years. Herewith, some background on the opera, plus an interview with its star. By Jay Goodwin
Otello and Falstaff are known to every opera aficionado for the brilliance of Verdi's music. But there was also a second genius behind those works: Arrigo Boito, the musician, poet, novelist, critic, and sophisticated man of letters who adapted Shakespeare's verse into two of opera's most virtuosic libretti.
A member of the generation following Verdi's, Boito was, from the beginning, torn between his ambitions as a writer and as a composer. Ultimately, his literary side won out, and music took a back seat. But over the years, Boito found spurts of time to compose, and eventually his most ambitious musical idea—an opera on both parts of Goethe's Faust—came to fruition.
Unsurprisingly, the libretto for Mefistofele is remarkable, demonstrating Boito's mastery of the rhythm and sound of language on its own and as a vehicle for music. Having written a text ripe with possibilities for spectacular musical embellishment, he then swung for the fences to realize that potential. The opera overflows with rhapsodic melody and otherworldly instrumental and choral sonorities to conjure Goethe's fantasic tableaux: celestial hosts cavorting in heaven, the classical beauty of Hellenic Greece, the demonic chaos of a Witches' Sabbath that all but reeks of brimstone.
On top of all this, Mefistofele provides one of opera's ultimate showcases for low male voice. The fearsome yet seductive title role provides a suitably charismatic, powerful bass or bass-baritone the opportunity to completely command the stage—an opportunity that has been seized by several outstanding artists at the Met since the company first presented the work in 1883 as part of its inaugural season, from Pol Plançon to Fyodor Chaliapin to Samuel Ramey.
Starting November 8, Met audiences will be able to plan their date with the devil, as Robert Carsen's riotous production returns with an outstanding cast led by Christian Van Horn in the title role, Michael Fabiano as Faust, Angela Meade as Margherita, and Jennifer Check as Helen of Troy.
Jay Goodwin is the Met's Editorial Director.