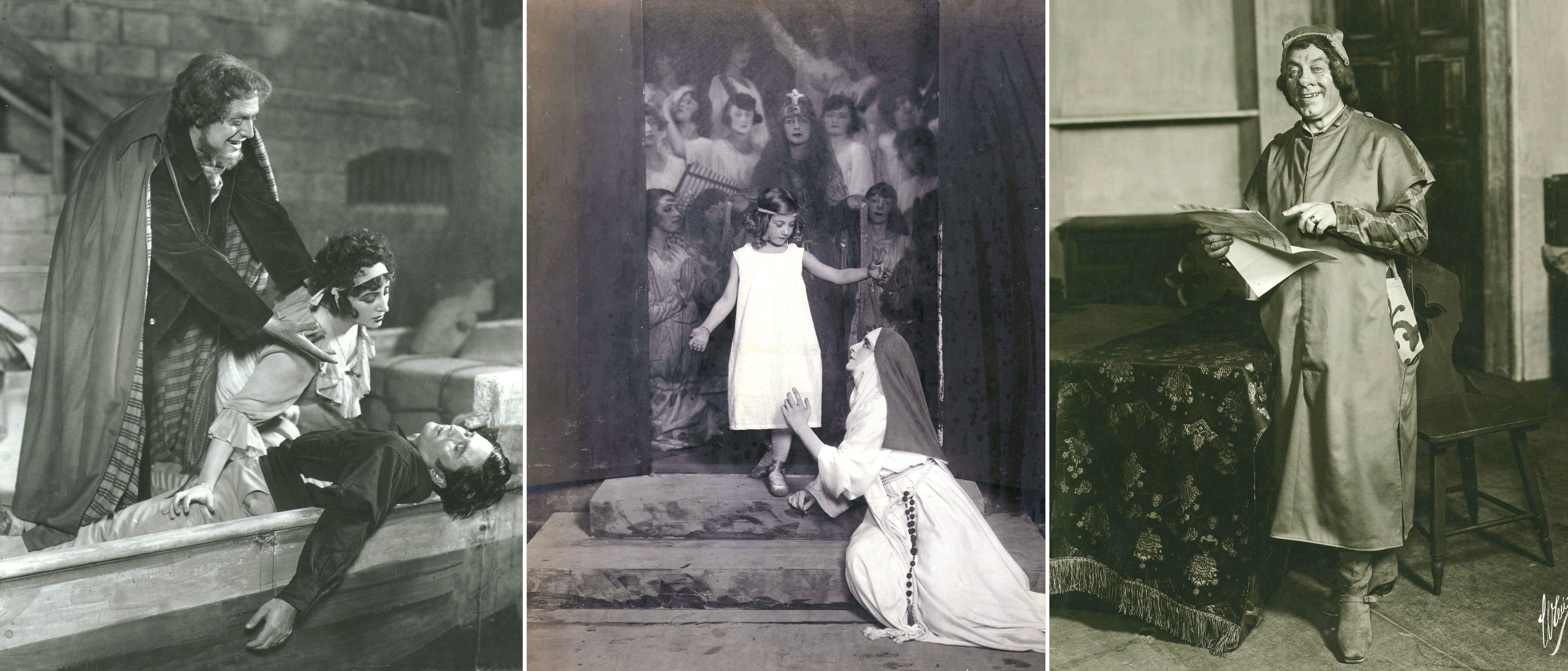 Triple Play
November 05th, 2018
This season marks the centenary of the world premiere of Il Trittico, Giacomo Puccini's grand triple bill, at the Metropolitan Opera on December 14, 1918. It was the composer's second opera to be unveiled at the Met, following La Fanciulla del West in 1910. Unlike for that earlier work, however, Puccini was not present for the Trittico premiere—in the days following the end of the First World War, every ship heading stateside was packed full of American troops returning home, making private transatlantic passage impossible.
Puccini began to lay the groundwork for his epic triptych—which moves swiftly from the verismo of Il Tabarro to the melodrama of Suor Angelica to the farce of Gianni Schicchi—in 1913, when he settled on Didier Gold's play La Houppelande (which would become the source material for Il Tabarro) as the subject for his next composition. Even then, he acknowledged that the work would not be able to stand on its own and instead would need to "be set against something opposite: a lofty piece where there is space to make music that soars." It would take him another three and a half years to complete Tabarro—he also composed the sentimental La Rondine during this period—and not until April 1918 was the full Trittico, which now included the "lofty" Suor Angelica as well as the comic Gianni Schicchi, ready for the stage. By that time, though, the disruption caused by World War I precluded a European premiere for the work.
At the urging of Met General Manager Giulio Gatti-Casazza, Puccini agreed to have Il Trittico mounted in New York, where it was one of 14 operas to have their world premieres at the Met between 1910 and 1920—and one of three premiered during the 1918–19 season alone. The company spared no expense in presenting Trittico's first performances, assembling a brilliant cast led by Claudia Muzio, Geraldine Farrar, and Giuseppe De Luca, conducted by Roberto Moranzoni. Writing in the Evening Sun, critic W. J. Henderson proclaimed the premiere a "brilliant occasion in the history of opera in New York." One hundred years later, Il Trittico returns to the Met this month with a starry lineup of singers, including Plácido Domingo, Marcelo Álvarez, Kristine Opolais, and Stephanie Blythe.
—Christopher Browner
Christopher Browner is the Met's Associate Editor.