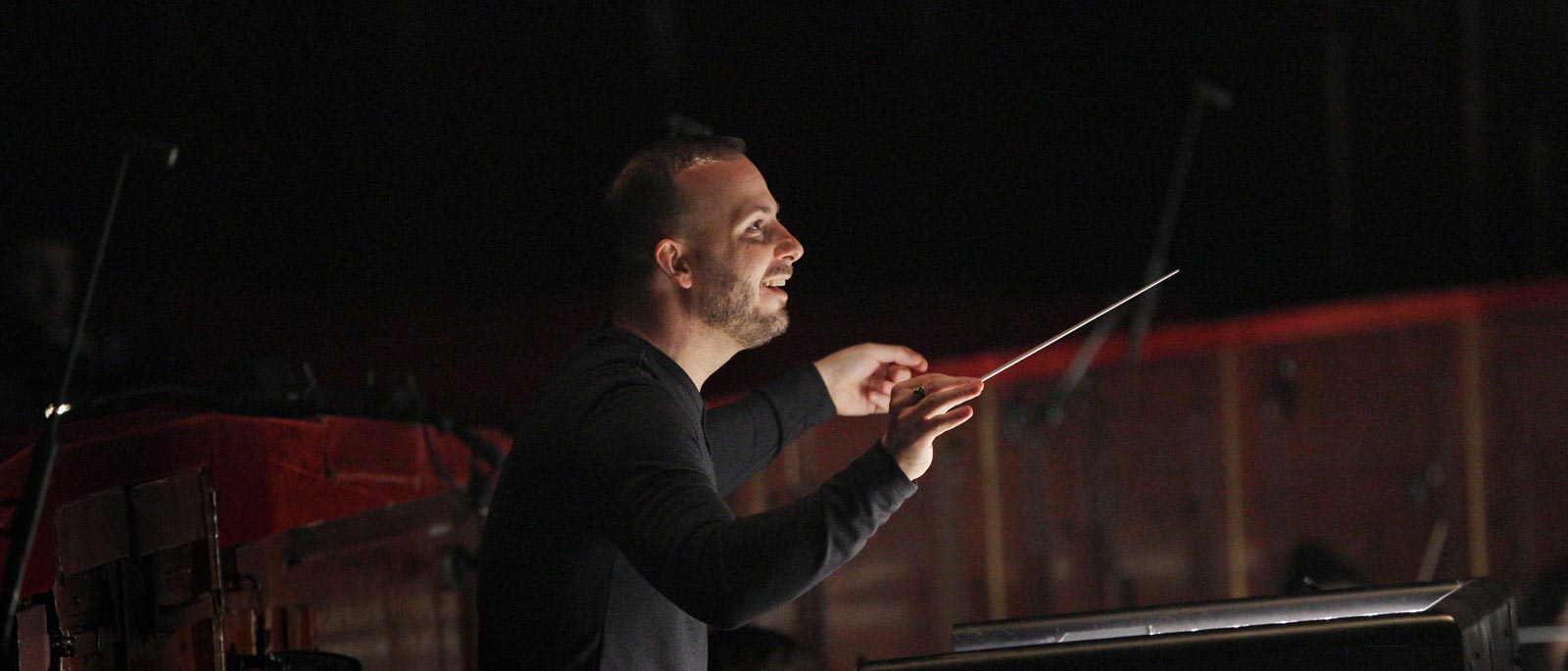 The Poetry of Pelléas
December 13th, 2018
Yannick Nézet-Séguin, the Met's Jeanette Lerman-Neubauer Music Director, turns his attention this month to Debussy's Pelléas et Mélisande, which returns to the Met stage for the first time in eight years on January 15. He recently sat down with the Met's Will Berger to discuss conducting one of opera's landmark masterpieces.
Pelléas et Mélisande is recognized as not only one of the great operatic masterpieces but also one of the great musical masterpieces, period. What makes it so special?
It's a little bit of a paradox because my initial answer would be that the instrumental score, without the vocal lines, is in itself one of the greatest scores ever written. But then what may come to mind is, "Well, that means that the vocal lines are not interesting," or "It must not make for a great opera because that means it's mostly instrumental." But the genius of it is that when you add the vocal lines, it becomes something completely different from any other opera.
How so?
The vocal lines are very melodic, but they are also quintessentially French, which means that the sound of the language and the rhythm of the text is quite conversational. Yet there are still beautiful intervals that make for very nice melodies, though we're very far from any conception of an aria or a recitative. It's something that is an uninterrupted flux of dialogues and soliloquies, with the whole atmosphere around it provided by the orchestra. The poetry that comes out of it is unique in the entire operatic repertoire.
And it really does seem to be poetic rather than literal drama. In some ways, it's a typical story of a love triangle, but so much is left unanswered or is only hinted at.
Actually what touches me most about Pelléas et Mélisande is what goes unspoken. For example, only once does anyone say "Je t'aime"—and it's so short, with no orchestra underneath. Pelléas, finally, after three and a half acts, admits that he loves Mélisande. The music stops, and it's so quick, almost like he's ashamed of saying it. Whereas, a few decades before, we had something like Tristan und Isolde, which is the complete opposite in how effusive, how magnified love is. In Pelléas, it's actually the orchestral music, especially the interludes between the scenes, in which Debussy is the most directly emotional, where he gives us a hint of his own heart.
Do you believe in the concept of a "conductor's opera," that there are someworks—like Pelléas, Parsifal, or Wozzeck, for example—that are more dense or more elusive and require more from the conductor than, say, something like La Traviata, which you conducted last month?
No, I don't agree with the concept of a "conductor's opera." Maybe I could agree with the idea of a symphonic opera, to be more specific. Pelléas is a good example of one of these because, as I mentioned, the score can stand without the presence of the voices. In La Traviata, by comparison, very often only the voice carries the melody. The orchestra really functions as accompaniment. In Pelléas or Wagner or Strauss, the melodic material is also in the orchestra, and the vocal line is adding to that or is doubled by an instrument. And the orchestra can be more of a character in the emotional content of the opera. But for the conductor, it's as fascinating to conduct Bellini or Verdi as it is to conduct Debussy or Berg or Wagner or Mozart. You still have to approach it like chamber music, to make music together, with the singers as a primary part of the ensemble.
The orchestra must love playing Debussy's music. Do you find them particularly enthusiastic with a piece like this that draws on every color and shade they can muster?
Always. There are even fights within the orchestra about who will play a run of Pelléas. I had a few musicians come to me saying, "I so wanted to play it, but I played it last time, so now I have to give it to my colleague." They love it because every section of the orchestra has so much to do. There's not only one line of first violins, for example. There will be two, three, or four— multiple layers within the section. There's also a lot for the woodwinds. In opera, very often whenever a woodwind has a beautiful line, it's doubling the singer. In this, they have the melodic material while the singing line has the words that carry the story—but the musical shape is provided by the instruments. The brass love it too, even though they are the only ones that have a big gap in the opera in which they don't play. But this is the genius of Debussy, not to overload his orchestration.
What is your personal history with Pelléas?
I've conducted it only once, in Montreal in 2001. And I'm amazed that I was able to do it then because I actually had not conducted a single note of Debussy. I only knew his language through the piano works. I've been desperate to come back to Pelléas ever since, and I've tried to suggest it everywhere for concert performance. As a guest conductor, I also asked the Met to let me do Pelléas a number of years ago, but a certain Simon Rattle had already been signed up, so I did not object. Now it's finally my turn. And now, many years later, I've conducted a lot of Debussy, and that makes things easier and allows me to see more layers. I understand how he transposes his symphonic language to an operatic work.
You have a brilliant cast for this run. What excites you about working with them?
Well, I've always admired Isabel Leonard's unique personality onstage. Her voice is so beautiful and so expressive, yet self-contained. There's something so compelling about how she brings the audience inward to her instead of giving everything outwardly to the audience. Mélisande is all about that. I've admired Paul Appleby, our Pelléas, and Kyle Ketelsen, our Golaud, for many years, but this will be our first time working together. And Ferruccio Furlanetto is also a brilliant choice as Arkel. Met audiences know him in many great roles, espcially King Philip II in Don Carlo, and it will be wonderful to have him as a different king in Pelléas. Finally, as Geneviève, we have Marie-Nicole Lemieux, who is a dear friend of mine from Quebec. She is one of the most charismatic singers I know, and it seems almost written in the stars that she would make her Met debut with me conducting.
William Berger is a Met staff writer and radio producer and commentator.