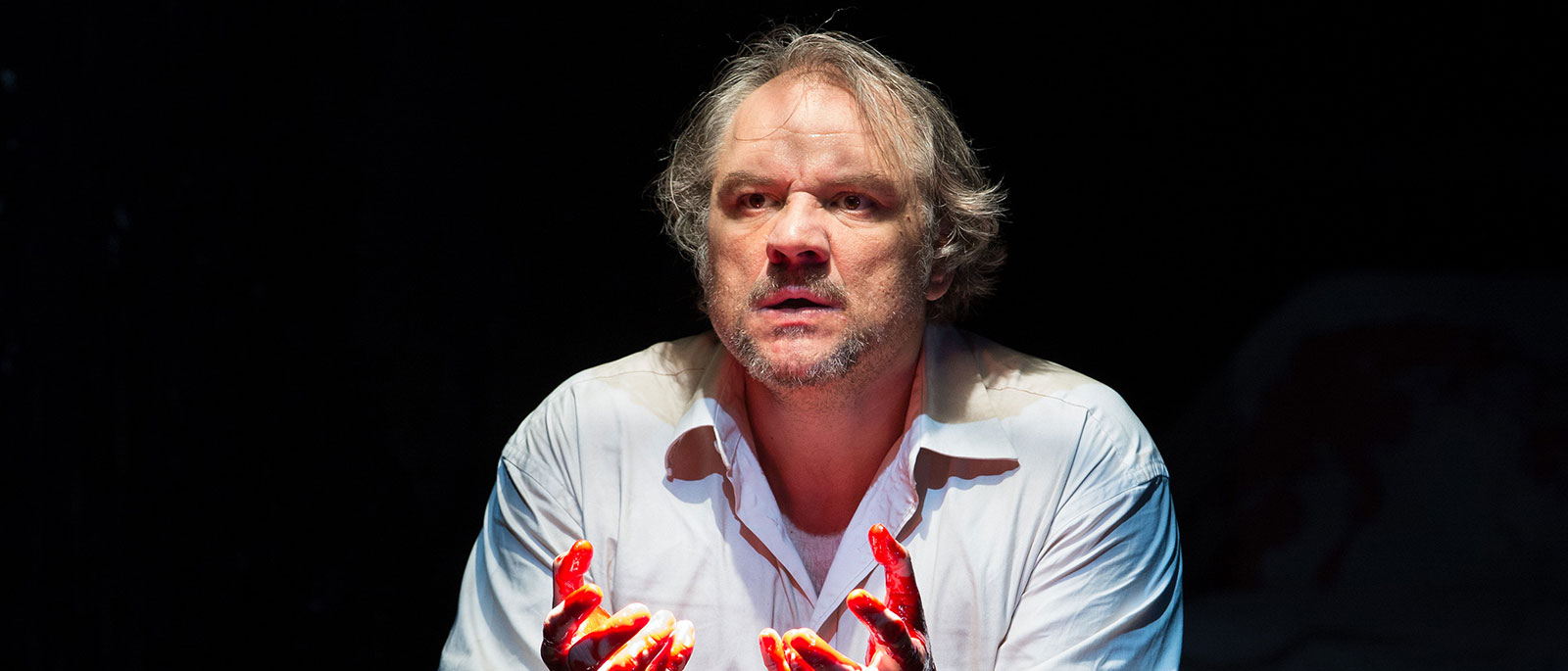 The Head that Wears a Crown
A consummate Verdian, Serbian baritone Željko Lučić has already sung many of the composer's greatest roles at the Met—from the title figures in Nabucco and Rigoletto to Iago in Otello and Count di Luna in Il Trovatore. On three separate occasions, he has headlined the composer's grim adaptation of Shakespeare's Macbeth, including in the opera's 2008 Live in HD transmission. Lučić recently spoke with the Met's Joel Rozen about his evolving view of the character and his devotion to Verdi's music.
You have a broad repertoire, but it seems that you have an especially close relationship with the music of Verdi.
Oh, definitely—I sing Verdi almost everywhere I go, and of his 26 operas, I have more than 20 in my repertoire. I make excursions to other styles, like verismo or romantic—I feel very good singing Tosca and Il Tabarro, for example. But I really adore singing Verdi.
What makes his music so compelling for you?
He gives baritones the best and most beautiful arias! And everything happening below you in the orchestra pit is there to support you as the main instrument. I also love Verdi because of my teacher, the great mezzo-soprano Biserka Cvejić. She was always telling me about legato singing, about supporting breath, and her lessons were all very connected to the way that Verdi composed.
She sounds like a very special teacher.
She was a legend here in New York, as well. She helped close the old Metropolitan Opera House in the April 1966 Farewell Gala and helped open the new one that fall in Ponchielli's La Gioconda with many great singers, like Renata Tebaldi and Sherrill Milnes. Forty years after that, in 2006, I had my debut at the Met—singing Barnaba in La Gioconda! Biserka came to see it, and I remember she was crying like a baby.
The following year, you starred in the premiere of Adrian Noble's updated retelling of Verdi's Macbeth. How does this opera speak to contemporary audiences?
I feel that everything that happens in the opera can be put into one sentence: If you want to see the true face of a person, give him power. I think this is just as relevant today as it was 200 years ago, or even 2,000 years ago.
How has your view of the title character evolved since you first played him?
First of all, my voice has become more mature. But also, after 12 years of singing Macbeth, I'm thinking more about the subtleties in the music. Verdi wrote so much of the vocal part in piano (softly), or pianissimo (very softly). There's even a place where Verdi wrote pppp—pianissississimo! He wrote for Macbeth this way because the character is often singing quietly to himself: I'm talking to myself all the time, and of course, if you're talking to yourself, you're not screaming. Singing quietly like this can be very challenging, but I have gained experience with it through years of singing the role.
Do you see Macbeth as a sympathetic person?
Not really, to be frank. But I will say that if there is anything I relate to, we see it in his last aria, which reveals who he is. He sings, "pietà, rispetto, amore"—"mercy, respect, love"—the three most important words in a man's life. And it's when the true "me" comes out finally. I'm saying, out of self-pity, "What kind of a man am I to ruin these three values?" And for me, this is a moment when Macbeth shows his good side: I think if he were truly entirely evil, he would never have this moment of reflection.


Joel Rozen is the Met's Staff Writer.