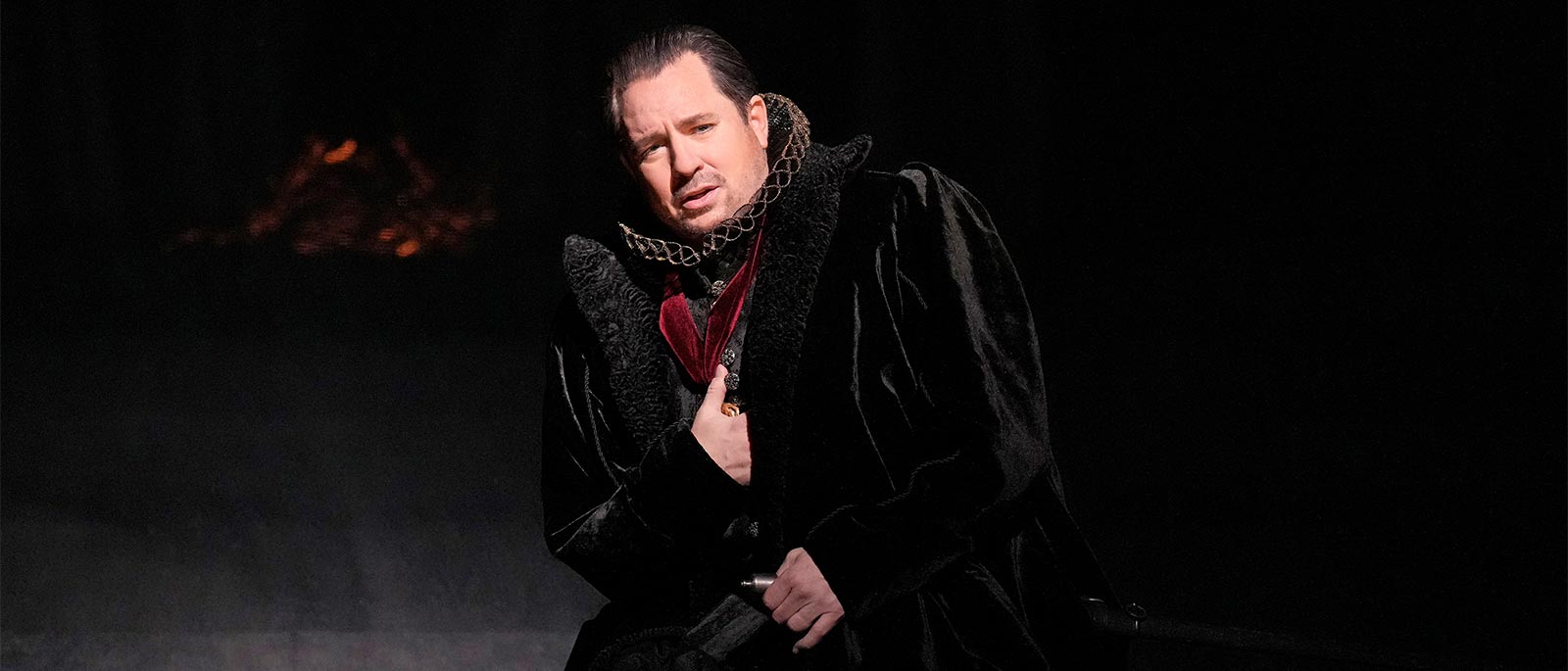 Power Player
Tenor Matthew Polenzani recently spoke with the Met's Matt Dobkin about why he is eager to add the title role of Don Carlos to his already expansive repertory with the company.
Since your 1997 debut, you've sung 40 roles with the company. Where does Don Carlos fit in?
For the past ten years or so, I've been adding repertory that has been more on the dramatic side—like Don José in Carmen, Rodolfo in Luisa Miller, and Werther—and those roles almost feel like stepping stones to Carlos. One of the big challenges of this part, especially in the version we're doing, is that it's so long. I recently did a production of L'Elisir d'Amore, and it occurred to me that the entirety of what I sing in Elisir could fit inside the first few scenes that Carlos sings. But the good news is there's tons of great music.
What are some of the musical highlights for you?
Every character has something to write home about, between Philippe's soliloquy and duet with the Grand Inquisitor to the arias for Rodrigue, Élisabeth, and Eboli. Not to mention the famous tenor-baritone duet. Some of my personal favorite moments are the duets with Élisabeth at the end of Act II and in the final scene.
How would you describe the dramatic demands of your role?
In a way, Carlos is like Alfredo in La Traviata, a guy who's under his father's thumb and has never really found himself. And he's emotionally wayward—happy and then desolate and then angry and then aggrieved. He understands what he needs to do, but he can't figure out how to do it. Then comes Rodrigue's death, and it's a cataclysmic event that frees him and gives him the spine to move forward. It's a difficult and emotionally challenging night, but a very interesting, very gratifying journey to go on.
What is it like to have Yannick Nézet-Séguin, a longtime champion of this version of Don Carlos, on the podium?
I'm really looking forward to working with Yannick. I've been singing for 27 years, and our paths have never crossed for a fully staged opera. We've done some concerts and galas together, and even then, I could tell that he brings an enthusiasm and a warmth that's very contagious. And of course, it's nice to work on the original French version with him, a native speaker and someone who loves the piece so much.