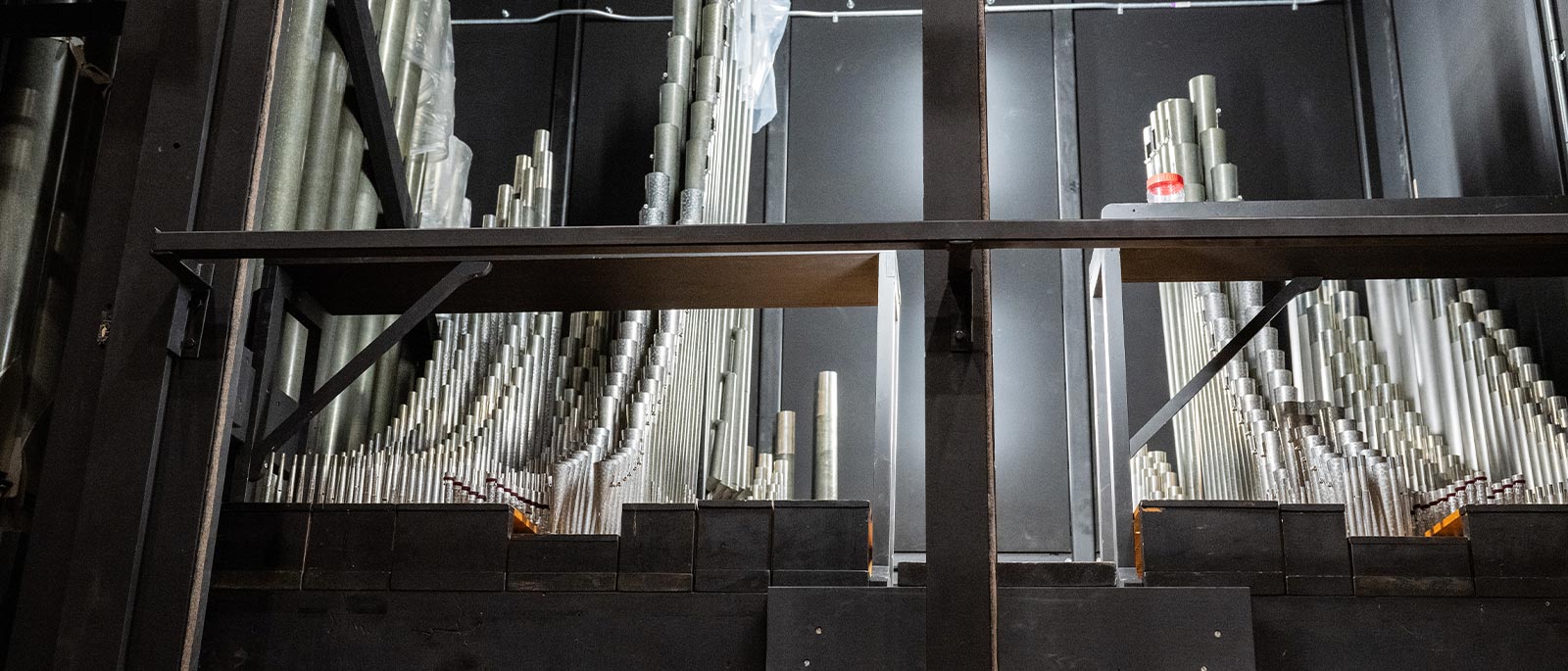 Pipe Dreams
This summer, the Met embarked on the first extensive restoration of its backstage pipe organ since the instrument was installed in 1965. The much-needed refurbishment was thanks to the generosity of organist and longtime Met supporter Frederick R. Haas, who, through his family's Wyncote Foundation, underwrote the ambitious endeavor.
Even the most seasoned operagoer may be surprised to learn that the largest instrument in the Met Orchestra won't be found in the orchestra pit. Instead, the company's nearly 18-foot-tall pipe organ sits just off the main stage in the stage-left wings—and only this past summer did it receive its first major refurbishment since being built as part of the construction of the "new Met" at Lincoln Center.
"It's a pretty special instrument, if for no other reason than that the Met is one of the few opera houses in the world that actually has a pipe organ. Most just opt for an electronic organ," says Frederick R. Haas, who funded the project through his family's Wyncote Foundation. "It reflects the house's mid-century architecture, right alongside the chandeliers and the lobby's wonderful 60s-modern look, so it's very worthy of preservation."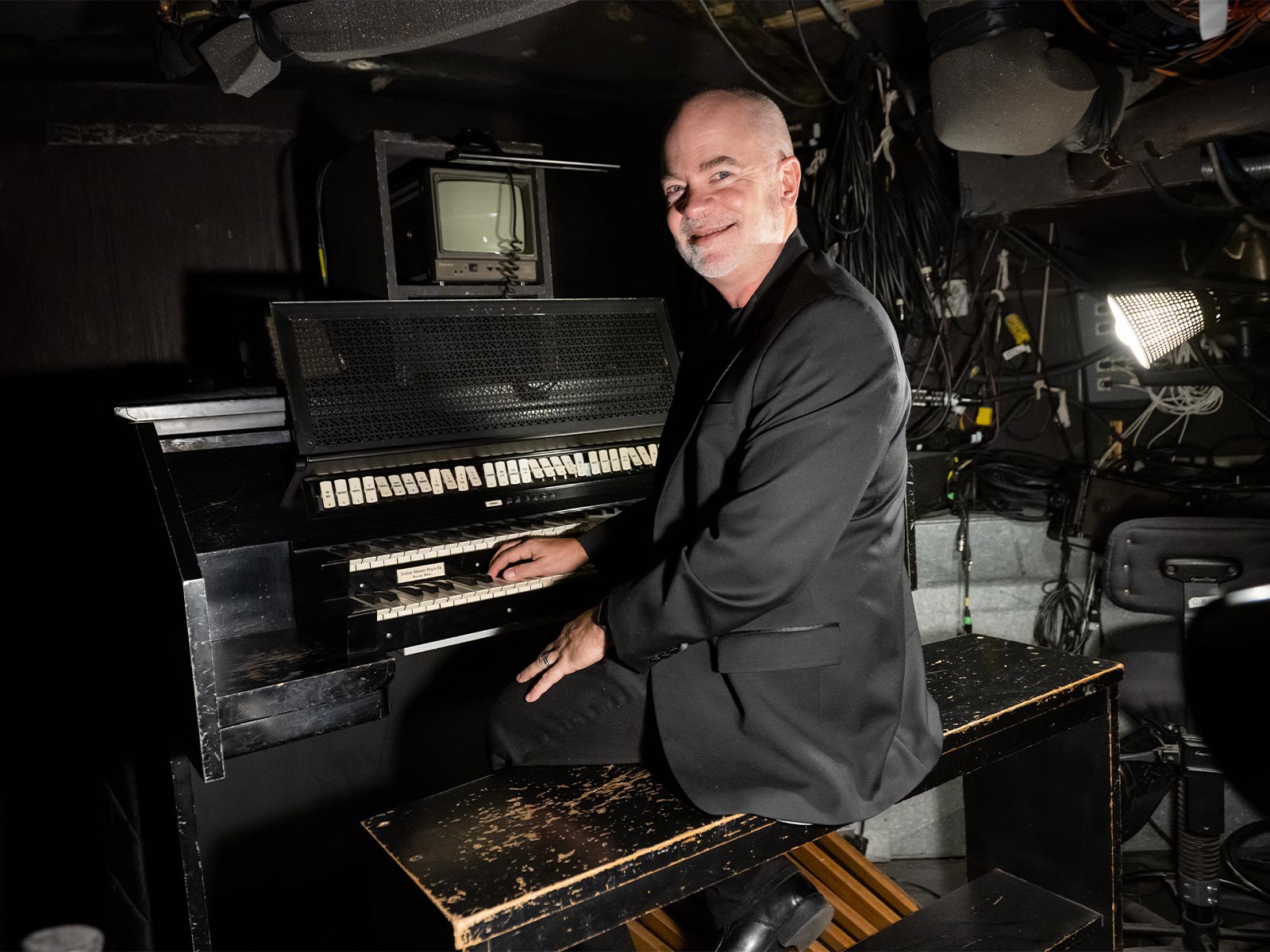 Haas at the organ console
Haas first became enamored with pipe organs while singing in a church choir as a child and relished his trips to hear Philadelphia's historic Wanamaker Organ. From there, he studied organ at Oberlin Conservatory and has since overseen and fundraised for numerous installations and refurbishments, including construction of the Philadelphia Orchestra's Fred J. Cooper Memorial Organ—named in honor of his grandfather—and the preservation of the Wanamaker and Atlantic City's famous Boardwalk Hall Organ. This experience, combined with Haas's long history as a Met donor—including helping to underwrite recent productions of Philip Glass's Akhnaten and Thomas Adès's The Tempest—made him eager to support the restoration of the Met's organ.
Built by the Æolian-Skinner Organ Company—the once-prominent American organ maker also responsible for Salt Lake City's Mormon Tabernacle Organ—the Met's organ features nearly 1,300 pipes and was designed with the needs of an opera company in mind. The builders even consulted a library of scores to ensure that its registers and effects were optimized for operas containing organ parts.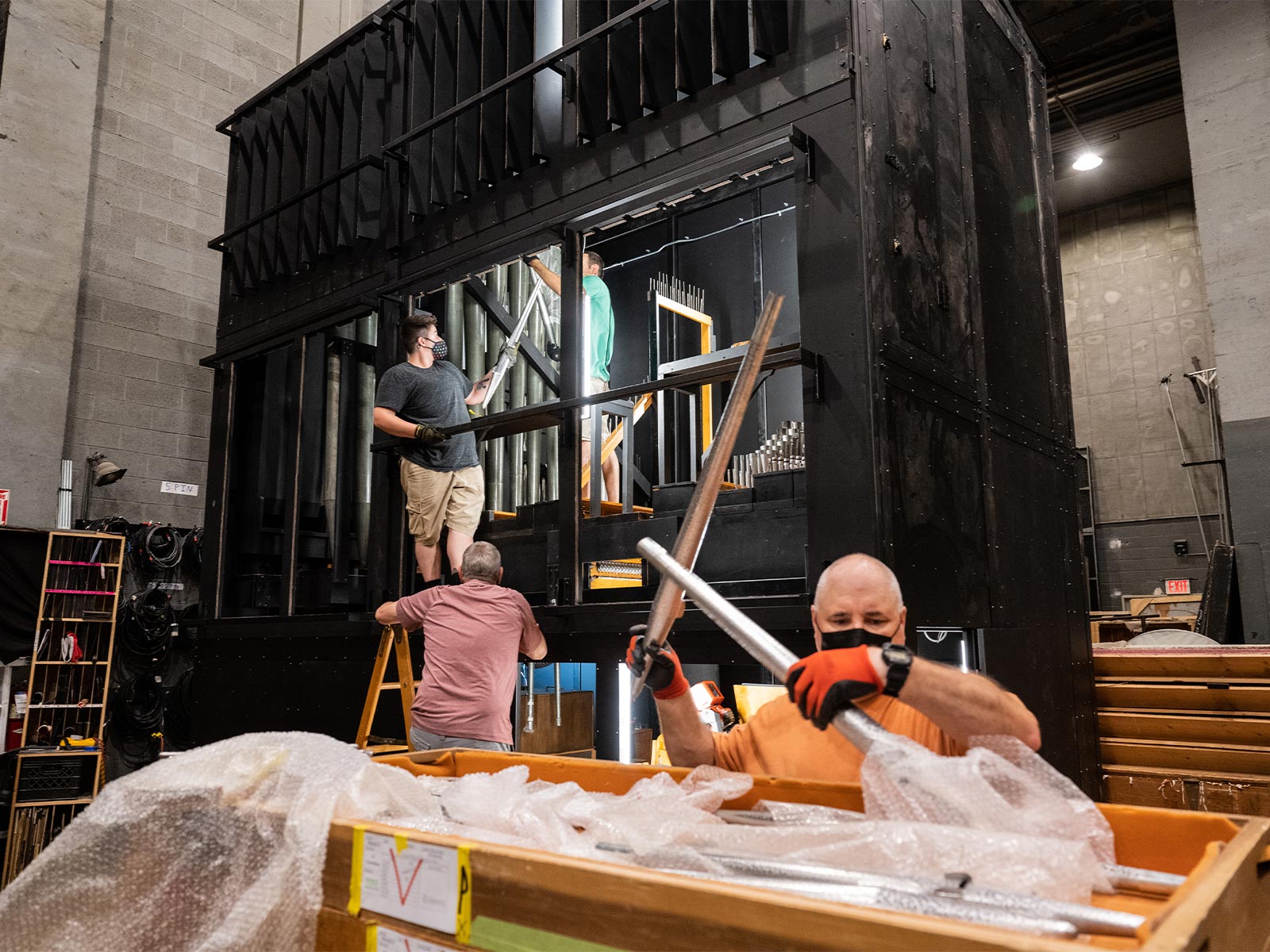 The team from the Schantz Organ Company reinstalls the organ's pipes.
The restoration began last April, when a flatbed truck transported the nine-ton instrument to the Schantz Organ Company in northeastern Ohio. From there, the Schantz team consulted the original Æolian-Skinner plans and disassembled the organ piece by piece, before giving it a deep cleaning, re-tuning each pipe, and replacing the leather pneumatics that move the air valves. The electrical system connecting the pipe housing to the keyboard console in the orchestra pit was also upgraded, with fiber-optic cables replacing the outdated "telephone-style" wiring of the 1960s.
In August, the organ made its grand return, just in time for the 2022–23 season, in which it can be heard in Puccini's Tosca, Britten's Peter Grimes, and Wagner's Lohengrin. "I can't wait to hear it," Haas says. "The organ is one of the most misunderstood instruments, but it really deserves to be on a concert stage and in the opera house. With this restoration, I'm glad that the Met's pipe organ will continue to be loved—and sound its best—for many years to come."