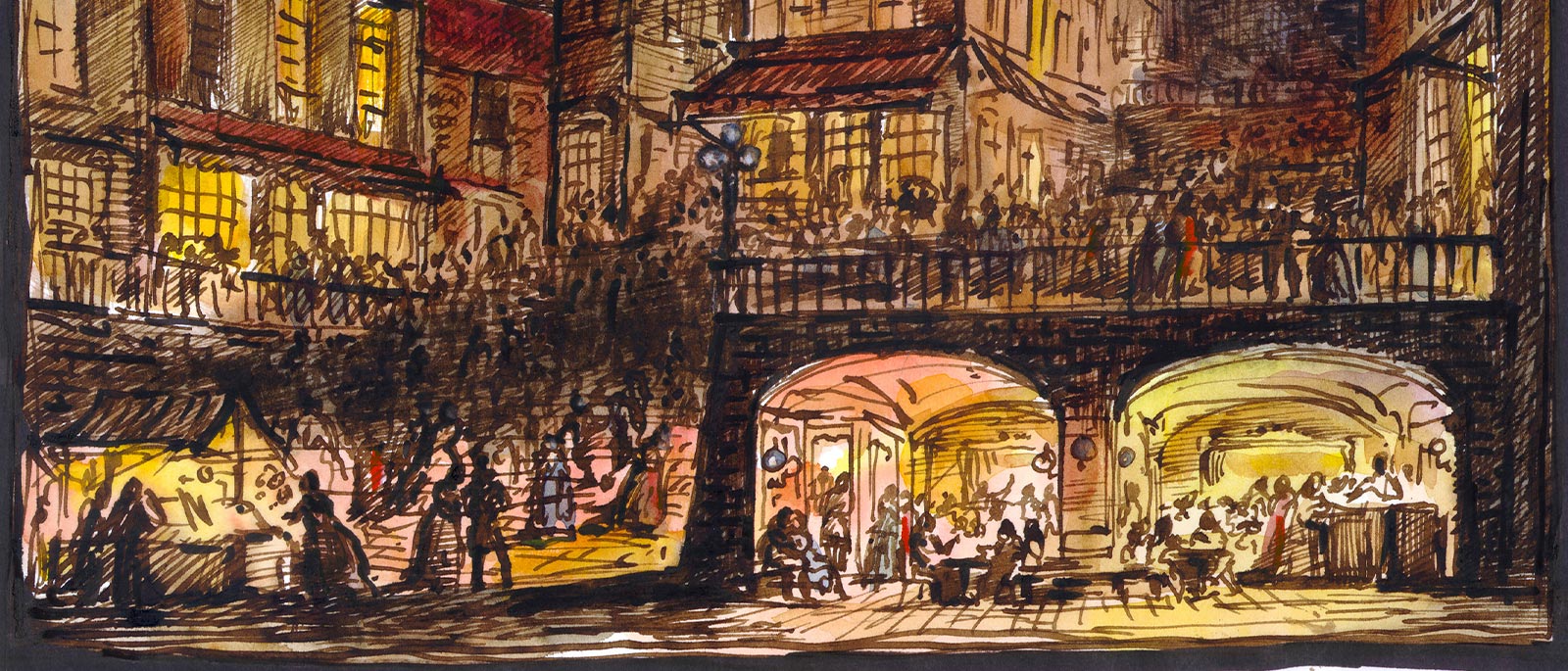 Passport to Paris
On December 14, 1981, the curtain rose for the first time on Franco Zeffirelli's now-classic staging of Puccini's La Bohème. Since that auspicious premiere—starring tenor José Carreras and soprano Teresa Stratas as the tragic young lovers Rodolfo and Mimì—it has been presented in all but three of the Met's seasons, with generations of audiences losing themselves in Zeffirelli's picturesque evocations of 19th-century Paris. In celebration of the production's 40th anniversary, take a look back at some of the director-designer's original sketches and learn more about the most-performed staging in Met history. By Christopher Browner
One of the Met's most prolific and beloved artists, Franco Zeffirelli created 11 productions for the company over the course of 35 years. Not only did he direct the action, he also designed the sets, including the beautiful scenery for Act II (above), Act III (below left) and Act IV (below right) of La Bohème.

Zeffirelli (below at far left) rehearses Mimì's wrenching death scene with members of the production's original cast, including soprano Renata Scotto as Musetta, baritone Richard Stilwell as Marcello, tenor José Carreras as Rodolfo, and soprano Teresa Stratas as Mimì.
Between 1981 and 2021, Zeffirelli's staging of La Bohème appeared on the Met stage 481 times—nearly twice as many times as the next-most-performed productions in company history.
In La Bohème, the streets of Paris overflow with 238 performers, including principal artists, chorus members, actors, children's choristers, and marching band musicians—as well as a horse and a donkey.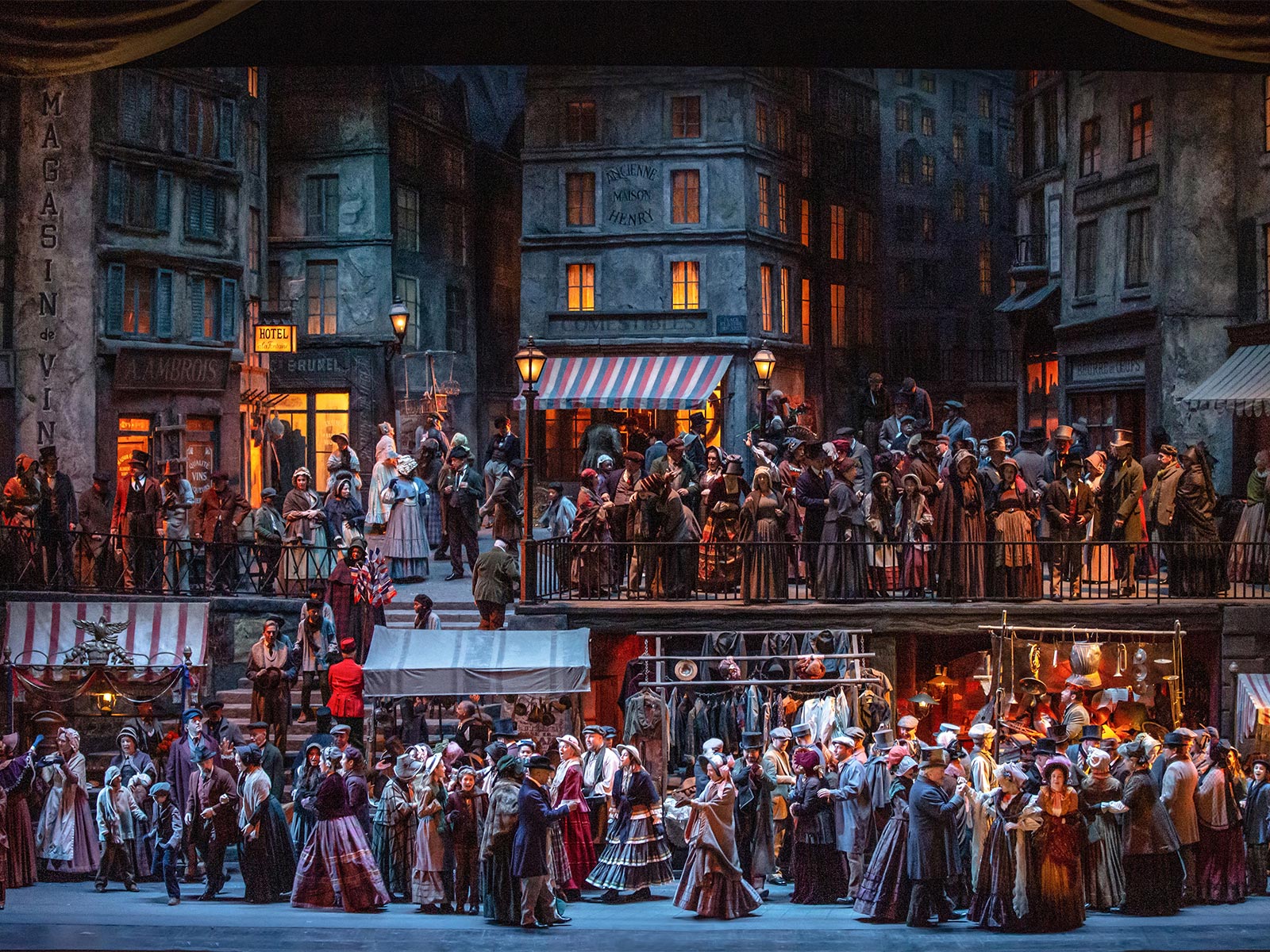 That's not to mention the army of 145 backstage technicians who oversee the sets, lights, costumes, machinery, and nearly 575 props required to bring the opera to life.
Thanks to the Met's monumental stage machinery, it takes just 4 minutes and 52 seconds to change the scene from the intimate Act I garret to the vast, bustling Latin Quarter setting of Act II.
And since the production's premiere, the Café Momus section of the Act II set has traveled a total of 14.75 miles just rolling on and off stage from the wings.
In each performance, approximately 15 pounds of paper snow fall onto the stage during Act III—that's a total of 225 pounds this season alone.
Christopher Browner is the Met's Associate Editor.