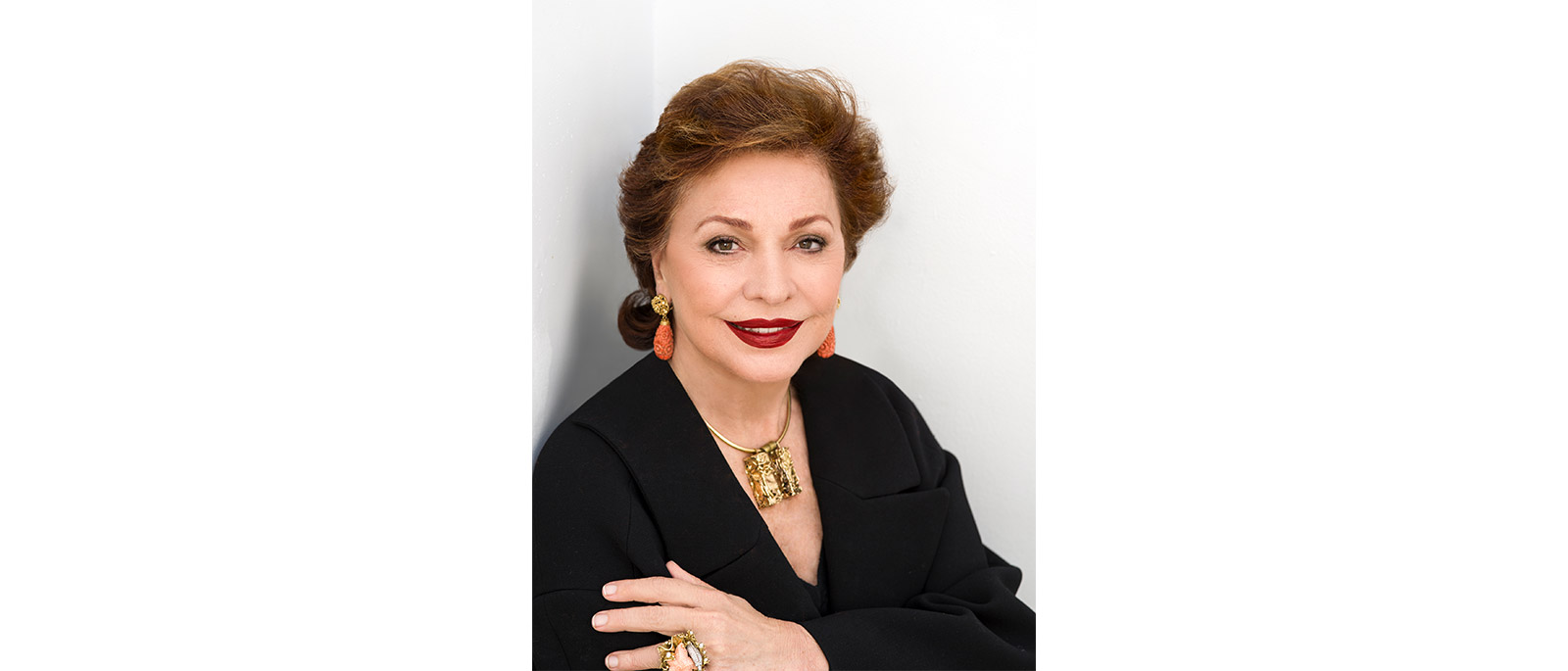 Magnanimous Maria
Thanks to a generous new naming gift from an important donor, Peter Gelb's position as the head of the Met will now be called the Maria Manetti Shrem General Manager. By Matt Dobkin
Maria Manetti Shrem (picture above) has enjoyed extraordinary success in business, in particular in the fashion industry, where she played a major role in establishing Gucci as a truly global force. Today, her focus is philanthropy, and Manetti Shrem has made no secret of the fact that she and her husband, Jan Shrem, aim to give away the bulk of their wealth in their lifetimes. A wide range of organizations across the fields of the fine arts, education, science, and music have been the beneficiaries of their largesse, including the Metropolitan Opera.
"I want to give with my warm hands, not after passing," Manetti Shrem says. "And we want to inspire other wealthy people to give now. For me, the art of living is the art of giving."
Since the mid-1990s, when philanthropy became Manetti Shrem's abiding mission, she has contributed generously in the San Francisco Bay Area, New York, the U.K., and Italy, where she was born, in Florence. It was in her hometown that Manetti Shrem fell in love with opera as a 15-year-old, when she heard soprano Renata Tebaldi singing Mimì in Puccini's La Bohème. She has been a Met supporter for a number of years as a member of the International Council, and in 2019, she launched the Jan Shrem and Maria Manetti Shrem Great Singers Fund, which helps finance the appearances of some of opera's starriest singers.
A huge fan of artists, she counts sopranos Renée Fleming and Nadine Sierra and tenor Michael Fabiano as personal friends. She was especially close to Luciano Pavarotti, treating the legendary tenor as family whenever he performed in San Francisco, where Manetti Shrem is based. "Artists must be supported not just financially but also emotionally," she notes, "given their long stretches on the road, far from loved ones." With her longstanding connection to singers, it was no surprise last May when Manetti Shrem generously reupped her Great Singers Fund gift, with a new $1.5 million pledge to the initiative.
She met at the time with General Manager Peter Gelb about the gift. Impressed with his managerial acumen and surprised that the General Manager's role was not already a named position, she decided to commit to an additional $5 million naming gift. Effective immediately, the leader of the Metropolitan Opera is officially the Maria Manetti Shrem General Manager. Her hope is that the gift will lead others to consider naming other positions at the Met and elsewhere, a tribute not just to an institution, but to the talent behind the organization that allows it to thrive.
"Peter has what is undoubtedly one of the most difficult jobs in all of the arts," Manetti Shrem declares. "I like people with bold points of view, and I've been impressed with his fearlessness as General Manager, especially during the pandemic. Organizations can disappear in the blink of an eye, but he was able to lead effectively at a time of great uncertainty."
Beyond her support for the arts, Manetti Shrem's life has been positively operatic. She started a successful fashion import/export business with her first husband but left him when she fell in love with her second one—losing everything at a time when divorce in Italy was considered unacceptable. A leap of faith led her to the Bay Area to be with her second husband, with whom she built the fashion-distribution powerhouse Manetti Farrow. When that relationship dissolved, she embraced Buddhism to get her through (and the Buddhist notion of "detachment" remains a force in her desire to share her wealth). At her estate in Napa Valley, California, she has hosted the likes of Fleming, Pavarotti, Kamala Harris, Gavin Newsom, Isabel Allende, and Sophia Loren. She is one of the major donors to Prince Charles's Royal Drawing School. A few years ago, the president of Italy bestowed on her the title of Grand Officer of the Order of the Star of Italy for her consistent support of collaboration between Italy and the U.S. She favors haute couture fashions from Dolce & Gabbana, as an enthusiast for the "Made in Italy" ethos of handmade artisanship.
But her greatest role is definitely patron of the arts, following in the Renaissance footsteps of the Florentine Medici family. Peter Gelb certainly thinks so. "Maria's passion for opera is infectious, and her generosity is extraordinary," he says. "I'm proud to see my name linked with hers."