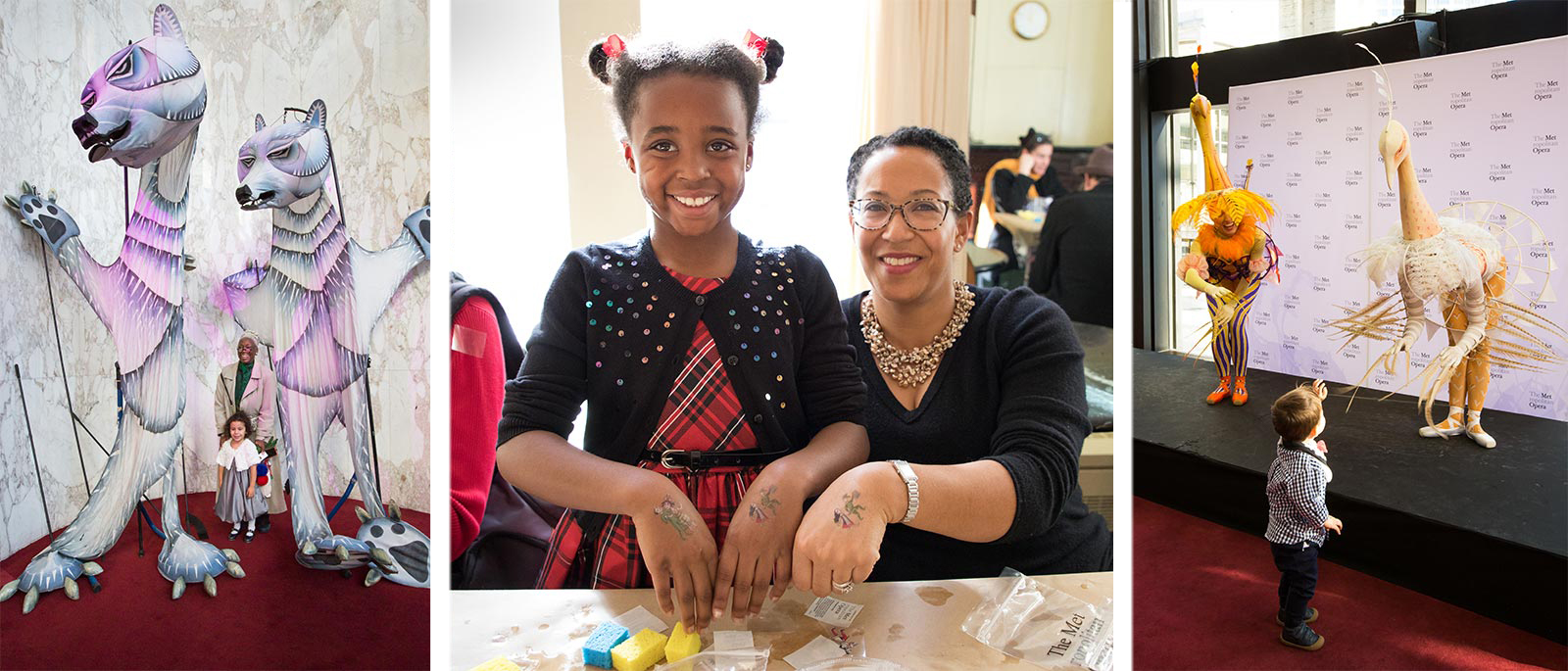 House Party
The Met's enthralling production of Mozart's The Magic Flute—an abridged, English-language version of Julie Taymor's take on the classic fairy tale, teeming with bright costumes and boisterous puppets—returns to the stage on December 15, continuing a beloved holiday tradition. The family-friendly staging has become one of the most popular in the company's repertory, logging nearly 50 performances since its 2006 premiere and leaving the Met's youngest patrons with a lasting love of the art form.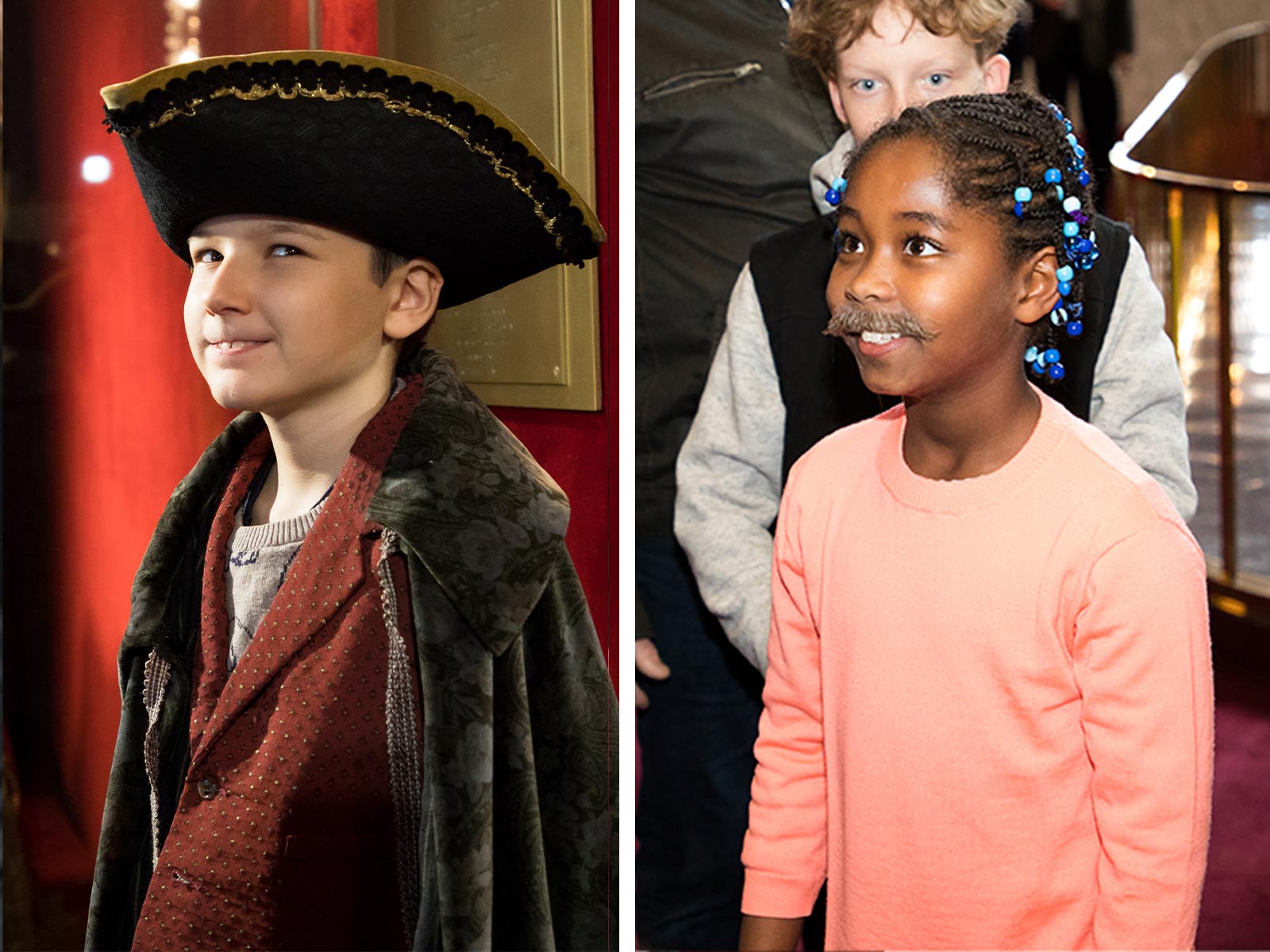 Operagoers eager to make the most of the holiday spirit have other winter rituals at the Met to look forward to as well. For the fifth year in a row, on Saturday, December 28, the Met will host its annual Holiday Open House, a carnival of fun opera-related activities designed especially for families. The day kicks off at 11AM, a few hours before that afternoon's performance of The Magic Flute, and features numerous hands-on stations set up on the Grand Tier and Parterre levels—as well as the chance to connect with designers, performers, and technical masterminds behind the Met's thrilling productions.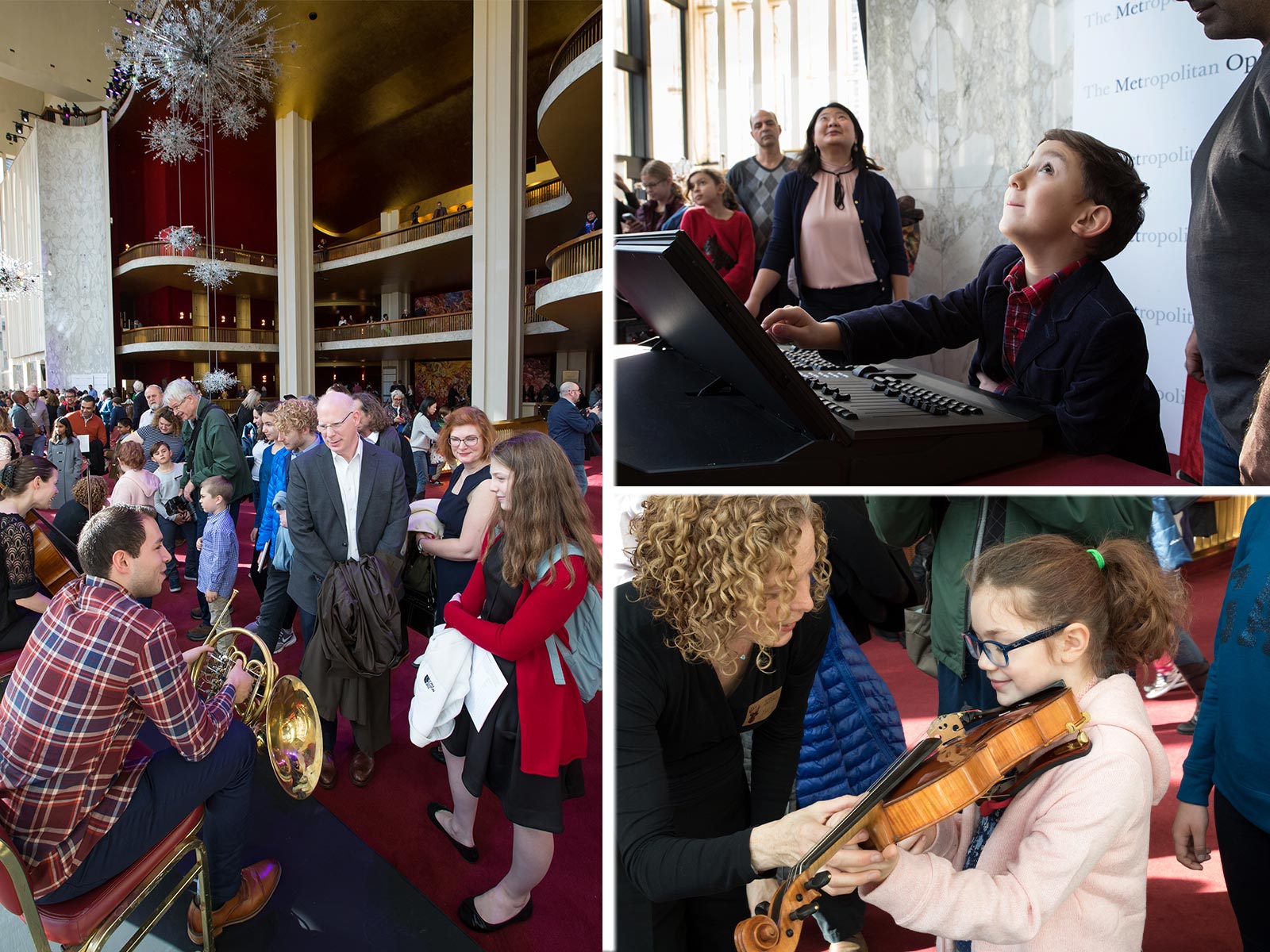 The proceedings will include a variety of ways for attendees to get up close and personal with the magic of the opera, including a lighting station with members of the Met lighting team; an "Orchestra Show and Tell," allowing visitors to learn about orchestral instruments; photo stations with The Magic Flute's dancing bird ballerinas and giant polar bear puppets; and dress-up opportunities with props, costumes, and wigs from the production.
The Holiday Open House is free to all ticketholders for the December 28 performance.
Joel Rozen is the Met's Staff Writer.