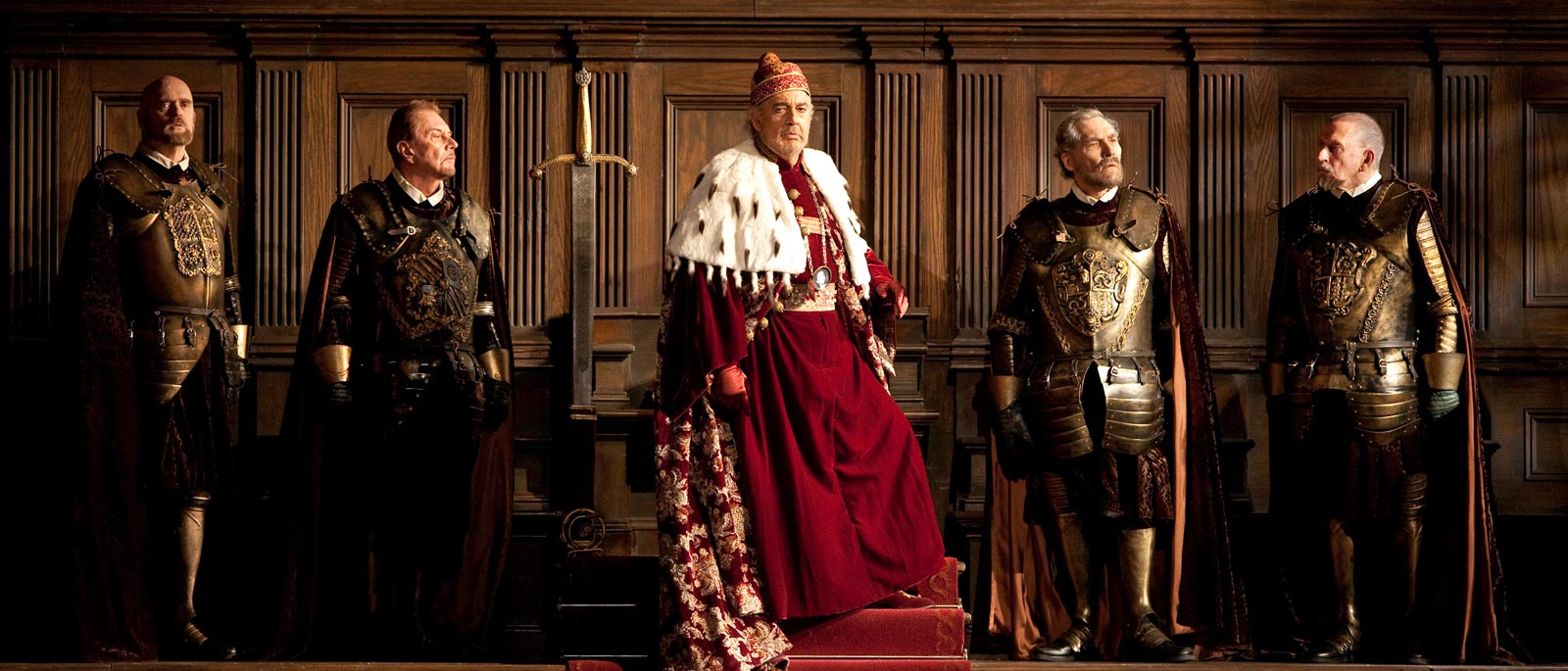 Golden Years
November 05th, 2018
This season, the legendary Plácido Domingo celebrates his 50th anniversary at the Met—a half-century during which he hasn't missed a single season. As he prepared to sing his 700th performance on the Met stage—in the baritone title role of Puccini's Gianni Schicchi—Domingo spoke with the Met's William Berger about his incomparable five decades of artistry.
What does it mean to you to be celebrating your 50th anniversary at the Met?
It is something that you can never imagine. You know, when you start a career in a phenomenal theater like this at 27 years old, you never imagine that you're going to still be singing all these years later—in a house that, without any doubt, is the number one in the world.
Let's go back to that night, your Met debut on September 28, 1968, in the role of Maurizio opposite Renata Tebaldi in Adriana Lecouvreur. You were supposed to be making your debut in the same production a few days later, but when Franco Corelli fell ill, you stepped in at the last minute. What do you remember about that night?
We used to live in New Jersey in those days, and that Saturday afternoon, I had been rehearsing here at the Met, because I was covering Calàf in Turandot. I went home to New Jersey after the rehearsal, and about an hour after I got back—I guess it was about 7:15 PM—Mr. Bing [then–General Manager Rudolf Bing] called by phone, and said, "Plácido, how are you doing?" I said, "Fine, Mr. Bing." He said, "Well, I hope you really are fine, because you are making your debut at the Metropolitan tonight." I said, "Oh, my god," and I got back in the car with my father, who was staying with us. Coming off the West Side Highway at 72nd Street, we were stopped at the light—and I was vocalizing in the car. I noticed a car nearby and the people inside were laughing at me because I was singing. I put down the window, and I said, "Excuse me, where are you going?" And they said, "We are going to the Metropolitan Opera." So I said, "Well, don't laugh, because you're going to hear me tonight!" I was nervous, but so excited. And the most difficult part was not the debut, but to be in the shoes of Franco Corelli.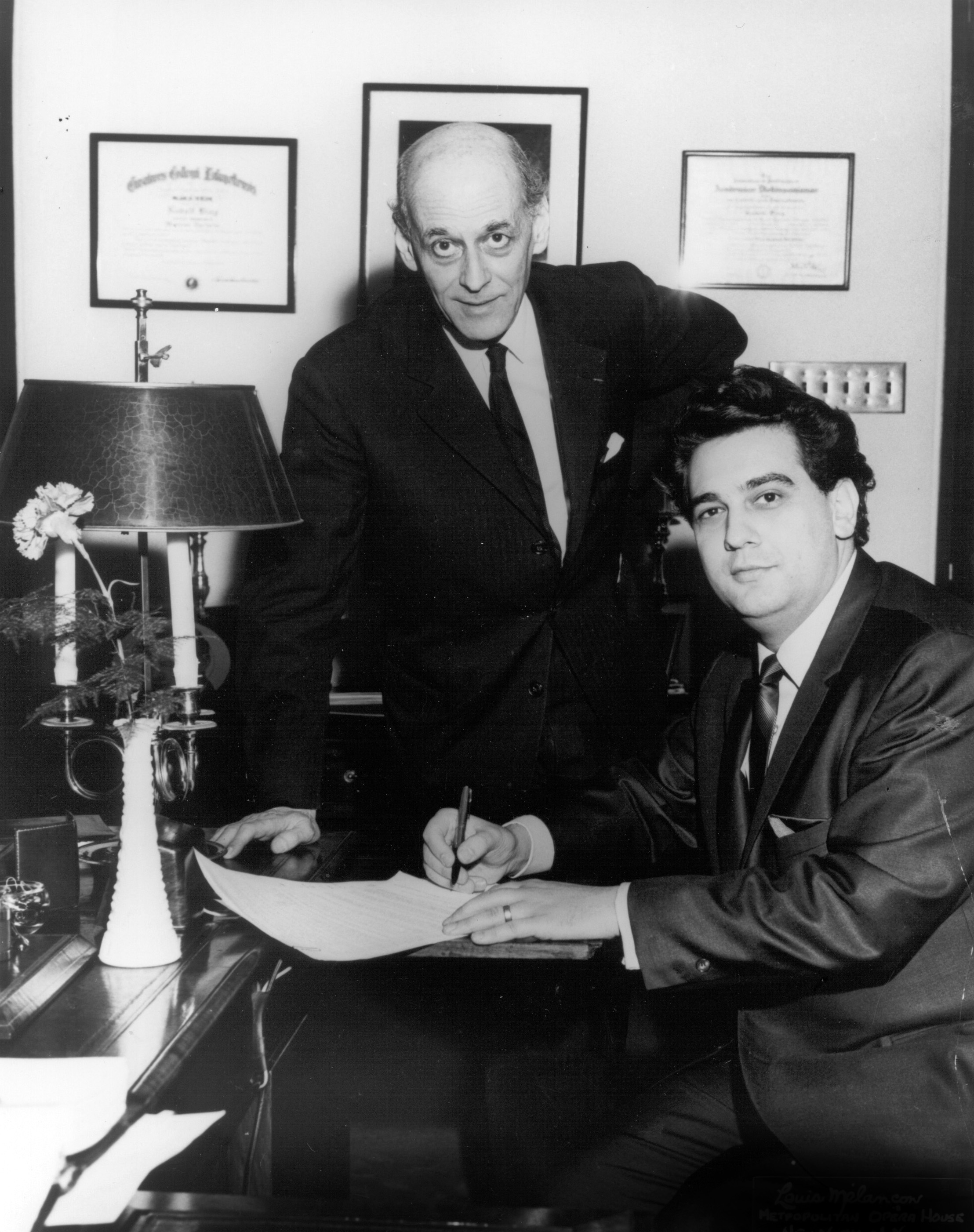 Domingo signs his first Met contract with then–General Manager Rudolf Bing (1968)
Let's talk about your repertory in those early days, because as far back as the 1970s, you were moving from verismo to bel canto, and then to Romantic rep and Verdi, and later Wagner's Lohengrin. You were already pushing what people expected from you, even within the tenor repertory in that time.
I thought that I had found a good combination for myself, by not singing only dramatic roles or only light roles. My voice was flexible—I think because I had been a zarzuela baritone, and the baritone in zarzuela is higher than the baritone in opera. So as a tenor in opera, I was able to darken the sound, even at a young age. I mean, at 34, I sang my first Otello. But in any case, I thought the combination was good for me. If I had been singing Bohèmes and Faust and many of the lighter lyric operas the whole time, I wouldn't feel as good. Or if I had been singing only heavier roles like Don José and Otello and so on. I loved the combination of repertoire, and I think it helped save my voice.
In 2010, you performed the title role in Verdi's Simon Boccanegra, the first of several Verdi baritone roles you've sung here memorably. When did it first occur to you that you wanted to sing that repertoire?
I have always loved Boccanegra. I think Verdi said on several occasions that it was his perfect opera. I loved the character, I loved the part of being a father. For a long time I thought, "Before I stop singing, I want to sing Boccanegra." It was Daniel Barenboim who finally convinced me to do it, and it went very well. I thought, "Well, if the public accepts my Boccanegra, why don't I do other baritone roles?"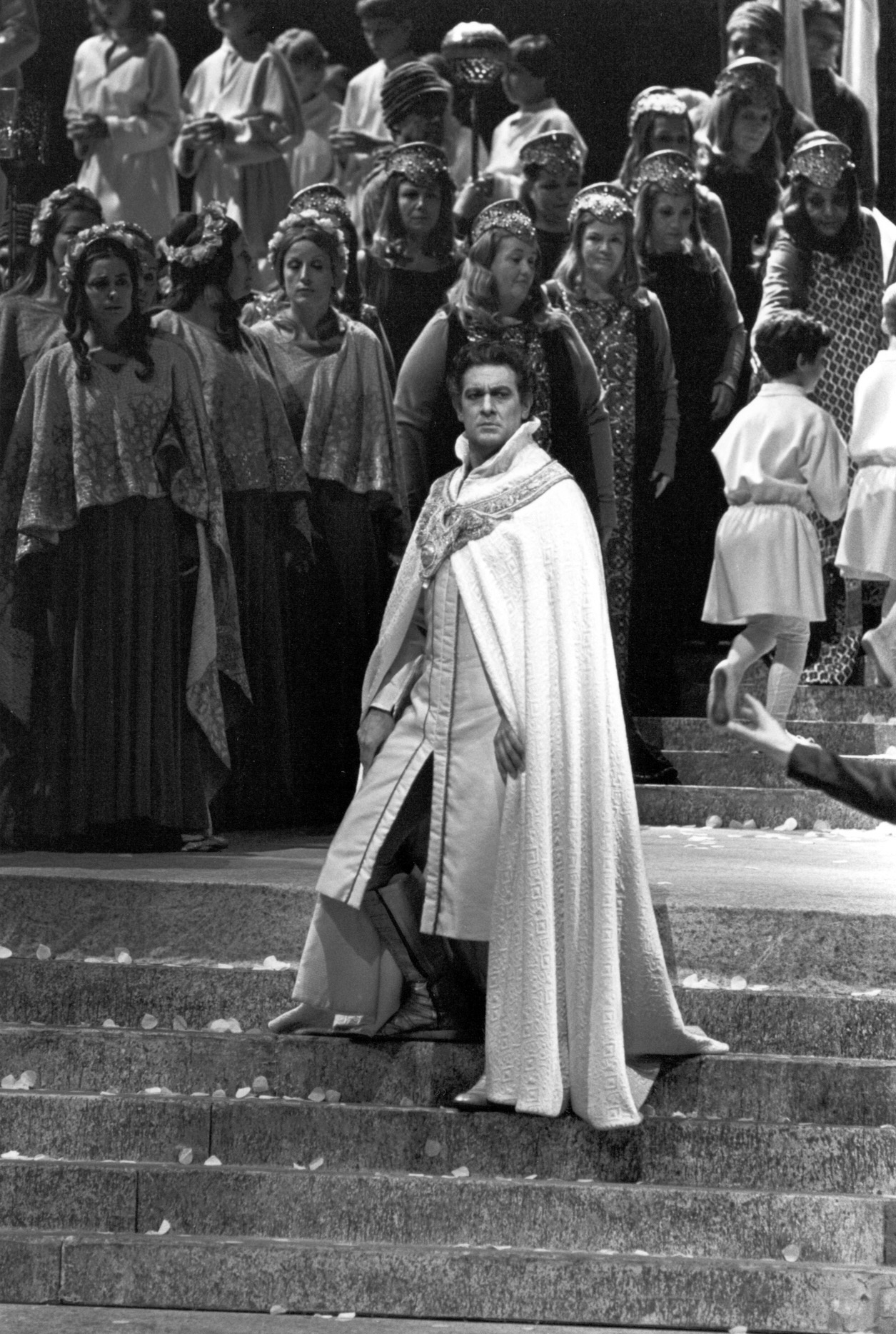 In the title role of Wagner's Lohengrin, 1984
Your career longevity is unparalleled. What's your secret?
I always say that the fact I can fortunately still sing is because I didn't work too often with vocal coaches. Because I played the piano, I learned most of my roles sitting at the piano by myself. I think I saved a lot of singing by sitting at the piano and actually not singing, just studying, learning. Sometimes, after a performance, at 2AM, without making noise, I would go to the piano and study quietly for an hour, two hours. So I probably haven't used my voice over the years as much as the public thinks!
In the title role of Verdi's Otello, 1994
Like everyone else, I have a list of my favorite Plácido Domingo roles. What about you—what are your top five favorite roles that stand out in your memory?
Oh, my god—it's many more than that, but of course I think of Otello, I think of Des Grieux in Manon Lescaut, Siegmund, Parsifal. It's difficult to choose between Ballo or Forza. And I'm talking only about tenor roles now! Cavaradossi …
You've sung these roles all around the world. Is it different singing them at the Met?
I tell you, it is. I think this theater is perfect for my voice. I have never had a problem, acoustically, at the Met. Maybe because I have sung here more than on any other stage, I feel so comfortable. When I arrive on the stage, it clicks. One of the greatest moments I have ever had in my life was here at the Metropolitan Opera, singing a performance of Otello. At the very end of the opera, when you sing [singing] "un'altro bacio," and then you cannot finish the last word, and then come the final chords—something very magical happened. I remember the curtain coming in, and the audience was completely quiet for some minutes. And that, for me, was bigger than the most tremendous ovation. It was a very special moment. That silence, I can never forget.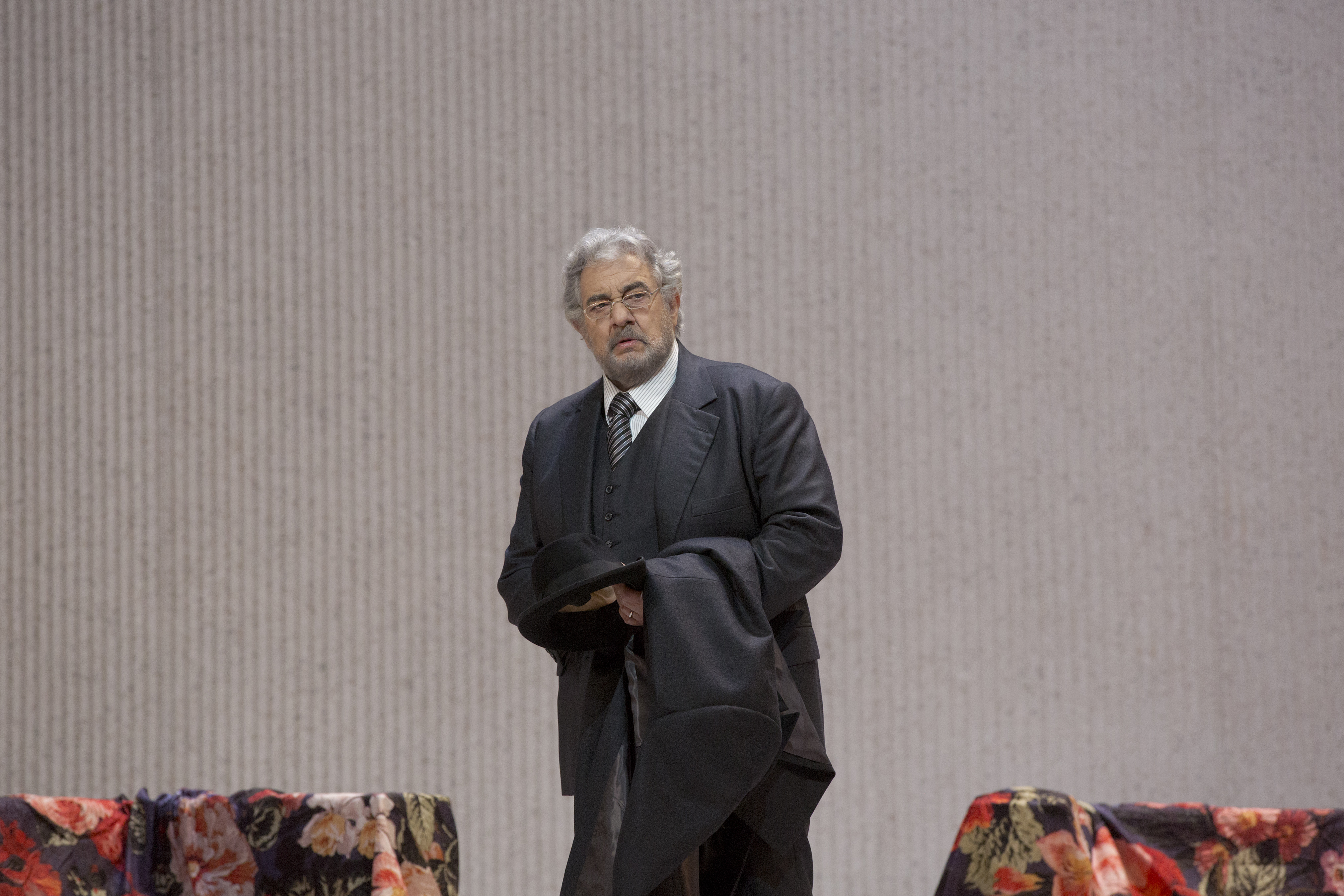 As Germont in Verdi's La Traviata, 2013


Plácido Domingo sings the title role of Gianni Schicchi in Puccini's Il Trittico opening November 23, and Germont in La Traviata in the spring.
William Berger is a Met staff writer and radio producer and commentator.