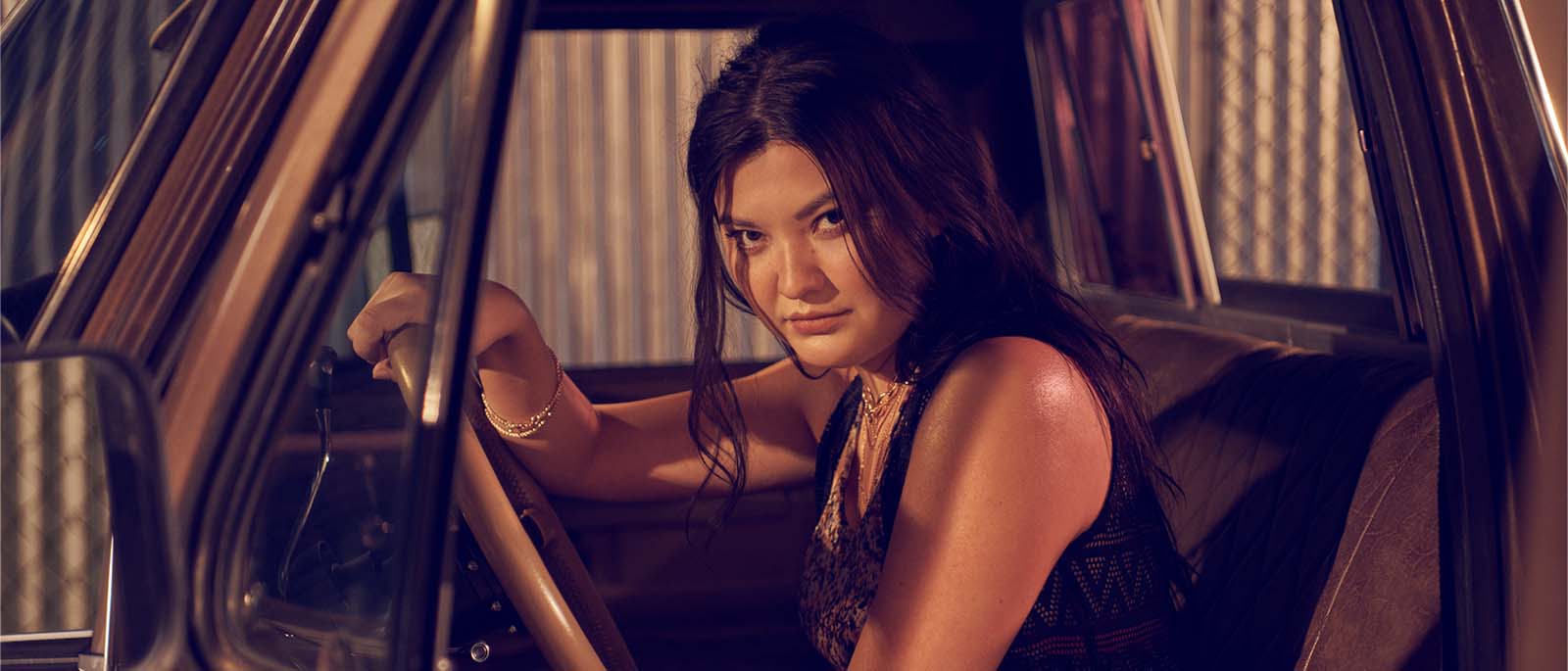 "Fearless. Unconventional. Daring."
That's how director Carrie Cracknell describes the title character of Carmen. But it's also an apt description of her new production of Bizet's indelible masterpiece, which opens at the Met on New Year's Eve, conducted by Daniele Rustioni and with mezzo-soprano Aigul Akhmetshina in the leading role. Cracknell recently explained how, when tackling this beloved repertory favorite, she finds power in the present.
Let's go back to the beginning. How did this Carmen—your Met debut—come about?
Members of the Met team had seen my large-scale work in London, including a Medea that I made at the National Theatre with Helen McCrory that had live music composed by the British band Goldfrapp. We had been in conversation about various titles for the Met, but we couldn't make the timings work. I then came to New York to make a piece of theater at the Public with Jake Gyllenhaal and Tom Sturridge, Sea Wall / A Life, which transferred to Broadway. The morning after the opening night on Broadway, I came to Lincoln Center to meet with the team, and Peter Gelb asked me to direct Carmen.

Director Carrie Cracknell
What attracted you to Carmen in particular, as a director?
It is a muscular, robust story, and I immediately became interested in how this iconic work, with such a wide performance history, could be interpreted and reimagined. I am always drawn in by story, by psychology, by a feeling that I have a sense of the world of the piece. And if I am falling in love with the piece, I find that, as I'm listening to it, I am immediately running a film in my mind of how it should play. The more time I spent with Carmen, the stronger that interest grew.
You've described your approach as "looking through a feminist lens." Would you elaborate on that?
The piece is an iconic story that centers on the death of a woman at the hands of her ex-partner. We would now term this crime "femicide." As the #MeToo movement has changed public consciousness about how pernicious and extensive violence against women is, it has forced audiences, and storytellers, to examine more closely how we present these acts of violence on stages and screens. Traditionally, this opera has been staged by men and has characterized Carmen's death as an act of passion, or to some extent an act of fantasy. A Romani woman, undeterred by societal norms, who is fearless and unconventional, dares to change her mind about the man that she loves and in return is killed by Don José. There is a risk that her death feels in some way to be "what she deserves." As contemporary audiences, we need to ask ourselves why we obsessively watch narratives about rape and femicide. What do these stories do to our culture? Do they normalize this violence? Glorify it? Fetishize it?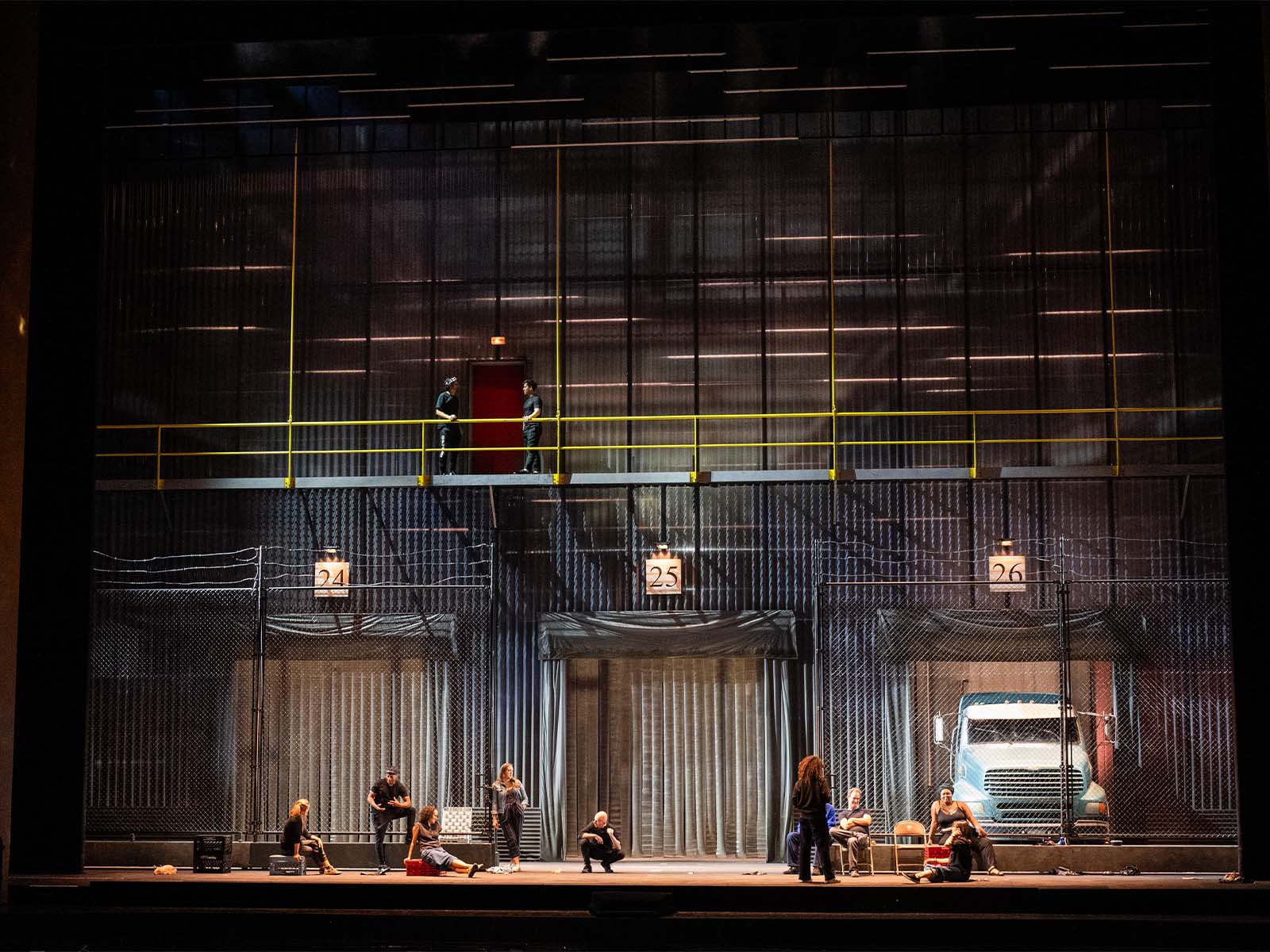 A scene from an early technical rehearsal for the new production
How does your staging grapple with these questions?
We can't portray the death of Carmen as a crime of passion, as this has traditionally been used as a way of mitigating male responsibility. No woman deserves to die in this way at the hands of her intimate partner, and yet it is pervasive worldwide. So we are trying to explore the piece from this perspective—thinking about what themes are present in the piece that we can shine a new light on. Feminism is still a movement that creates a great deal of anxiety in many people. But it shouldn't. Its aims are for equality between men and women. Ending violence against women and reimagining the depiction of violence against women live at the center of the feminist movement.
You have updated the setting for your production, both in terms of time and place. Would you describe where and when you've set the opera?
The opening act is set outside a factory. The women are on a cigarette break from their work, and the men hang around and observe the passers-by. This gave us the idea to explore themes around male unemployment and dispossession. Themes of shame, anger, and disempowerment, which in our version of Carmen feed into gendered harassment and violence against women. The factory encouraged us to think about an industrial and capitalist world and to find a contemporary version of this. The world of smugglers, of border guards being "distracted" by women, led us to think about both people and things being transported across borders.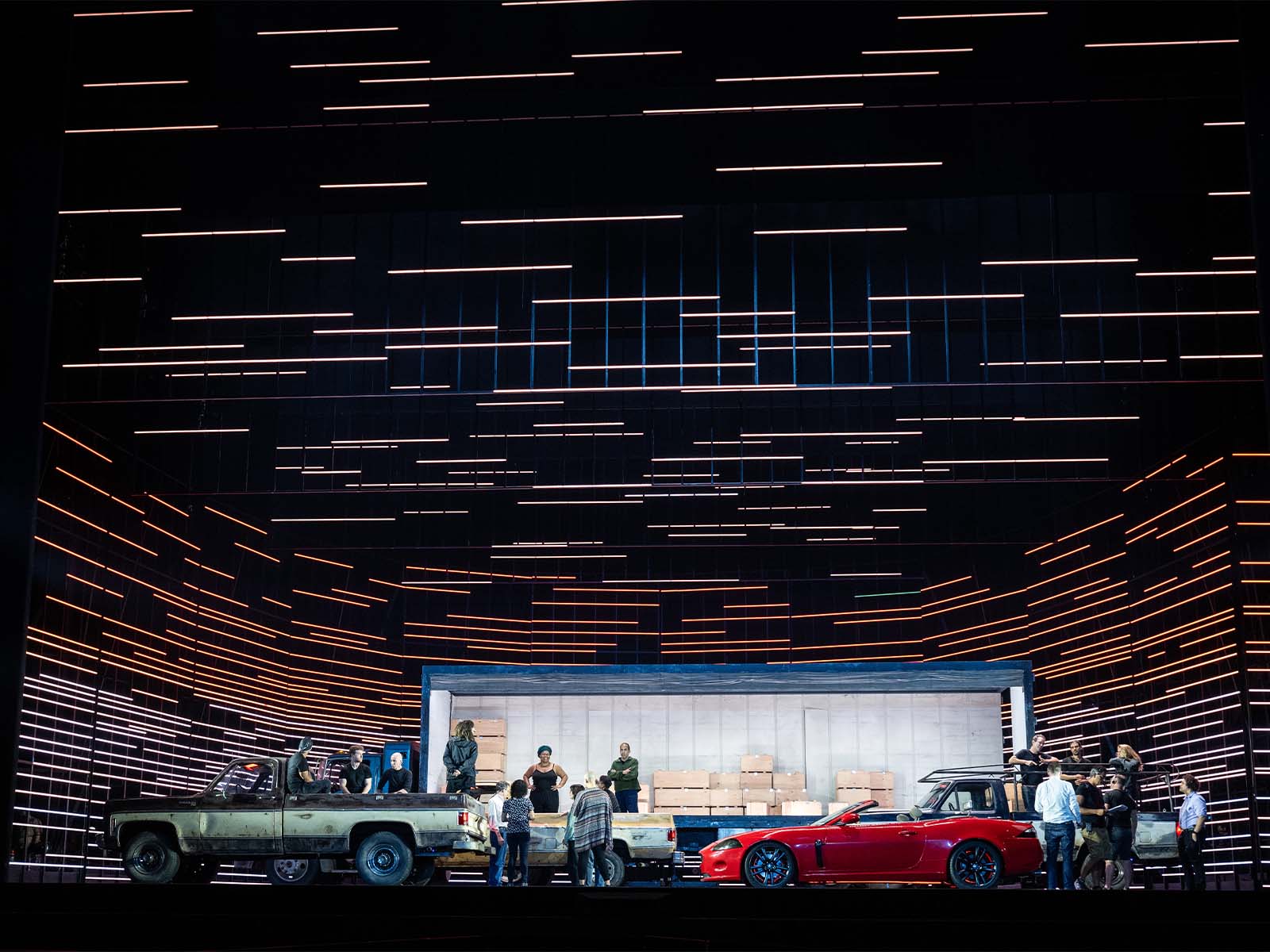 A scene from an early technical rehearsal for the new production
And it's set explicitly in the United States?
Yes, but the setting is not completely specific. In some ways, it evokes the world of the American Rust Belt, but we have also replaced the toreador and bullfighting with a cowboy and rodeo. The setting also speaks to the realities of other industrial communities across the ever-shrinking and increasingly homogenous globalized world.
How would you describe Michael Levine's set designs?
Bold and contemporary. They explore a world of factories, of transportation and vehicles, of transience and uncertainty. Within the set, cars, trucks, and lorries are used to describe both masculinity and Americana. His stage images are huge in scale, iconoclastic, muscular, and playful.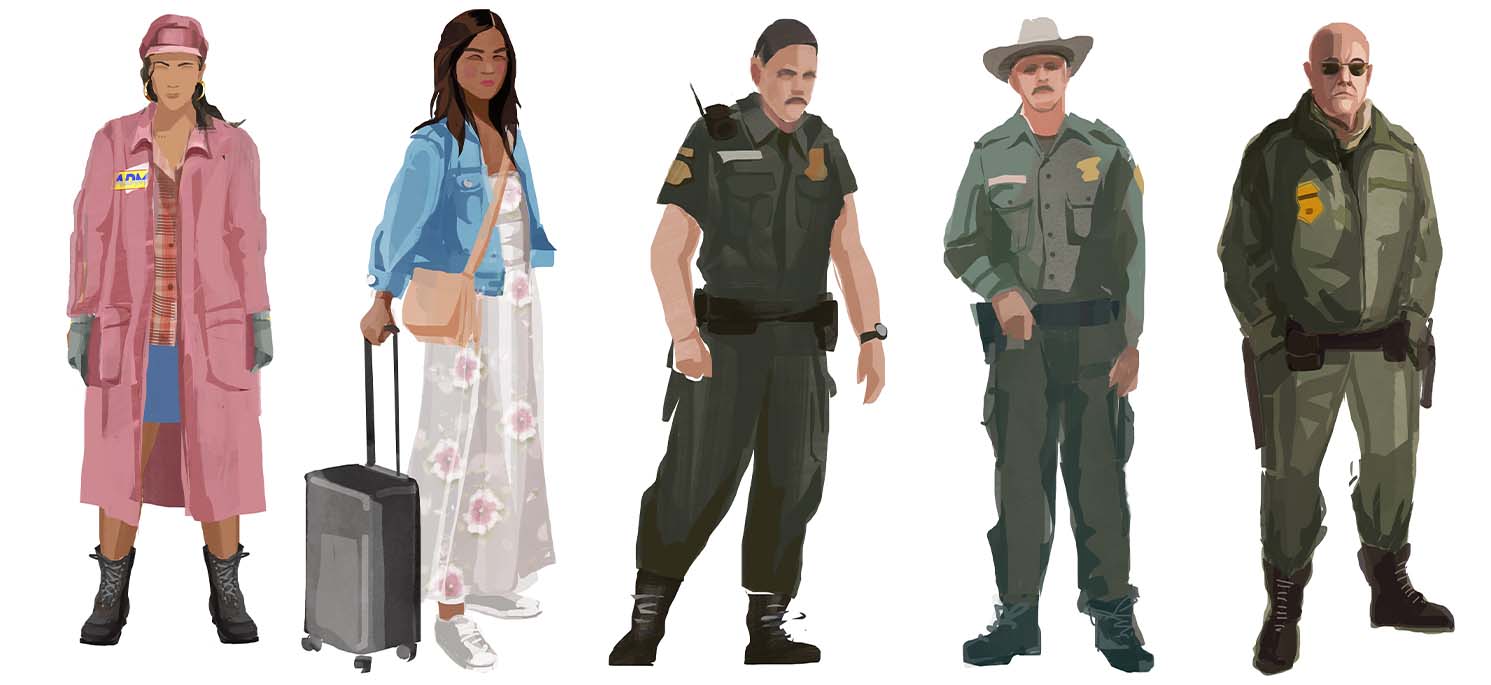 With sets by Michael Levine and costumes by Tom Scutt, Cracknell's new production evokes an industrial community in a U.S. border town.
What about the costumes by Tom Scutt—what can audiences expect from the looks he's creating?
Tom has been driven by character and by the specifics of the imagined world we are creating. His costumes are contemporary, multilayered, and full of detail and context. They help to build the sense of a community of people who live in economic uncertainty and hardship, but who strive for heat and action and life.
You've also engaged a choreographer, Ann Yee, and I understand you've been thinking a lot about how the women in Carmen move.
The women in this Carmen dance in order to create their own pleasure. They move in a way which is wild and free and entirely their own. They don't dance for men. They don't dance because they have to. They dance to feel alive.
The production stars Aigul Akhmetshina in the title role, opposite Piotr Beczała as Don José, Angel Blue as Micaëla, and Kyle Ketelsen as Escamillo. You've spent some time with Aigul—what do you expect of your collaboration?
Aigul is an extraordinary performer. She combines an unusually defined vocal purity with a strong appetite to create vivid and truthful characterization. We share a lot of impulses and interests in the character, and we are very much looking forward to working together.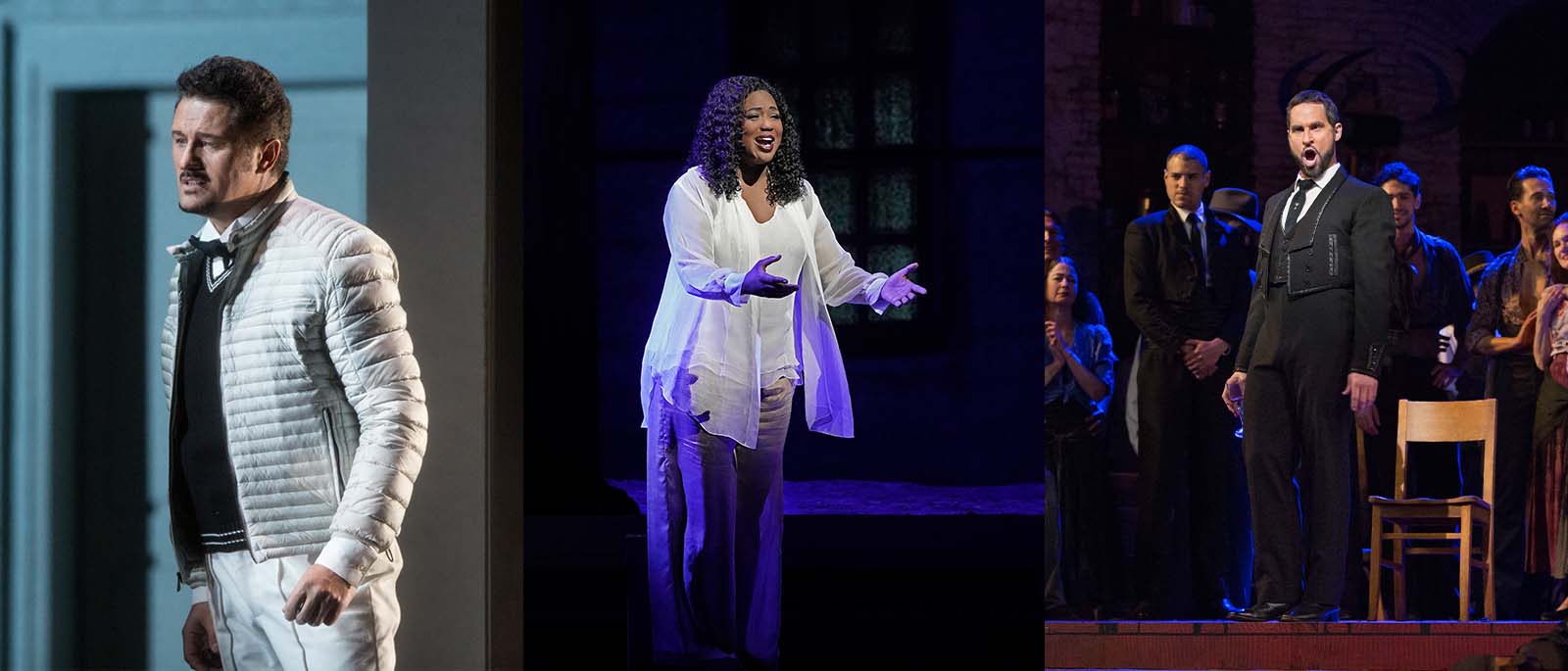 Carmen's stellar cast also features Piotr Beczała as Don José, Angel Blue as Micaëla, and Kyle Ketelsen as Escamillo.
In an interview, Aigul described Carmen as "all about freedom." Do you agree?
Carmen is a woman striving for freedom, for sexual power, for agency over herself. She does this in a disempowered context, as a poor woman using the men around her to support her route to freedom.
Whether it's your film version of Jane Austen's novel Persuasion or this production of Carmen, it seems that you have no fear in taking on classic works and giving them a bold, modern spin. Why is that important for you?
Setting classic works in a contemporary world can give the material a more immediate and urgent relationship to its audience. It also helps to encourage younger audiences to see themselves represented in these works, and it is imperative for opera and theater to attract these new audiences so that the forms can continue to thrive. These are not museum pieces. We return to these iconic stories because they still captivate and enthrall us—we love the psychological acuity. I am always interested in finding a way to connect the classics to the now and to find the relevance to contemporary concerns.
Edited by Matt Dobkin