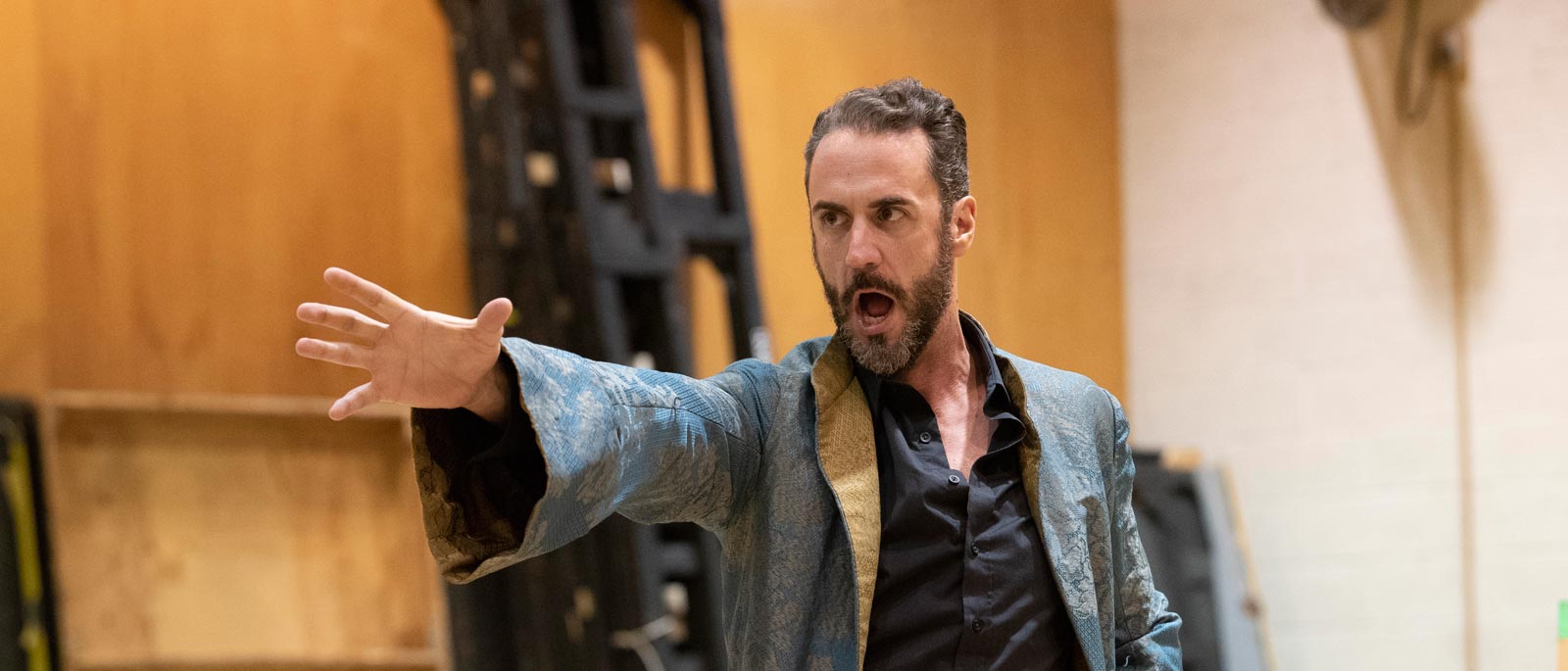 Devil's Advocate
October 18th, 2018
Bass-baritone Christian Van Horn, the recently announced winner of the 2018
Richard Tucker Award, spoke with the Met's Jay Goodwin about singing the title role of Boito's Mefistofele.
Your Met career goes back to 2003, when you were a winner of the National Council Auditions. But our audiences really started to get to know you with your official Met debut in 2013 as Pistola in Falstaff. Since then, you've given nearly 40 performances in important roles. But Mefistofele is different, offering a rare opportunity for the bass to be the star of the show. How have you gotten yourself ready?
I actually feel very prepared. The part is a natural fit for my voice—a true bass-baritone part that sits right in my wheelhouse. Also, Robert Carsen's production is well known, and I'm very familiar with it. So for me, it was just a matter of learning the text and getting it all in my head. I'm definitely ready to go.
How do you get in the right frame of mind to play this character?
Well, he's the devil, and anytime you get to play the devil, you have a great opportunity to have fun. That's the key with Boito's Mefistofele: He's having a great time. He's the devil that you root for—or at least I do. For him, it's not life or death. It's a wager, a game. So all the way through, up until the very end, he needs to be having fun.
Many people know Boito as the librettist for Verdi's Otello and Falstaff, but fewer know him as a composer. How would you describe his music?
The music is incredible, and he grabs you right at the outset with unbelievable choral music that's worth the price of admission on its own. Eventually, you get everything from French grand opera to Italian lyricism to Wagnerian influences. And just because it's called Mefistofele doesn't mean there isn't great music for the tenor and the sopranos. The tenor part is gorgeous all the way through—very difficult, but gorgeous. And the opera has some of the most beautiful music for soprano that you'll ever hear. I really think it deserves a bigger place in the repertoire.
When Mefistofele was last performed at the Met in 2000, Samuel Ramey was at the head of the cast. How does it feel to follow in his footsteps?
Well, to do any role that Sam made famous is a special challenge. I actually had a chance to speak with him about doing this part. He was very encouraging, but said that the costume department would have to add about six inches to the pants because of my height. [Laughs] And by the way, that's another aspect of this production—the costumes. Mefistofele is basically half-naked the whole time, so that's been part of my preparation as well.
I was going to ask if you've been spending extra time in the gym.
Absolutely. Although a friend suggested that I show up in terrible shape so that nobody could say I got the part because I looked good. [Laughs]


Jay Goodwin is the Met's Editorial Director.