Debutante Ball
Singing a major role at the Met is always a significant achievement but doing
so without ever having performed the role before adds a whole new level of difficulty and pressure. This March, four fearless sopranos do just that, debuting brand-new portrayals of some of opera's most compelling heroines on the Met stage. By Christopher Browner
Aleksandra Kurzak
Title role of Puccini's Tosca
March 2–12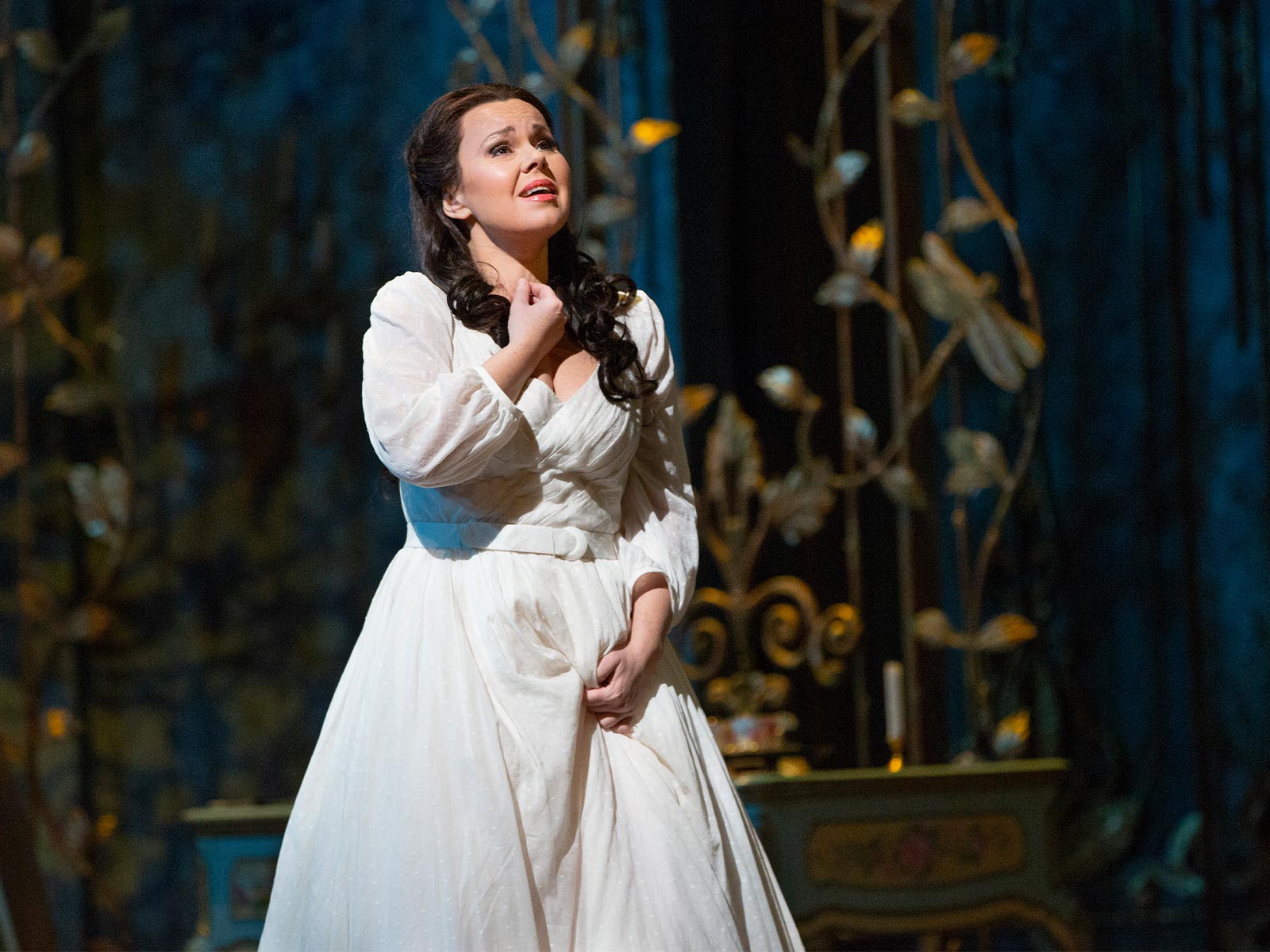 Kurzak in La Traviata
"I'm now at a point in my career where I really know my skills, my body, and my strengths and weaknesses," says Aleksandra Kurzak, who takes the stage this month in the fiery title role of Tosca —opposite her husband, tenor Robert Alagna, as Cavaradossi. After establishing herself as one of the Met's leading sopranos with recent star turns in La Traviata, Carmen, and Pagliacci, the Polish soprano is poised to dive into a role that she describes as requiring "total commitment, robust stamina, and the ability to convey a wide range of feelings." But while she can't wait to embody the knife-wielding diva, Kurzak is far more interested in the character's vulnerability than her strength. "Contrary to what a lot of people might think, I don't see her as a particularly strong or self-assured woman. She's young, very devout, but also very naïve," Kurzak says. "Even when she kills Scarpia, I see it more as a reaction to panic rather than a proof of force or courage. And for me, it's much more attractive to portray this fragility and fallibility than anything else."
Elza van den Heever
Title role of Handel's Rodelinda
March 11–27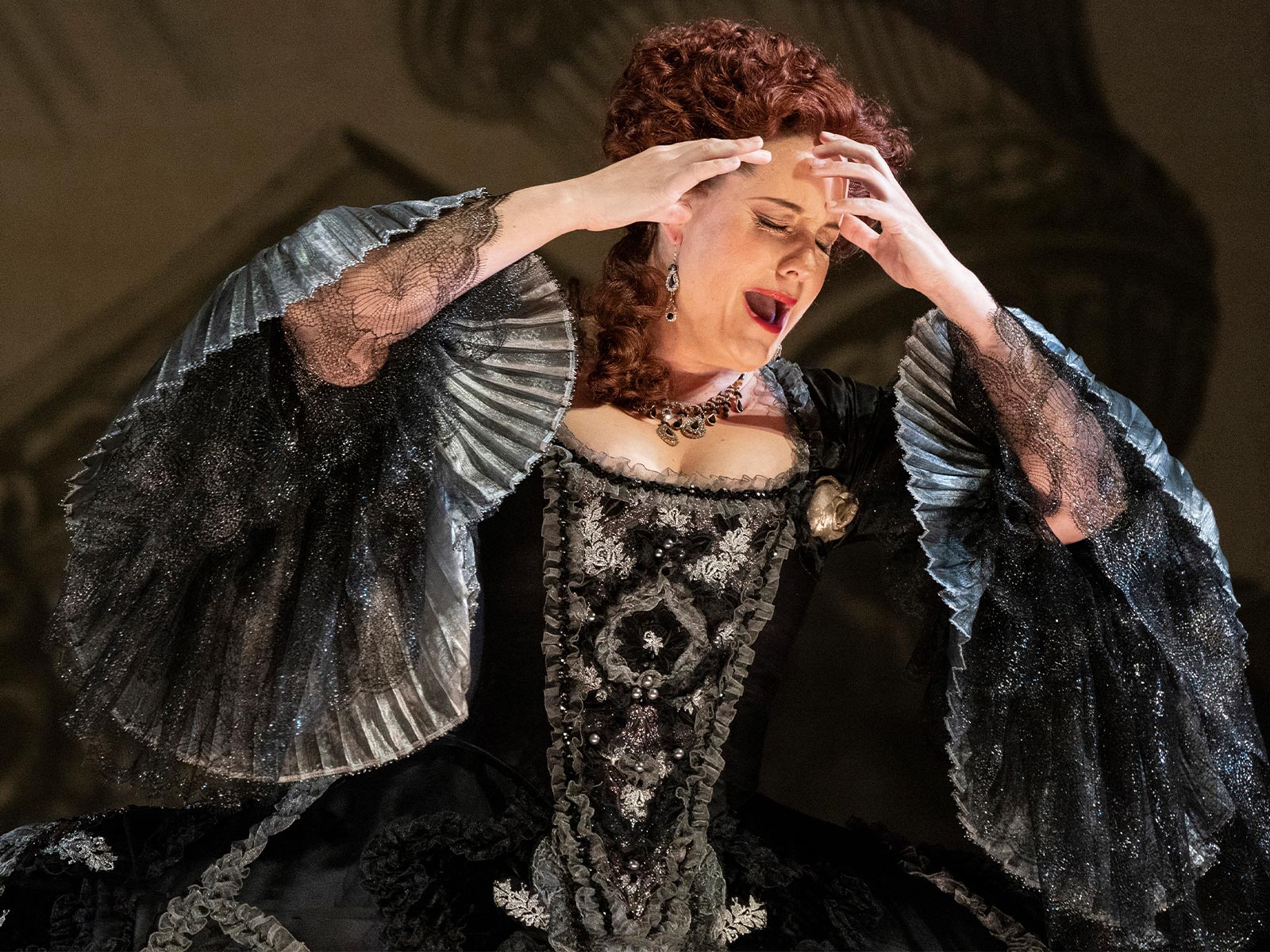 van den Heever in La Clemenza di Tito
Few artists have a repertoire as varied as daring South African soprano Elza van
den Heever. Since making her debut with the company in 2012 as Queen Elizabeth I
in Donizetti's charged historical drama Maria Stuarda, the Johannesburg native has electrified Met audiences in operas by Mozart, Strauss, and Berg. This month, she adds Handel to the list, starring as the titular queen of Rodelinda. "I love Handel as much as a Lagotto Romagnolo loves truffles," says van den Heever, who has previously headlined productions of the composer's Alcina at the Santa Fe Opera and Opéra National de Bordeaux and Rinaldo at Lyric Opera of Chicago. "His music keeps my voice fresh, young, and flexible. I try to learn between two and four new roles every season, and the timing of this Rodelinda feels particularly right as it is sandwiched between dramatic German roles. It's like taking medicine that actually tastes good!"
Eleonora Buratto
Cio-Cio-San in Puccini's Madama Butterfly
March 19–May 7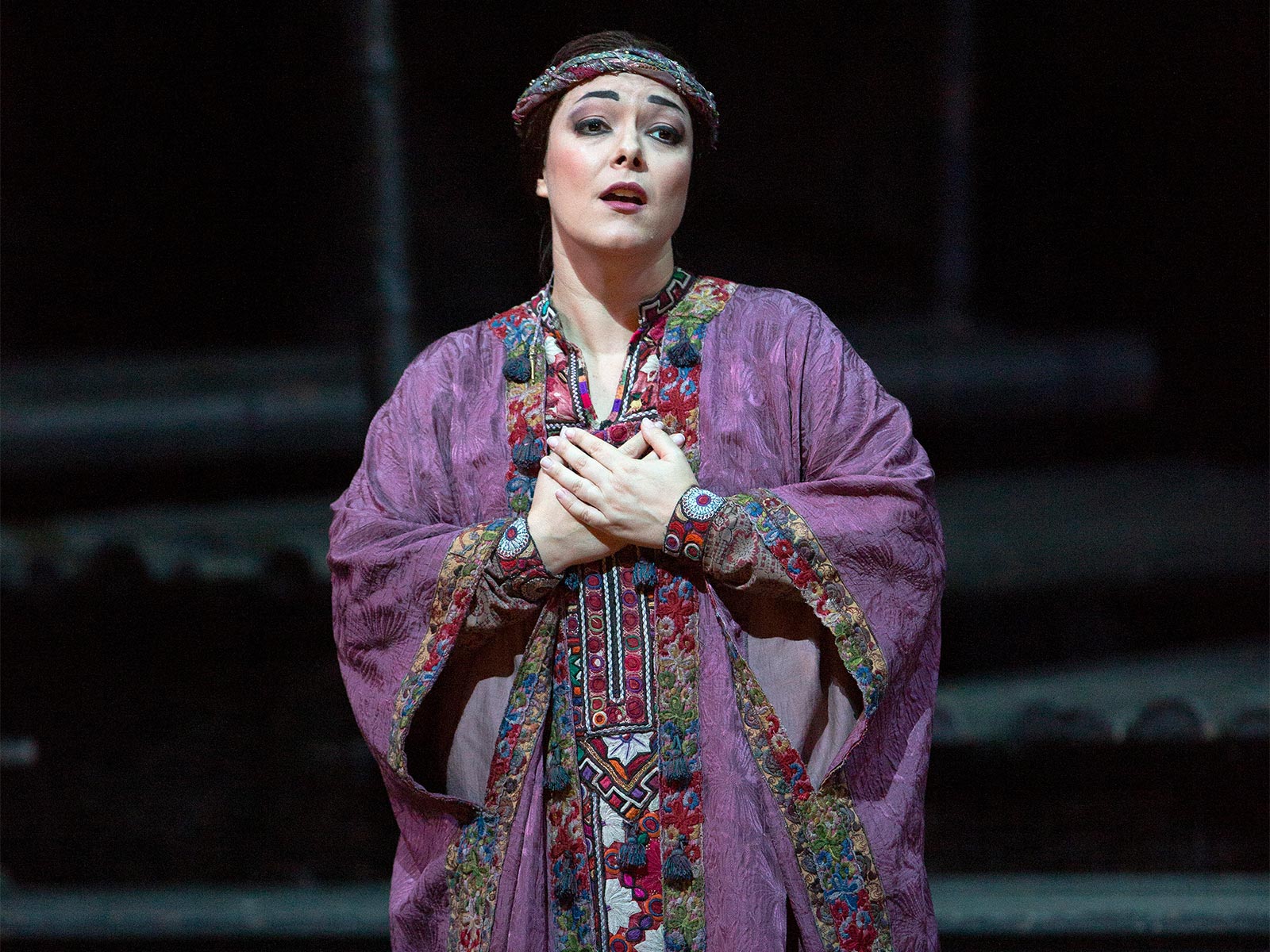 Buratto in Turandot
A pinnacle of the repertoire, Cio-Cio-San is a true vocal and dramatic tour de force, requiring the soprano to traverse the full range of human emotions while singing some of the composer's most soaring melodies. For Eleonora Buratto, who unveils her portrayal of the tragic geisha this spring, she is almost three characters in one: "The first act requires you to portray the naïveté and fragility of a 15-year-old girl. In the second act, she is a caring mother, full of hope. And then, all her desperation has to explode in the third act." As much as she looks forward to making the role her own, Buratto is also conscious of the legendary women who have gone before her. "I'm honored to debut this role on a stage where the greatest names in opera have performed, including one of my personal idols, Renata Tebaldi." And right on the heels of her performances in Madama Butterfly, Buratto will have the opportunity to tackle another of Tebaldi's signature roles when she returns in May as Mimì in La Bohème.
Ailyn Pérez
Tatiana in Tchaikovsky's Eugene Onegin
March 25–April 14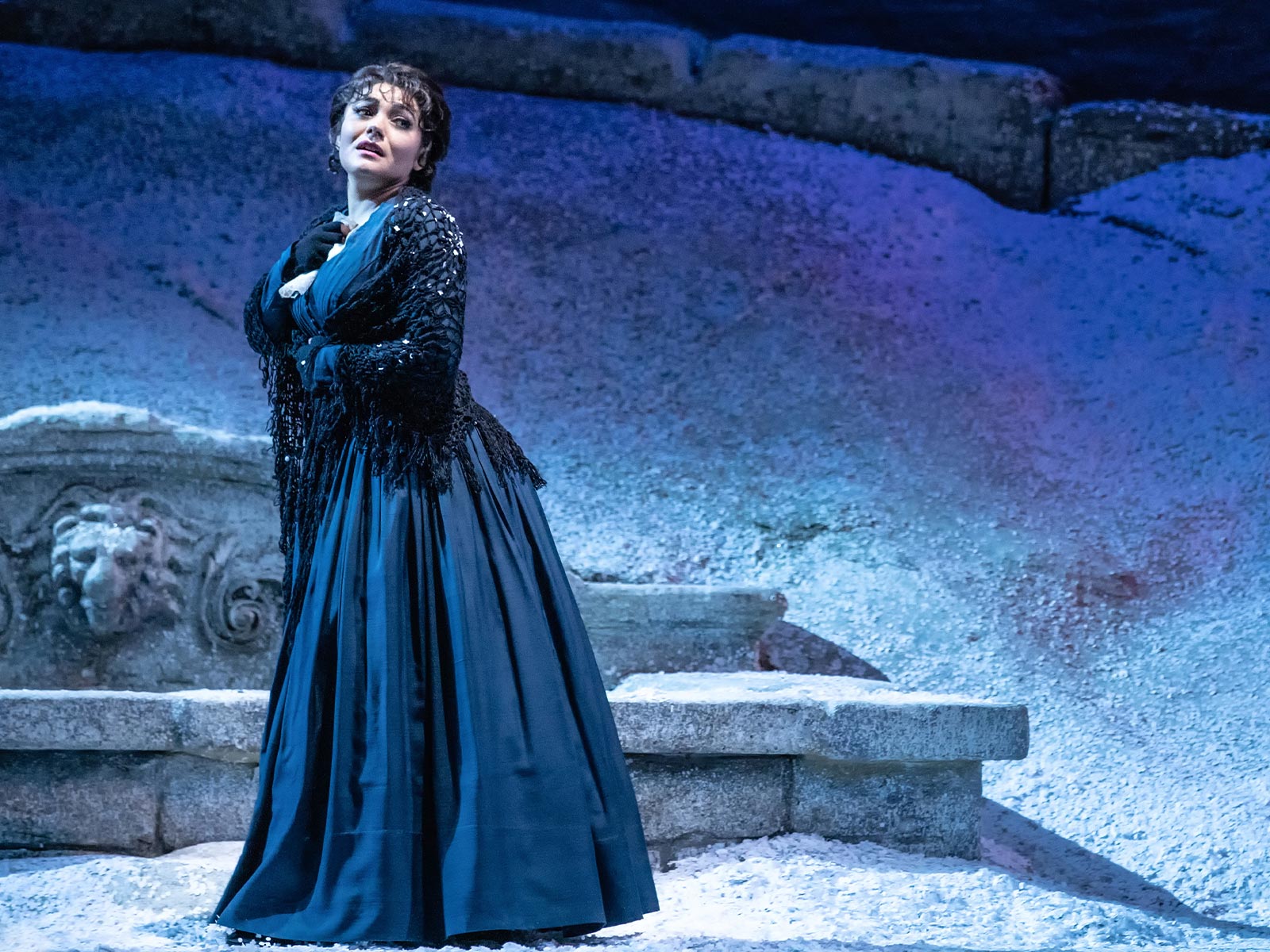 Pérez in La Bohème
"Tchaikovsky's music paints each moment so vividly that memorizing the role was like walking through scenes of a favorite film," says Ailyn Pérez of Tatiana, the bookish heroine of Eugene Onegin. Her performances mark not only a role debut but also the soprano's first real foray into the Russian repertoire—one that has been years in the making. "When I was a resident artist at the Academy of Vocal Arts in Philadelphia, we had an annual concert of Russian scenes and arias," Pérez recalls. "I knew then how much I loved singing the music, but I could also tell that I would need more time for my voice and mind to mature, to have ease with the language, and to gain more life experience to truly inhabit roles like Tatiana." Fifteen years—and plenty of Italian, French, and German operas—later, Pérez says she finally feels ready and excited to take on the part, especially Tatiana's impassioned Letter Scene. "There's nothing else written for lyric soprano that's quite as exhilarating in terms of sweeping melody and poetry."
Christopher Browner is the Met's Senior Editor.