Buon Appetito!
A beloved classic of the Italian operatic canon, Donizetti's effervescent romantic comedy L'Elisir d'Amore returns this month, complete with a lavish wedding banquet and opera's most famous potent potable. In celebration of this intoxicating masterpiece, we asked three of the Italian members of the cast to share some of their go-to recipes—perfect for a pre-performance meal or post-curtain midnight snack. By Christopher Browner
Michele Gamba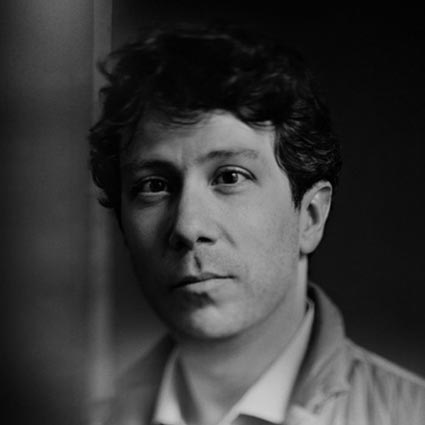 Making his Met debut conducting this month's revival of L'Elisir, Maestro Michele Gamba was born in Milan and regularly takes the podium at his hometown opera house, the legendary Teatro alla Scala. For his recommendation, he looked no further than the timeless risotto alla Milanese.
Risotto alla Milanese
INGREDIENTS
550 grams Carnaroli or Arborio rice
50 grams butter, plus additional for seasoning
30 grams chopped veal marrow
2 tablespoons beef au jus, or an additional 30 grams of marrow
1 cup dry white wine
8–12 cups boiling beef stock
1 small onion, finely diced
5 grams saffron pistils, or 1 packet powdered saffron
Salt, to taste
Grated Parmigiano Reggiano, to taste
DIRECTIONS
Place the marrow, butter, au jus, and onion in a large pot. Cook over low heat until the onion is translucent. Add the rice and mix well until it absorbs most of the liquid. Add the wine and cook for another minute or two. Turn up the heat and begin to ladle the boiling stock over the rice, one ladle at a time, stirring all the while with a wooden spoon. As the stock is absorbed, continue adding more stock. Cook in this manner for 14 to 18 minutes, ensuring that the rice remains al dente. About 10 to 12 minutes through cooking, add the saffron pistils to the remaining stock. If using powdered saffron, only add it into the rice once fully cooked, so as not to lose the flavor. When the risotto is cooked, taste and season with salt as necessary. Add a few pats of butter and grated cheese and beat in to make the risotto creamy. Pour into a serving dish and leave to rest for a couple of minutes. The risotto should be quite runny, "all'onda" or "wavy," with the grains well separated but held together by a creamy coating. Risotto may also be cooked with 20 grams of dried mushrooms, soaked beforehand in cold water, or topped with thin slices of white truffle when served.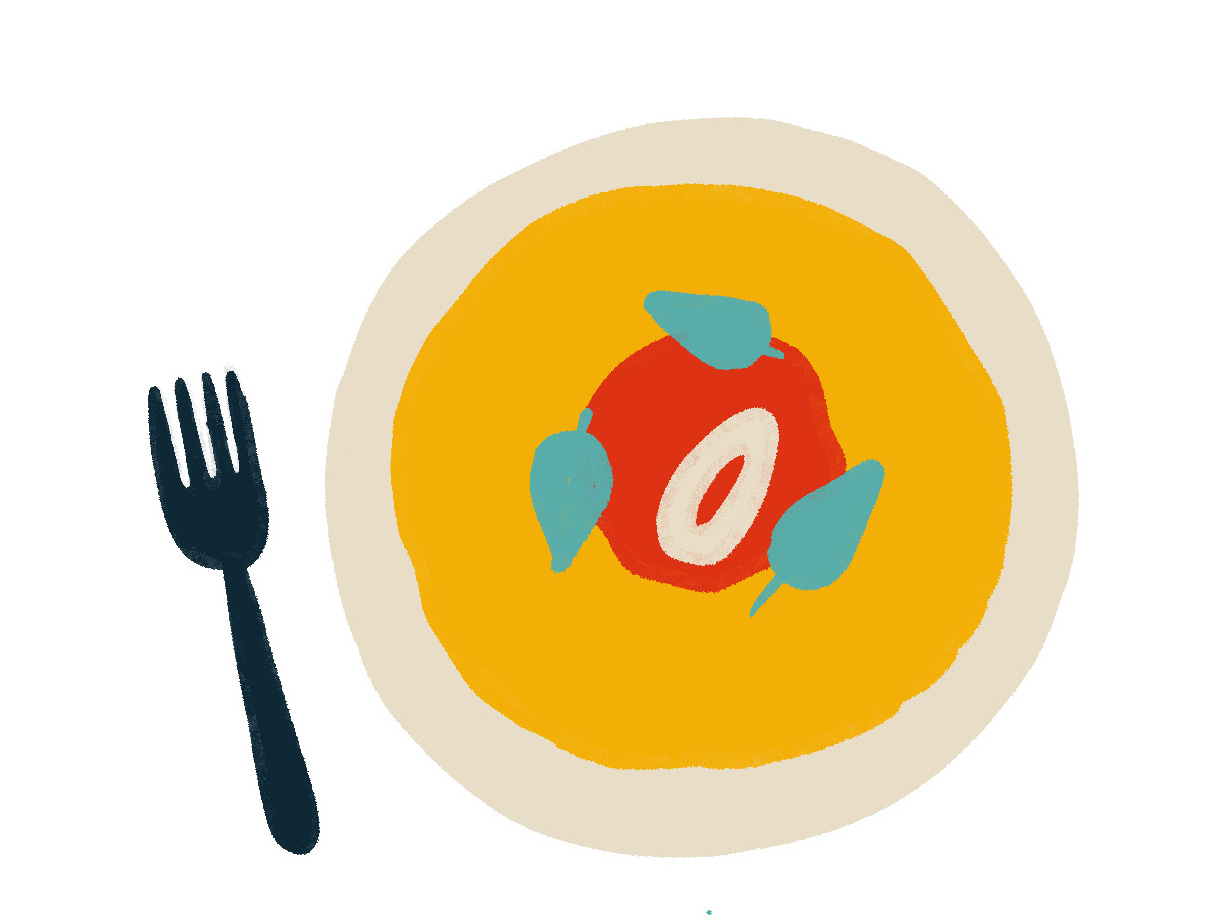 ---
Ambrogio Maestri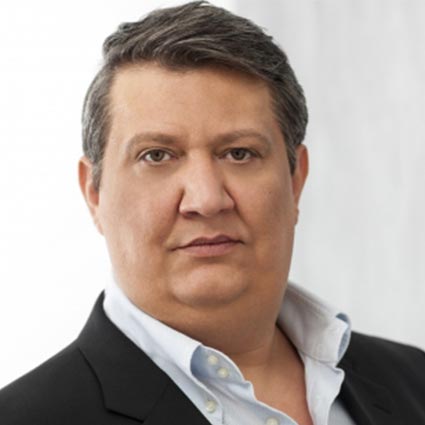 With his penchant for comic characters, baritone Ambrogio Maestri reprises his portrayal of the wily Dr. Dulcamara, who hawks the opera's "magical" Elixir of Love. A native of Pavia, just outside Milan, he offers a traditional brasato (from the Italian for "braised") and suggests an elixir of his own to accompany it: a robust Pinot Nero.
Brasato
INGREDIENTS
1 large boneless beef chuck, around 2 ½ pounds, also known as a "cappello del prete" or "priest's hat"
1 large onion, diced
2 medium carrots, sliced
2 medium stalks of celery, roughly chopped
Olive oil
1 small piece of dark chocolate, the darkest you can find
1 small bouquet of clove, cinnamon, and juniper berries, wrapped in cheese cloth or muslin and secured with kitchen twine
Full-bodied red wine, such as Barolo
DIRECTIONS
Coat the bottom of a large cooking pot with olive oil and heat over high heat. When the oil is hot, brown the beef for around 10 minutes. Add the vegetables and then the wine, enough to cover ¾ of the beef. Add the dark chocolate—this will add just a touch of sweetness to the beef—and spices. Cover and leave to simmer over low heat until meat is tender, around two hours. Check after an hour and add additional wine if too much has evaporated. Once cooked, remove the beef from the pot and leave to rest for 10 to 15 minutes. Thinly slice the beef and serve over polenta and the cooked vegetables, which will be full of delicious flavor.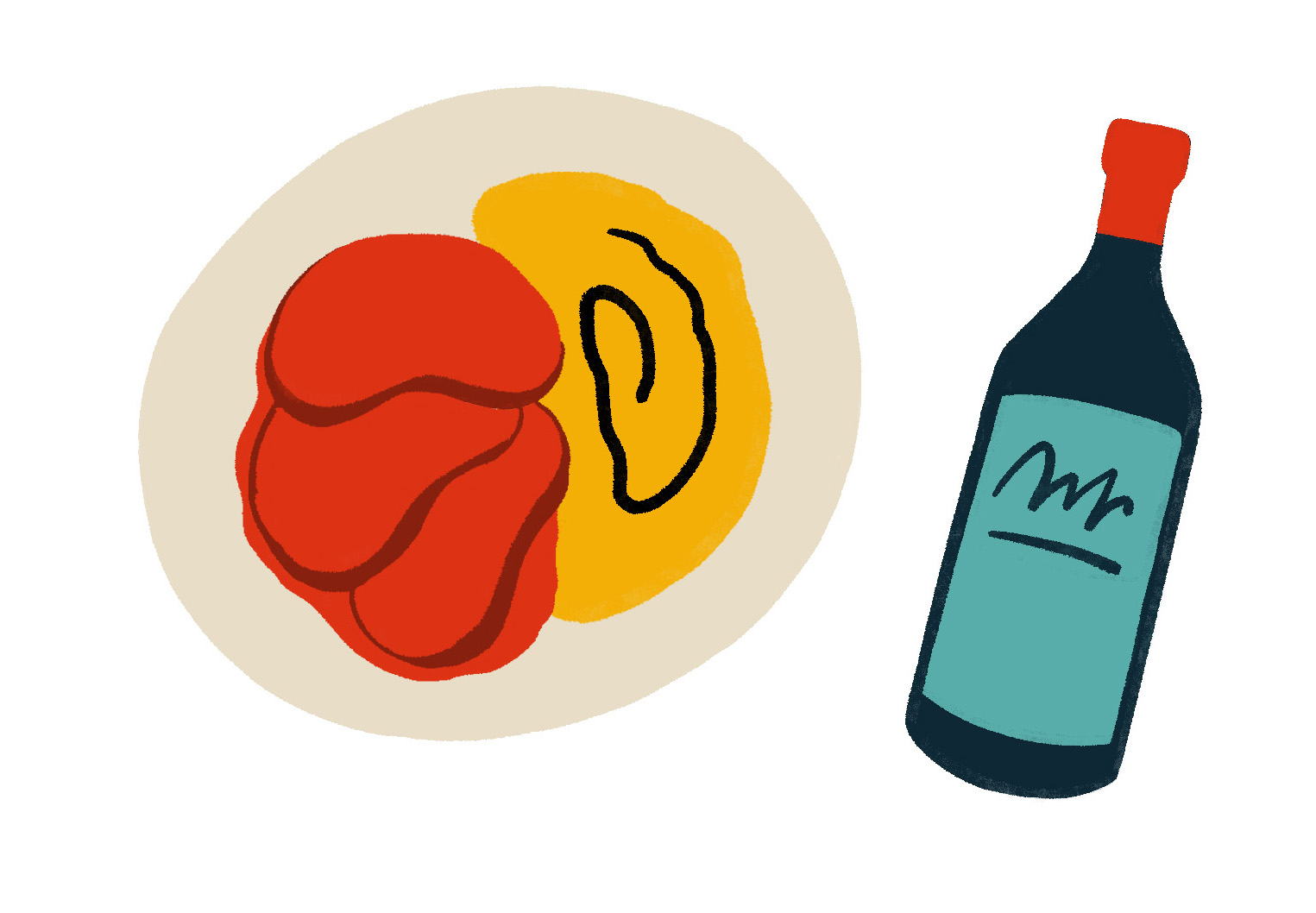 ---
Davide Luciano
Unlike his two colleagues from the north, baritone Davide Luciano—who sings the swaggering Sergeant Belcore—hails from the southern city of Benevento, 30 miles northeast of Naples. When he isn't on stage or in the kitchen, Luciano also enjoys sharing a meal at Cafe Fiorello across from Lincoln Center or at Song'E Napule, a neighborhood pizzeria in Greenwich Village. Here is his recipe for a traditional local favorite, "la padellaccia," or "the skillet."
La Padellaccia
INGREDIENTS
Olive oil
1 clove of garlic, roughly chopped
Vinegar, to taste
3 medium potatoes, peeled and sliced
1 large red pepper, roughly chopped
2 fresh Italian sausages, cut into thick slices
DIRECTIONS
Coat the bottom of large skillet with a healthy amount of oil. Heat over medium-high heat and add garlic and a bit of vinegar. Add in potatoes and fry until golden brown. Remove potatoes and garlic and set aside. Add pepper and sauté until just soft. Set pepper aside and fry sausages until cooked through and crispy on the outside. Re-incorporate vegetables. Once thoroughly combined, transfer to a plate and enjoy.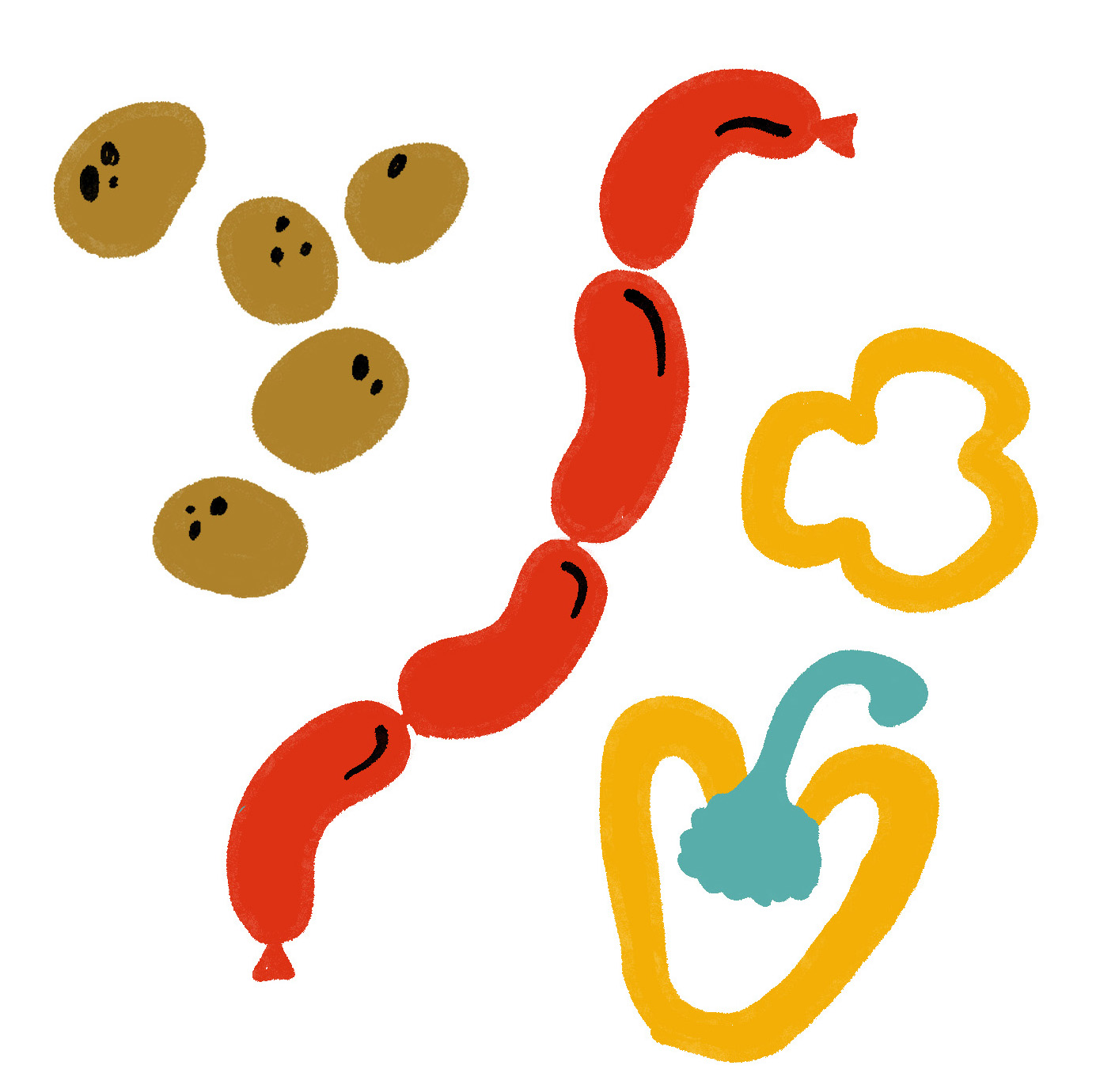 L'Elisir d'Amore is on stage January 10 through 27, with additional performances in April.