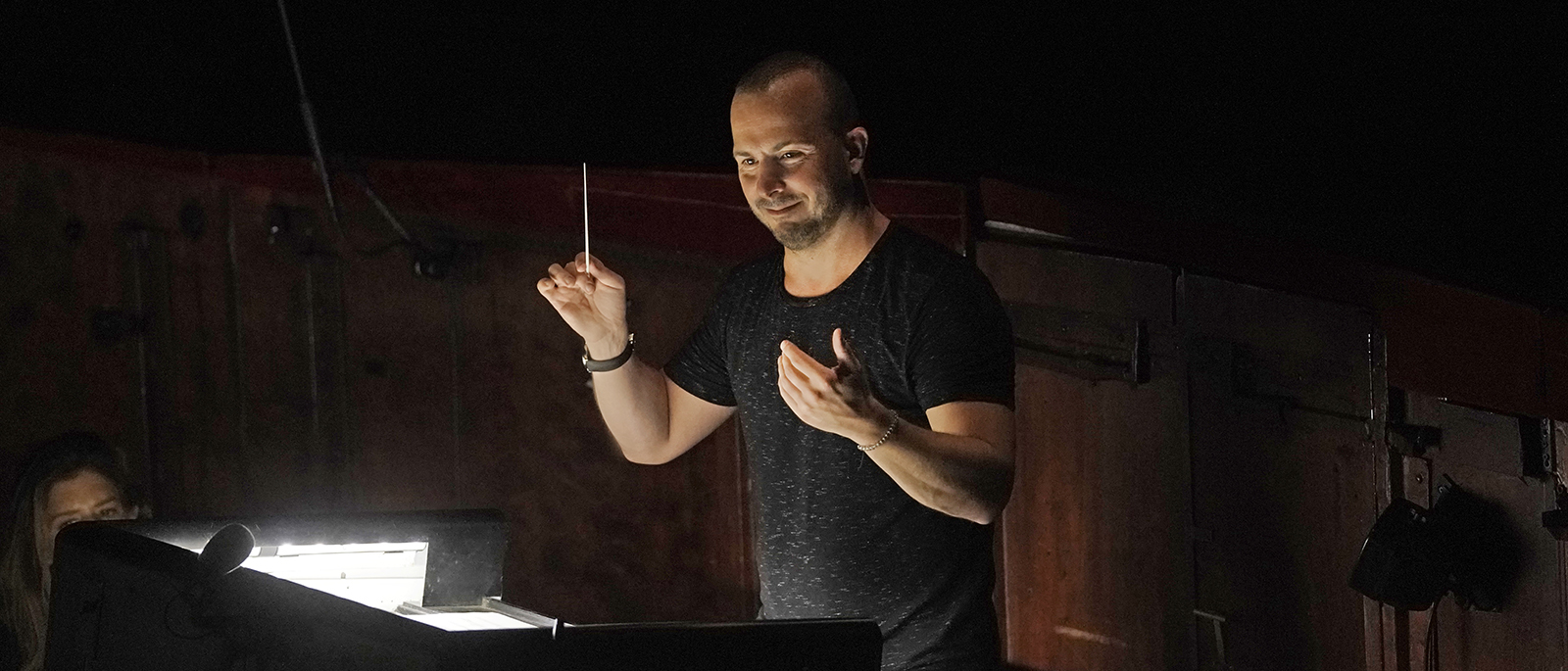 An Interview with the Maestro
The 2019–20 season marks Yannick Nézet-Séguin's second year as the Met's Jeanette Lerman-Neubauer Music Director. He recently spoke with the Met's Jay Goodwin about what's in store.
You're leading our new production of Berg's Wozzeck. What speaks to you about the piece?
Wozzeck might be the most complex score I know. And I'm not talking about difficulty, but rather about the symbolism of everything, from every line to every little detail of the intervals, and the count of bars. It's a score that is close to Bach's St. Matthew Passion in terms of architecture and complexity, yet is just devastating in terms of its emotional impact.
And it's a highly anticipated new staging by William Kentridge, with an outstanding cast.
Yes, Peter Mattei and Elza van den Heever are two of the great genius singers of our time, and so well-suited to their respective roles because they have both the head and the heart for this piece. They have an intellectual approach to their work, which in the end becomes powerfully expressive. And William Kentridge's production of Berg's other masterpiece, Lulu, was already so fantastic. I'm thrilled to continue that collaboration with Wozzeck.
You begin your season with Turandot, which marks your first outing with one of our classic Zeffirelli productions and your first Puccini at the Met.
I know, can you believe it's my first Puccini here? That alone makes this opportunity exciting for me, but I'm especially looking forward to Turandot because I am a man of the chorus. Some of my recent operas haven't been major choral works, and this will give me the chance to do more with them. I've seen this production many times, and I love it, so it's almost a childhood dream come true to be able to conduct it.
You return to the French repertory for your third opera of the season, Massenet's Werther. What made you choose this piece?
I read Goethe's Werther when I was a teenager, and it's still a book that I find very important—about our own journey in life, about the value of love, about death. These are eternal topics. And I'm obviously very excited to be able to do this with Piotr Beczała and Joyce DiDonato.
Beyond the three shows you're conducting, what stands out to you in the new season?
I am tremendously excited for the Met to open the season with Porgy and Bess. It is such an important work in the history of American music, and we have an astonishing cast. And I'm very happy that we're bringing Akhnaten to the Met. Any opera by Philip Glass is an event, and this one will be no exception.