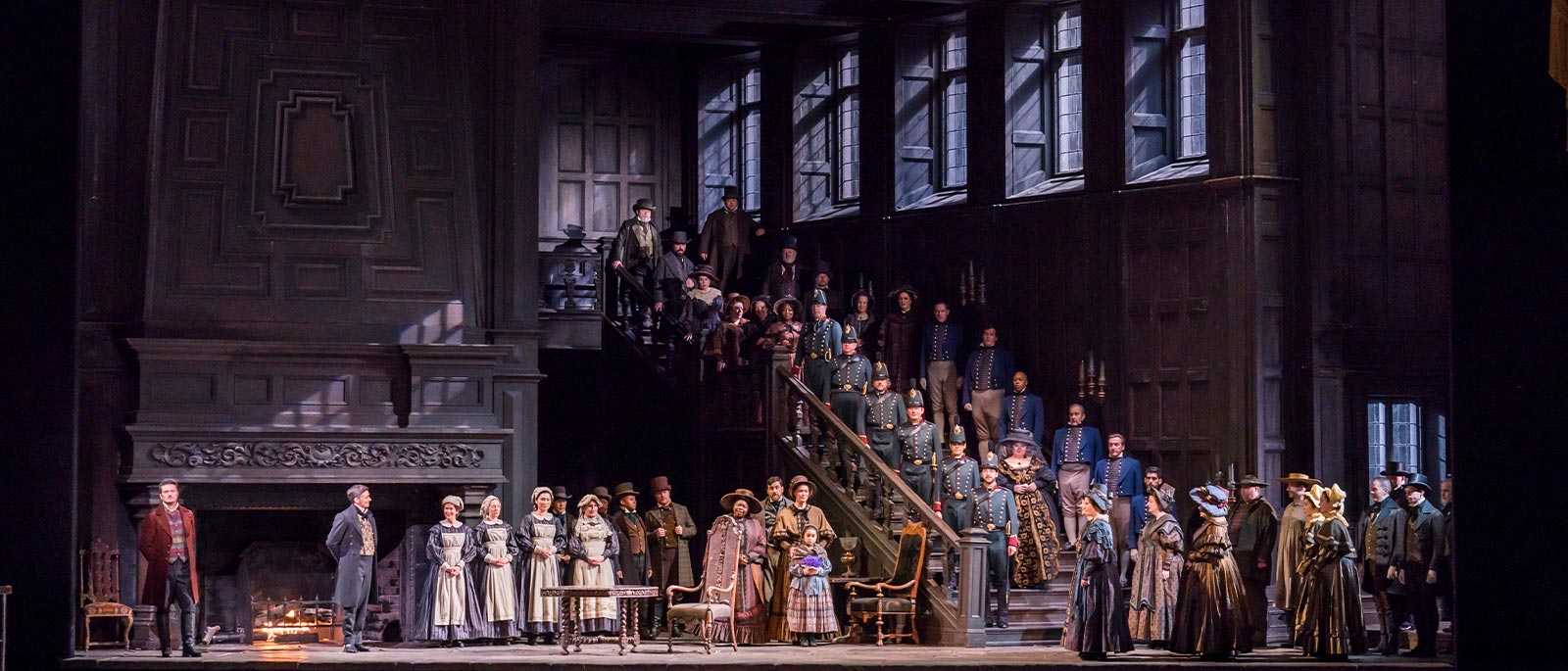 The Designs of Santo Loquasto
By Jonathan Tichler
The beautiful, naturalistic sets and handsome, rich costumes of the Met's Luisa Miller production (pictured at the top of this page and below), featured in this week's schedule of free streams, show off the design work of Santo Loquasto, a Broadway master who made his Met debut with the premiere of this staging in 2001. A four-time Tony Award–winner, most recently for the costumes for the 2017 Hello Dolly, starring Bette Midler, he has designed sets and costumes for more than 70 Broadway productions (garnering more than 50 Tony nominations)—as well as more than 70 Off-Broadway credits. He was inducted into the American Theatre Hall of Fame in 2004.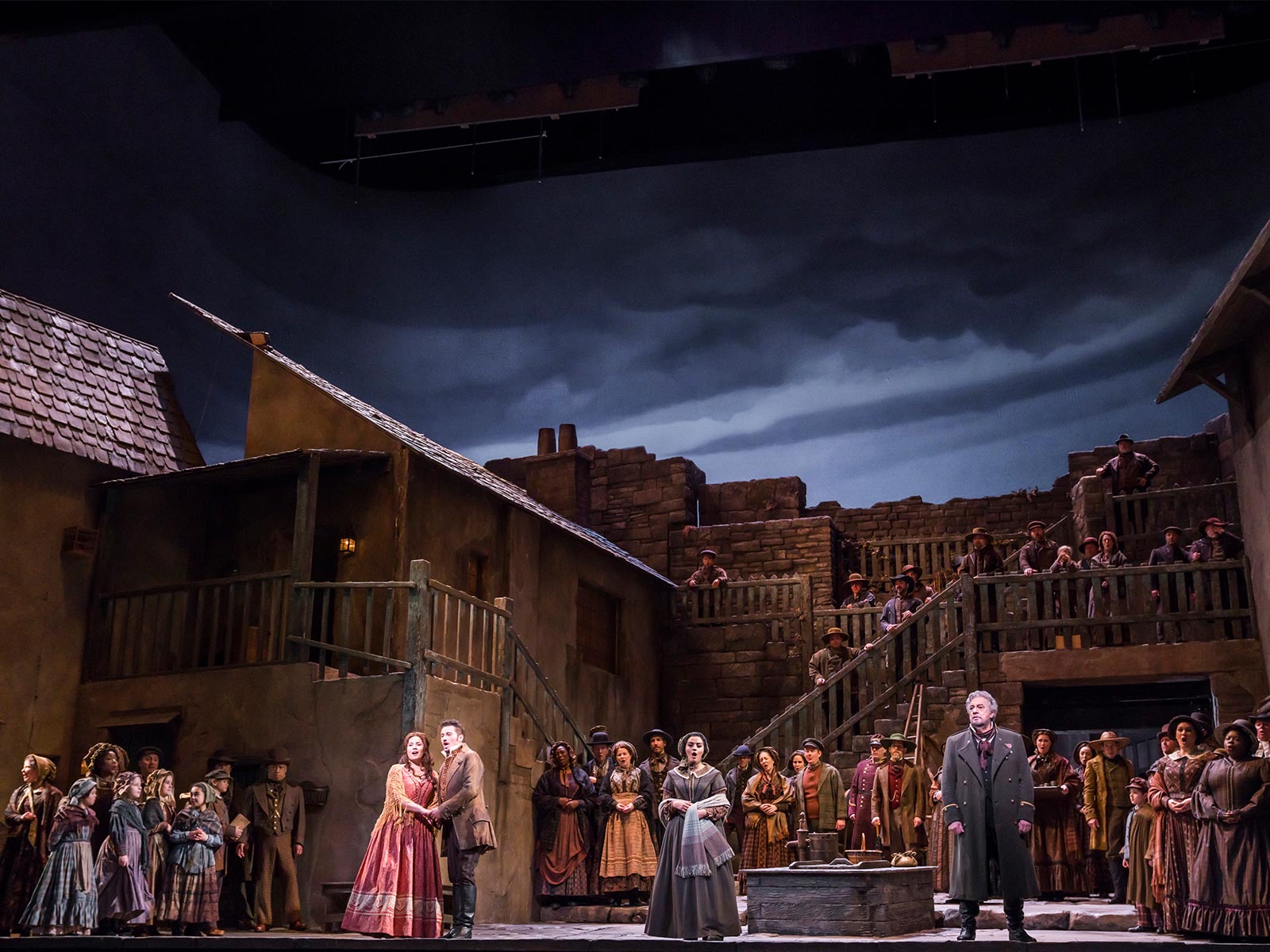 He has also designed extensively for film and dance, including more than 20 films with Woody Allen. In the dance world, he has worked with most major international companies, and has collaborated with Mark Morris, Jerome Robbins, Agnes de Mille, Mikhail Baryshnikov, Twyla Tharp, and Paul Taylor, among others.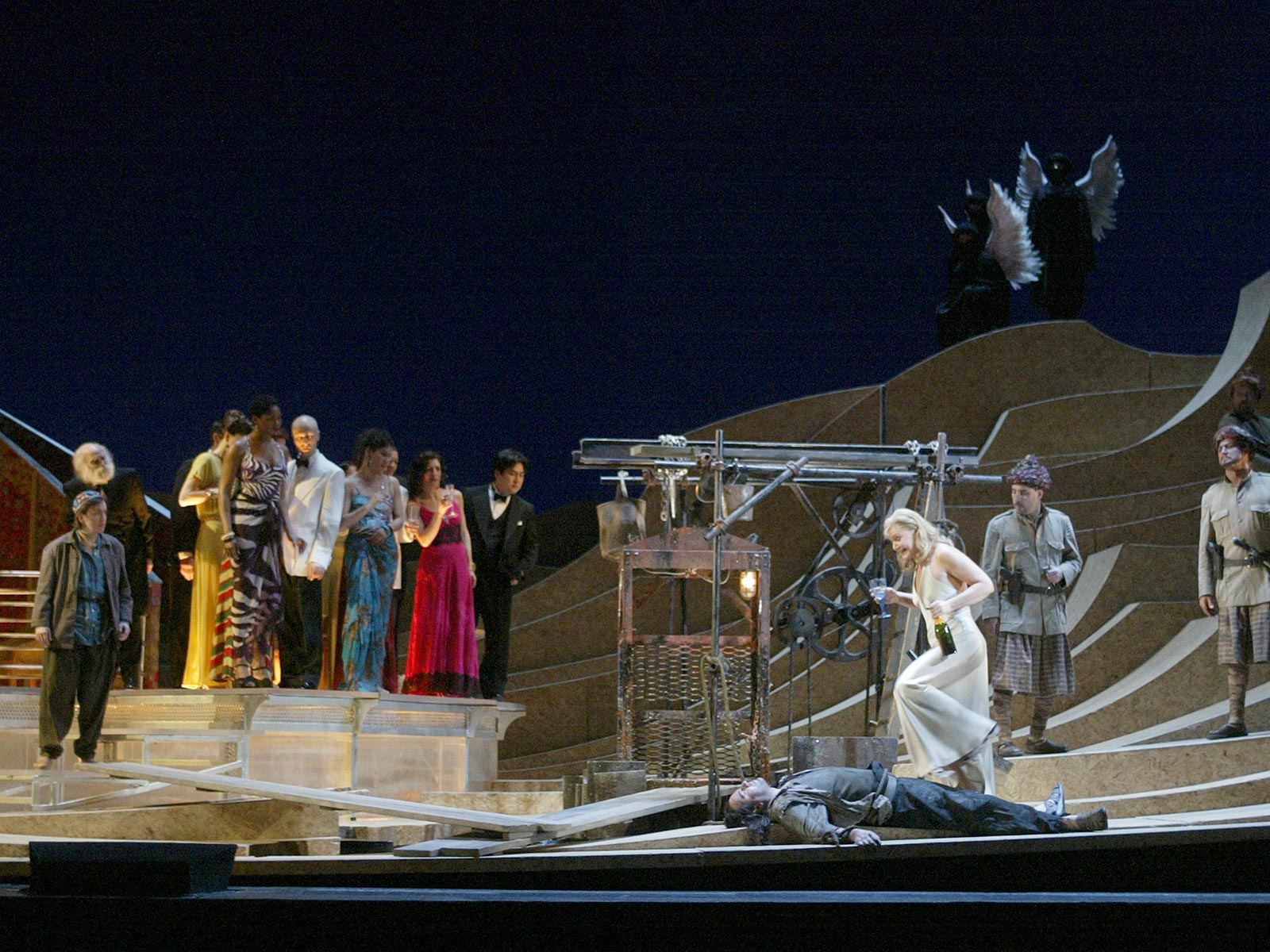 Jürgen Flimm's 2004 Met production of Strauss's Salome—available for viewing on Met Opera on Demand in a 2008 Live in HD transmission starring Karita Mattila—shows the range of his palette, with its modern costumes and sleek, stylized set (pictured above). Loquasto's other Met credits include sets and costumes for the 2002 company premiere of William Bolcom's A View from the Bridge (pictured below) and Andrei Serban's 2005 staging of Gounod's Faust.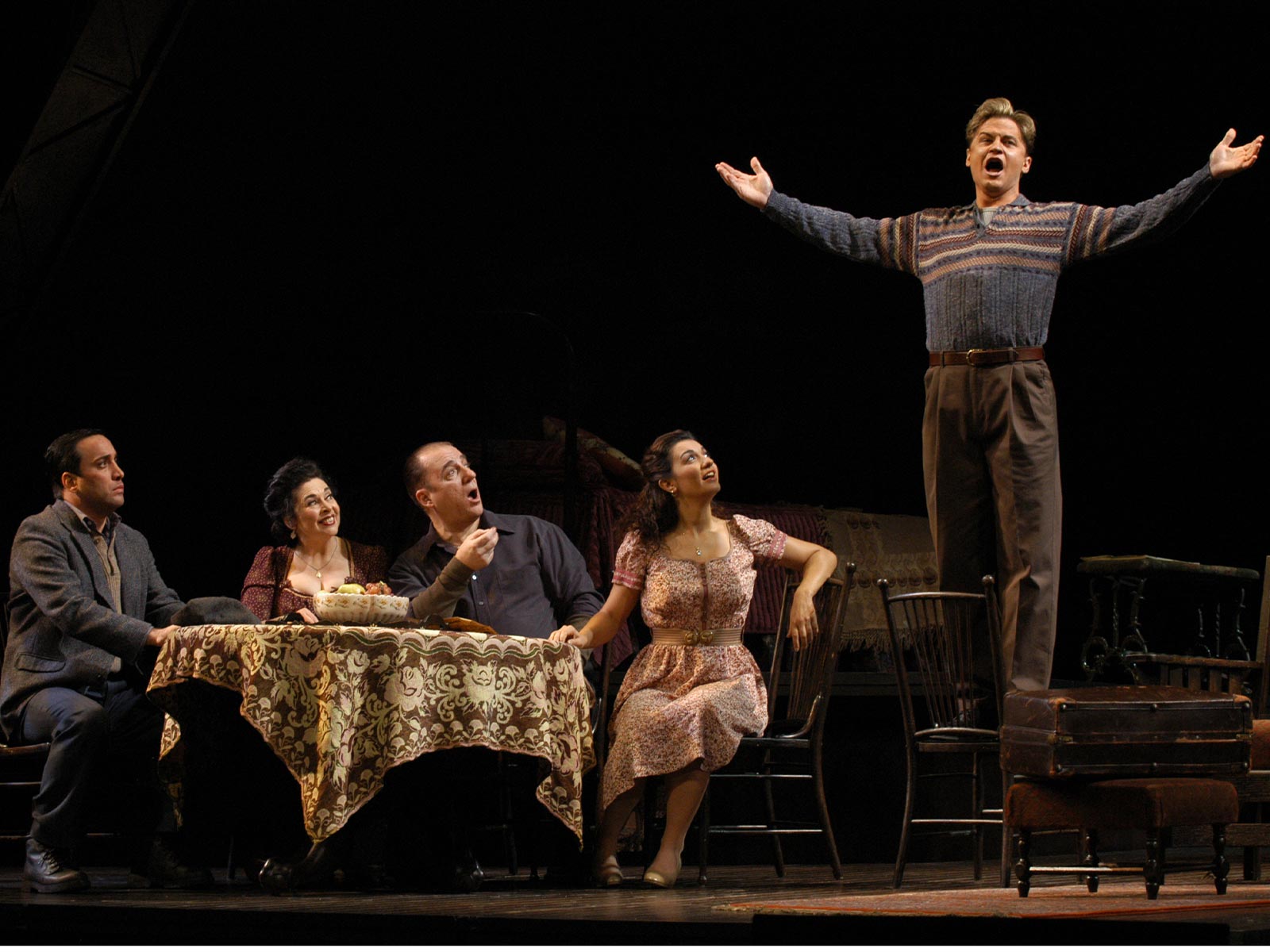 Jonathan Tichler is the Met's Photo Editor.