This Month in Met History
January 01st, 2018
January 1955: Marian Anderson's debut breaks down racial barriers at the Met
On January 7, 1955, Marian Anderson made her Metropolitan Opera debut, becoming the first African American to sing a leading role with the company. Black performers had previously only appeared in Met performances as supplementary dancers or chorus members, such as in the one-act ballets the Met produced in 1918 and 1926, and in Louis Gruenberg's 1933 opera The Emperor Jones. In 1951, general manager Rudolf Bing hired the first black permanent member of the company, the prima ballerina Janet Collins. Bing was also responsible for the change of attitude toward African American artists that led to Anderson's debut and the subsequent addition of numerous black artists to the Met's roster.
By 1955, Anderson was approaching the twilight of a long and distinguished career as a concert artist. She had given recitals on the Met stage, rented by her manager, often on Easter Sunday, in 1943, 1945, 1946, 1947, 1948, and 1953. But these appearances were not as a member of the company, and the Met, sadly, was among the last important musical institutions to engage African American principal artists. The young Marian Anderson had won a contest and made her debut with the New York Philharmonic in 1925. African Americans Jules Bledsoe and Caterina Jarboro had sung leading roles with regional opera companies in the early 1930s, and baritone Todd Duncan broke the color barrier at the New York City Opera in 1945, followed closely by soprano Camilla Williams and several other artists with the same company.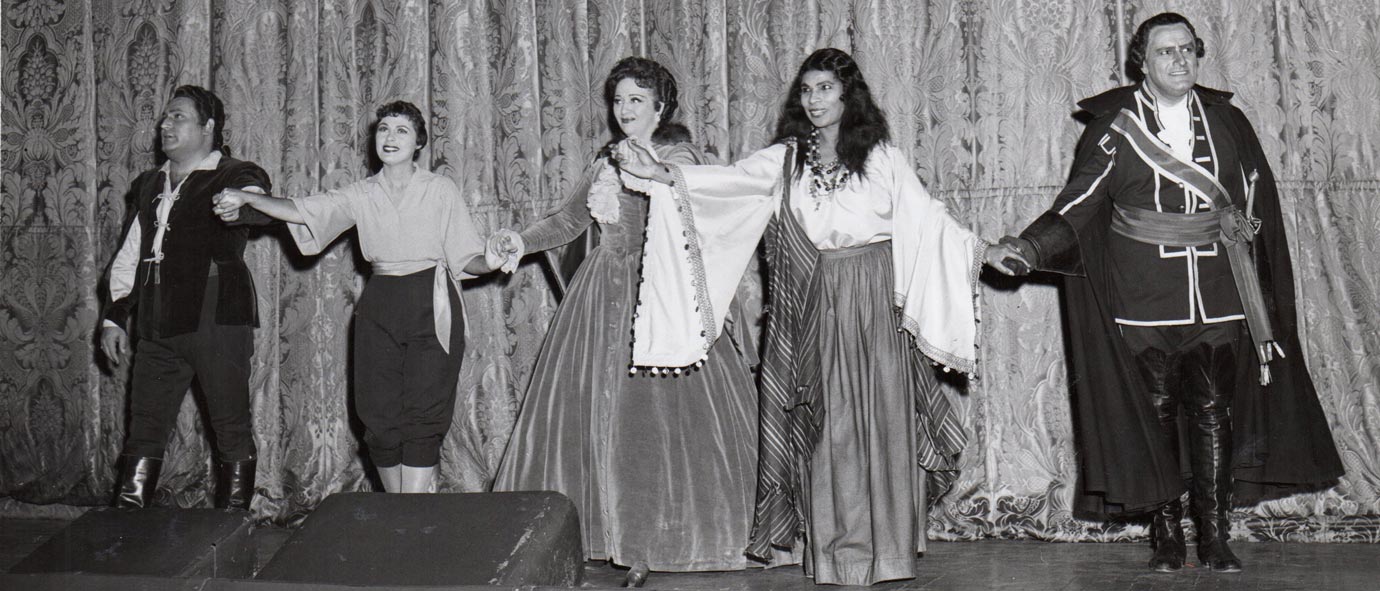 There was pressure for the Met to act earlier too, notably from the President of the Metropolitan Opera Association, Paul Cravath, who was also an attorney for the NAACP and on the board of Fisk University, a historically black college. The Met archives contain a note from Cravath to assistant manager Edward Ziegler in 1940 in which he suggests that Anderson and the popular actor and noted bass Paul Robeson were "both vocally worthy of a hearing at the Metropolitan." Unfortunately, Cravath died six months after he wrote that. The archives also house an enigmatic list of possible singers for 1939 with a separate page marked "colored" that contains the names of Anderson and Dorothy Maynor, a soprano who had just launched a major concert career with the Boston Symphony Orchestra. Apparently, someone was considering them, but nothing came of it.
As for Anderson, her lush, deep contralto and refined musicality had already made her a world renowned artist, but the Met debut provided the final chapter to her legend. She wore the mantle of celebrity with the same serene, elegant nobility with which she had borne the indignations of racist prejudice throughout her career. Marian Anderson retired from the stage in 1965 and died in 1993. She remains today a revered American hero for all her accomplishments, artistic and humanitarian.
—Peter Clark, Director of Archives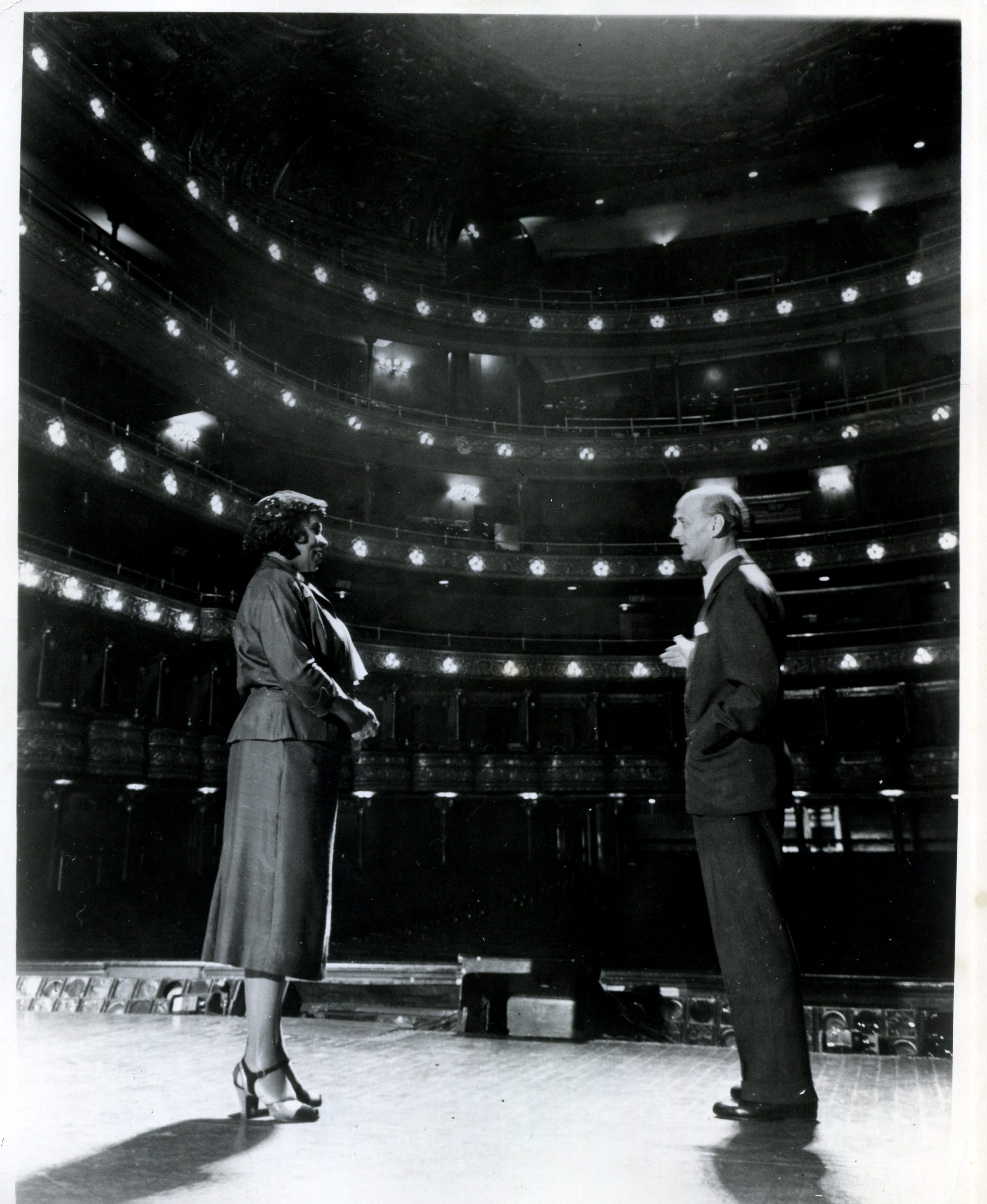 Photos: Metropolitan Opera Archives.