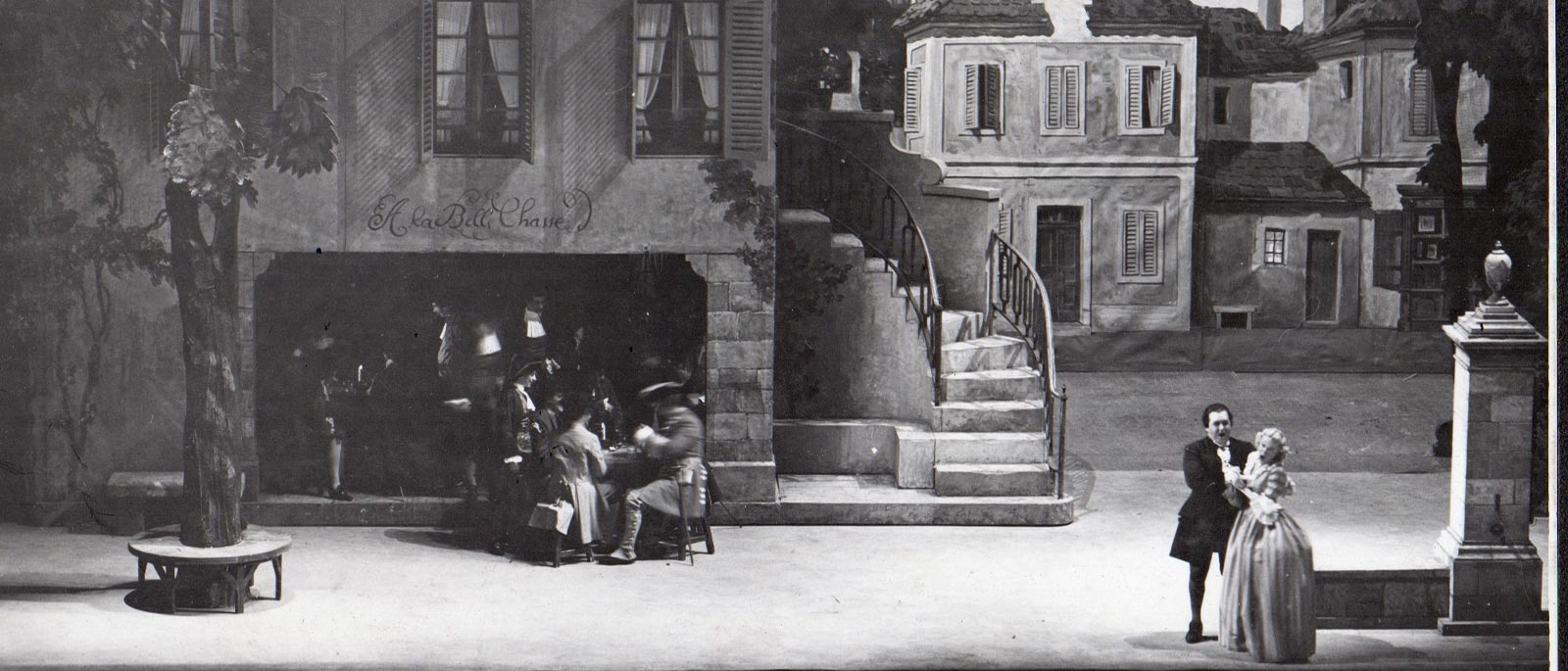 From the Archives: Manon Lescaut at the Met
By Peter Clark
The prospectus for the Metropolitan's 1906–07 season announced that Giacomo Puccini would come to New York to oversee the company's first productions of his Manon Lescaut and Madama Butterfly. As it happened, his ship arrived later than planned, so he didn't make it in time for rehearsals of Manon Lescaut, but he did attend the premiere on January 18, 1907. Enrico Caruso, already idolized by audiences, assured a public success as des Grieux, while the title role was taken by Lina Cavalieri, an Italian soprano reputed to be "world's most beautiful woman." (The pair are pictured below.)
While Caruso's talents were undeniably vocal, Cavalieri's laurels were, by most critical observers, due in large part to her physical appearance. Though her Met career lasted just two seasons, she not only sang the premiere of Manon Lescaut but also portrayed the title roles in the first company performances of Giordano's Fedora and Cilea's Adriana Lecouvreur. She was also the focus of a major public scandal when she so entranced one of the scions of the powerful Astor clan that he married her. Apparently, she then demanded he sign over his fortune to her, though with some family intervention this did not occur. The couple separated after their honeymoon and divorced officially two years later. Though now persona non grata in New York society, Cavalieri went on to become one of the era's notorious celebrities, marrying twice more and starring in silent films, first in Italy then in America. Her storybook life ended tragically when she was killed in a bombing raid on Florence in 1944. According to one account, like a real life Manon, she stopped to gather her jewels before fleeing to the bomb shelter, the delay sealing her fate.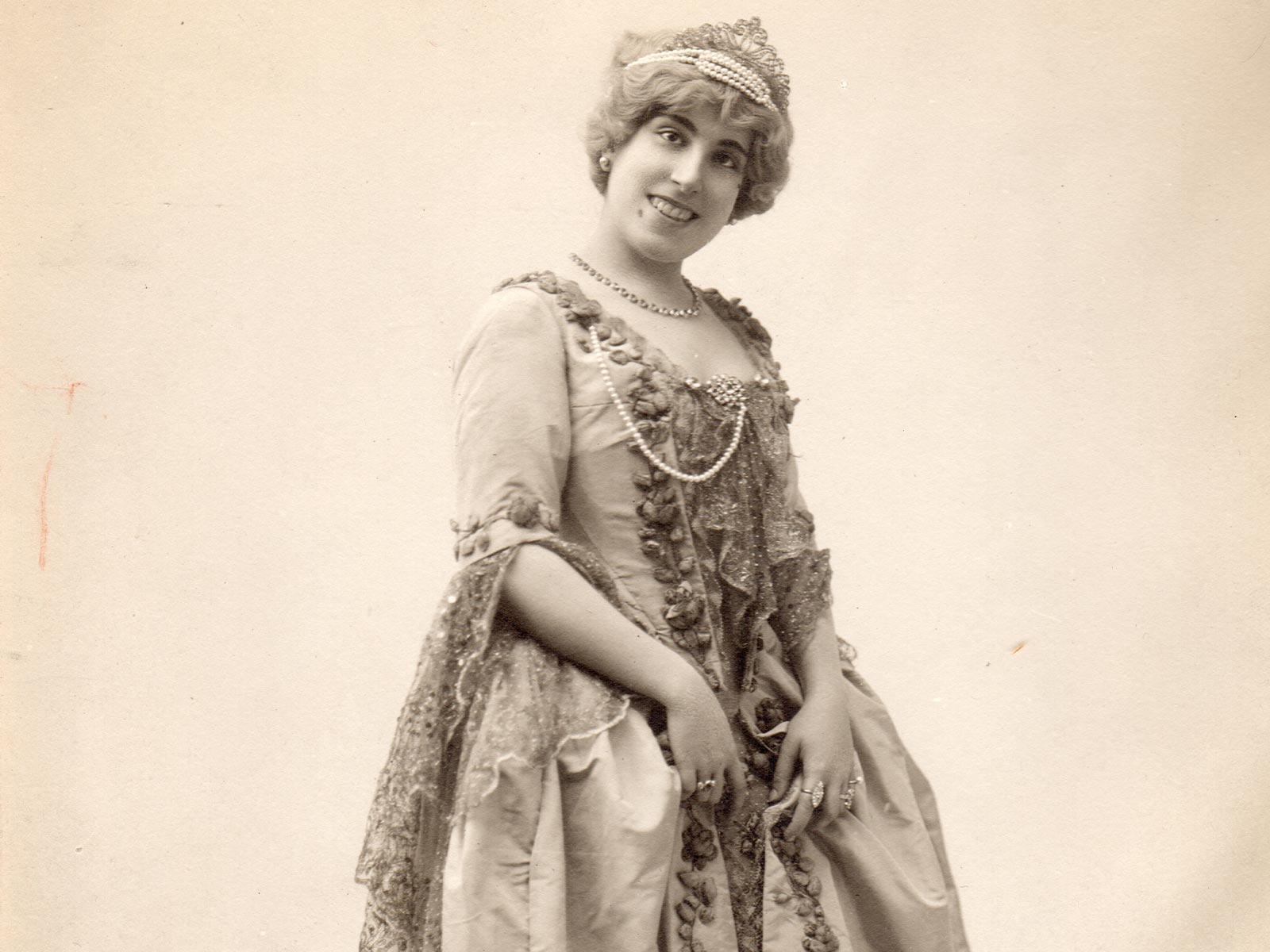 In 1910, the Met made its first tour to Europe, where a brilliant company of artists under Arturo Toscanini's direction played for five and half weeks at the Théâtre du Châtelet. Puccini's Manon Lescaut was given its first performance in the French capital under Toscanini's baton, with a cast that included Caruso and the company debut of Lucrezia Bori (pictured above), who would be one of the Met's leading sopranos until her retirement in 1936. Perhaps less colorful a personage than Cavalieri, Bori nevertheless triumphed. "Miss Bori's Manon has established her without further ado among the most interesting members of the Metropolitan company," said the Evening Globe, when the new production was given in New York on Opening Night in 1910.
Despite the title, Manon Lescaut has often tended to be a special vehicle for great tenors. Not only does des Grieux have two memorable arias in Act I, and the magnificent duet with Manon in Act II, but something like a quasi-mad scene ("No, pazzo son!") at the finale of Act III, which frequently brings down the house. Caruso had a smashing success in that 1910 run, "the beauty of his singing throughout the evening and his magnificent sincerity … were irresistible," said the Globe critic, and the tenor kept the role in his repertory almost to the end of his career. Giovanni Martinelli and Beniamino Gigli (pictured above) followed in Caruso's footsteps with their own acclaimed portrayals, usually partnered by Bori, Frances Alda, or Claudia Muzio. Legendary artists like these made the teens and '20s a golden era for Manon Lescaut.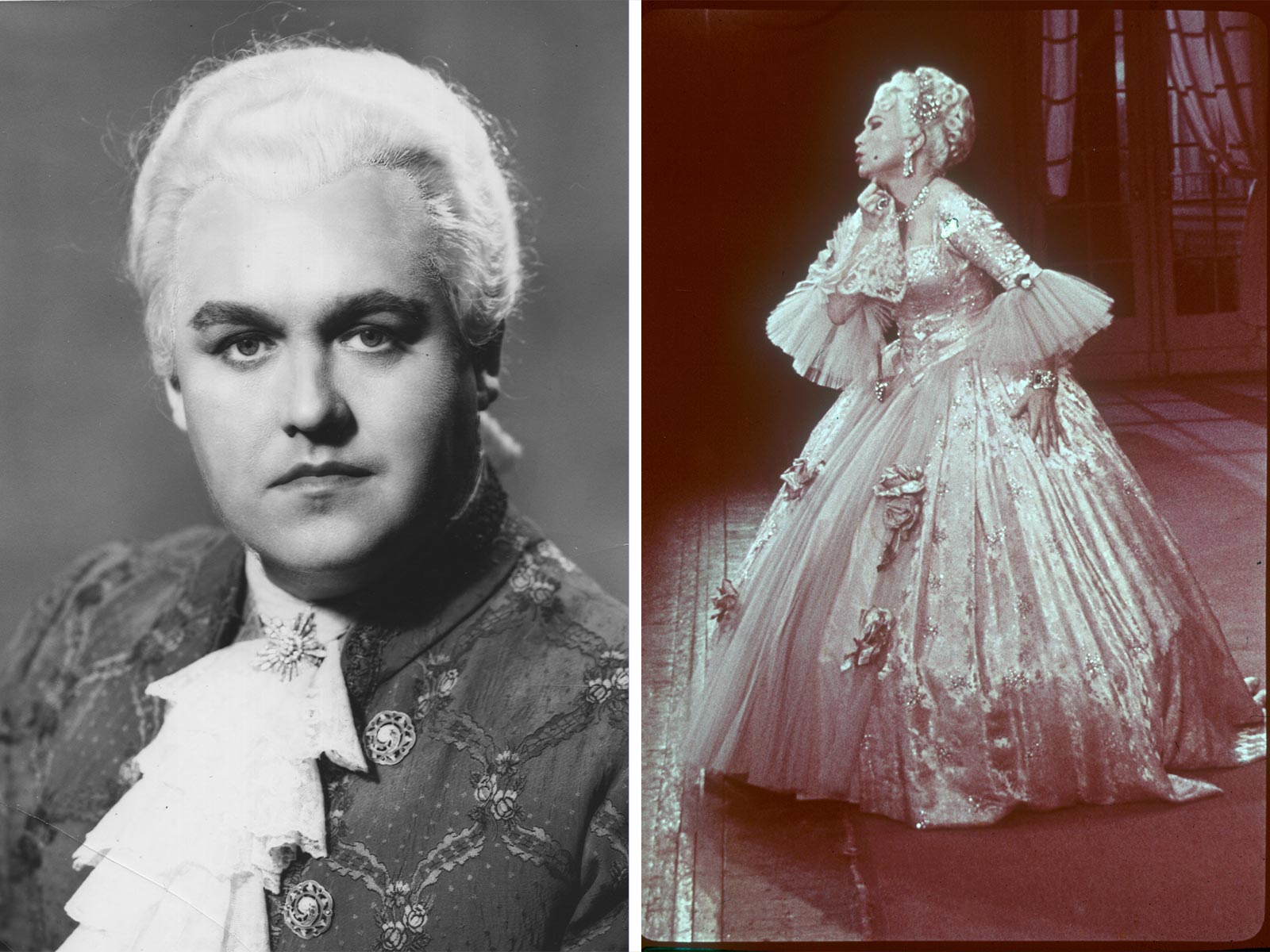 After 1929, the opera disappeared from the Met repertory for 20 years, returning in 1949 in a new production by Herbert Graf (pictured at the top of this page), conducted by Giuseppe Antonicelli. Jussi Björling was a worthy successor to the legendary tenors who proceeded him as Des Grieux, and American soprano Dorothy Kirsten extended the tradition of casting a lyric voice, such as Bori or Alda, as Manon. (Björling and Kirsten are pictured above.) Puccini had remarked about Bori whom he heard with the Met in Paris, "Little Bori was exquisite, and her voice, which had seemed a shade immature and small, achieved such expansion in the theater that it rode the powerful Act III ensemble."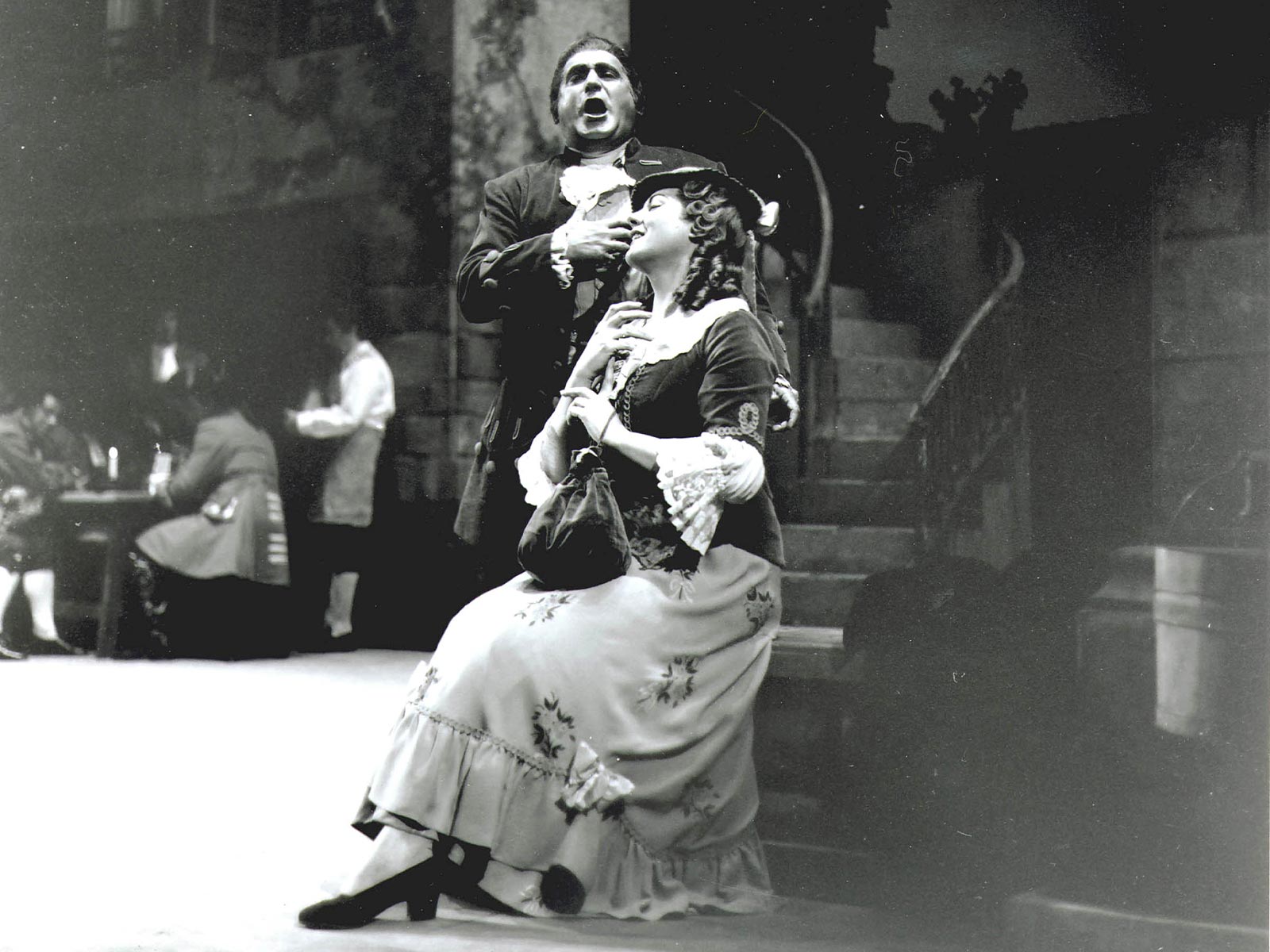 From 1949 to 1980, Manon's more dramatic side gained emphasis as larger voices took the title role, notably Renata Tebaldi, Raina Kabaivanska, and Leontyne Price. Robust tenor voices matched their soprano colleagues, such as those of Mario Del Monaco (in his 1950 Met debut), Richard Tucker, and Carlo Bergonzi. (Tebaldi and Tucker are pictured above.) Colorful timbres and full-voiced Puccinian passion often made for thrilling performances of Manon Lescaut. "When Renata Tebaldi and Richard Tucker are in the mood, they can give the most wildly exciting performances imaginable … and they did it again in this season's sixth performance of Manon Lescaut …" wrote a Musical America critic in 1960.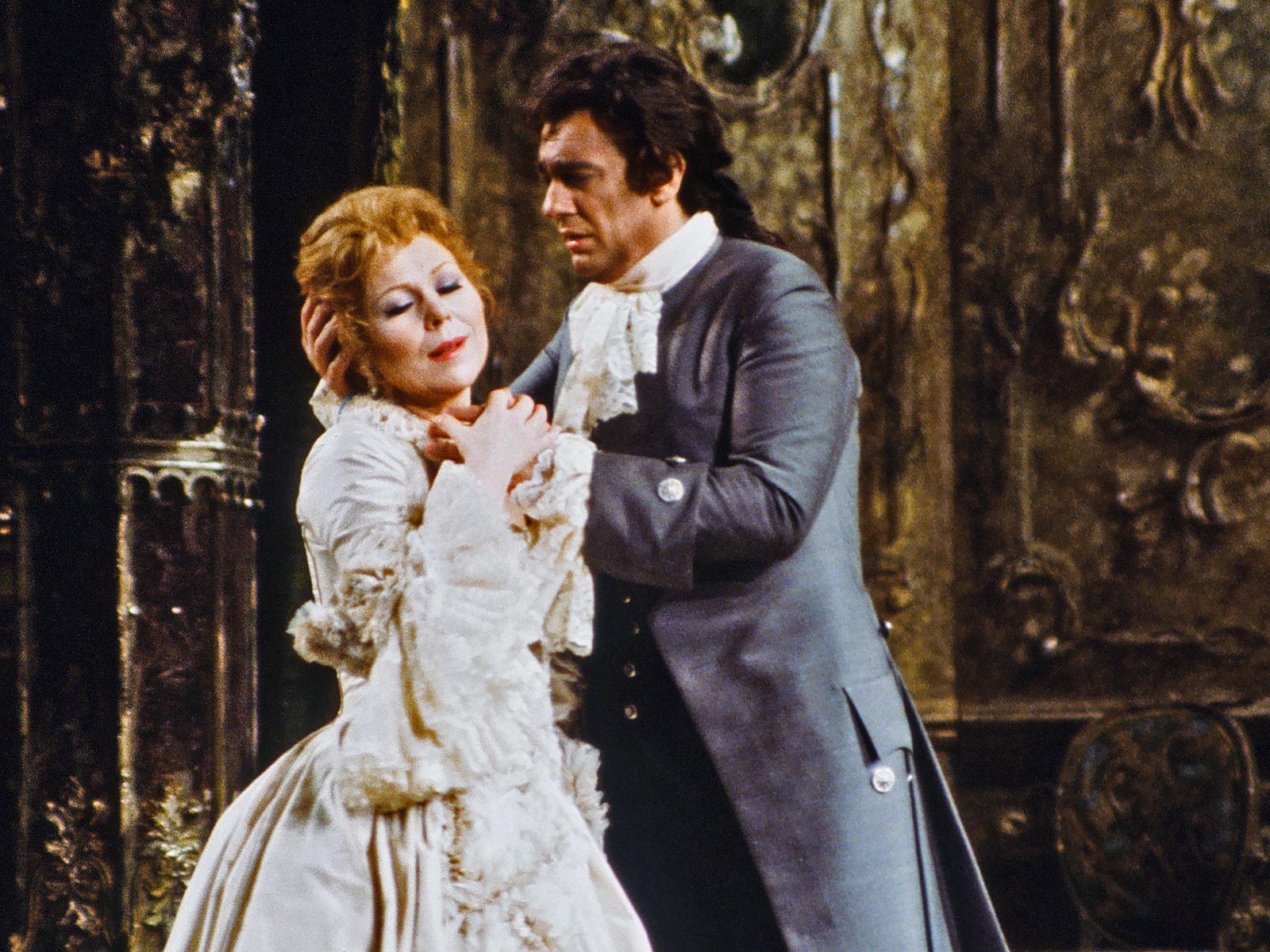 While the casts were often enthusiastically received, the 1949 staging had never been a favorite, and by 1980 a new production was in order. Conducted by James Levine, with Renata Scotto and Plácido Domingo as the romantic leads (the pair is pictured above), and directed by Gian Carlo Menotti with designs by Desmond Heeley, the new production was both musically impassioned and visually stunning. "The new Manon Lescaut had an old-style lushness and eye-filling realism that had the public in ecstasies," wrote Robert Jacobson in Opera News. The production was revived six times, with leading artists such as Mirella Freni, Teresa Zylis-Gara, Adriana Maliponte, Leona Mitchell, and Karita Mattila as Manon, and Ermanno Mauro, Peter Dvorsky, and Marcello Giordani as Des Grieux.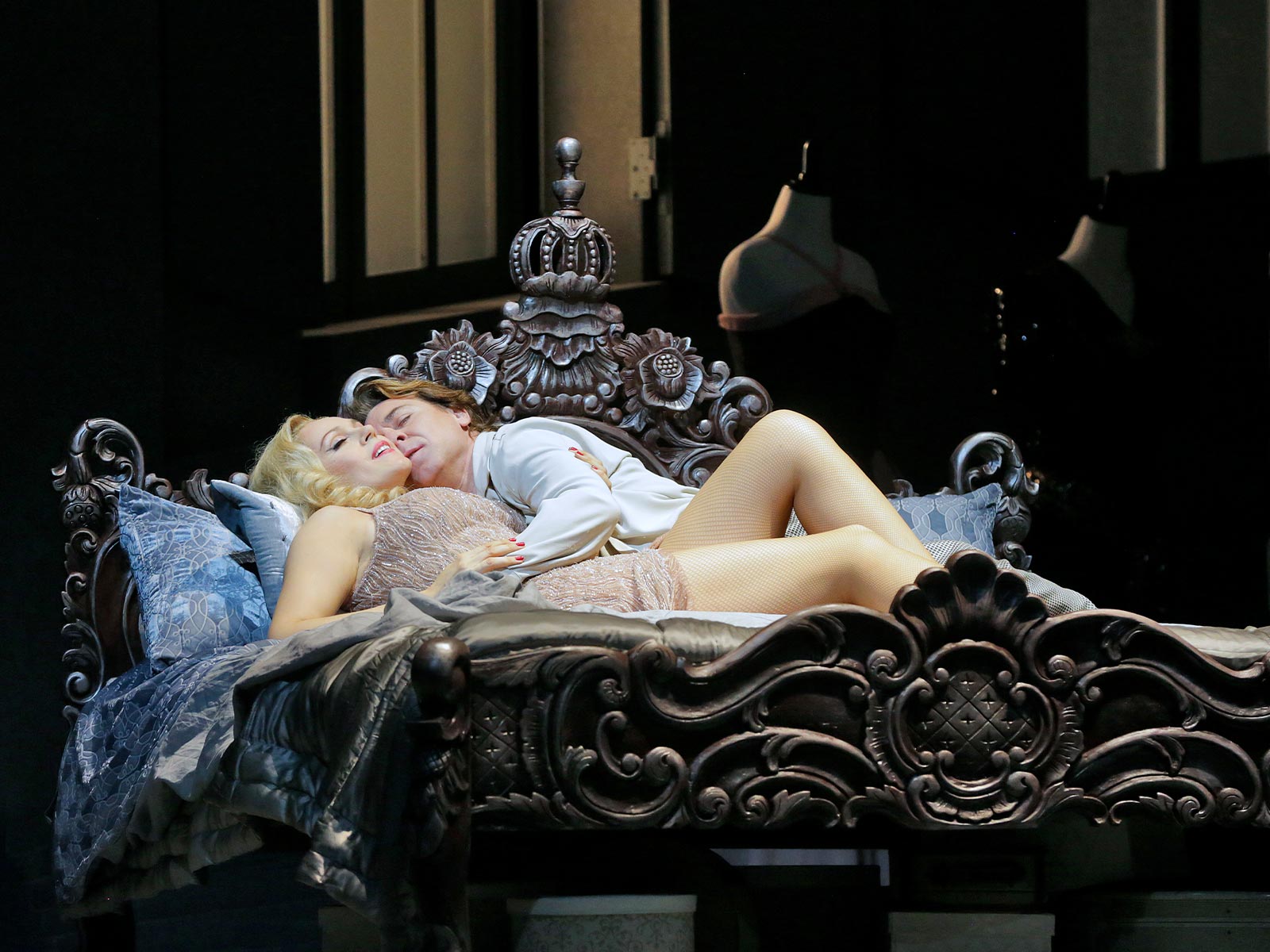 The Menotti/Heeley production held the Met stage even longer than its predecessor, but was finally replaced in 2016 by a staging directed by Richard Eyre and designed by Rob Howell (sets) and Fotini Dimou (costumes). Fabio Luisi conducted a cast that included Kristine Opolais as Manon and Roberto Alagna as Des Grieux (pictured above). The production was transmitted as part of the Met's Live in HD series on March 5, 2016. The following season, Anna Netrebko and Marcelo Álvarez sang the lead roles under the baton of Marco Armiliato.
Peter Clark is the Met's Director of Archives