From the Archives: Luisa Miller at the Met
By Peter Clark
In the Met's 1883­–84 inaugural season, three of Verdi's most popular operas—Rigoletto, Il Trovatore, and La Traviata—all composed within a couple of years of one another—were included in the repertory. Several years later, Aida and Un Ballo in Maschera made their first Met appearances (in German), and Verdi's final masterpieces, Otello and Falstaff, followed in 1891 and 1895, respectively. Although the century's greatest Italian composer wrote 26 operas in all, these seven works would form the rather paltry Verdi canon in the Met repertory (aside from four performances of his Ernani in 1903) until 1918.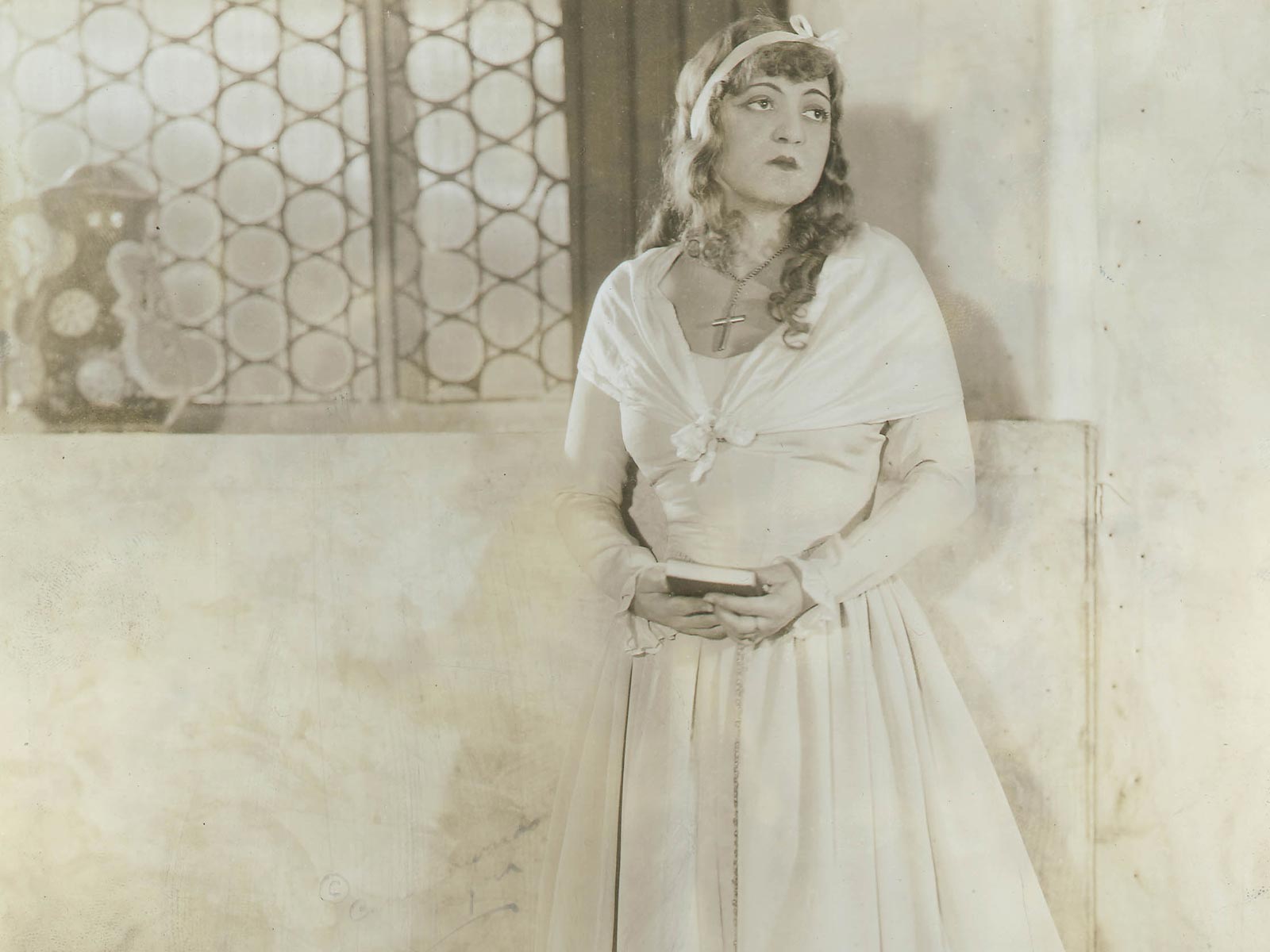 In that year, interest in Verdi's lesser-known works resulted from an astounding performance of his La Forza del Destino, headlined by idolized tenor Enrico Caruso and introducing a very young Italian-American soprano with one of the most stupendous voices ever heard at the Metropolitan: Rosa Ponselle (pictured above), who made perhaps the most spectacular debut in Met history. A mere 21 years old, she already displayed a voice so exceptional in timbre, power, and flexibility that the Met's general manager, Giulio Gatti-Casazza, immediately set to planning repertory that would take advantage of her talents. Her vocal qualities, along with a striking presence and strong dramatic instinct, made her the perfect interpreter of Verdi's exacting soprano roles. Following the sensational Forza, Gatti-Casazza programmed the Met premiere of Don Carlo in 1920, with Ponselle as Elisabetta, and revived Ernani for her in 1921. Then, in 1929, she starred in the title role of Luisa Miller in its Met premiere (pictured at the top of this page), with Giacomo Lauri-Volpi as Rodolfo, Giuseppe de Luca as Miller, and Tullio Serafin conducting. Despite the all-star cast, the opera itself failed to make an impression. "Of tunes there is no lack, but these, with some exceptions, are less capturable by memory than those of the better known operas of this composer … If it succeeds it will do so by virtue of a well sung performance, fortunately it received such a performance ..." wrote Lawrence Gilman in the New York Herald Tribune. Luisa Miller vanished from the Met repertory after only six performances.
It was a new production in 1968 that finally established Luisa Miller's reputation at the Met. Since then, it was revived in five seasons, given a new production in 2001, and revived twice more for a total of 97 performances to date.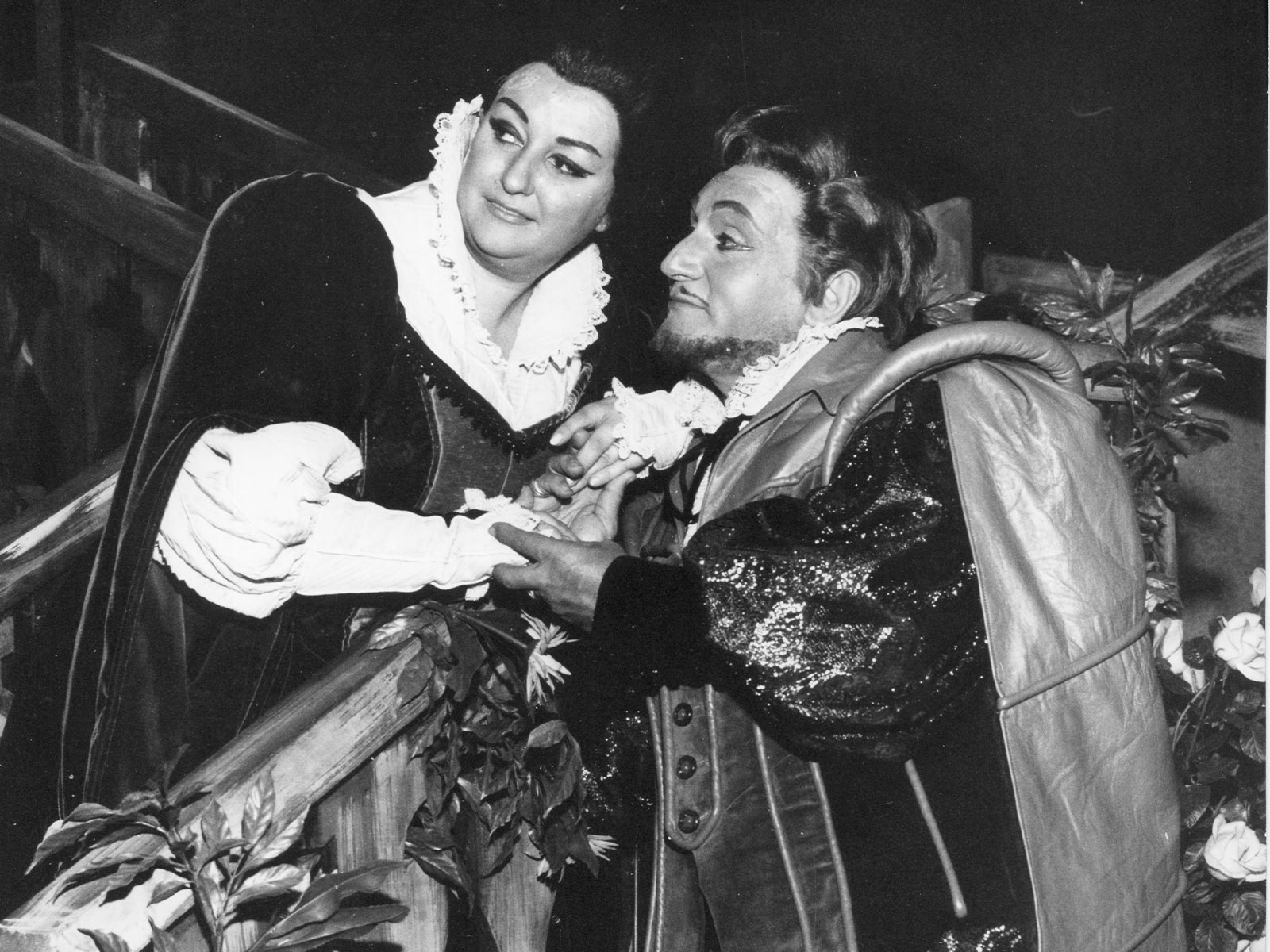 Abundant star power contributed to the success of Luisa Miller in 1968, beginning with Montserrat Caballé in the title role (pictured above with Richard Tucker. The Spanish soprano had created a sensation in 1965 with a concert performance of Donizetti's Lucrezia Borgia at Carnegie Hall, and the Met rushed to sign her for a debut that same year, in a single performance as Marguerite in Faust. For 1967–68, the Met engaged her for two high profile assignments: a season opening La Traviata in September and the new production of Luisa Miller in February. Though critics remained reserved about her dramatic abilities, Caballé elicited praise for her vocal attributes, particularly her astounding ability to float high notes softly. Richard Tucker, by then a veteran tenor, won high praise for his Rodolfo, and the young Sherrill Milnes as Miller proved himself the new Verdi baritone in the Met's stable of stars. The dynamic American maestro Thomas Schippers conducted the production, which was directed by Nathaniel Merrill, designed by Attilio Colonello, and was widely seen as a success.
The 1979 revival was televised nationally and boasted another cast of renowned Verdi interpreters: Renata Scotto and Plácido Domingo, again Milnes, and conductor James Levine. Other revivals of the 1968 production featured artists such as Carlo Bergonzi, José Carreras, Cornell MacNeil, Aprile Millo, James Morris, Leo Nucci, Luciano Pavarotti, Paul Plishka, and Katia Ricciarelli.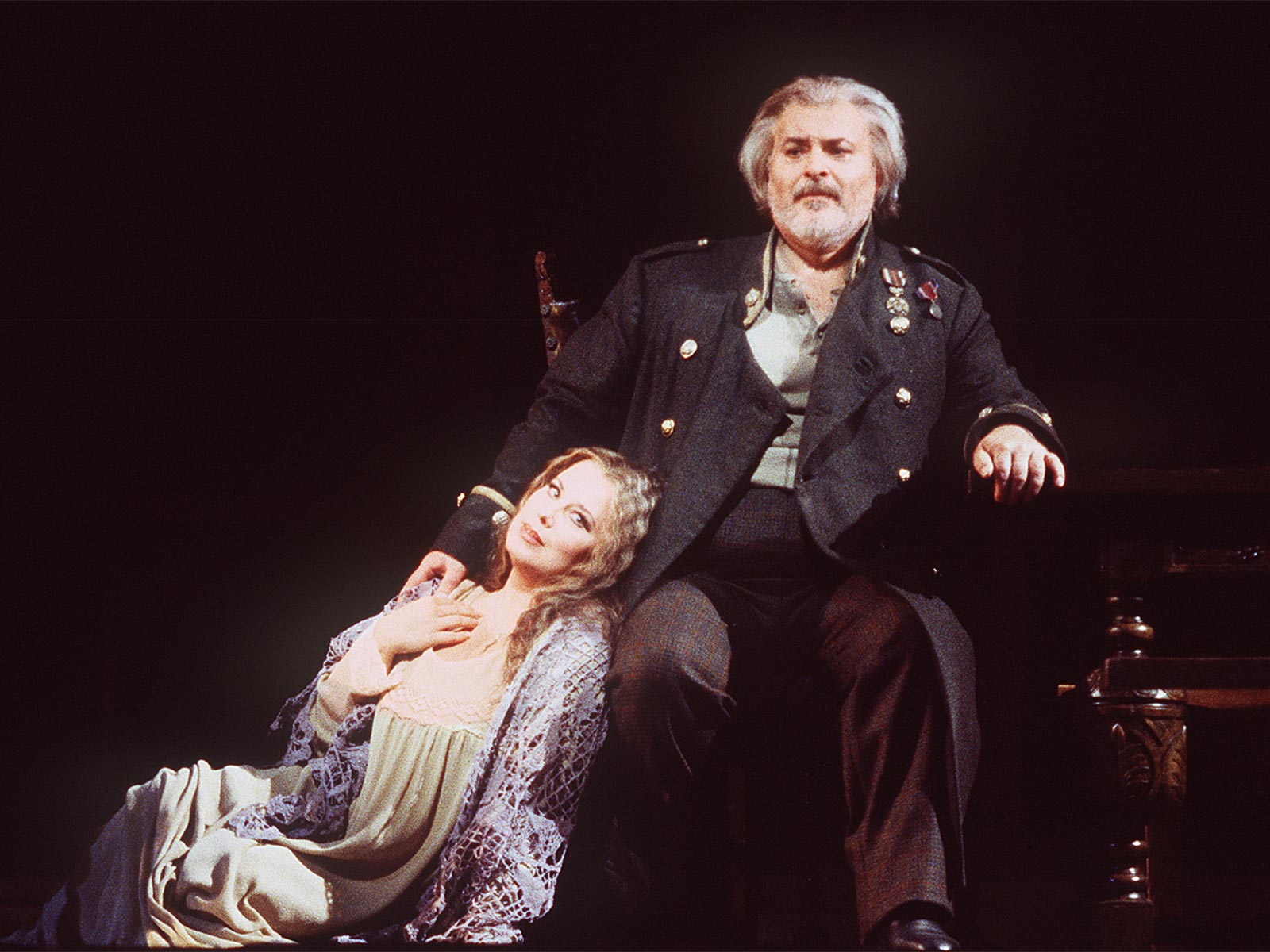 A new production by Elijah Moshinsky premiered in 2001, again conducted by Levine, with Marina Mescheriakova in the title role, Neil Shicoff as Rodolfo, and Nikolai Putilin as Miller. (Mescheriakova and Putilin are pictured above.) The sets, by Santo Loquasto, set the opera in grimy, industrialized 19th-century England. Revived in 2018, this production, starring Sonya Yoncheva, Piotr Beczała, and Domingo, this time as Miller, and conducted by Bertrand de Billy, was transmitted live in HD to theaters around the world.
Peter Clark is the Met's Director of Archives.