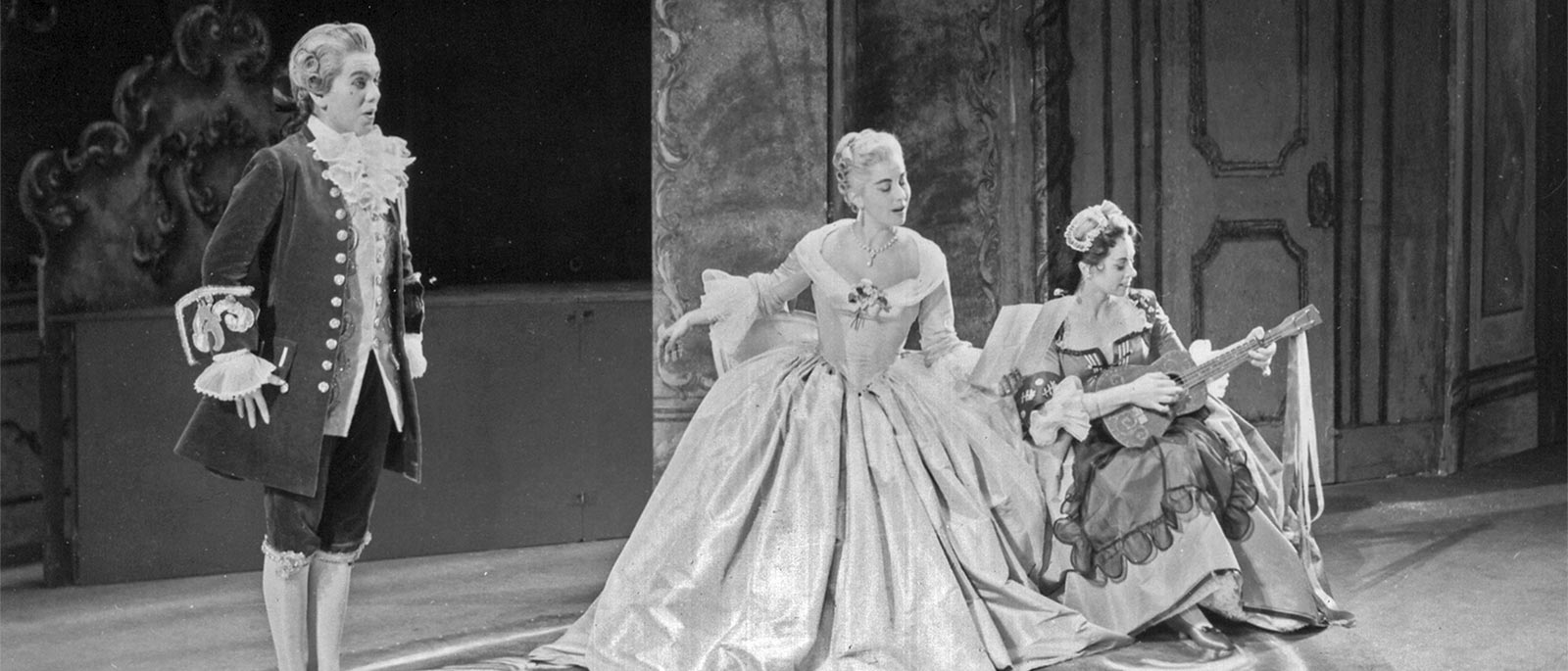 From the Archives: Le Nozze di Figaro at the Met
By Peter Clark
An acknowledged masterpiece of the opera canon, Mozart's Le Nozze di Figaro today holds a prominent place in the Metropolitan Opera's repertory. It was not always so. In the Met's early years, Mozart's operas were revered but were not popular box office draws. Operatic tastes of the time tended to fall into two categories: partisans of Italian and French opera who prized melodic expression, vocal prowess, and superstars like Adelina Patti, Nellie Melba, or Jean de Reszke, and "modernists" who idolized Wagner and his works as the ne plus ultra of dramatic-musical art. Don Giovanni alone among Mozart's works slipped in between these factions as an undisputed musical masterpiece that afforded plenty of opportunity for vocal display, and it was the only Mozart opera included in the Met's first season in 1883.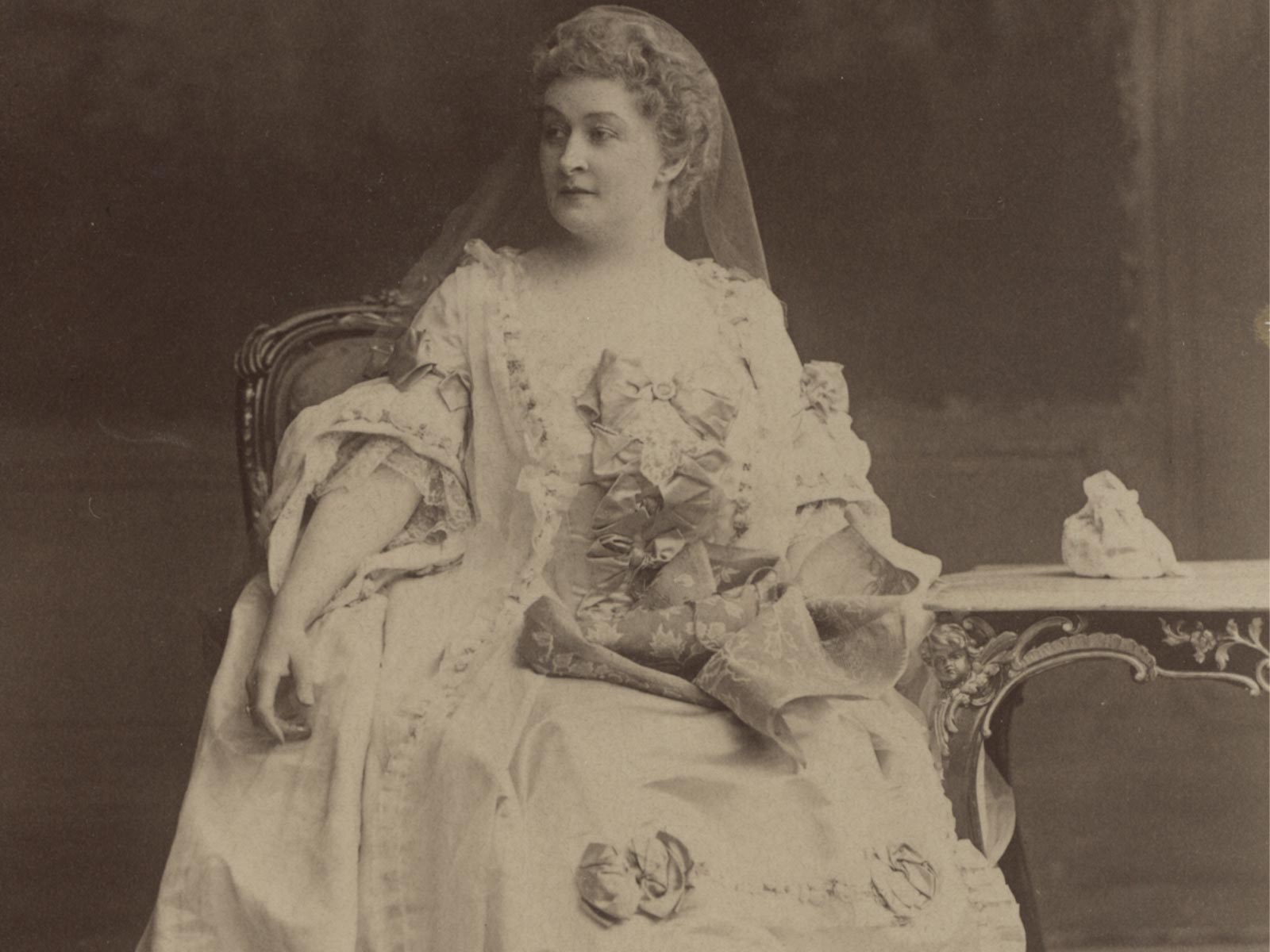 Le Nozze di Figaro arrived at the Met in 1894 with a cast of storied singers that somewhat inverted our modern ways of distributing the leading roles. Lillian Nordica must have been one of the few famous Isoldes to also sing Susanna. Emma Eames (pictured above) was in her element as the Countess, but the baritone Mario Ancona sang Figaro, while bass Edouard de Reszke took the part of the Count, the opposite of how the male leads are generally cast. One reviewer noted that "few operas on the contemporaneous list are less familiar to the American public," but found that "musically, it is refreshment to the soul." Le Nozze di Figaro played three times at the Met that season and another four on tour. It returned for handfuls of performances later in the decade and around the turn of the century, before it was given a new production in 1908 under the baton of Gustav Mahler. Mahler was considered a Mozart specialist, as was his Susanna, Marcella Sembrich, who, along with the immensely popular Geraldine Farrar—showing off her slim figure as Cherubino—gave Nozze real allure that season. But after brief revivals for a few performances in 1917 and 1918, Mozart's comedy disappeared from the Met for the next 22 years.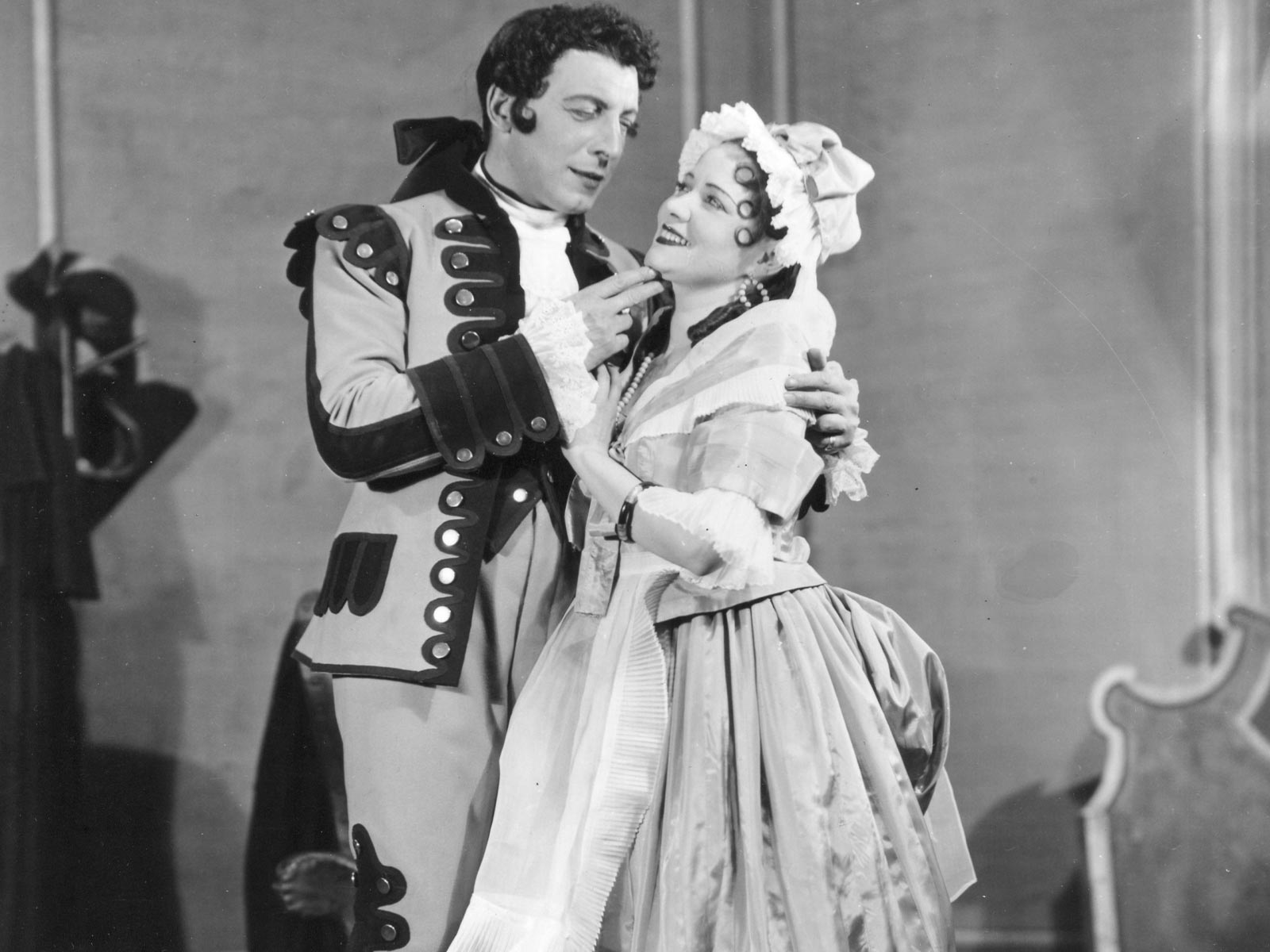 A new production in 1940 brought Le Nozze di Figaro back, under the baton of Ettore Panizza and with a cast of singers who would become closely associated with their roles for the rest of the decade: Ezio Pinza as Figaro, Bidú Sayão as Susanna, John Brownlee as the Count, and Risë Stevens as Cherubino. (Pinza and Sayão are pictured above.) From this time forward, Nozze was a frequent presence in Met seasons, with many memorable casts including artists renowned for their Mozart interpretations, such as singers Eleanor Steber, Cesare Siepi, Jarmila Novotna, Lisa della Casa, Kiri Te Kanawa, Hermann Prey, and conductors Karl Böhm, Fritz Busch, and Bruno Walter.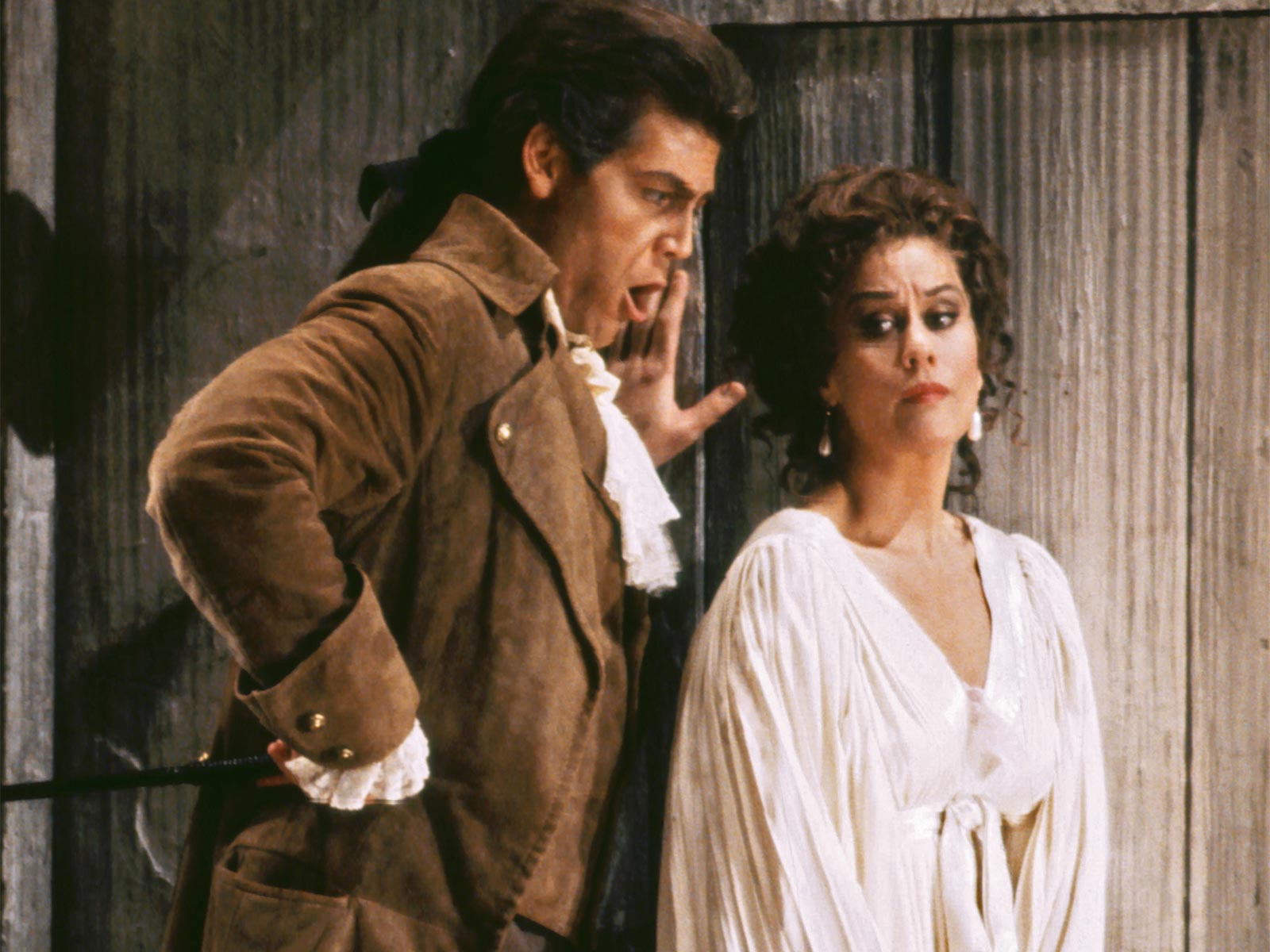 New productions were mounted at regular intervals: In 1959, actor Cyril Ritchard directed a staging designed by Oliver Messel (pictured at the top of this page), and in 1975, director Günther Rennert and designer Robert O'Hearn teamed up for Nozze. The 1985 production by Jean-Pierre Ponnelle became the first Met telecast of the opera, conducted by James Levine and with a cast that included Carol Vaness, Kathleen Battle, Frederica von Stade, Thomas Allen, and Ruggero Raimondi. Frequent revivals over the next 17 years featured such artists as Kiri Te Kanawa, Elisabeth Söderström, Dawn Upshaw, Hei-Kyung Hong, José van Dam, Samuel Ramey, Ferruccio Furlanetto, James Morris, and the Met debuts of Thomas Hampson, Renée Fleming, and Bryn Terfel. (Te Kanawa and Hampson are pictured above.)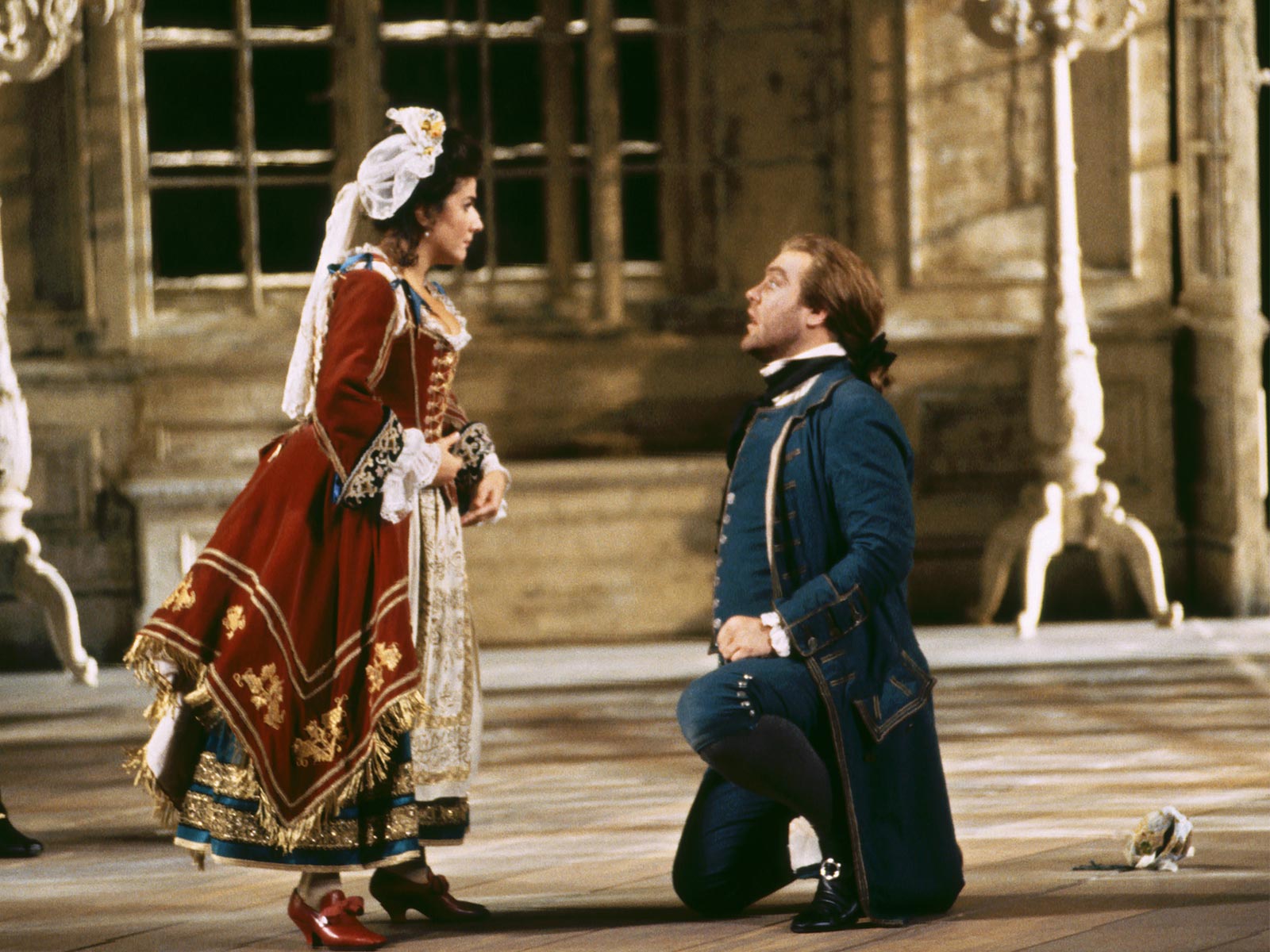 British director and polymath Jonathan Miller directed a new production in 1998 that emphasized the decaying aristocratic world the Almavivas inhabited. Levine conducted, with most of the leading roles taken by artists already renowned for their interpretations, including Fleming as the Countess, Terfel as Figaro, Dwayne Croft as the Count, and Susanne Mentzer as Cherubino. Cecilia Bartoli sang Susanna for the first time at the Met and at some performances substituted alternate pieces for her two well-known arias. (Bartoli and Terfel are pictured above.) Though the substituted arias had been composed by Mozart for the 1789 Vienna revival of Nozze, Bartoli's innovation created a furor in New York when Miller denounced the practice in the press.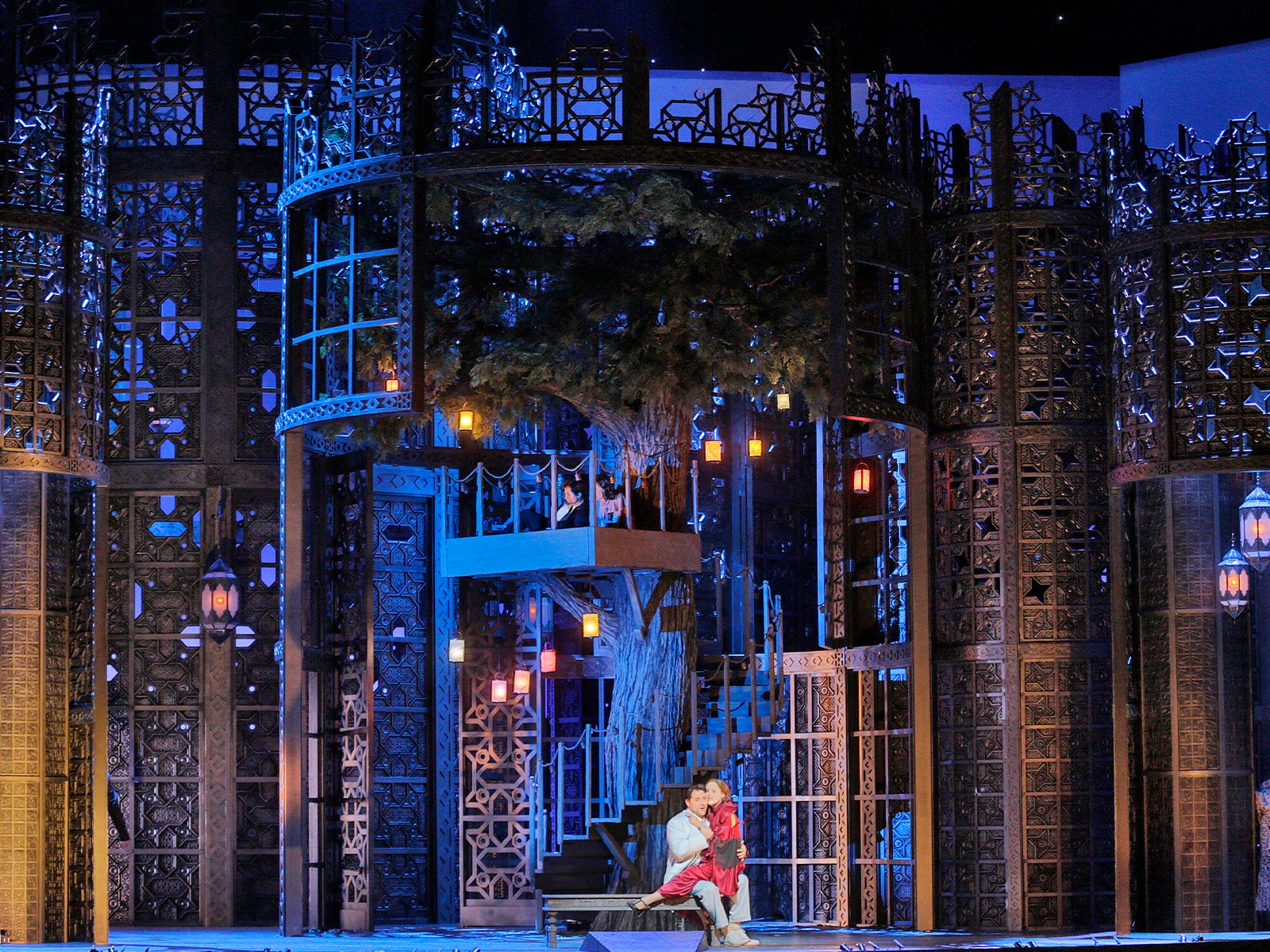 Subsequent performances of the 1998 production also featured important debuts: Peter Mattei and Soile Isokoski in 2002, Dorothea Röschmann and Anja Harteros in 2003, Joyce DiDonato in 2005, and Alice Coote in 2006. The current production by Richard Eyre (pictured above), designed by Rob Howell, premiered on Opening Night of the 2014–15 season and was simultaneously broadcast on radio, streamed on the internet, and simulcast to screens in Times Square and on Lincoln Center Plaza. Again under Levine's baton, the cast featured Ildar Abdrazakov in the title role, and Marlis Petersen, Amanda Majeski (in her Met debut), Isabel Leonard, and Peter Mattei in other lead parts.
Peter Clark is the Met's Director of Archives