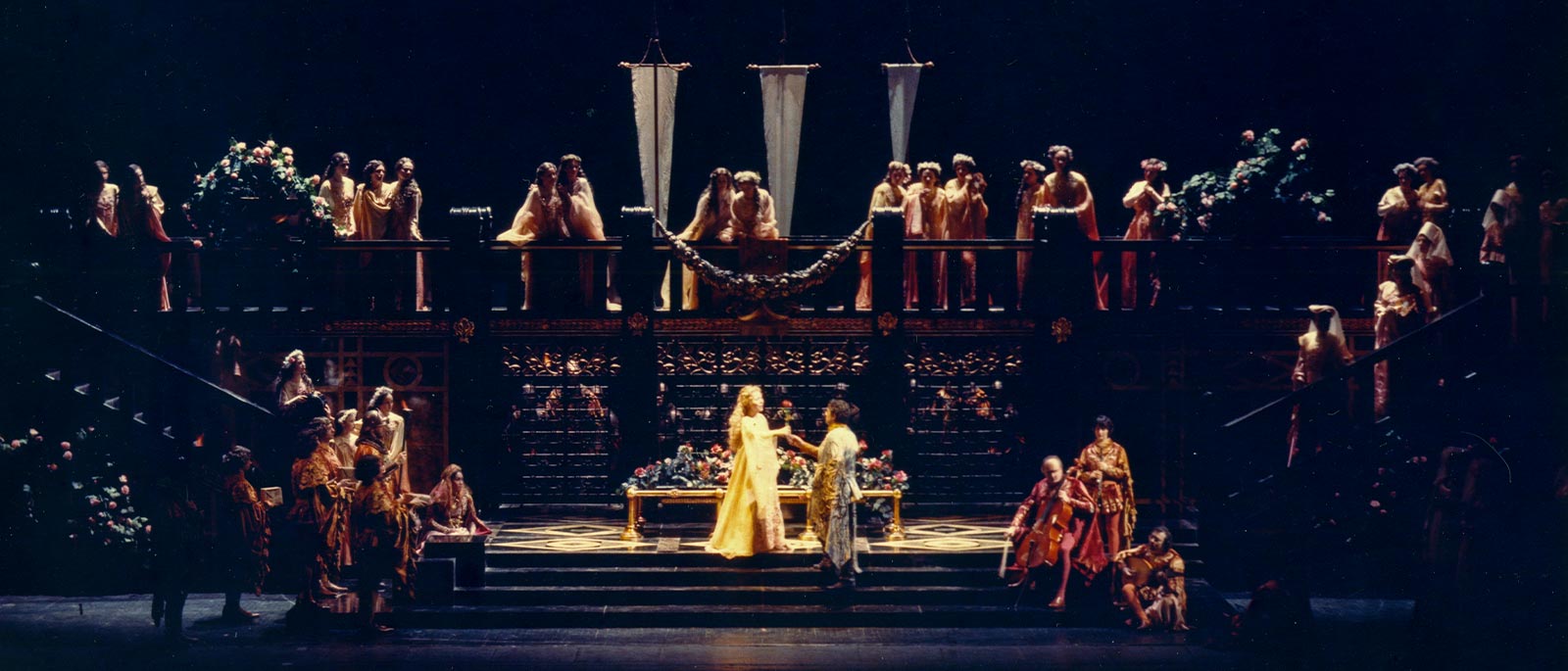 From the Archives: Francesca da Rimini at the Met
By Peter Clark
When the Metropolitan Opera opened its ravishing new production of Zandonai's Francesca da Rimini as a novelty of the 1983–84 centennial season, probably no one in the audience would remember the opera's 1916 company premiere. Giulio Gatti-Casazza, the Met's General Manager from 1908 to 1935, made it a priority to add new works to repertory, both older pieces that had been ignored and recently premiered operas by living composers. In his 28 years with the company, the longest of any General Manager, Gatti-Casazza added either world, American, or Met premieres (and usually several of them) to the repertory every season. Of course, from our standpoint today, it seems an easy decision to perform contemporary operas in an era when Giacomo Puccini and Richard Strauss were alive and active. But Gatti-Casazza went much farther afield than the most famous names and the traditional opera breeding grounds. While he brought many newly minted Italian, French, and German operas, he also included Russian, Czech, and notably, American works for the first time at the Met.
Italy in Gatti-Casazza's day was still producing an important stream of opera composers. The chief verismo composers, Puccini, Mascagni, Leoncavallo, and Giordano, were still living and writing operas. The younger generazione dell'ottanta, so called because they had been born around 1880, had produced such talented composers as Riccardo Zandonai, Ottorino Respighi, Ildebrando Pizzetti, and Franco Alfano. Gatti-Casazza was in close contact with the opera scene in his native land and made a point of bringing new Italian works to the Met, including pieces by both the verismo composers and the "generation of the eighties" who followed.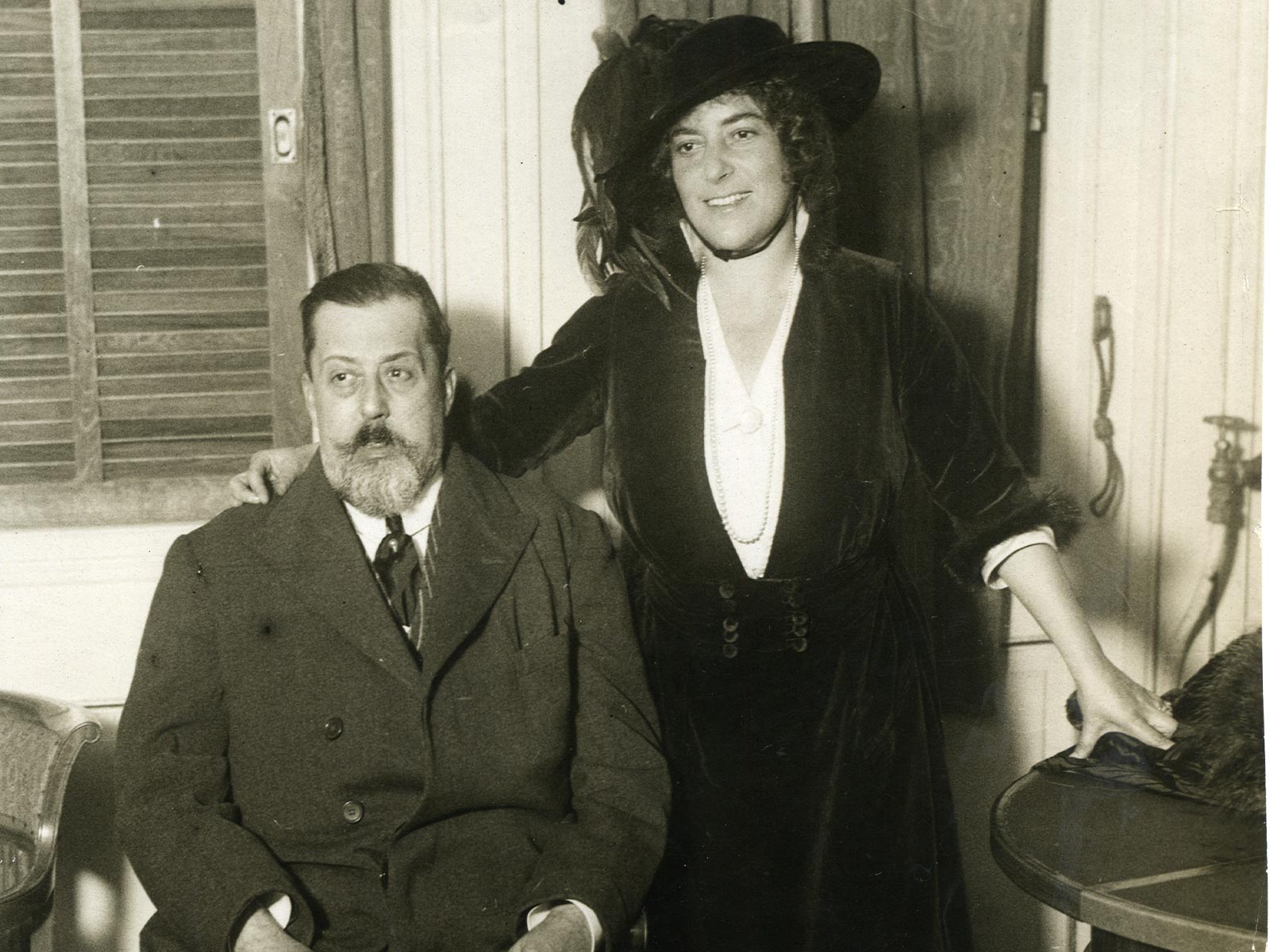 Riccardo Zandonai's most successful opera, Francesca da Rimini, premiered in Turin in 1914. Gatti-Casazza scheduled its Met premiere for 1916 with his wife, Frances Alda (pictured above with Gatti-Casazza), in the title role, Giovanni Martinelli as Paolo (pictured below, with Alda), and Pasquale Amato as Gianciotto. The production was first class for the time, with sets by Italian designer Mario Sala and Giorgio Polacco, who had recently succeeded Toscanini as the principal conductor of the Italian wing, on the podium.
A buxom redheaded New Zealander, Alda exhibited a large personality off stage as well as on and was a highly regarded singer well before her marriage. She had been trained by Paris's famed voice teacher Mathilde Marchesi, who gave her the stage name Alda, considered more appropriate for a diva than her birth name, Fanny Jane Davis. Despite her reputation, Alda lacked important qualities for the role of Francesca. Her voice was essentially too lyrical for Francesca's more dramatic moments and, more importantly, her vocal style did not fit Zandonai's music. While the composer's orchestrations showed heavy influence from Debussy and Wagner, his vocal line remained similar to that of the verismo composers, which is to say it was closely allied to the Italian language and demanded skills in both declamation and legato singing. The critic W. J. Henderson wrote of Alda, "She tried bravely to convey to the audience the experiences of a 'grande dame' whose world was overturned by the invasion of something elemental and, who suffered proper agonies before she was ready to throw discretion to the winds. The true Francesca was far more than this, yet Mme. Alda's own inadequate conception was beyond her histrionic abilities. She sang much of the music with good effect, but her voice was not equal to the heavier demands of the score." The tenor Martinelli as Paolo and the baritone Amato (pictured below right, with Angelo Badà as Malatestino), perhaps due to their native culture, were more successful, but the opera disappeared from the repertory after only two seasons.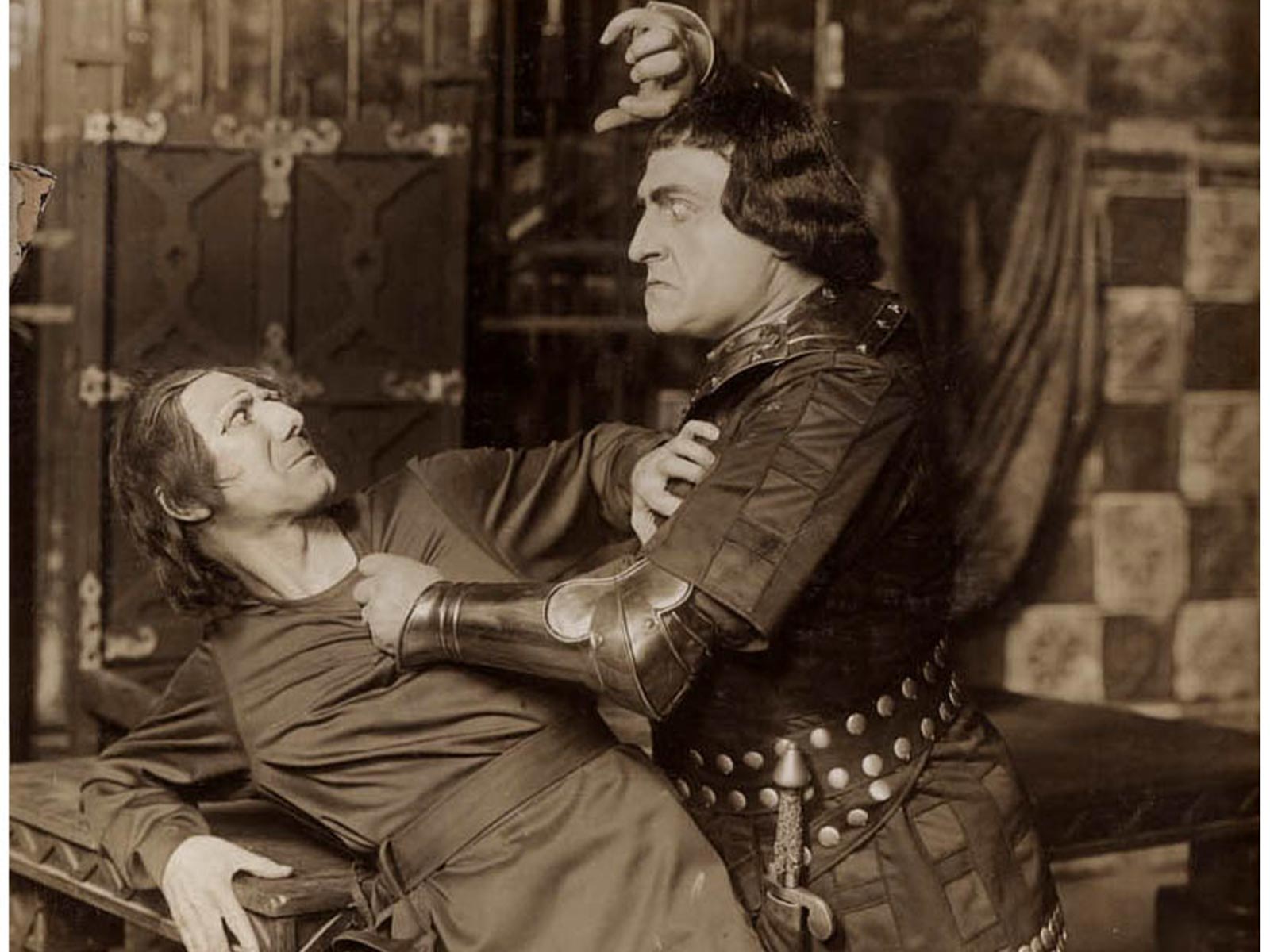 It was not until James Levine saw an opportunity to perform Francesca da Rimini with a soprano who had both the vocal style and histrionic ability required that the opera returned. Renata Scotto (pictured below), an Italian soprano whose early career was often in the shadow of the legendary Maria Callas, had a native grasp of both the vocal and dramatic style demanded by Zandonai's opera. Her stage magnetism was matched by that of Plácido Domingo, who would sing Paolo, and together they made an incandescent pair as the doomed lovers from Dante's Inferno, the basis of the opera's story.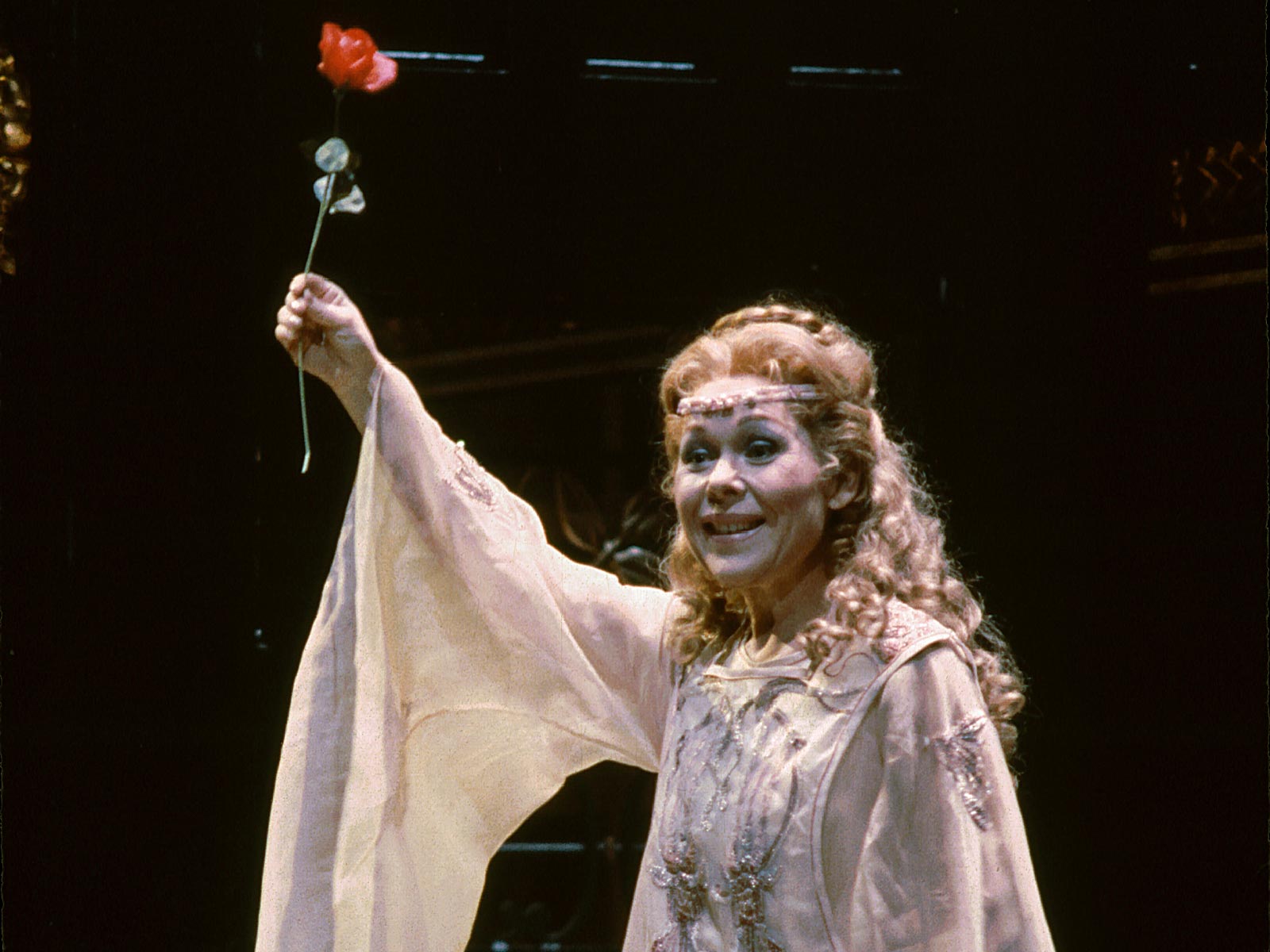 The 1984 production (pictured at the top of this page), conducted by Levine and directed by Piero Faggioni, was lavish, with breathtaking sets by Ezio Frigerio and elegant costumes by Franca Squarciapino that evoked both the grimness and colorful beauty of late-medieval Italy. Peter G. Davis, the erudite critic at New York magazine, gave an excellent analysis of the challenges that the opera posed and the success of its return;
"It must have taken some nerve on James Levine's part to engineer a new production of Riccardo Zandonai's Francesca da Rimini at the Metropolitan Opera. Even before the first performance, superior beings began to sniff. … the astonishing part about the Met's Francesca da Rimini is not so much the fact that it was done at all, but that it was treated so sensitively and with such a keen appreciation for the special requirements of verismo and a practically vanished performing tradition … As Francesca, Renata Scotto has found her ideal role, one that responds naturally to the fascinating chiaroscuro of her unusual timbre and vibrates with the dramatic intensity her special stage personality can generate when all is well, a great performance in a tradition that is now hers by right of training and temperament. Paolo is not an especially grateful part, but Plácido Domingo sang it glamorously, while Cornell MacNeil as the betrayed Gianciotto roared, appropriately enough, like a wounded animal … The main point is that the Met championed an underdog opera, threw its considerable resources behind it, and scored a creditable artistic achievement."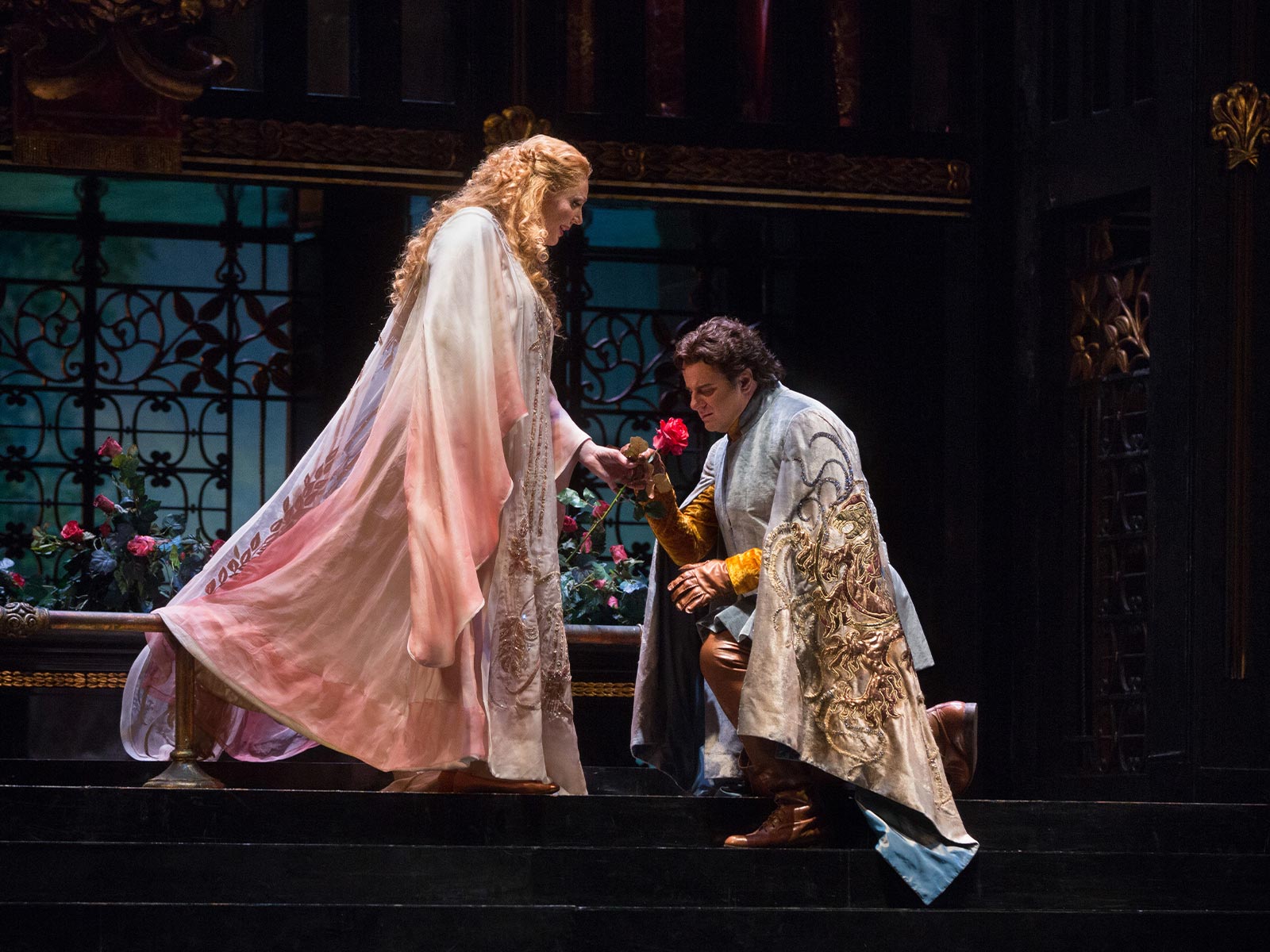 Francesca da Rimini returned to the Met repertory during the 1985–86 season, still with Scotto, then most recently in 2013, with Eva-Maria Westbroek (pictured above, with Marcello Giordani as Paolo) in the title role. It will probably never be a standard work, perhaps due to its very special challenges, but, when those are met, Zandonai's chef d'oeuvre can be a moving, riveting theatrical experience.
Peter Clark is the Met's Director of Archives.