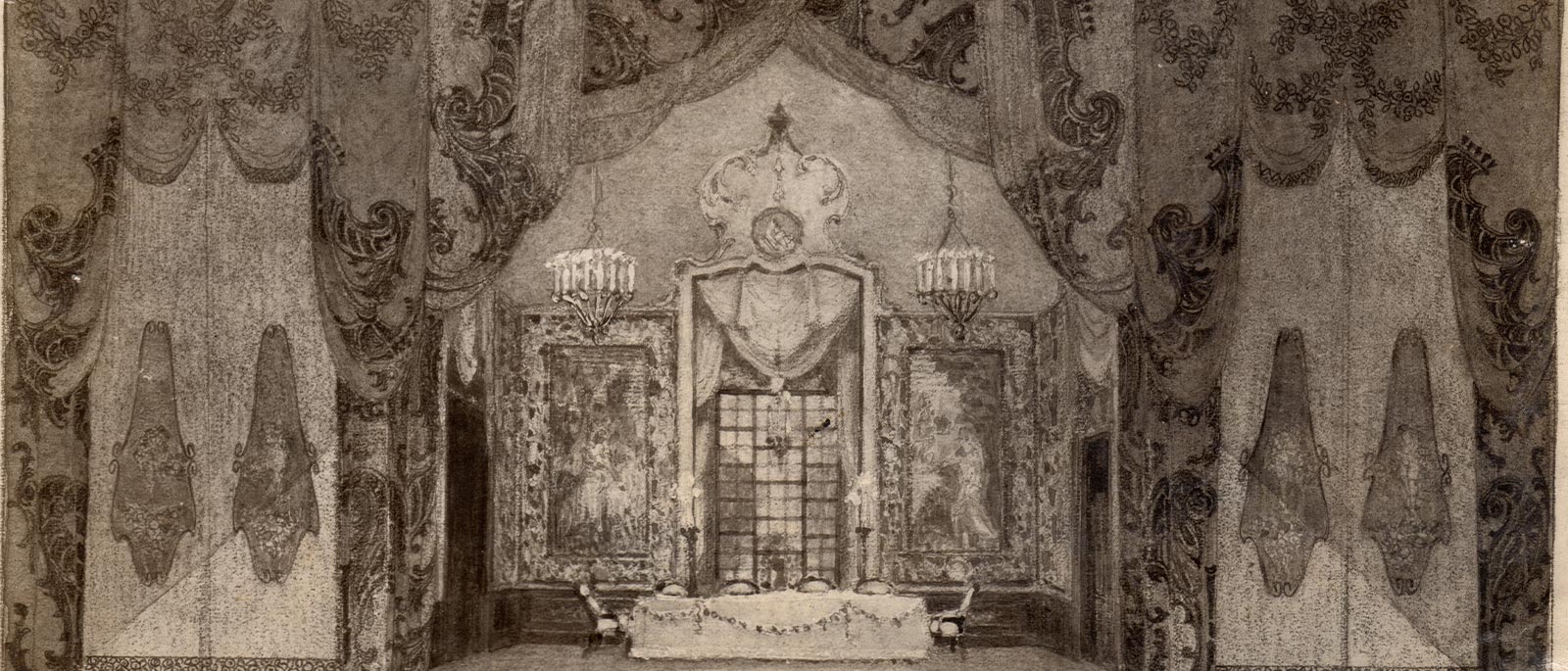 Così's U.S. Debut
While the Met presented Mozart's Don Giovanni and Le Nozze di Figaro during its first decade of operation, the composer's third creation with librettist Lorenzo Da Ponte, Così fan tutte, didn't arrive until 1922, when the company presented the opera's U.S. premiere. By Peter Clark
Long considered a secondary work in Mozart's operatic canon, Così fan tutte finally reached the Met's stage as a novelty of the 1921–22 season. It was not only the opera's first performance in the United States but the beginning of a turning point in the work's acceptance as a masterpiece worthy to stand alongside Don Giovanni and Le Nozze di Figaro.
Artur Bodanzky, chief conductor of the German repertory, led a cut-down version of the score that employed a "modified piano" substituting for a harpsichord to accompany the recitatives. Oscar Thompson of Musical America praised the cast—Florence Easton as Fiordiligi, Frances Peralta as Dorabella, Lucrezia Bori as Despina, George Meader as Ferrando, Giuseppe De Luca as Guglielmo, and Adamo Didur as Don Alfonso—for their performances of music "commonly regarded as too difficult for latter-day vocal technique."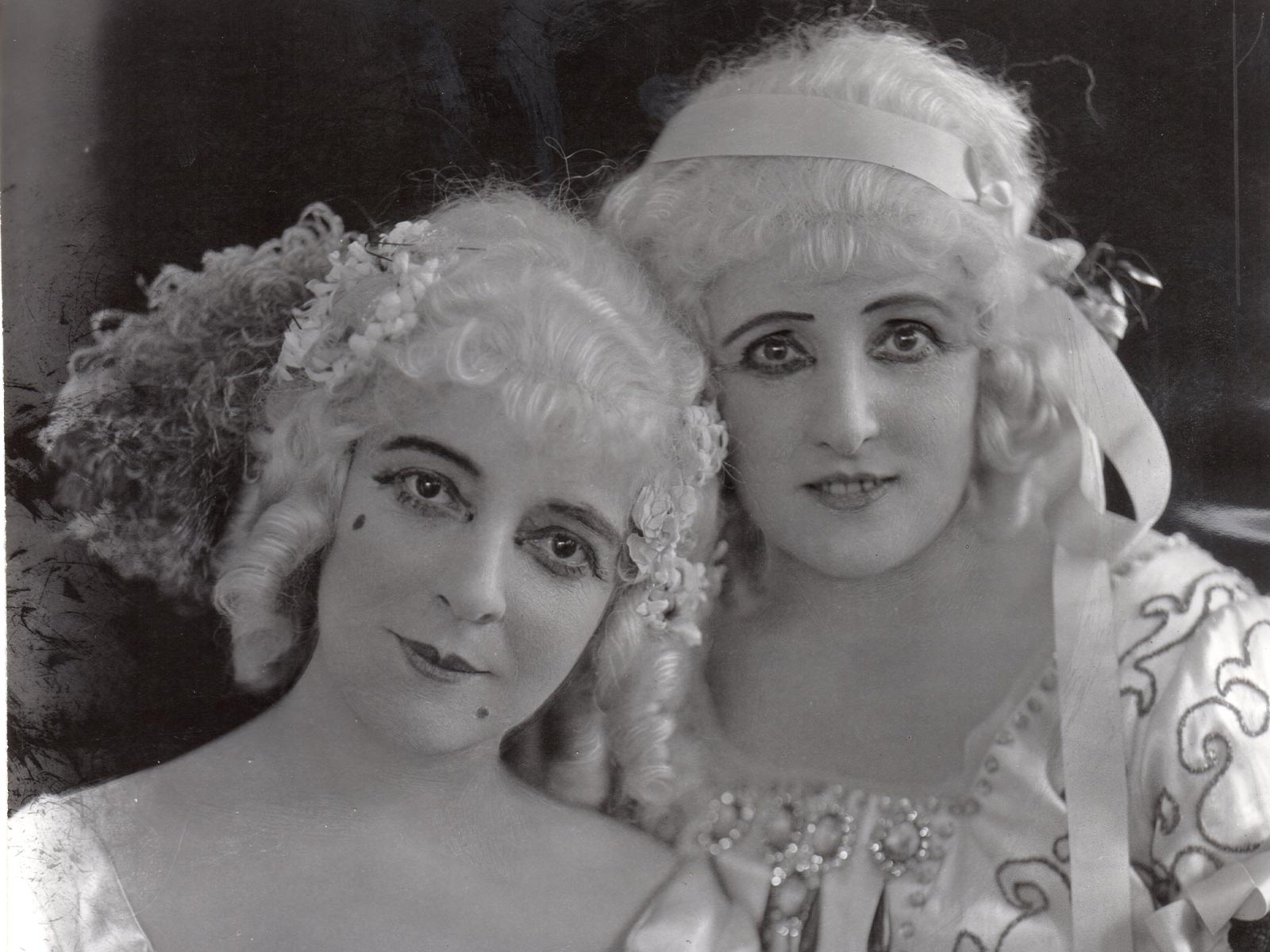 Peralta and Easton as Dorabella and Fiordiligi
In advance of the premiere, commentators warned that Così "does not rank among the chief products of the composer's genius" (Richard Aldrich, The New York Times). But the performance altered their views, with Aldrich admitting "the opera did not seem so bad last evening—in fact, it seemed wholly delightful." Eminent critic W. J. Henderson of The New York Herald cast aspersions on Lorenzo Da Ponte's libretto, as did every critic at the time, but praised "a vivacious and captivating performance of an opera brimming with farcical fun and streaming with melody."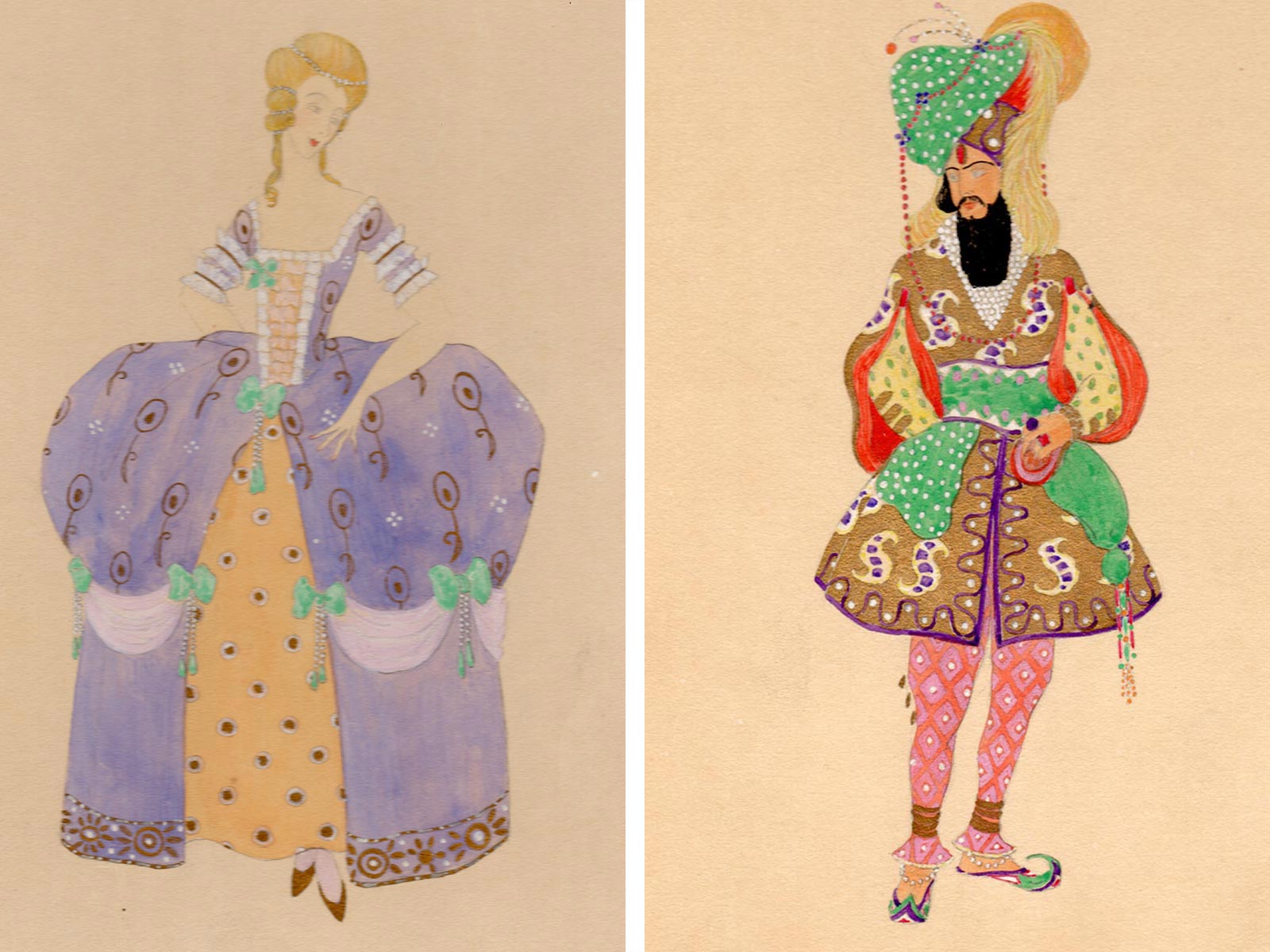 Gretel Urban's costume sketches for Fiordiligi and Guglielmo (in disguise)
With only twelve performances scattered over the succeeding decade, Così fan tutte had not yet captured the imagination of the Met audience, but its rehabilitation was launched. An English-language production by Alfred Lunt, starring Eleanor Steber and Richard Tucker, opened in 1951. Among those who appeared in this staging over the following years were Teresa Stich-Randall and Leontyne Price as Fiordiligi, Blanche Thebom as Dorabella, and Roberta Peters as Despina. This same production later moved to the Met's new Lincoln Center home, where it played in Italian with artists such as Teresa Stratas as Despina and Walter Berry as Don Alfonso. A new production, by Colin Graham, appeared in 1982 with Kiri Te Kanawa, Maria Ewing, Kathleen Battle, David Rendall, James Morris, and Donald Gramm. Revivals featured Pilar Lorengar, Hei-Kyung Hong, Ann Murray, Tatiana Troyanos, Håkan Hagegård, Thomas Hampson, and Cornell MacNeil.
In 1996, a new production starred Carol Vaness, Susanne Mentzer, Jerry Hadley, Dwayne Croft, Thomas Allen, and Cecilia Bartoli in her Met debut as Despina. Other notable appearances in this production included Renée Fleming, Dawn Upshaw, Susan Graham, and Paul Groves. James Levine was on the podium for the premieres of the latter two productions, conducting a combined 60 performances of Così over the course of his Met career.
The current staging, directed by Phelim McDermott, premiered in 2018, with Broadway veteran Kelli O'Hara as Despina, alongside Amanda Majeski, Serena Malfi, Ben Bliss, Adam Plachetka, and Christopher Maltman, conducted by David Robertson. Da Ponte, at long last, has been vindicated—as has Mozart.
Peter Clark is the Met's Director of Archives.