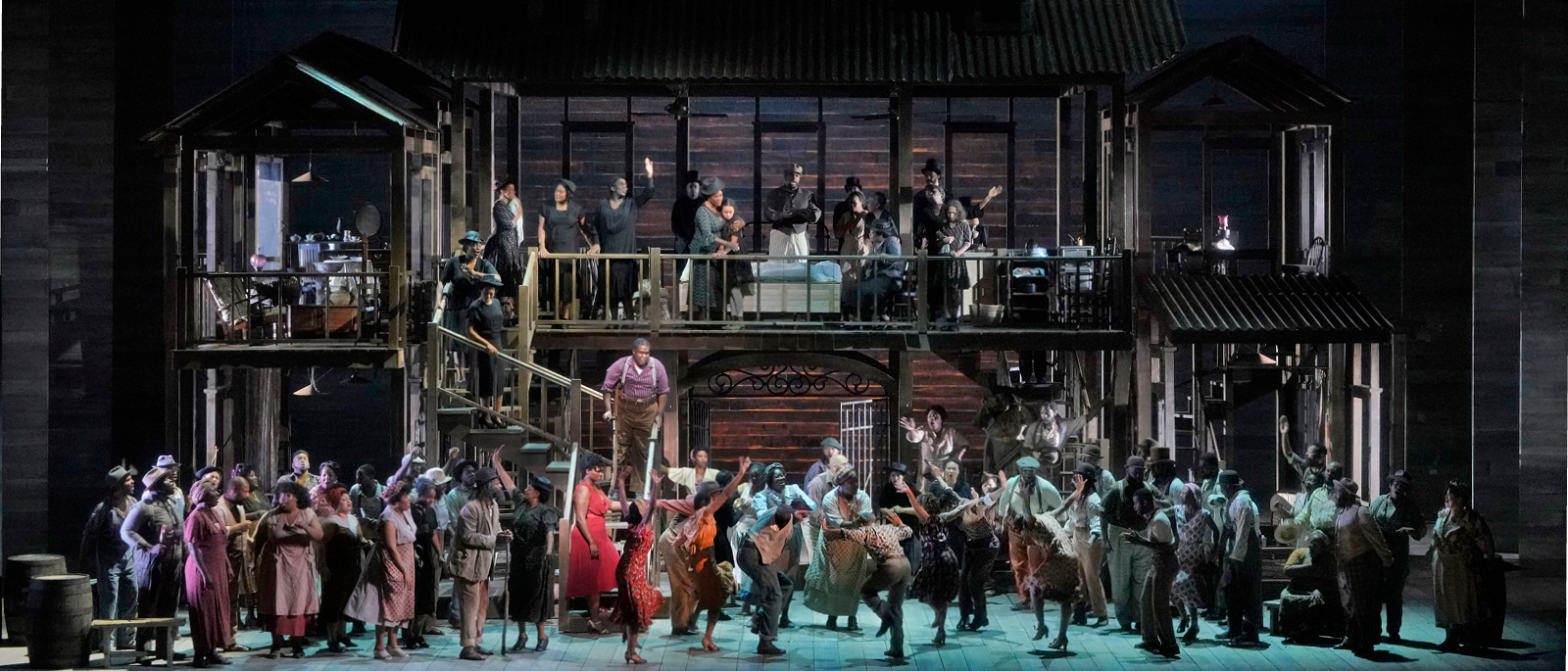 Confronting Issues and a New Met Production
The extraordinary successes of African Americans at the Met in the 1950s and 60s cleared a wide path for successive generations of artists. Black singers continued to be a vital force in the world of opera during the concluding decades of the 20th century, when such stars as Jessye Norman and Kathleen Battle electrified audiences, recorded widely, and achieved international recognition.
Today, a talented generation of prominent Black singers is in great demand from leading opera houses around the world. Nearly all the singers in the 2019–20 new production of Porgy and Bess had already appeared in a variety of major roles at the Met. In 2015, the Met discontinued the use of ethnic makeup for roles such as Otello and Aida, reigniting a profession-wide conversation about color-blind casting and the purposes of theatrical makeup. Meanwhile, the Met and other opera companies continue to grapple with the important issue of achieving greater diversity in their administrative staffs and boards.
Nearly 85 years after its world premiere and three decades after its first Met performances, Gershwin's Porgy and Bess remains a touchstone of American musical and theatrical art. Despite the controversies over its portrayal of African Americans, Porgy and Bess has endured and stimulated an ongoing examination of opera's connection to time, place, history, and perspective.
Blackface and Ethnic Makeup Reconsidered
Blackface (burnt-cork) makeup was used as a theatrical device as early as the 1500s in Europe and appeared in the earliest productions of Shakespeare's Othello. Use of the term "blackface" in America harkens back to the overt racism of blackface minstrelsy and its variations that were the dominant form of popular entertainment in America for nearly 100 years. In opera, the persistent use of theatrical makeup to darken or change performers' skin color has been an offensive reminder of the painful history of race in America and is emblematic of the complexities of contemporary responses to long-tolerated yet racist cultural and social conventions. In 2015, the Met announced that it would eliminate the use of ethnic makeup in all of its productions. The company acknowledges the harmfulness of the practice, that it is incompatible with the Met's values, and that the decision was long overdue.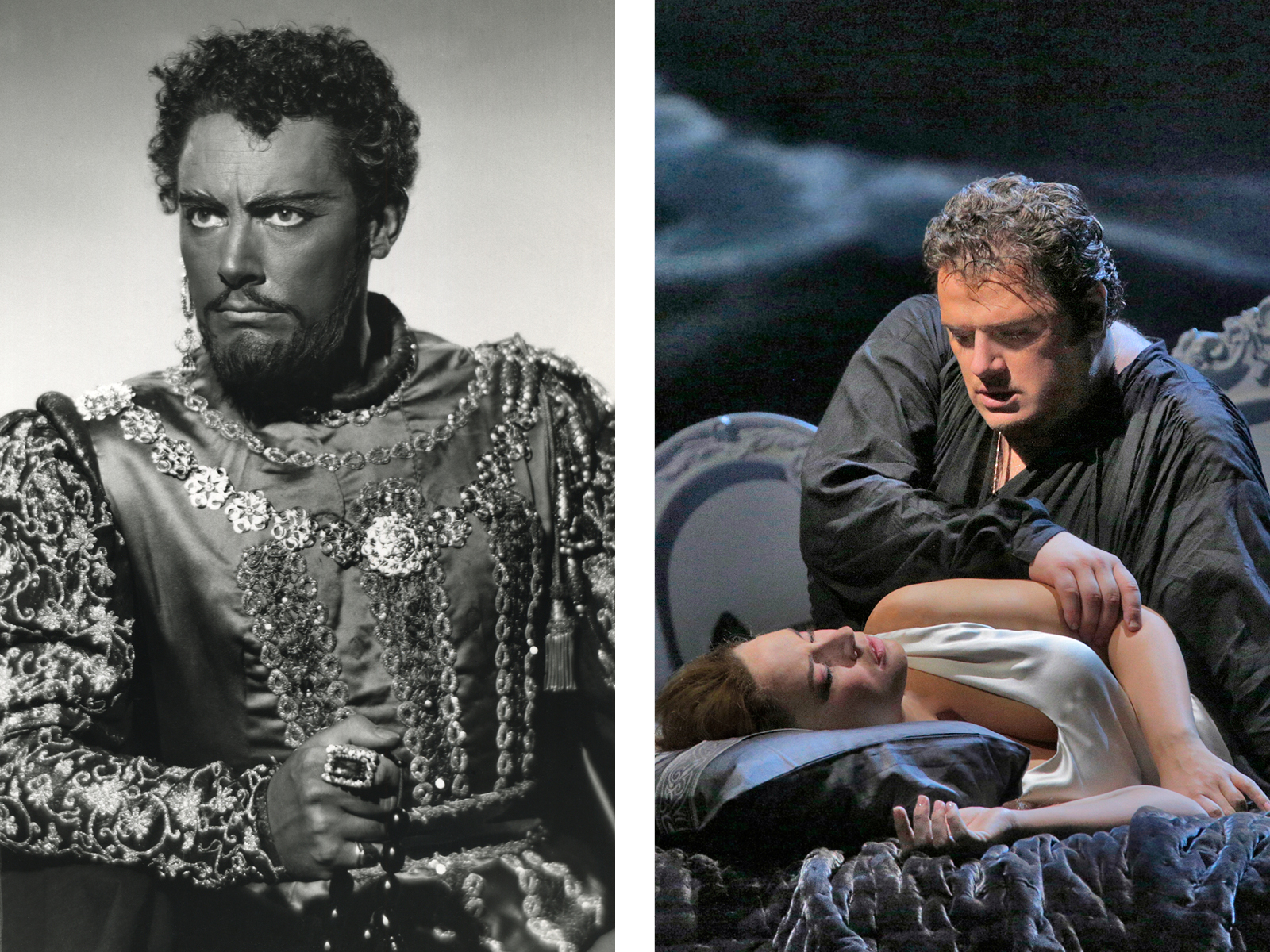 Mario Del Monaco as Otello, 1955, wearing traditional dark makeup (Metropolitan Opera Archives)
Aleksandrs Antonenko as Otello, shown here in the 2015 Met production without the customary use of dark makeup (Ken Howard, Metropolitan Opera)
Claudia Muzio as Aida, 1917, wearing traditional dark makeup and wig (Herman Mishkin, Met Archives)
Sondra Radvanovsky as Aida, 2018 (Ken Howard, Metropolitan Opera)


Porgy and Bess New Production Cast
The 2019–20 new production of Porgy and Bess featured an opening-night cast of African and African American principal artists who had already made or begun Met careers in a wide variety of repertory. The one exception was Frederick Ballentine, who made his company debut as Sportin' Life.
Like Simon Estes, his predecessor as Porgy, Eric Owens has had particular success as a Wagnerian singer, having sung Alberich and Hagen in the Met's recent production of Wagner's Ring. He has also sung leading roles in the contemporary works L'Amour de Loin and Doctor Atomic. Angel Blue, who sang Bess, has distinguished herself as both Mimì and Musetta in La Bohème. Denyce Graves is a classic interpreter of Carmen and Dalila at the Met, while South African soprano Golda Schultz joined the company more recently as Pamina in Die Zauberflöte and Nannetta in Falstaff. Bass-baritones Ryan Speedo Green, Donovan Singletary, and Alfred Walker are all graduates of the Met's Lindemann Young Artist Development Program who have continued to sing regularly with the company. Latonia Moore made her debut as Aida on a radio broadcast and then sang a series of performances in the 2016–17 season. Janai Brugger joined the Met as Liù in Turandot in 2012 and has performed several leading roles since then.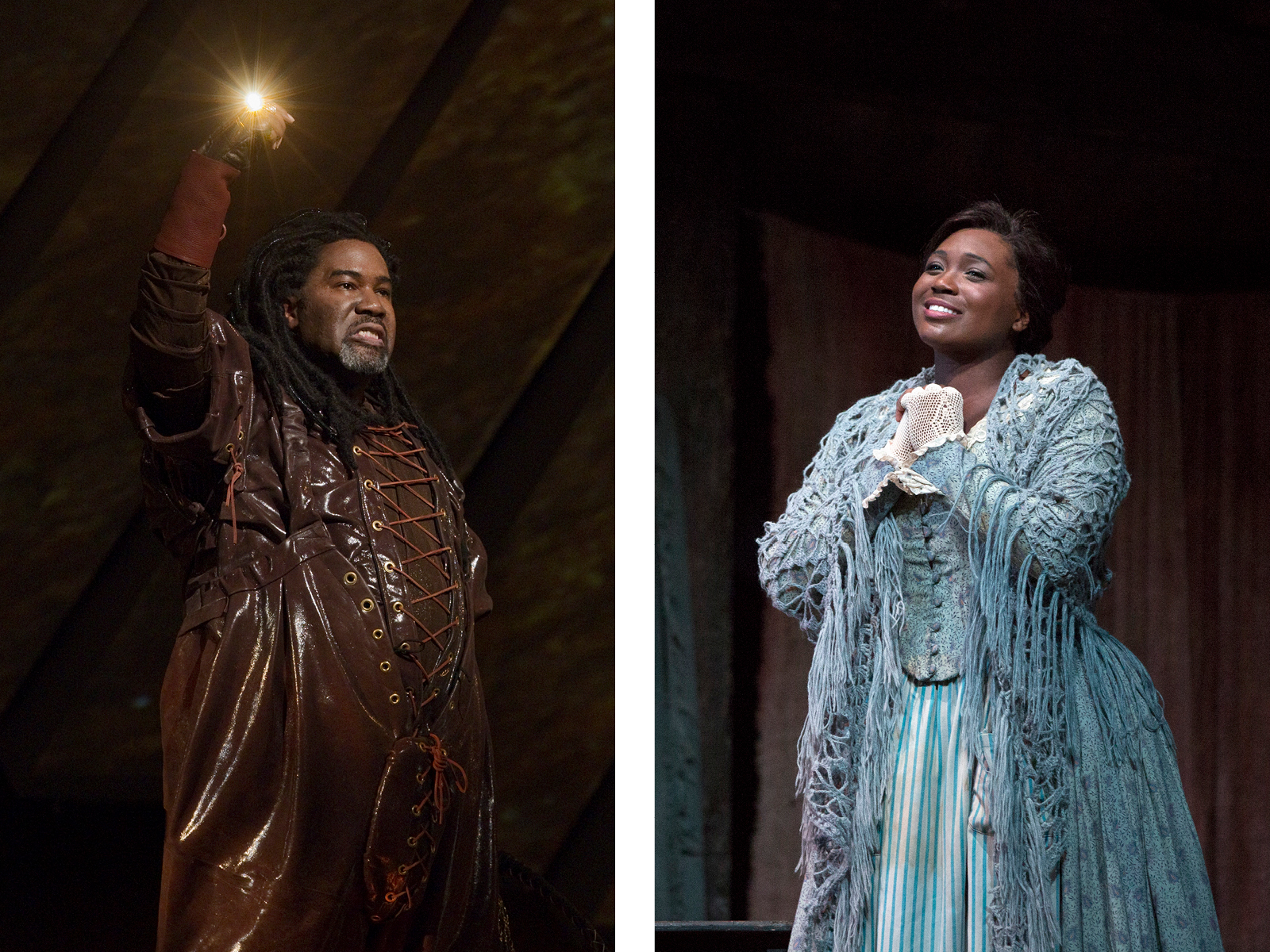 Eric Owens as Alberich in Das Rheingold (Photo: Ken Howard, Metropolitan Opera)
Angel Blue as Mimì in La Bohème (Photo: Marty Sohl, Metropolitan Opera)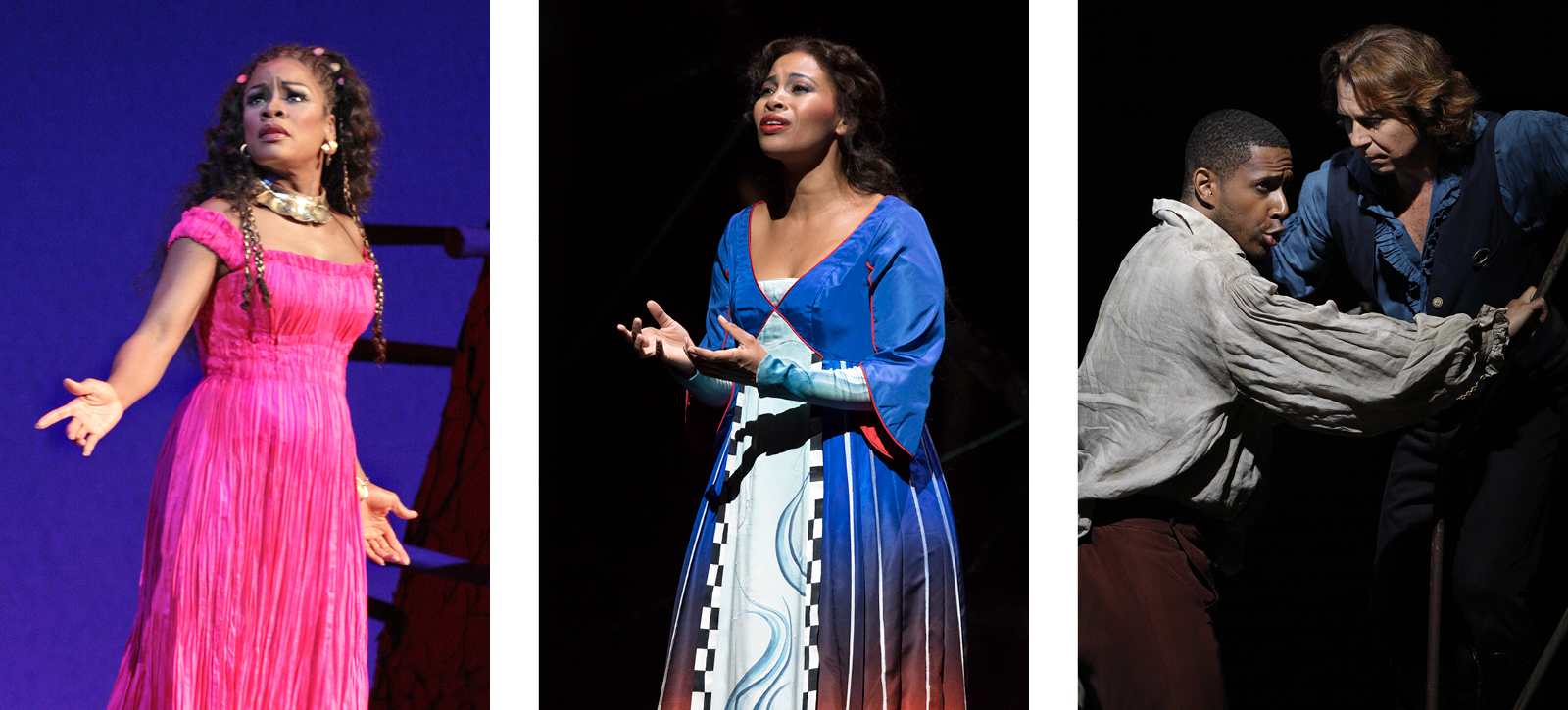 Denyce Graves as Dalila in Samson et Dalila (Photo: Marty Sohl, Metropolitan Opera)
Golda Schultz as Pamina in Die Zauberflöte (Photo: Richard Termine, Metropolitan Opera)
Donovan Singletary as Angelotti in Tosca (with Roberto Alagna) (Photo: Marty Sohl, Metropolitan Opera)
Latonia Moore in the title role of Aida (Photo: Cory Weaver, Metropolitan Opera)
Alfred Walker as Parsi Rustomji in Satyagraha (Photo: Ken Howard, Metropolitan Opera)
Janai Brugger as Jemmy in Guillaume Tell (Photo: Marty Sohl, Metropolitan Opera)
Ryan Speedo Green as Colline in La Bohème (Photo: Marty Sohl, Metropolitan Opera)
Kevin Short as Dr. Grenvil in La Traviata (Photo: Marty Sohl, Metropolitan Opera)
The First Black Artists Arrive at the Met
Gershwin's Porgy and Bess: Vision and Impact
Rudolf Bing and a New Direction for the Met
Porgy and Bess Comes to the Met
Confronting Issues and a New Met Production