Autograph Musical Quotation - Giuseppe Verdi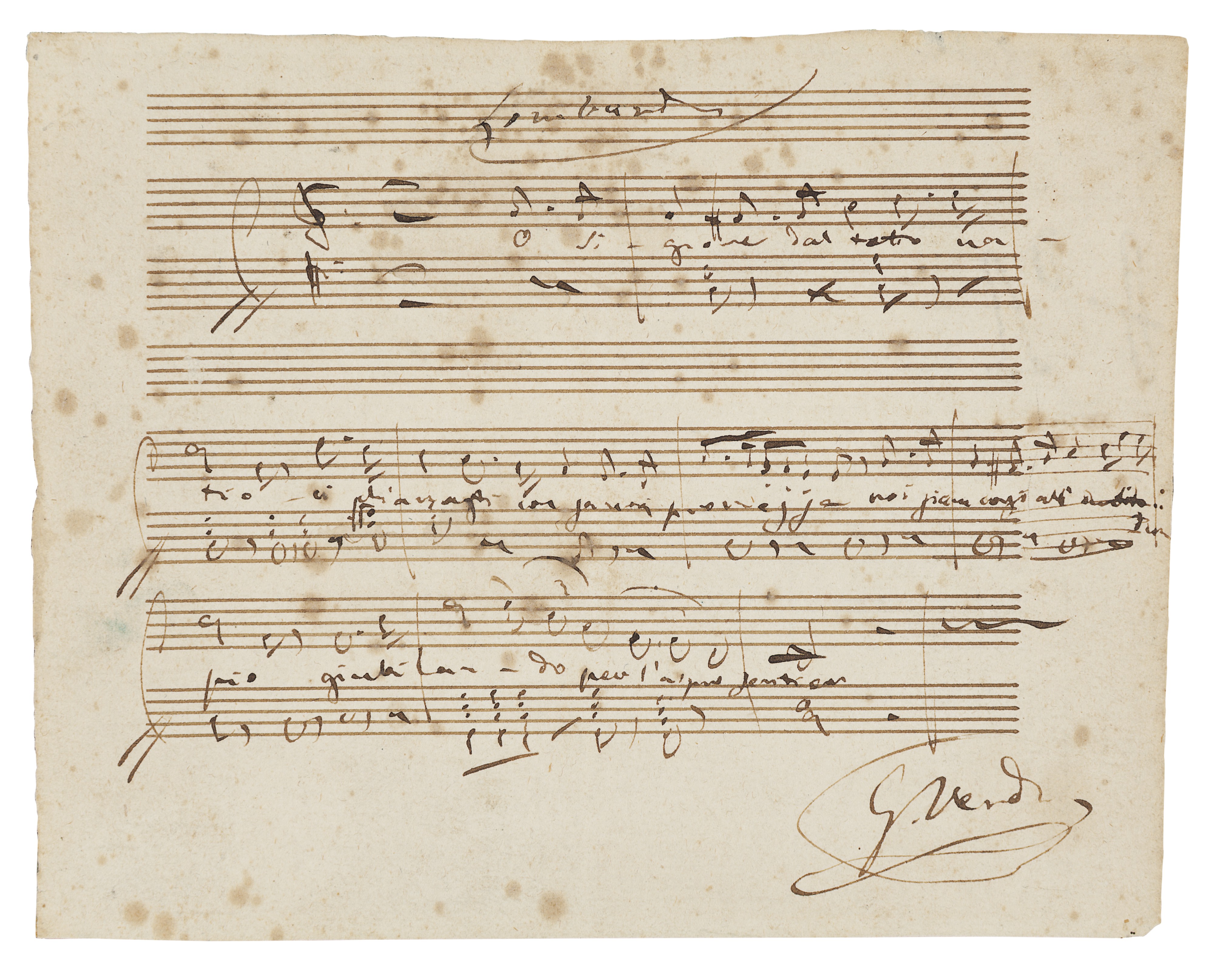 VERDI, Giuseppe (1813-1901). Autograph musical quotation signed ('G. Verdi'), from I Lombardi alla prima crociata, n.d.

One page (108 x 135mm), ruled with 8 staves, (spotting). Provenance: Edwin Franko Goldman collection.

Eight bars of the chorus from Act 4, scene 3 ('O Signore dal tetto natio') with a simplified accompaniment.

A musical quotation from I Lombardi, one of the early operatic works by Italy's greatest musical dramatist, Giuseppe Verdi. As a composer of opera, Verdi was aware of the dramatic potential of the chorus: the choral prayer 'O Signore dal tetto natio' has been considered to bear early seeds of the patriotic sentiment that would focus Italian cultural hopes and expectations so intently on the composer during the Risorgimento. I Lombardi was first performed some years before these events – at La Scala in 1843 – where it served to confirm the gilded reputation he had forged with Nabucco; Verdi would later revise the as Jérusalem, his first grand opera for the Paris stage in 1847.
© 2017 Christie's Images Limited.