Autograph Letter - Camille Saint-Saëns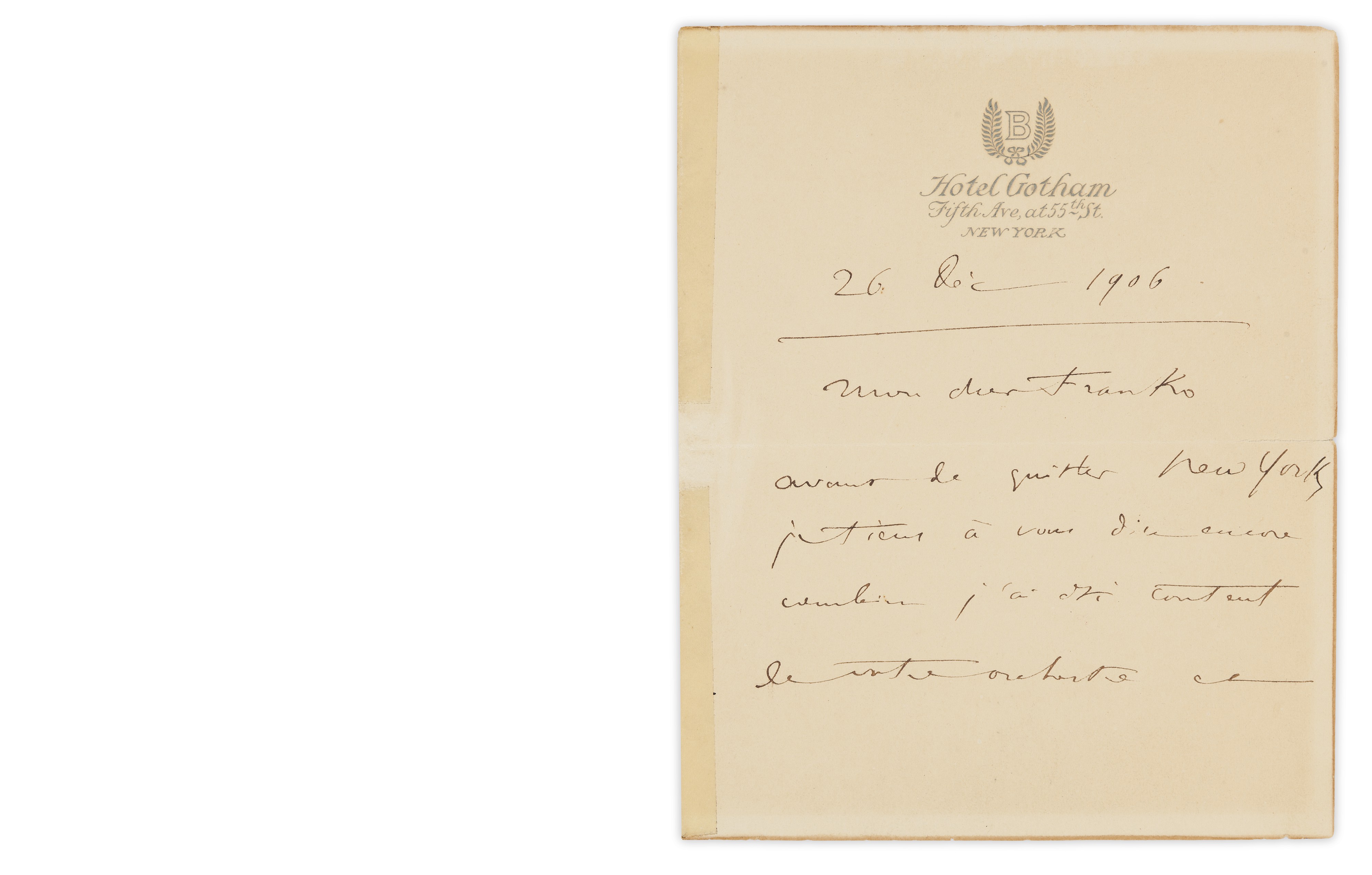 SAINT-SAËNS, Camille (1835-1921). Autograph letter signed ('C Saint-Saëns') to [Nahan] Franko, Hotel Gotham, New York, 26 December 1906.
In French. Two pages (162 x 130mm), bifolium with text on verso running across two page, (tape reinforcements to recto, split to central fold).
Expressing his approval of Franko's orchestra and his conducting. 'Before I leave New York I want to tell you again how pleased I was with your orchestra and the superior manner in which you conduct it'.

As Saint-Saëns' star waned in France at the turn of the twentieth century, it continued to burn bright in America: on his first visit, in 1906, he gave concerts at Philadelphia, Chicago and Washington, as well as the Metropolitan Opera, where he encountered Nahan Franko and his newly-formed orchestra.
© 2017 Christie's Images Limited.