Autograph Letter - Gioachino Rossini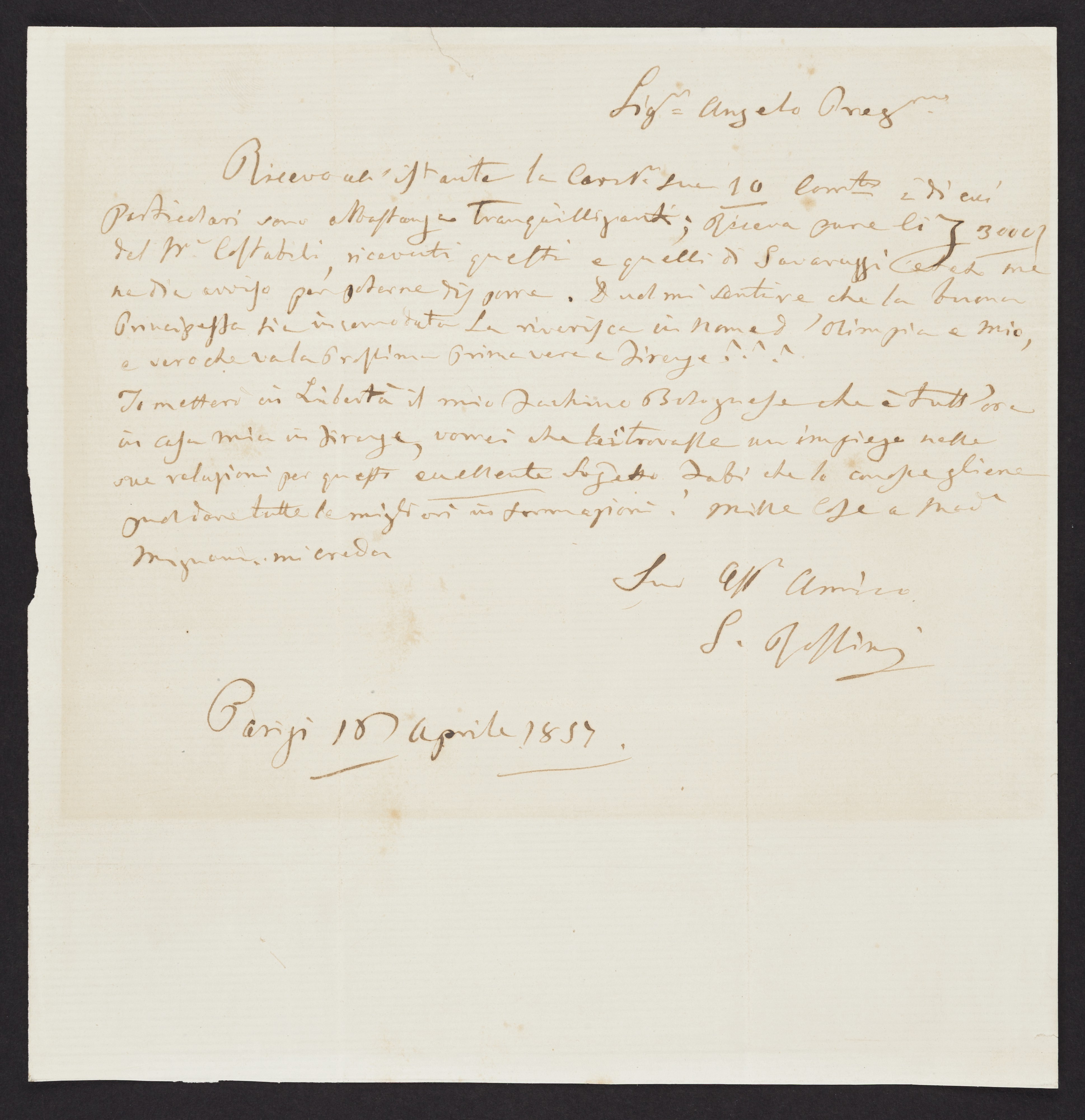 ROSSINI, Gioachino (1792-1868). Autograph letter signed ('G. Rossini') to Angelo [Mignani], Paris, 16 April 1857.

In Italian. One page (190 x 185mm), (browned where previously mounted, repaired tear to top edge), remnants of wrapper. Provenance: Edwin Franko Goldman collection.

Writing to his agent, Angelo Mignani, asking him to take charge of certain affairs. 'Take 3,000 lire from Mr Costabili and once you've received these and those from Savarussi, let me know so I can dispose of it. It pains me to hear that the good Princess is inconvenienced; pay homage to her in my name and that of Olimpia [his wife, Olympe Pélissier]; and is it true that she's going to Florence next spring?'. He continues, asking that Mignani use his connections to find a job for an employee of his, 'an excellent subject', who he will shortly release from his house in Florence.

Angelo Mignani handled Rossini's financial affairs, as well as acting as his factotum in Italy while the composer travelled abroad.
© 2017 Christie's Images Limited.